"I Am Doubting Myself" — Wife Says Husband Constantly Criticizes How She Cleans the Home
In a Reddit post, a woman says her husband tells her she's cleaning wrong and she's asking folks if she indeed made a misstep. Details here.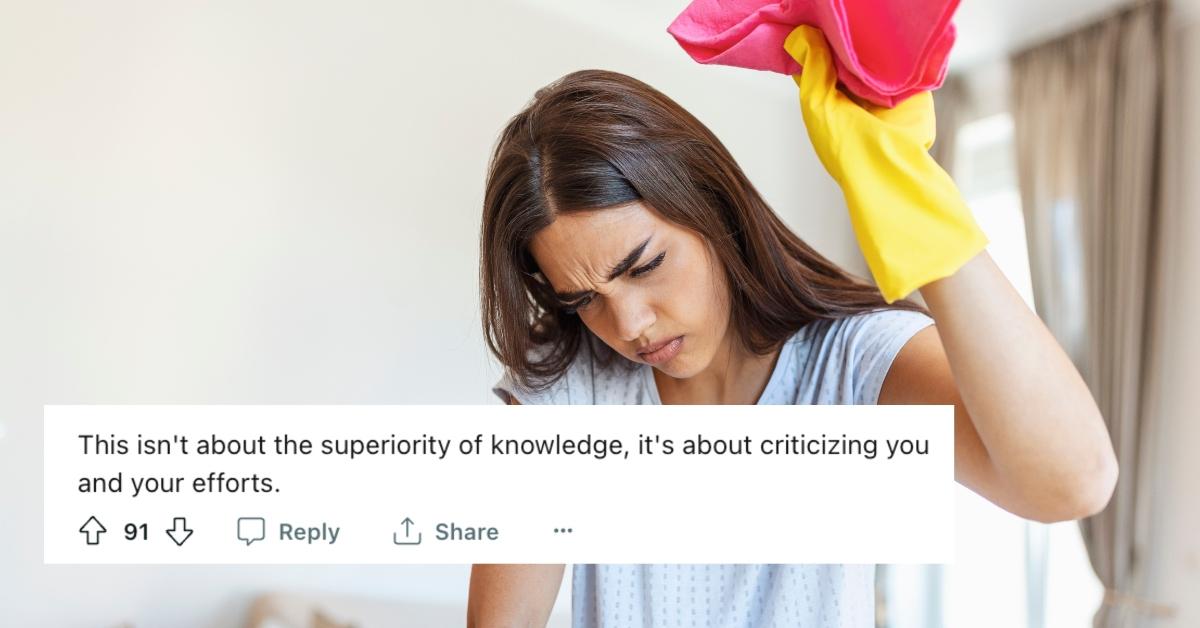 When it comes to running a household and taking care of chores, everyone runs things differently. Some folks have designated cleaning days, while others prefer to clean as soon as a mess is made.
Article continues below advertisement
If you add relationship dynamics into the situation, many traditional men expect their partners to take care of matters around the house. On the flip side, modern relationships typically consist of both partners sharing in different aspects of the home.
Interestingly, one Reddit user shared that her husband told her she was cleaning wrong. Here's the 4-1-1.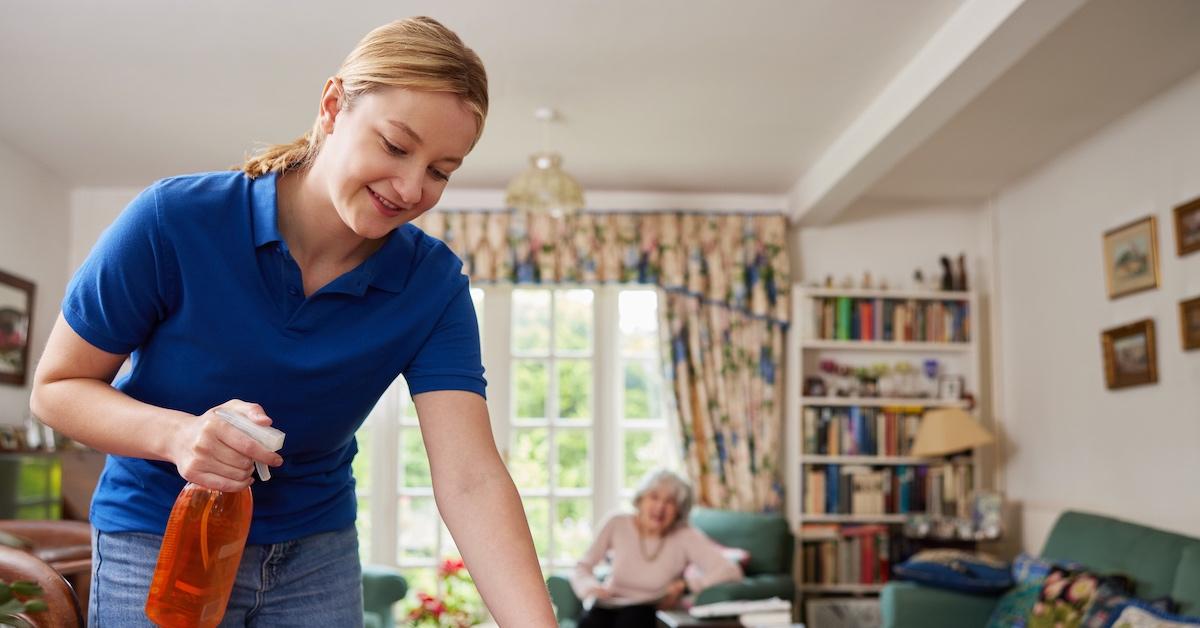 Article continues below advertisement
A Reddit user said her husband told her that she was cleaning wrong.
Trouble in paradise. In Reddit's "Am I the A------" (AITA) forum, one user shared that she and her husband are not seeing eye to eye due to their standards of cleaning.
"I'll keep this short. I work from home and make less than my husband so I do more chores in general," the user shared. "I'm fine with this but he never seems happy when I am done with the chores. The pillows are not fluffed enough on the couch or the mopping is done wrong."
As the user continued, she revealed that he was actually giving her bad advice.
"The worst is that he will tell me to do the chores wrong: use boiling water when mopping," the user said. "We have fake floors, it will damage them. Use the wire sponge on no stick pans and so on."
Article continues below advertisement
She continued: "It drives me crazy so he commented again about doing it his way and it will be cleaner. So today I did that, took his favorite pan, and used the wire sponge to clean it. I recorded it and yes it scratched the thing up."
As expected, the user shared that the husband lost it when he got home.
Article continues below advertisement
"When he got home he flipped and we got into a huge argument," she said. "But my point was, I was just doing it as he told me to. He called me a jerk and I am doubting myself since I did mess up a good pan."
Article continues below advertisement
Reddit users are aligned with the wife not being in the wrong and pointed at other issues likely going on in their marriage.
Truth be told, couples don't see eye to eye on many things. However, it's all about how a couple can honor each other's differences and come together.
As such, Reddit users believe that the wife wasn't wrong, since she followed her husband's request. However, many folks did express that the husband may be trying to create issues between them.
Article continues below advertisement
"NTA. He just wants to be mad at you. That is probably how he deals with his stress from work because he is emotionally stunted. You don't do it his way — he gets to be mad. You do it his way and stuff is ruined? He's still mad. This is a toxic s--- show, and if you stopped doing the chores because he's always mad, he would still be mad. The only way out of this pattern is to leave the relationship. It is not your job to absorb and process his stress," one user shared.
"NTA. If he's not happy with how they're done, he can do them. Frankly, you should be reviewing your relationship as his behavior is messed up," another user chimed in.
Article continues below advertisement
It's safe to say that most people don't get that upset about something not being cleaned properly. So, it may be in the wife's best interest to have a sit-down with her husband and get to the root of their issues.