Guest Records Horrifying Moment When Massive Air Duct Collapses into Hotel Pool
A TikToker recorded the immediate aftermath of a terrifying HVAC air duct collapse that occurred at a Denver resort, injuring several guests.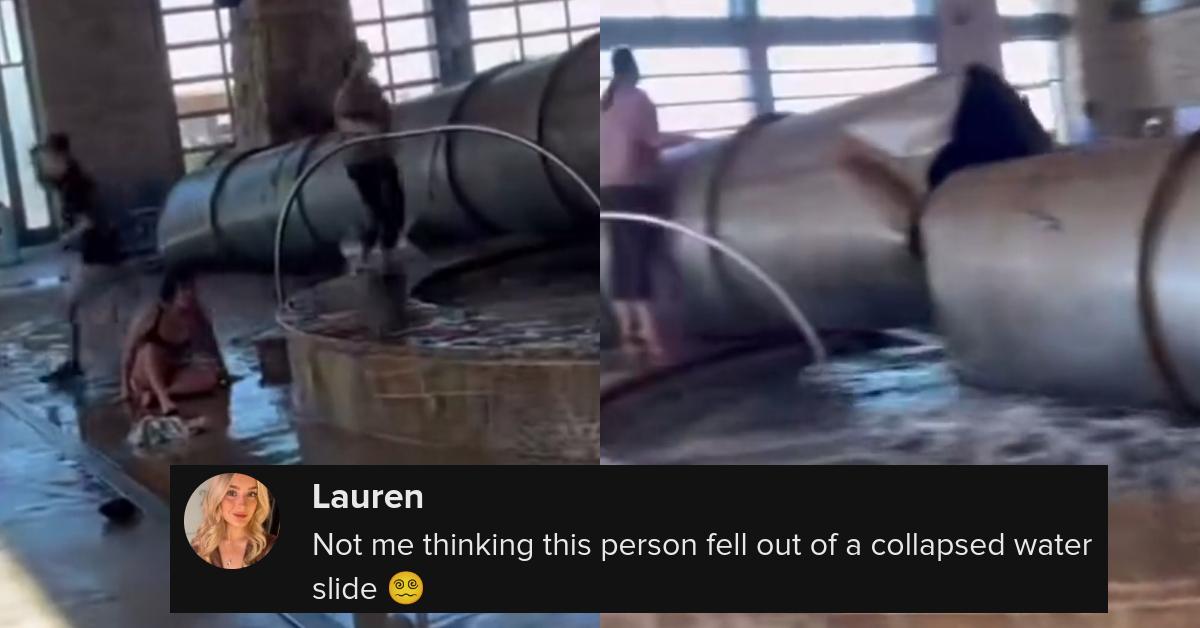 If you're bringing your kids to a hotel, the first question that they have is whether or not the place has a pool. And if it does, when can they go for a swim.
Article continues below advertisement
They don't care if it's of a questionable color. They don't care if it's climate controlled or not. They don't care if there's a no diving sign and that you've told them several times not to test if the hotel takes the enforcement of that sign seriously: they've got a one-track mind and it's pool, pool, pool.
Article continues below advertisement
However, for approximately 100 people enjoying the temperature-controlled indoor swimming area inside of the Rockies resort, an idyllic family dip turned into the horrifying scene of an accident when an HVAC duct crashed down into the swimming area from the ceiling.
Article continues below advertisement
CBS News reported that "several people were injured Saturday at the Gaylord Rockies Resort in Aurora after some mechanical equipment collapsed in the pool area."
TikToker Jessica Walker (@jess309ss) uploaded footage from the scene of the accident that shows hotel guests running around as a torn air duct vent is draped across what looks like a hot tub in the indoor section of the swimming area.
Article continues below advertisement
Several commenters remarked that they initially thought the HVAC air duct was actually a water slide that had collapsed. In the clip, a dark-colored material can be seen pouring out of the ceiling as someone yells for help in the clip.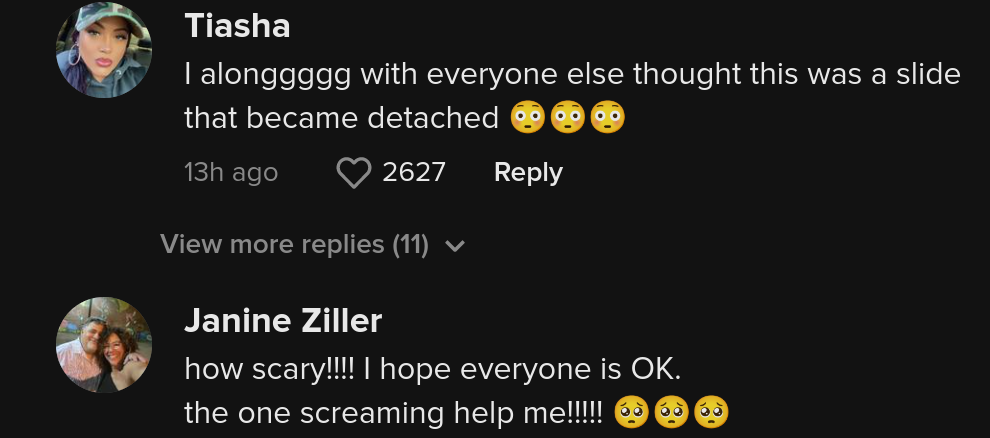 Article continues below advertisement
CBS went on to say that "despite two people suffer[ed] life-threatening injuries, [the] Aurora Fire Rescue" has "said the investigation" into what caused the HVAC air duct collapse will be handled by the Gaylord Rockies Resort itself.
A grand total of six people were injured as a result of the air duct fall, which includes two individuals who required hospitalization due to life-threatening wounds.
Article continues below advertisement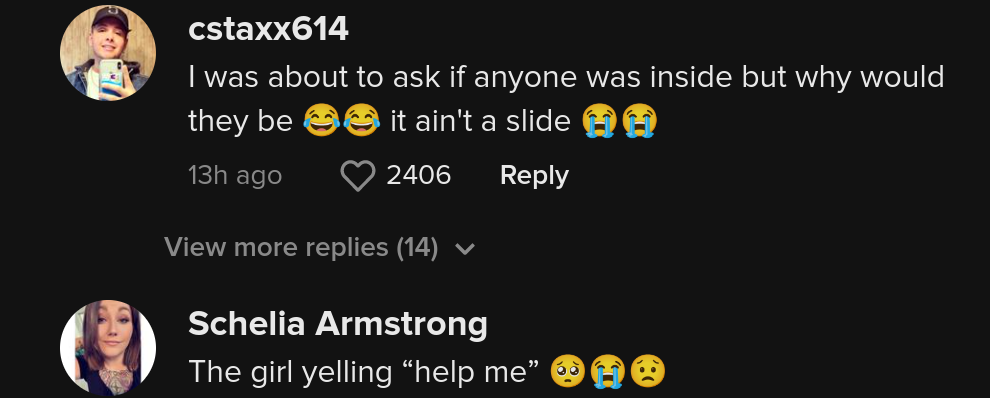 One of the injured individuals was Kolby Huseman, who was tossing a football with his 5-year-old son Levi while vacationing at the resort. Huseman said that he heard popping and creaking noises coming from the ceiling and when the air duct began crashing down, he grabbed his son and tucked him under him.
Article continues below advertisement
A piece of the air duct fell on his back, resulting in numerous scratches as well as bruising over his body. He told CBS News I grabbed my son and kind of just, tucked him under me. Right after it happened, it was kind of like a war zone -- a lot of parents screaming for their kids."

Article continues below advertisement
Aurora Fire Chief Alec Oughton told the outlet that there were anywhere from 50-100 people in the pool area when the air duct collapse occurred.
Twitter user Jenn Spykerman was at the scene when the air duct fell, writing that her son "narrowly missed being hit by the disaster."
Article continues below advertisement
Local news station KDVR reported that those on the scene praised the "incredible" response from bystanders and noting the collective effort folks displayed to protect each other in the wake of the disaster.