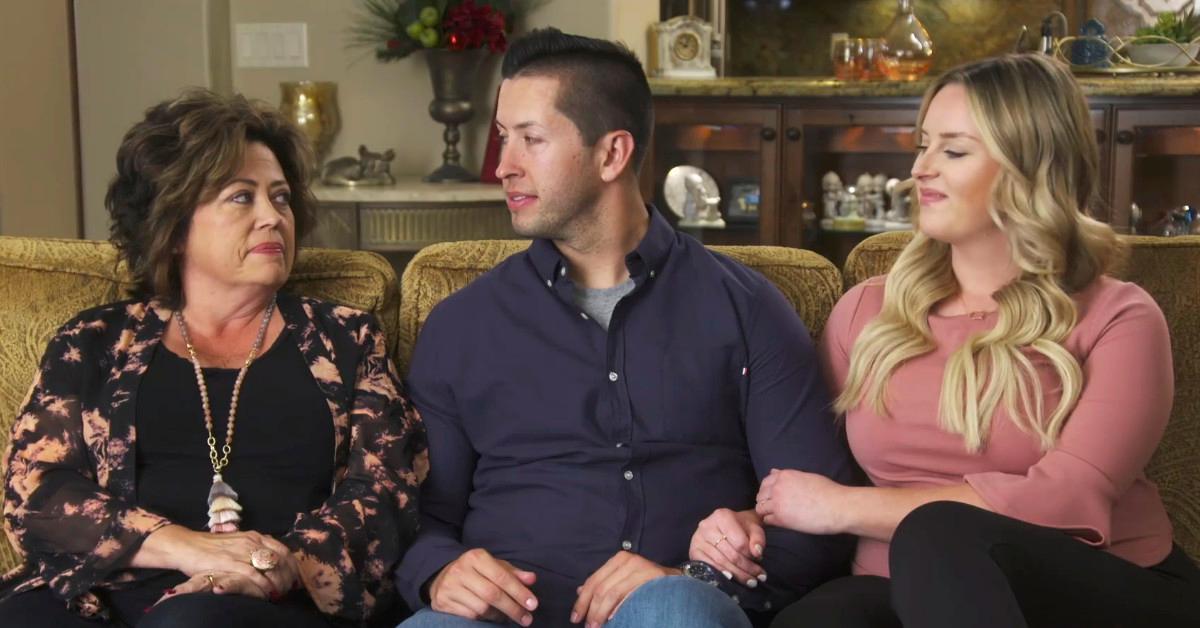 Kim and Matt Live in His Childhood Bedroom on TLC's 'I Love a Mama's Boy'
What happens when you're in a love triangle with your partner's mother? Find out in I Love a Mama's Boy, a new TLC reality series following four women as they struggle with their boyfriends' codependent mother-son relationships. Here's what to know about I Love a Mama's Boy, along with Kim and Matt, one of the couples in the spotlight.
Article continues below advertisement
What is 'I Love a Mama's Boy' on TLC?
"What happens when a woman falls in love with a guy and wants to marry him … but he has a far more important woman in his life? It's his mom!" TLC teases in a press release. "In this unbelievable new TLC series, the only thing standing between a couple's true love is a very different kind of 'other woman.' These guys are spoiled, coddled and spoon-fed — in some cases quite literally — by their overbearing mothers, sending their relationships into serious romantic crisis."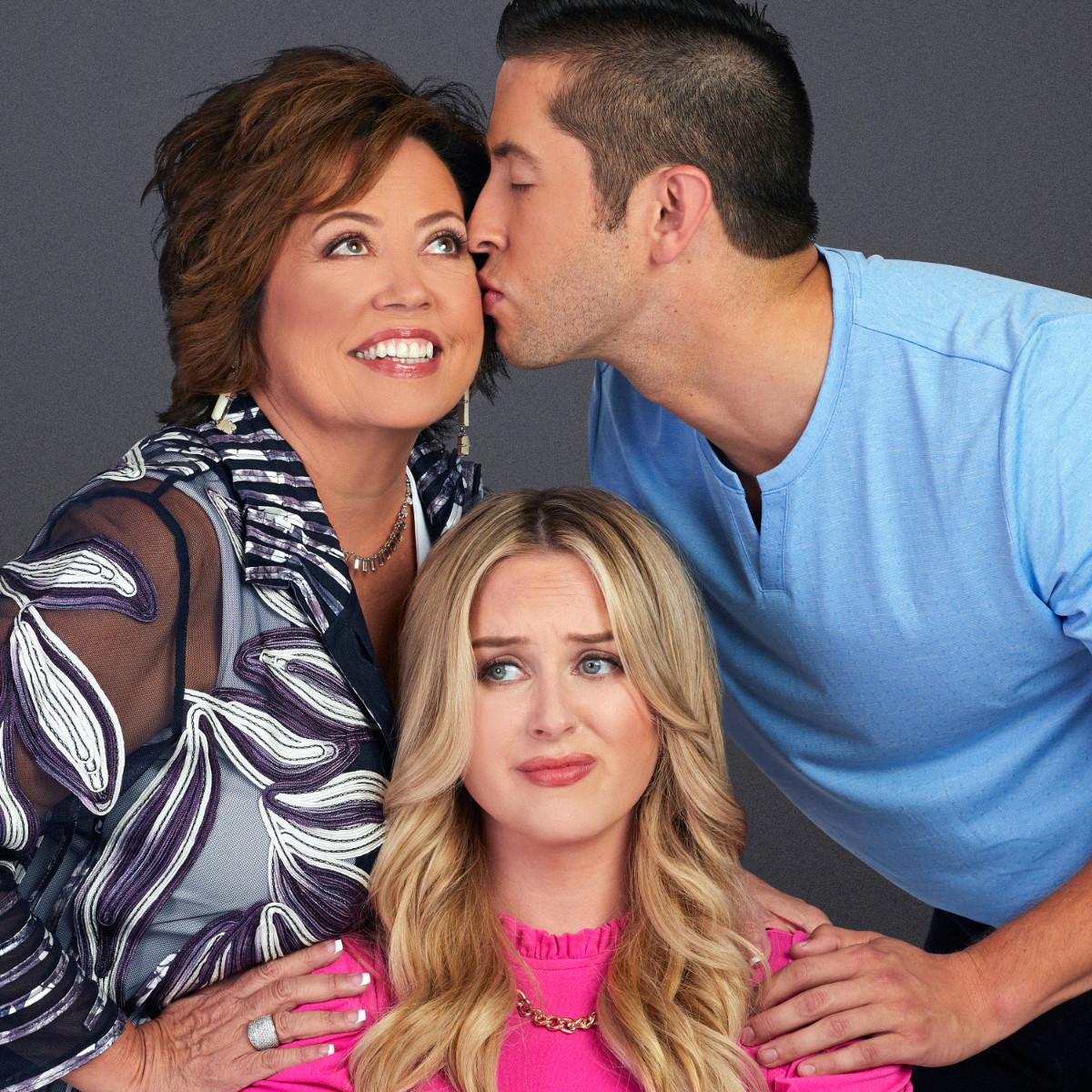 Article continues below advertisement
TLC adds: "Throughout the series, awkward moments ranging from cringeworthy to catastrophic erupt as these young women vie to become the leading lady in their man's life and hope that these mama's boys will finally cut the cord."
Howard Lee, president and general manager of the cable channel, expects the show to be a hit with viewers. "At TLC, we are always spicing up our relationship series to surprise and delight our fans, and I Love a Mama's Boy is no exception," Lee said in the release. "From outrageous family dynamics and culture clashes to jaw-dropping mother-son rituals, we know viewers will go crazy for this fresh new love and relationship series."
Article continues below advertisement
Plus, as a bonus for fans, a TLC GO spinoff called Mommy in the Middle will show the trios' reactions to the "outrageous and often antagonistic" moments from I Love a Mama's Boy.
Article continues below advertisement
Who are Kim and Matt on 'I Love a Mama's Boy'?
There's a big hitch in the relationship between Kim, 25, and Matt, 28. As I Love a Mama's Boy viewers will see in the show's Oct. 25 premiere, the couple lives with Matt's mother, Kelly. In fact, they sleep in Matt's childhood room. With their sex life at stake, the duo eventually finds a house of their own … in his parent's backyard.
"It's not an ideal living situation because Matt is total mama's boy," Kim says in a preview of the series, as we see Kelly barging into their bedroom in the morning.
Article continues below advertisement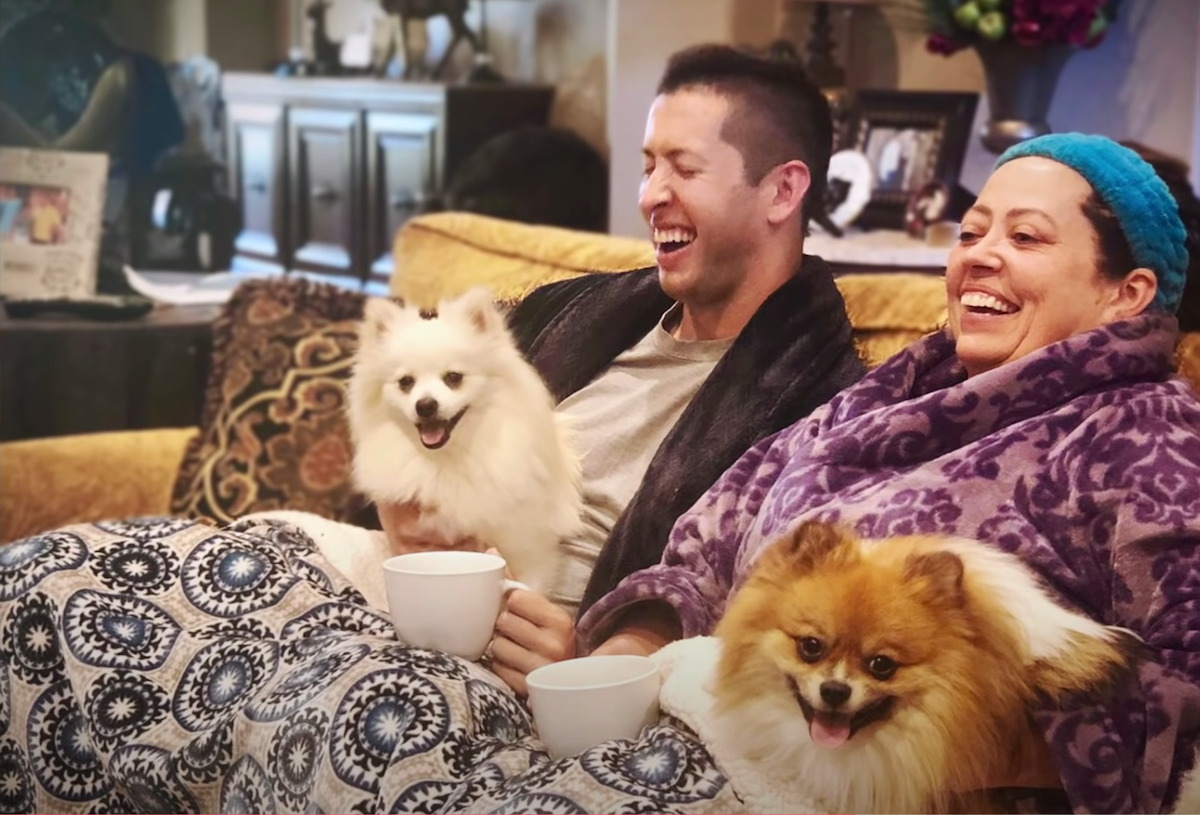 Kim elaborates: "It's just a lot more challenging than I initially thought it would be because Matt and her are so close. They work together, so they carpool in the morning. Kelly and Matt are always planning something, whether it's pedicures or our next vacation. I'm totally the third wheel with them, and instead of us going out for a date night, he'd rather hang out on the couch, drinking his sleepy-time tea with his mom."
But Kelly, 56, is perfectly happy with the arrangement. "It's a great system — right, Kim?" she shadily says in the clip, throwing a heaping dose of side-eye toward her potential daughter-in-law.
I Love a Mama's Boy airs Sundays at 10 p.m. EST on TLC.