Ian Somerhalder Is Playing Yet Another Vampire on His New Netflix Show
Ian Somerhalder's new show for Netflix is about vampires, which draws comparisons to his last show, 'The Vampire Diaries.' Details on the show.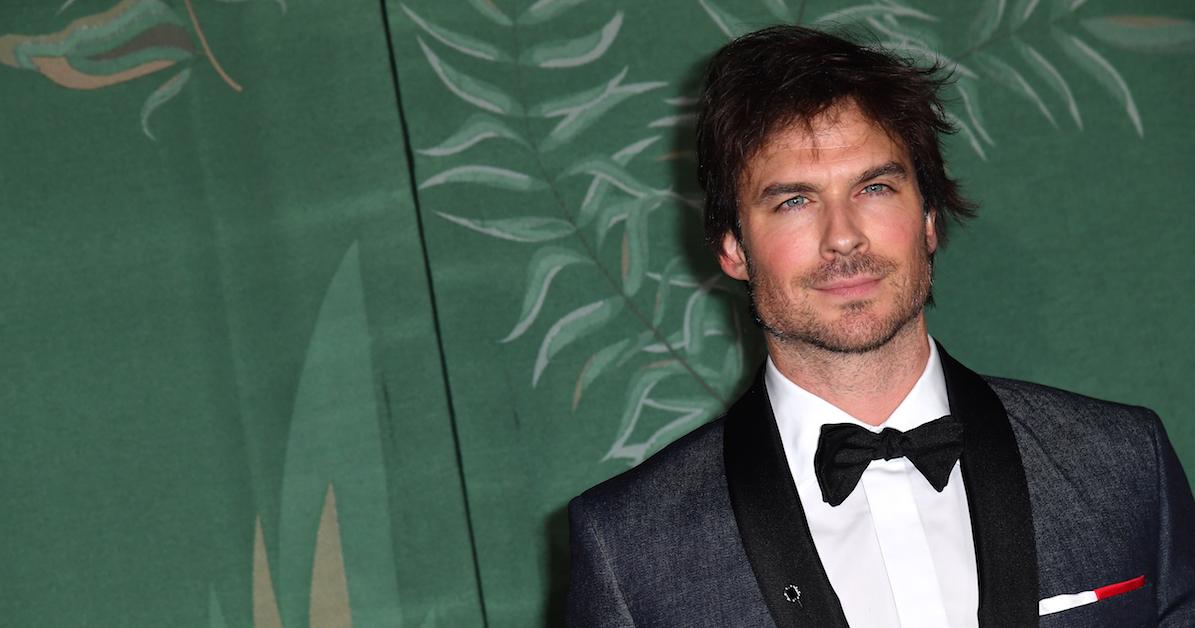 We're getting a sense of déjà vu with Ian Somerhalder's new show. The actor is best known for his role as Damon Salvatore, the brooding and handsome vampire after Elena Gilbert's (Nina Dobrev) heart, on The CW's The Vampire Diaries. He just dropped new hints about his upcoming show with Netflix, which also centers around a few vampires.
Article continues below advertisement
What is Ian Somerhalder's new show, V Wars, about? Ian just opened up about his new series, and why he took on another supernatural role.
We have the details on the main reason why fans are comparing it to The Vampire Diaries, who else is starring in the show, and how the role has proven to be dangerous.
Article continues below advertisement
What is Ian Somerhalder's new show about?
Though V Wars might be about vampires, it's certainly not the glitzy, small town drama that The Vampire Diaries was. Ian plays Dr. Luther Swann, whose best friend, Michael Fayne (Adrian Holmes) gets turned into a vampire after being inflicted with a weird disease. Like the vampires we've seen on TV before, Michael is after human flesh to satiate his desires, and this does not sit well with Dr. Swann.
Michael's not the only one to become a vampire on the show though. As more and more people become infected with this mysterious disease and crave human flesh, it becomes clear that there's a war at hand, between the vampires and the humans (our money is on the vampires).
Article continues below advertisement
Thankfully, Dr. Swann is, well, a doctor, so he investigates what exactly is causing the breakout of this disease. But, his best friend is quickly becoming the leader of the vampires, making this divide a potentially awkward way to end their friendship.
The show is based on a series of graphic novels by Jonathan Maberry. The first season will have 10 episodes, and all will be released on Dec. 5.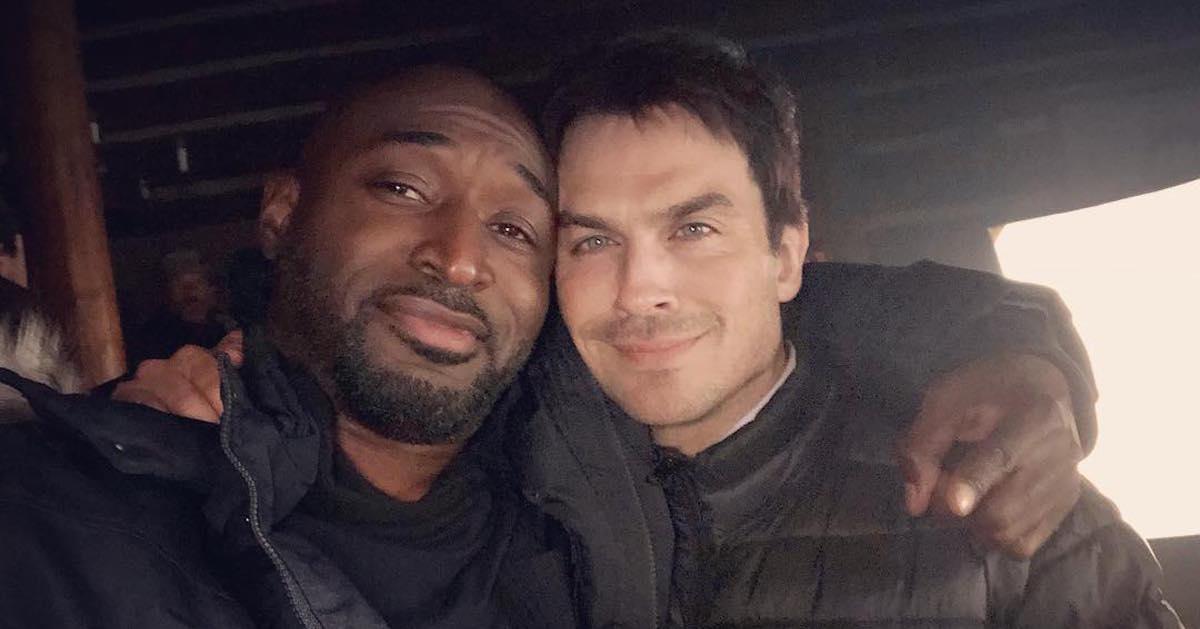 Article continues below advertisement
The cast of the show includes many actors formerly of CW shows. Peter Outerbridge, who starred as Ari Tasarov in Nikita, plays Calix Niklos on the show. Laura Vandervoort starred as Kara Zor-El on Smallville, and she will play Mila Dubov on V Wars. It's unclear yet what roles their characters will play on the series.
Ian Somerhalder is also a producer for V Wars.
Ian is definitely showing off how proud he is of V Wars, and the actor took to an Instagram video to detail his experience with the series, and how he wears multiple hats on the show (including director for at least an episode).
"It's been an insane day for me..." he said, while driving his car in the video. "My producing partner and I, and our amazing team, are delivering the show, in full, to Netflix."
Article continues below advertisement
"It's my first time as a producer delivering something like this, but I hope you like it. I put my heart and my soul into this show, and it's been over a year of my life. It's put me in the hospital. But, an incredible journey. So please watch, and let me know what you think. It's coming out soon," he finished the video by urging fans to visit Netflix's Instagram page for more information on the show.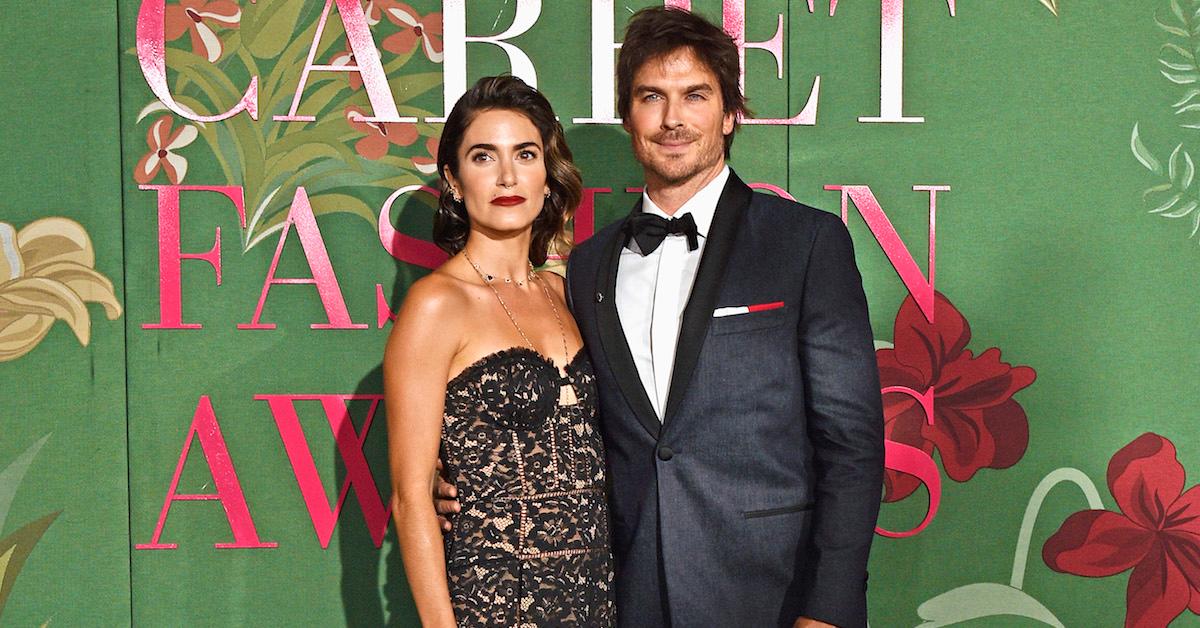 While Ian has not shared exactly what injuries he got while filming the show, we'd be lying if we said this didn't pique our interest in watching. Considering Ian's real-life wife, Nikki Reed, also played a vampire in the Twilight series, it's clear that the family is keen on fantasy content.
V Wars Season 1 will be available to stream on Netflix on Dec. 5.