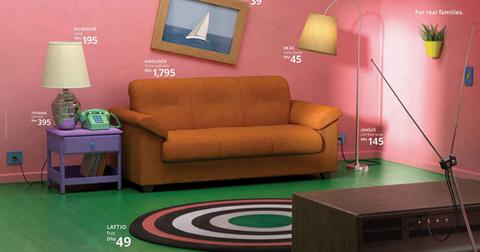 IKEA Recreated Iconic Living Rooms from Treasured TV Shows
By Mustafa Gatollari
Everyone in IKEA's marketing department in the United Arab Emirates deserves a raise for this latest stroke of genius: the Swedish build-your-own furniture giant has created a series of beautiful living room designs that heavily draw inspiration from iconic U.S. TV shows.
If you've ever shopped at an IKEA then you're well aware of what a daunting and almost nightmarish task it can be.
The stores are basically gigantic warehouses. They're so big they even come packed with cafeterias serving up low-cost food to keep hungry shoppers going when they've just about given up on finding the perfect side table for their bedroom set inside one of IKEA's labyrinthine locations.
So it goes without saying that the company could stand to get all of the good press it can get. And it needs to be pretty darn good to help people forget that the store can pretty much ruin their relationship.
"IKEA Real Life" is the kind of press that could do just that: by helping people identify the brand with some of their favorite TV shows.
For two months, folks from IKEA's UAE team worked to put together real-life living room sets inspired by The Simpsons, Friends, and Stranger Things. With a little bit of help from 3D-rendering technology, they've been able to piece together some scarily accurate renditions of the fabled living spaces we're so familiar with.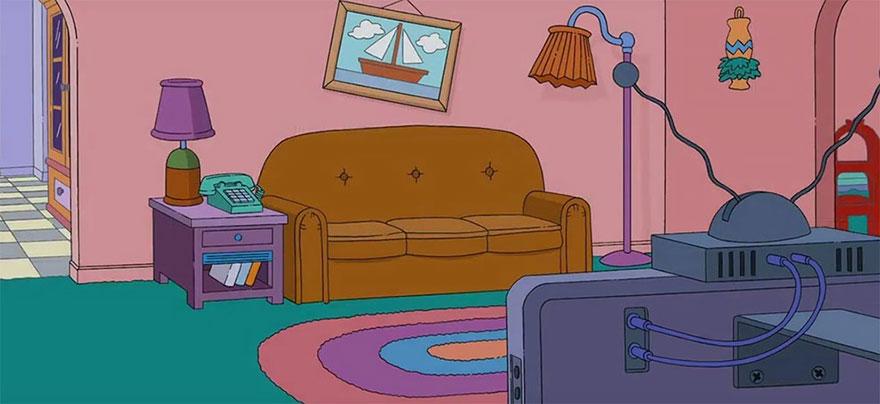 Everyone who's watched The Simpsons knows family's living room, heck, even if you've only watched the intro couch gags to the show you'd immediately recognize it. Although you probably have the image of it emblazoned in your mind, here's what it looks like above, for reference.
Now, check out IKEA's take on it, complete with the names of the actual products they used, along with their prices.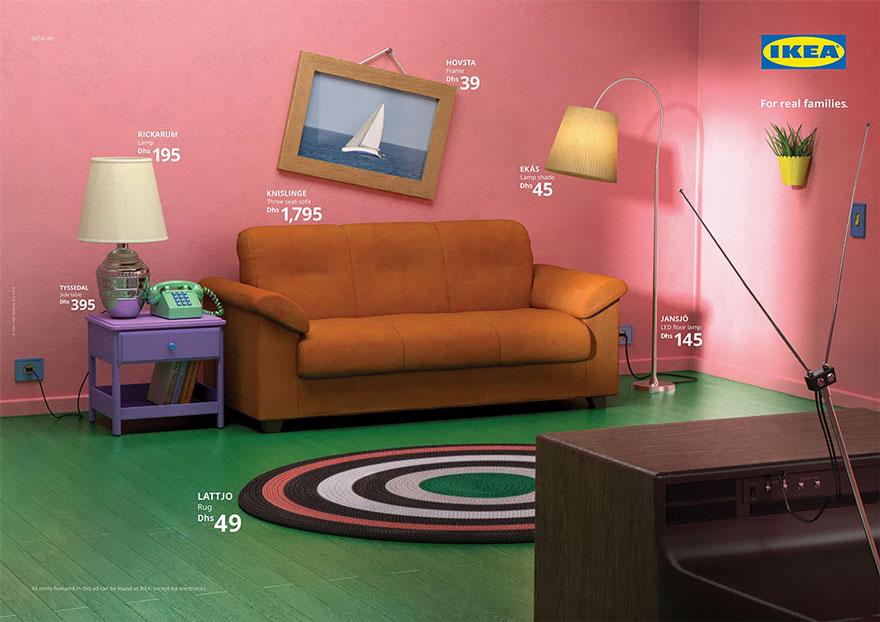 Pretty cool, right?
Vinod Jayan, managing director for IKEA for the UAE, Qatar, Egypt, and Oman regions, talked to Adweek about the work that went into creating the advertisements:
"The Ikea team worked closely with the creatives for months. They went through hundreds of items to find the perfect pieces that would bring those iconic rooms."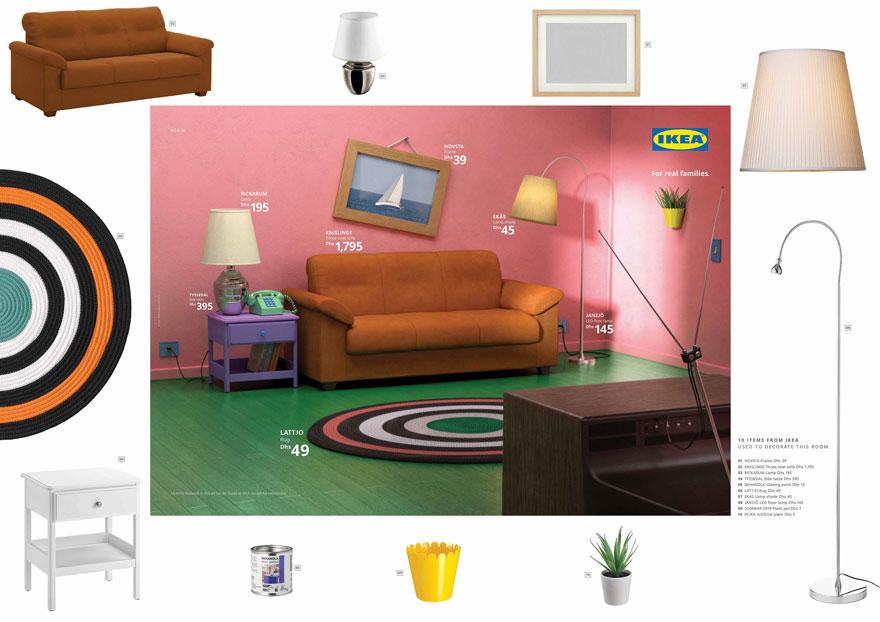 He went on to say, "It was a great collaborative effort that led up to a stunning result. A true testament of what IKEA represents: a place where everyone can bring whatever idea they see or have to life."
I'd say that Vinod is 100 percent right. If you thought what they did with The Simpsons was impressive, just look at how they were able to take this living room from Friends and make it a reality.
Here's the room in question from the show: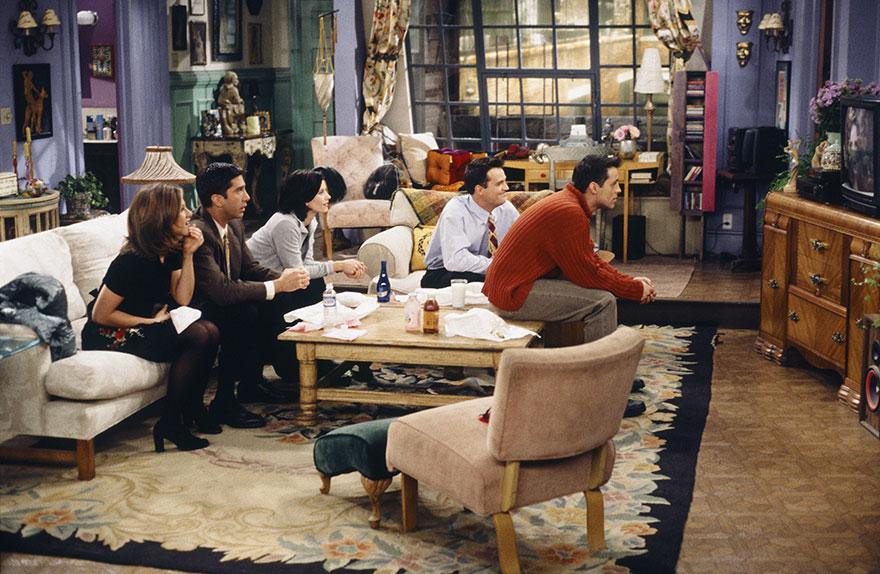 Now here's how it looks like after IKEA's team got their hands on it and worked their magic. While it isn't exactly a dead ringer, it's still super impressive, considering how much is actually going on in this horribly decorated space.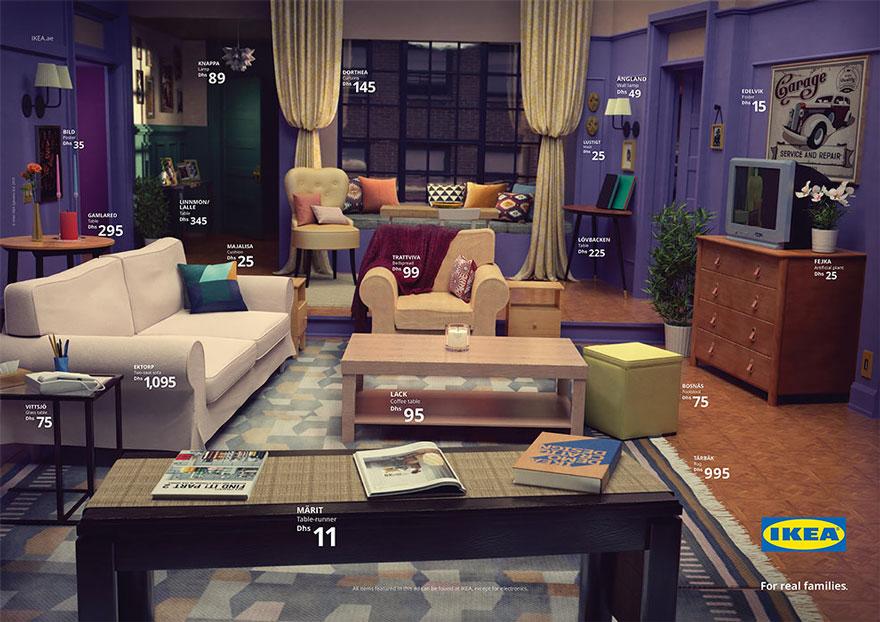 While The Simpsons and Friends are certainly classic spaces '90s kids everywhere will revel in viewing, IKEA didn't want to alienate fans of more modern popular shows.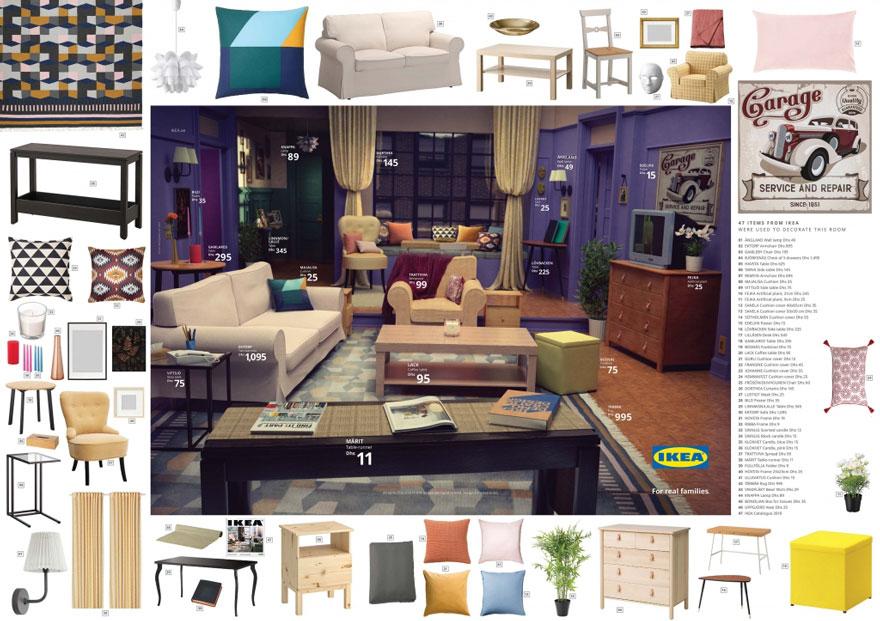 So they decided to get a little more fanciful with their final entry in the three part collection. The Simpsons living room is being touted for "families," Friends is for "mates," and the Stranger Things one is for "everyone."
Judging from original screengrabs from the actual TV show, though, it looks more like a living room for a crazy person. Or a mom whose son was trapped in an alternate dimension and she's just been going nuts trying to get him back.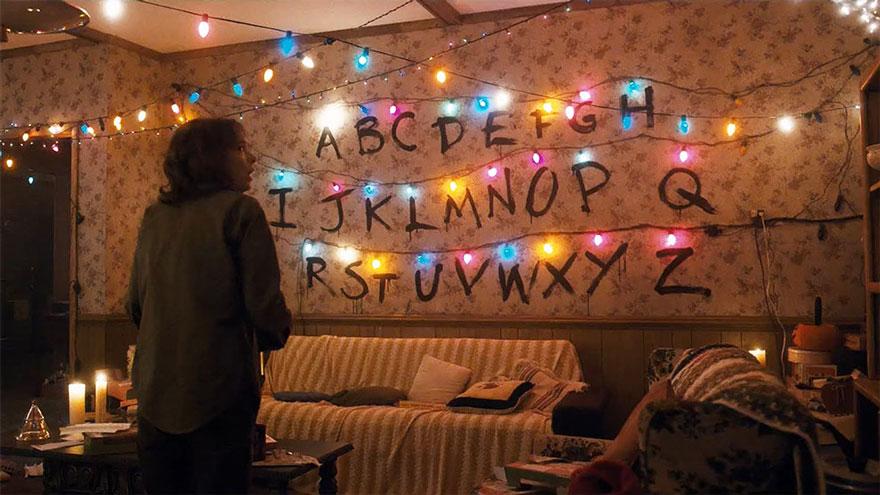 IKEA has undoubtedly made that living room look a little more homey. And yes, they put the alphabet on the wall. Way better than one of those "live, laugh, love" decals, that's for sure.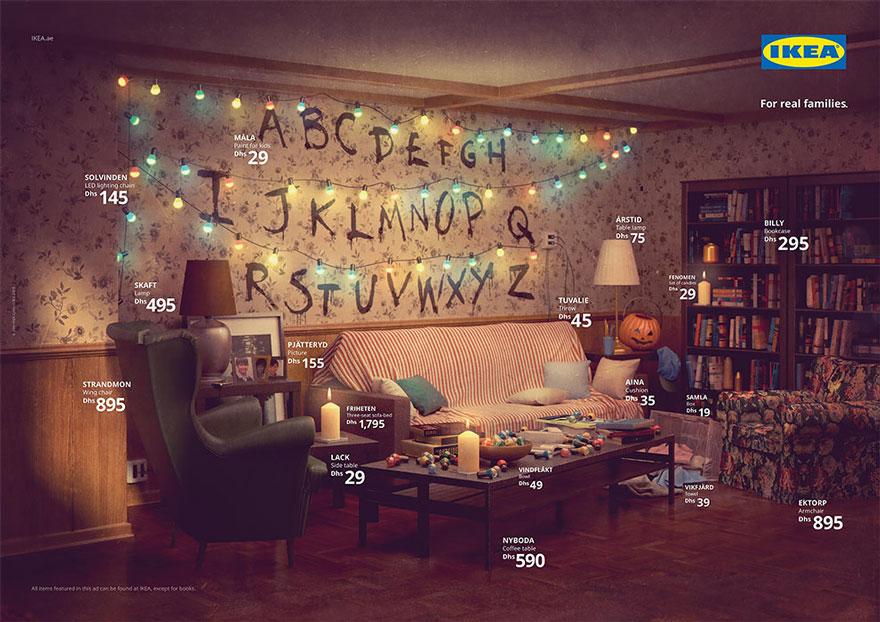 The response to the ads were overwhelmingly positive, and it didn't take long for people to make their own requests as to what they wanted to see transformed from TV land into the really real world.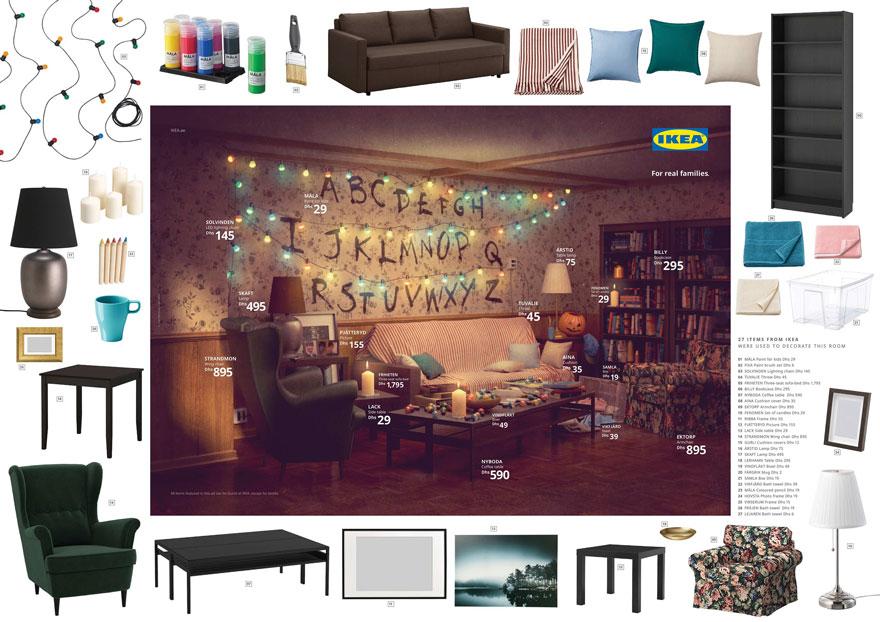 Fight Club is an obvious choice (even if it's not a TV show) and the first thing I thought of after seeing this ad campaign, but a lot of these other recommendations were pretty darn good, too.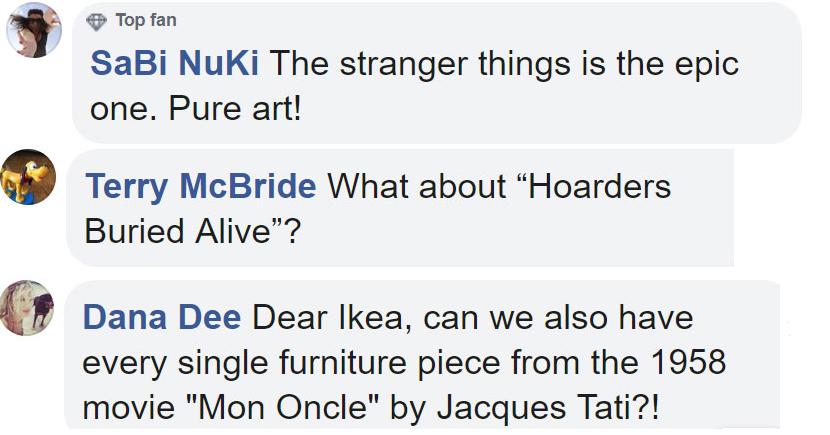 Which of your favorite TV show living rooms do you want to see IKEA make into a reality? I think their advertising department is on to something with these. They have to do Jerry's apartment from Seinfeld, I mean, that's a given.