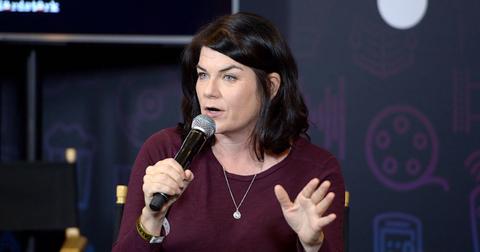 Here's Where You've Seen Karen Kilgariff From in 'I'll Be Gone in the Dark'
By Pippa Raga

Updated
Of all the true crime series and documentaries out there, none is more captivating for true crime fans who followed the Golden State Killer case than HBO's I'll Be Gone in the Dark.
Named after the book by the late civilian detective and true crime author Michelle McNamara, the documentary series fluidly moves between the Golden State Killer's crimes and Michelle's life story and pursuit for the serial murderer's identity.
Since Michelle's book was completed posthumously following her sudden death in 2016, we get to hear from several friends and family members of the author's who fill in the blanks about her life and read from her writing. One fellow true crime enthusiast who makes appearances on the show is Karen Kilgariff.
Keep reading for everything you need to know about the My Favorite Murder co-host.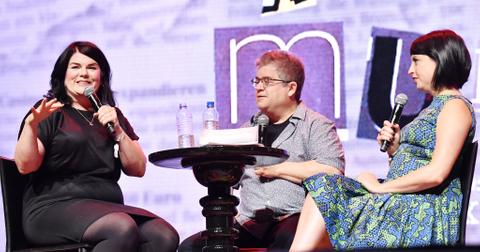 Who is Karen Kilgariff?
Most people best know Karen as one half of the My Favorite Murder podcast, and co-author of the pod's 2019 joint-memoir, Stay Sexy and Don't Get Murdered. She's a fitting interview subject for I'll Be Gone in the Dark given her extensive following of the Golden State Killer case on her and Georgia Hardstark's podcast, and her friendship with the late Michelle.
The 50-year-old California native doesn't have a formal background in journalism or investigative reporting, but rather got her start as a stand-up comic in the 1990s in Sacramento.
She went on to pursue her comedy in television roles. In 1997 and 1998, Karen was a regular cast member on HBO's sketch series Mr. Show with Bob and David, alongside alternative comedians like Sarah Silverman and Mary Lynn Rajskub.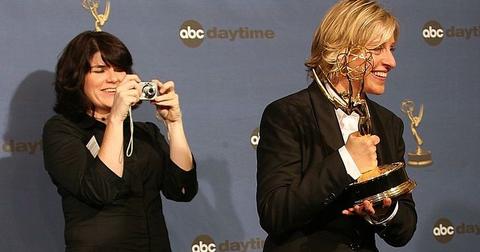 A few years later, in the early aughts, Karen took to writing. She opened for Ellen DeGeneres, helped write the star's HBO special Ellen DeGeneres: Here and Now, and went on to work closely with the comedian as the head writer for her daytime talk show, The Ellen DeGeneres Show.
She eventually would go on to serve as the head writer for The Rosie Show, then for The Pete Holmes Show. Karen also wrote for truTV's Talk Show: the Game Show and FX's comedy-drama Baskets.
Despite her other writing ventures, Karen has always been a true crime fanatic.
While she achieved significant success as a comedian and later a writer in Hollywood, what truly propelled Karen into the spotlight was starting the podcast My Favorite Murder.
Georgia and Karen initially began chatting about true crime at a friend's Halloween party in 2015, shortly after the release of the successful true-crime podcastm Serial. Karen, as Georgia recalls to Rolling Stone, was telling others at the party a "morbid story" about an accident she had seen.
"I immediately ran across the room and was like, 'Tell me everything,'" Georgia says. "As she was running forward, everyone else was running away," Karen adds. "It was an important moment for both of us."
The moment would prove the beginning of a lifelong friendship and huge success for the podcast, who have dominated the true crime market both with their successful podcast, and their joint memoir, which borrows its title from the advice the ladies give their listeners at the end of each episode: Stay Sexy and Don't Get Murdered.
Look out for Karen as she speaks on the Golden State Killer case and her friendship with Michelle in I'll Be Gone in the Dark. New episodes air Sundays at 10 p.m. on HBO.