'Immortals of Aveum' Preview — a Promising Premise That Falls Short on First Glance
'Immortals of Aveum' is Ascendant Studios' debut title, but can this first-person magic shooter live up to its promises? Here are our first impressions.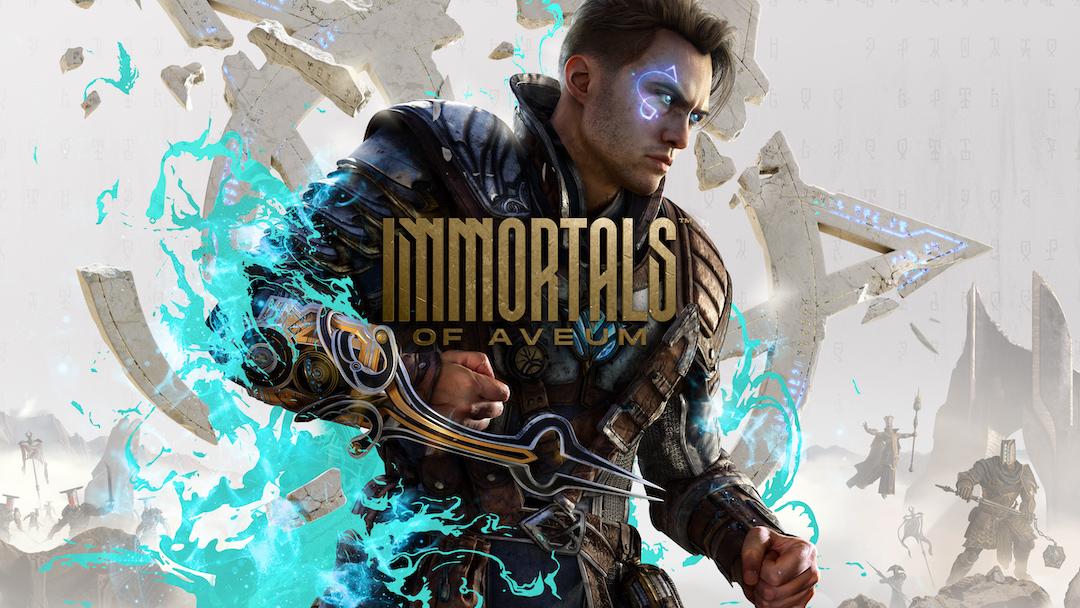 The upcoming EA Original Immortals of Aveum is attempting to do something that hasn't been successful since Heretic in 1994: executive a narrative-heavy first-person magic shooter. Unlike many other games in this genre, Ascendant Studios is adamant that Immortals of Aveum is a single-player title, putting a lot of emphasis on protagonist Jak's storyline.
Article continues below advertisement
Ahead of the game's summer release, EA invited Distractify to its California headquarters to preview the title, letting me see roughly three and a half hours of the game. Despite the title's promising premise and tantalizing trailers, I left the preview event with more questions than answers, and some hesitations about Immortals of Aveum's delivery of the unarguably unique concept. Here are our first impressions.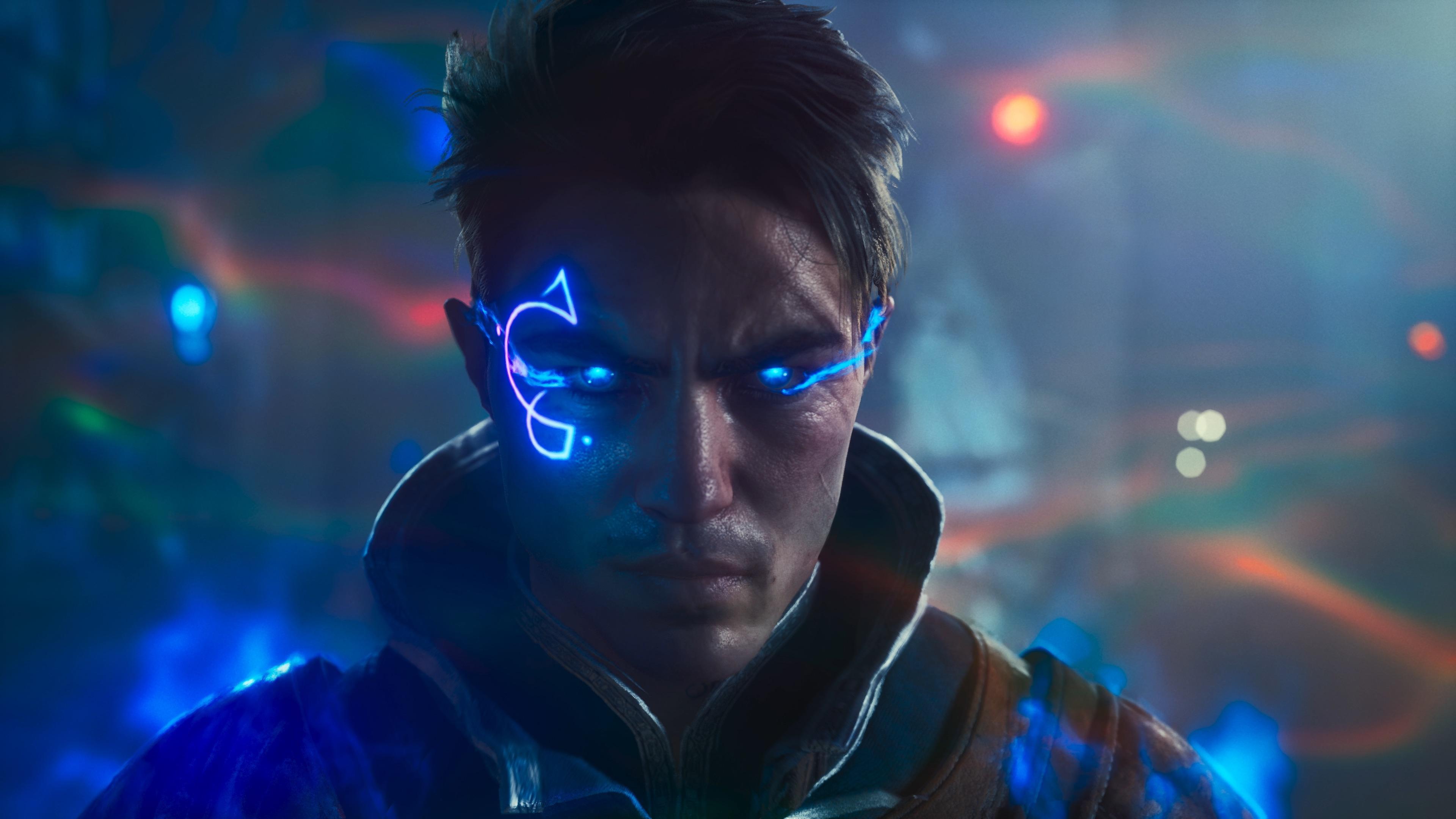 Article continues below advertisement
Jak fights a losing battle in his quest to win the Everwar in 'Immortals of Aveum' — our first impressions.
Immortals of Aveum puts you in the shoes of Jak, a battlemage who discovers his magic powers later in life. As he's one of the few who can control all three colors of magic, known as a Triarch, he's a powerful asset to the Order of the Immortals. Jak is fighting on the losing side of the Everwar, a years-long conflict between the Order and enemy Rasharn's forces, struggling for control of the leylines of magic running through Aveum.
Jak is your typical overpowered, cocky protagonist played by Never Have I Ever's Darren Barnet. The battlemage seems linearly destined to save Aveum from utter and complete destruction (while making a series of authority-defying decisions along the way). It's Jak's story that's meant to carry the player through this single-player adventure, though its originality wasn't entirely clear from the get-go.
Article continues below advertisement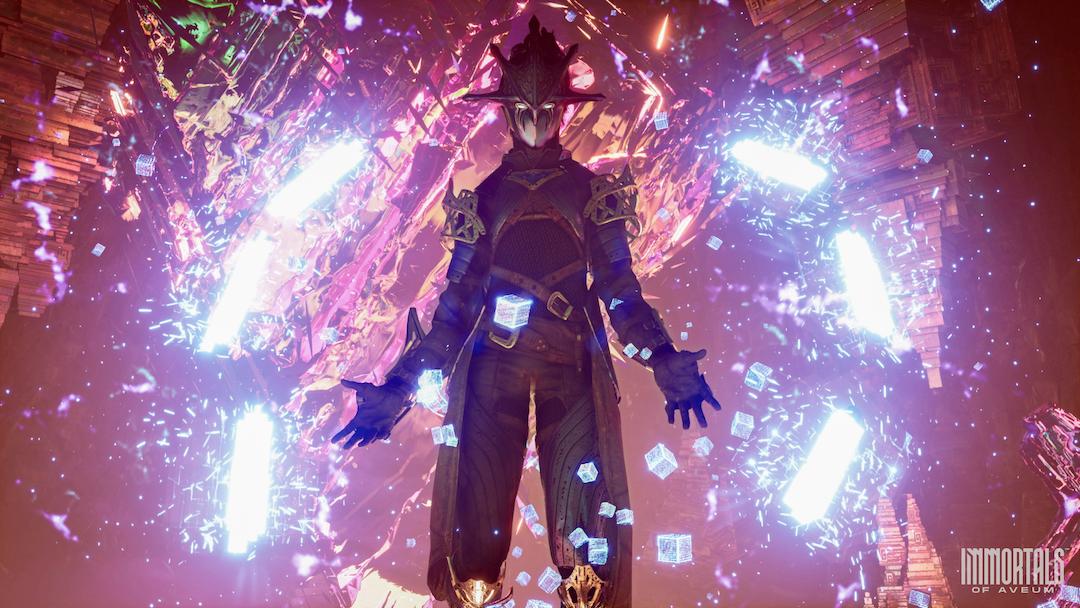 The game's combat is quick-paced, never losing the nail-biting, controller-jerking thrill that comes with the many-against-one odds first-person shooter fans thrive on. Switching between the different colored magics (red, blue, and green) was mostly seamless, done at the press of the Y button on my controller. The different colors were used not only for combat purposes (long and short range shots), but also to solve various puzzles scattered around the world.
Article continues below advertisement
The puzzles are basic: shoot the gems with the correct color magic to unlock a door, or move various items around the landscape, or just uncover treasure. But this basic puzzle mechanic is utilized in different ways that make them unique and interesting. One such puzzle required you to shoot the gems in a certain order as quickly as possible, resetting if you didn't break them all within the time restraint. Though simple in theory, the execution is complex in a way that's satisfying to master.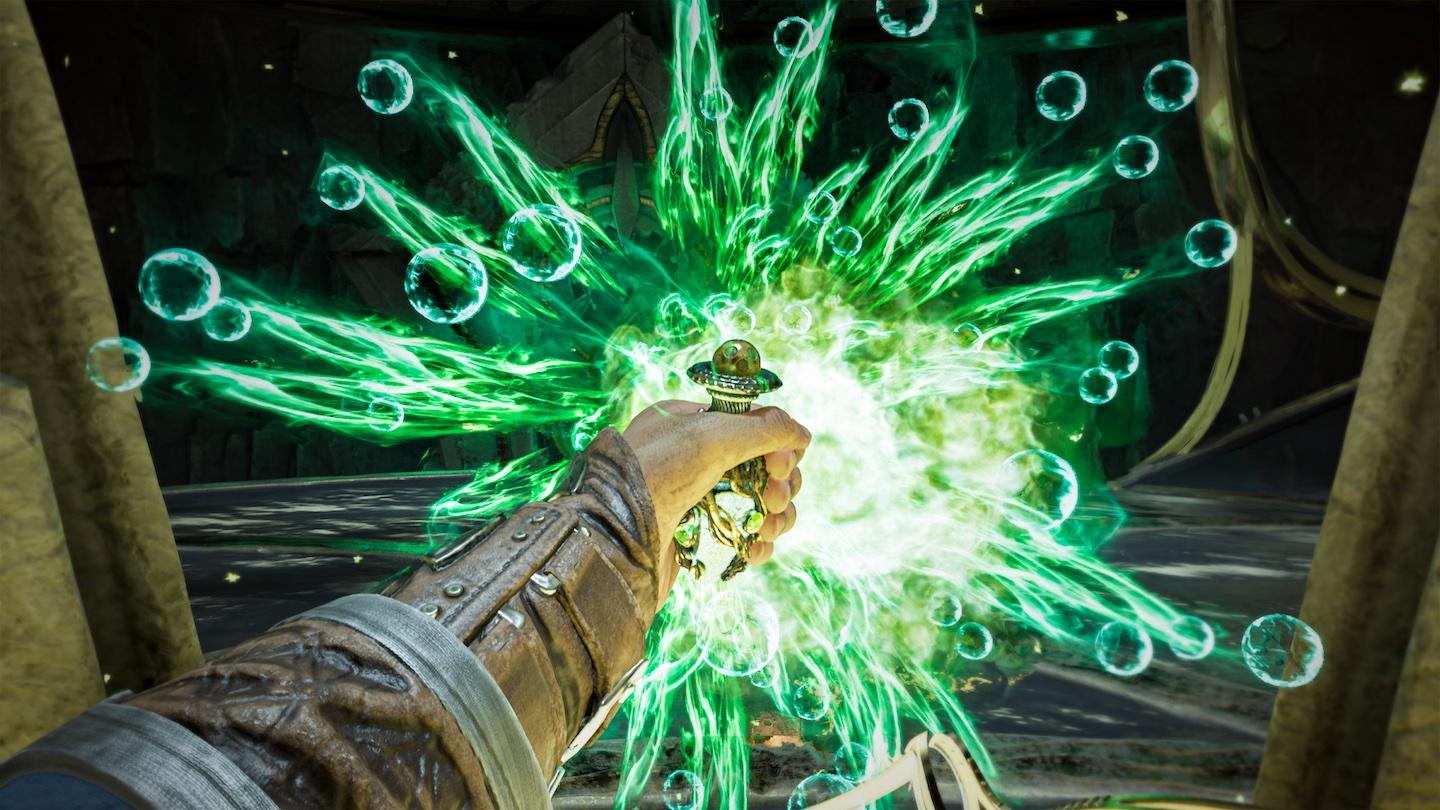 Article continues below advertisement
Even on the easiest setting, Immortals of Aveum shows no mercy to its players. Boss battles are challenging, forcing you to really think through the moves and decisions you make while up against, say, a fire-breathing dragon. Despite the tradeoff of guns for sigils and other pieces of armor to enhance your magic, the game truly feels like a first-person shooter in all the best ways, while offering plenty of variety that forces the player to truly master the magic in their hands.
But for all of the ways Immortals of Aveum succeeds in its promises, there are also some hangups I couldn't quite move past. The developers have replaced the basic dodge feature with "Blink," a movement that allows you to zip out of the way of enemy fire. But unlike your standard dodge, Blink has a cooldown period that severely limits how often its used.
Article continues below advertisement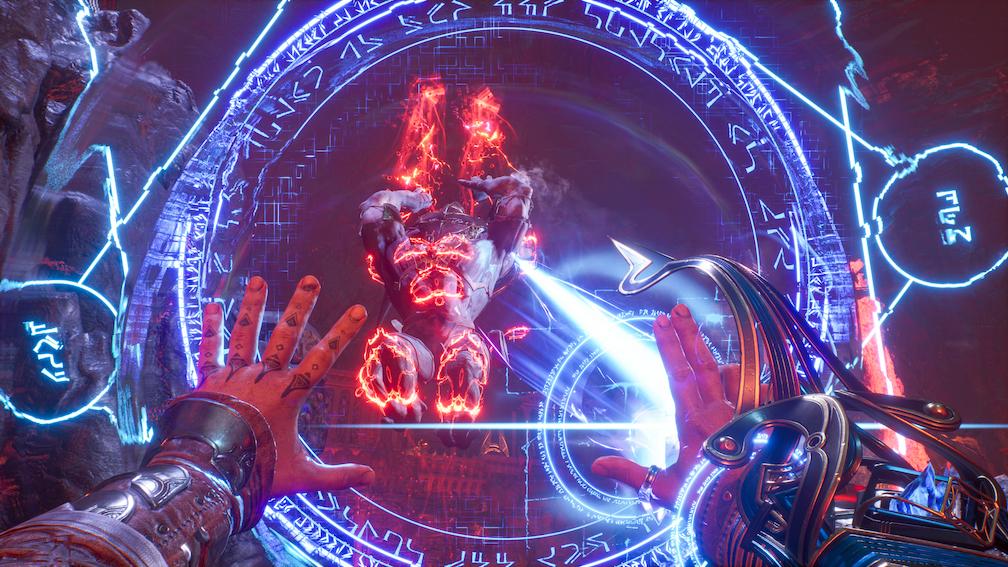 While Blink can be upgraded through the skill tree, offering more Blinks, shorter cooldown times, and a short damage buff, there was no other available method to quickly dodge out of the way. It's limitations became frustrating, especially during particularly difficult boss battles, feeling more cumbersome than anything.
Article continues below advertisement
By the end of my playthrough, Jak had also accumulated over 150,000 gold, found through various chests and drops — but why does the immortal soldier need so much gold? Apparently, you can spend gold to respec your build or to craft items at crafting tables. I can't comment on the effectiveness of the crafting mechanic, as there was only one table throughout the whole preview, tucked away in a corner and easily missed in favor of the unfolding story.
Article continues below advertisement
With the sheer amount of gold one can collect, it seems as though players will be able to easily change their build. While this can be a useful option to allow players to experience every build combination Immortals of Aveum has to offer, it also takes away the severity that comes will deciding how to spend your skill points.
Despite my various hangups, I'm hopeful for Immortals of Aveum, but how the studio executes is final vision will determine whether this game will be worth dumping tens of hours into. So much of this title is riding on Jak's narrative — but with just the little slice Ascendant Studios was able to share, there are plenty of gaping holes in the story and the gameplay that I can only hope will be answered in the final product.
Immortals of Aveum will release for PlayStation 5, Xbox Series X/S, and PC on July 20.