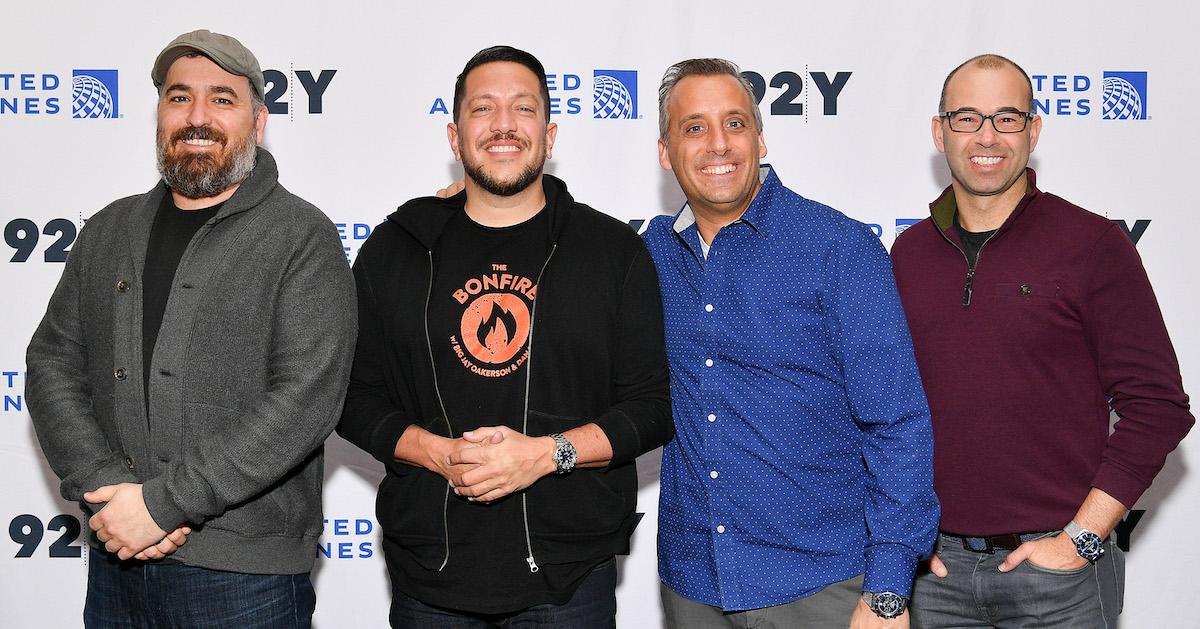 How Old Are the Men From 'Impractical Jokers'? Here's a Breakdown
Impractical Jokers, which premiered all the way back in 2011, is a hilarious show about four lifelong friends daring each other to do embarrassing and absurd tasks, usually without getting caught. Since the show has continually grown more successful each year, the franchise has expanded in a major way.
In 2020, Impractical Jokers: The Movie was released in theaters.
Article continues below advertisement
All members of Impractical Jokers were born in the same year, which makes sense when you learn that they met in high school and became buddies while they were students at Monsignor Farrell in Staten Island.
From there, they knew their shared sense of humor would take them far. They decided to form a sketch comedy and live improv troupe called The Tenderloins. Season 10 of their show will be a little different, though, since Joe Gatto will no longer be part of the cast. Here's how old everyone from the show is.