The Entire Internet Has a Crush on Sal Vulcano
Who is Sal Vulcano dating? Here's everything you need to know about this fan-favorite 'Impractical Joker' and his relationship history.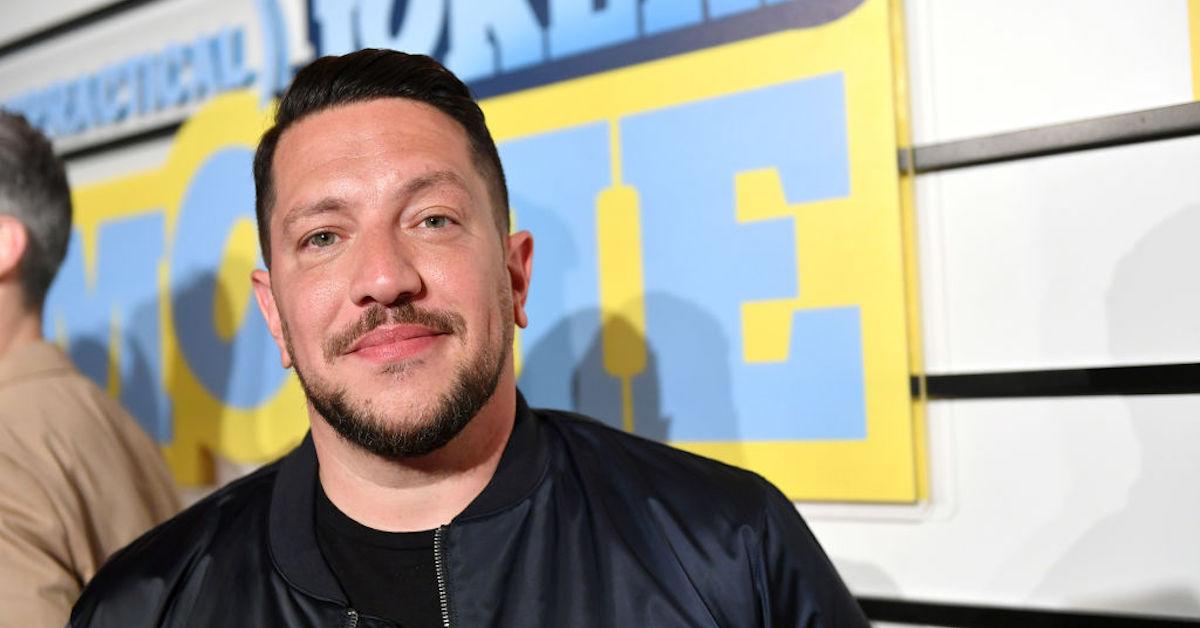 Article continues below advertisement
Fans are enjoying breaking bread with the comedians, and by the looks of Twitter, ladies seem to be especially taken by 43-year-old Sal Vulcano. "I want to marry Sal Vulcano," writes one devoted fan whose replies abound in GIFs and "same's."
So, is he dating, single, married, or what? Keep reading while we try and parse out Sal Vulcano's relationship status.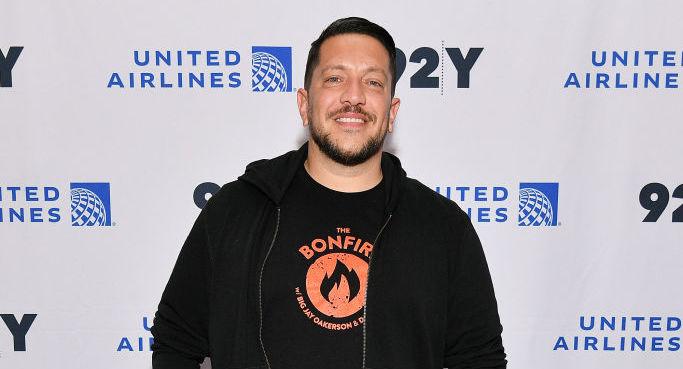 Article continues below advertisement
Is Sal Vulcano single or dating?
The new Impractical Jokers series invites viewers to "be a guest at a Dinner Party" and join longtime pals Joe Gatto, James Murray, Brian Quinn, and Sal Vulcano as they "dish about their week, their friendship, and whatever else is thrown on their dinner table" every Thursday night. Because no one knows better than these pranksters that "just because they can't be together, doesn't mean they have to stop laughing."
Staten Island native Sal seems to be an eligible bachelor at the moment, according to a Cheat Sheet article that dates back to March, though as we all know, a lot has changed for everyone in the months since.
Article continues below advertisement
"In comparison to the other Jokers, Sal's relationship history is a lot murkier," the outlet writes. "It seems that he's never dated anyone during his time on the show, and there's very limited information online regarding his most recent relationship."
Article continues below advertisement
Of course, it's always possible that Sal just happens to be extremely private and has kept a low profile since the series began airing in 2011. Then again, viewers did get to see Sal go on a "Date Night" in January of 2019, and considering how haywire things went in that clip, it's anyone's guess how Sal is at dating in real life, away from cameras.
But considering the way his fans are absolutely swooning over this comedian — who as of March 2020 has done the most punishments of any Impractical Joker, at 68 — it seems Sal can take his pick. "Sal, can I name my cat after you?" pleads one fan.
Plus, Sal is such a catch that he's become an ordained minister and officiated fellow Joker Joe's wedding.
Article continues below advertisement
Some fans aren't just obsessed with his humor and good looks, though. Many ladies' crushes hinge on Sal's culinary sensibilities and incredible taste in food. Thanks to his inspiration, people have been sharing photos of grilled PB and J's, Denver Omelets, waffles, and other delicious looking treats on social media.
"Thanks to Sal Vulcano," one lady who had never heard of grilled peanut butter and cheese sandwiches writes, "the hubs and I have it once a week now!"
Get you a guy who can make you laugh and make you food! Sal Vulcano sounds like the full package.