Customer Says She's "Done" With Instacart After Shopper Gives Bizarre Reason for Missing Items
A mom's weird interaction with an Instacart shopper has made her swear off using the platform for good and she delineated why in a viral TikTok.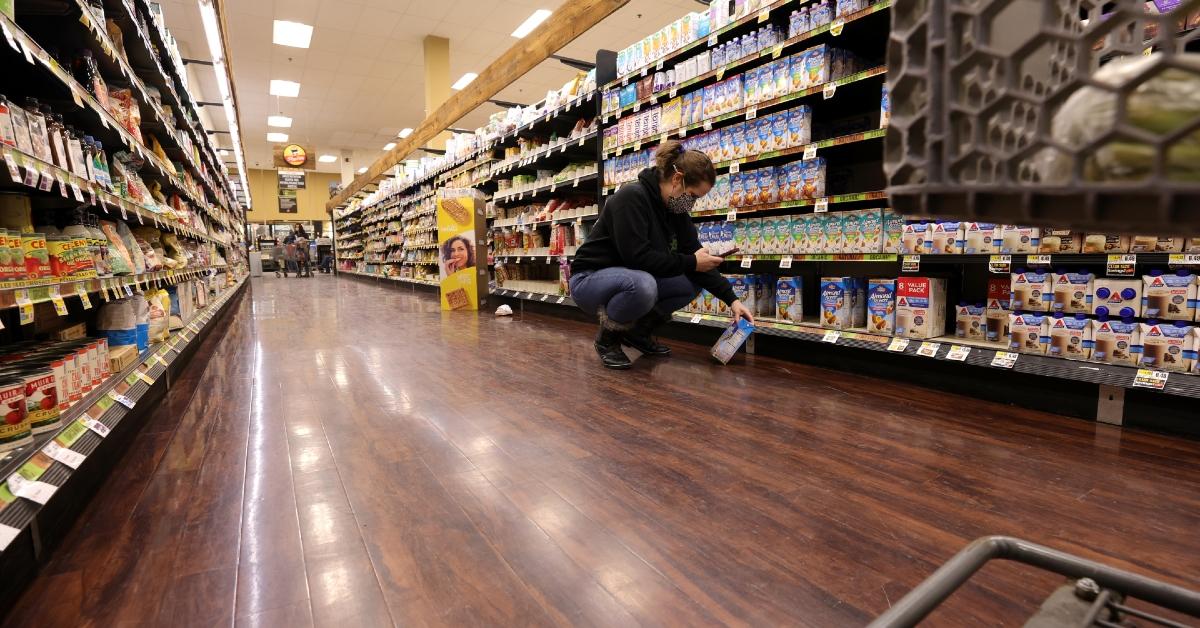 TikTok user Bree Neal (@thatmomebreed) said that she's done using Instacart after a botched ordering attempt left her frustrated and at her wit's end.
If you aren't familiar with the application it's a simple premise: you pay people to go grocery shopping for you. You pick a store, along with the items that you want, and the shopper fills up their cart and brings it to whatever address you ask them to.
Article continues below advertisement
Instacart takes a cut of the premium charge, with another portion of the delivery fee going to the shopper. Customers can choose whether or not to tip their driver based on the level of service they receive, and folks can even "pre-tip" in order to make said gigs more enticing for whoever is seeing the delivery offer.
However, if you've ever gone grocery shopping, then you know sometimes getting everything on your list doesn't always work out the way that you intended, which is why Instacart allows shoppers the choice to receive substitutions for particular brands/products that might not be in stock. Keep this in mind for Bree's story.
Article continues below advertisement
She says in the viral clip: "I think I'm done using Instacart. I've been in bed literally for two straight days. Not doing anything, watching TV, recovering like I'm supposed to because my head has been pounding and everything hurts. So yesterday morning I ordered some groceries. They were supposed to be delivered at like four thirty, right?"
Article continues below advertisement
Bree continues, "Well I forgot about them, Taylor came home starts bringing them on the counter and I'm like what is all this I did not order any of this. I was thinking maybe Andrew had put stuff in the cart, was gonna order stuff, and didn't check out and that when I ordered stuff it was added onto my order. No."

Article continues below advertisement
The camera then cuts to show multiple bags of groceries. "Bags of ramen, and just like, random, random stuff. I get back onto my app and I'm checking everything out and I'm looking at my receipt and I'm like no, I didn't order any of this, I only ordered like sixteen items. So I get in the chat of Instacart and I'm like I think I got the wrong order I tried to message the delivery person because they were just dropped off, couldn't get a hold of her so they're like yep you got the wrong order, we'll put it out for re-delivery and it'll be delivered to you no charge, don't worry."
However, Bree's resolution didn't come so simply: "So I'm like cool...a couple of hours later my phone's going off like crazy so I check it out and it says that the shopper is like replacing my items with other items similar. And guys if you've ever used Instacart they are terrible, terrible at replacements."
Article continues below advertisement

Bree went on, "They don't give you anything that's even comparable. I just needed scotch tape, I was like I'm home, maybe I can start like wrapping presents or something. So I had scotch tape on there, he refunded it. And I did not approve the refund, I just put on like a different pack of scotch tape. Two minutes later he refunds it."
Article continues below advertisement
Bree, unable to understand why the shopper couldn't simply grab any brand of Scotch tape, decides to reach out to the Instacart shopper. "So I messaged him. I'm like...you know what I'll show you."
The clip then cuts to a green screen of her text conversation with the Instacart shopper. "This is where things got really strange. I said just get any Scotch tape."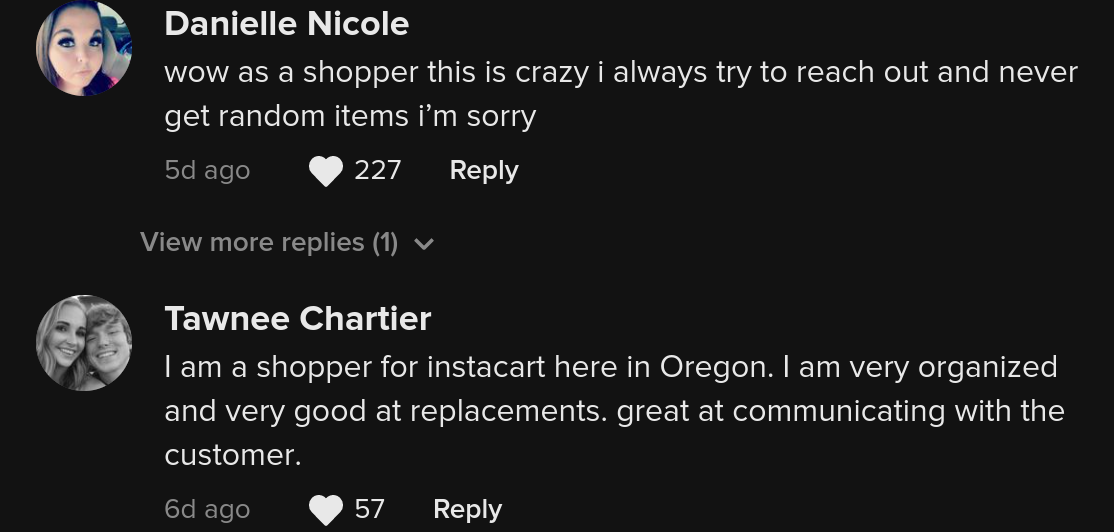 Article continues below advertisement
He said, "Sorry I already checked out. Then I get this message: I'm going to be honest with you, when I seen the pudding, you know the pistachio pudding I bought fell on the floor it took my breath away cuz I've been thinking about my grandma all day today and she was the only one I knew my whole life whoever made pistachio pudding and so f*****g good and I was asking people if they ever had it before and they looking back like I'm crazy but I feel her with me all the time and when I seen that I had an anxiety attack and had to hurry and get out of there."
Bree didn't know how to react to the message, but added, "I was trying to be nice though. I love pistachio pudding. Sorry about your grandmother though."
It seems that her attempts at being nice just opened the floodgates for another response from the Instacart shopper, who then sent another wall of text.
Article continues below advertisement

He continued to say that he's been thinking about his grandmother as was "going through a lot" which is why her order wasn't fully completed.
After learning that her driver was convinced his dead grandmother was communicating to him via pistachio pudding, Bree said that she decided to lock her doors as their conversation made her uncomfortable.
Article continues below advertisement

She went on to say that half of the items she ordered were missing, including ones that the shopper had marked as purchased. Bree said that she had difficulty getting in touch with both the shopper and reps at Instacart, so she ultimately just chalked it up as a fail and that she'll never be using Instacart ever again.