TikTok Is Ghost Hunting With the "Al Manga" Filter — Here's How It Works
TikTok's lastest filter, "AI Manga," is finding ghosts. How does the filter work and how can you use it to find ghosts? We break it down for you!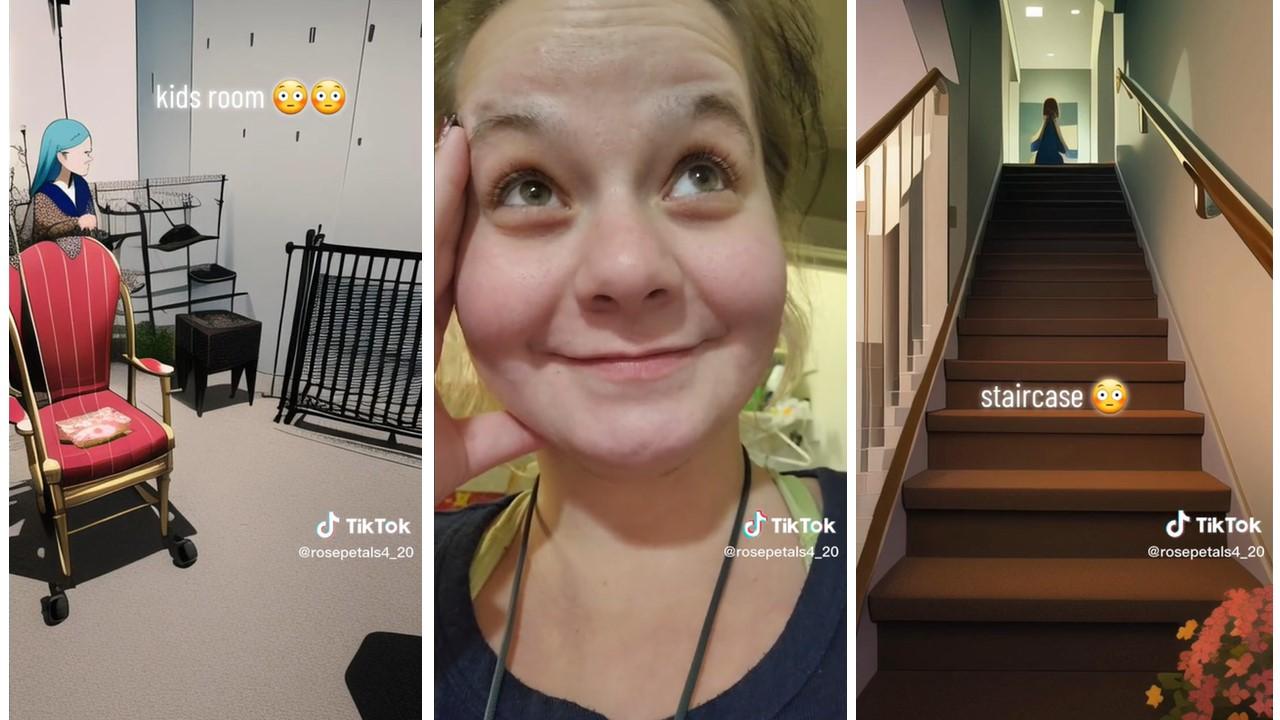 We love a good Snapchat or Instagram filter. We're especially partial to the ones that make your head some kind of food. The chicken nugget and potato get us every time.
Article continues below advertisement
But the latest TikTok filter may have gone too far. At first, people thought that the AI Manga filter would take a selfie and make you look like an anime character. That was until people started turning their cameras around and found some "ghosts" in their homes. If you want to know how to use the filter, keep reading!
How is the "AI Manga" filter on TikTok finding ghosts?
Content creator @fesch6, a self proclaimed "anime girl," found some interesting things when she turned her camera around using the AI Manga filter. The 38 second video starts with her pointing at the words "Checking my room for ghosts with AI Manga filter" and then proceeding to use the filter on different parts of her room. An anime girl appears by her door, on her bed, and in a corner of her bedroom. The video has 2.9 million views, 316,600 likes, 2,539 comments and counting.
Article continues below advertisement
Her caption aptly reads "I'm leaving this room" and people in the comments would have to agree.
Article continues below advertisement
And @fesch6 isn't the only one finding "ghosts" in their homes! User @nightbrother72 took the opportunity to check their 400-year-old house where they found a "ghost" listening to music and reading a book in a bedroom, and another in the laundry room.
Article continues below advertisement
User @rosepetals4_20's caption reads, "5 ghosts counted so far and I didn't even go into the guest bathroom or the master bed and bath" after she searched her house. Her video starts with the words "my grandma passed away in our house last year. She used to talk about seeing people all the time..." Her video proceeds to show two "ghosts" in the dining room, one on the staircase, one in the nursery, and one in the kid's room. This video has 14.9 million views, 1.2 million likes, 4,906 comments and counting.
Here's how to use the "AI Manga" filter.
It seems that most people don't think that the filter actually reveals "ghosts," but rather creates full scenes in the rooms that are being photographed. We actually investigated this on our own and found that sometimes the filter would show anime characters, or "ghosts," but then if you did the filter in the same spot again, the "ghosts" wouldn't be there. The filter also sometimes changes backgrounds and even adds furniture. Even with that said, it's still creepy.
If you want to investigate for yourself, all you have to do is open your TikTok app and search "AI Manga filter." The AI Manga filter should show up at the top of the page since this effect is currently trending. Click the video camera icon and it will take you right to your "record a TikTok" screen. Flip the camera around and see if your home is haunted.
If AI Manga isn't trending by the time you go to try this for yourself, you can always click on someone else's video who used it and find the filter that way. You can also go to "record a TikTok," click the effects, and search "AI Manga" there.
Happy ghost hunting!