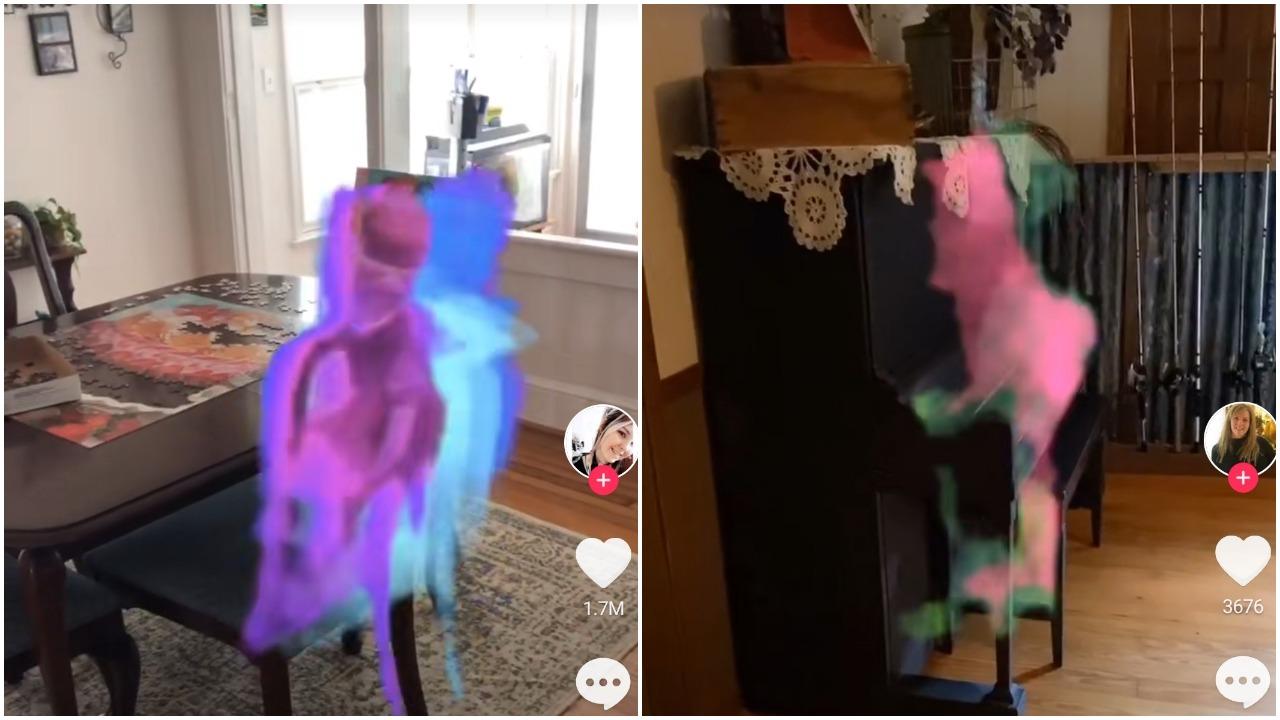 According to TikTok's Reality Ripple Effect, You Might Have Ghosts in Your House
The ripple effect on TikTok is another filter users have become obsessed with and this time, it claims to locate ghosts in your home.
If you've never spent an hour or two straight using a TikTok filter for nothing more than amusement, are you even using TikTok correctly? Just ask the tons of users who saved and then turned on the reality ripple effect on TikTok to find ghosts in their houses. Yes, it sounds like something out of a bad horror movie full of C-list celebrities. And honestly, don't be surprised if you see one about TikTok filters in the next few years.
Article continues below advertisement
But the reality ripple effect on TikTok has people convinced they are seeing ghosts in their house and it's kind of addicting. Like most things related to TikTok, the ripple effect is one of those trends that popped up seemingly out of nowhere and has remained in plenty of users' 'For You' feeds. And if you haven't tried it yet, you might want to save that TikTok of Jason Derulo doing the "Wipe it Down" challenge for later and get to it.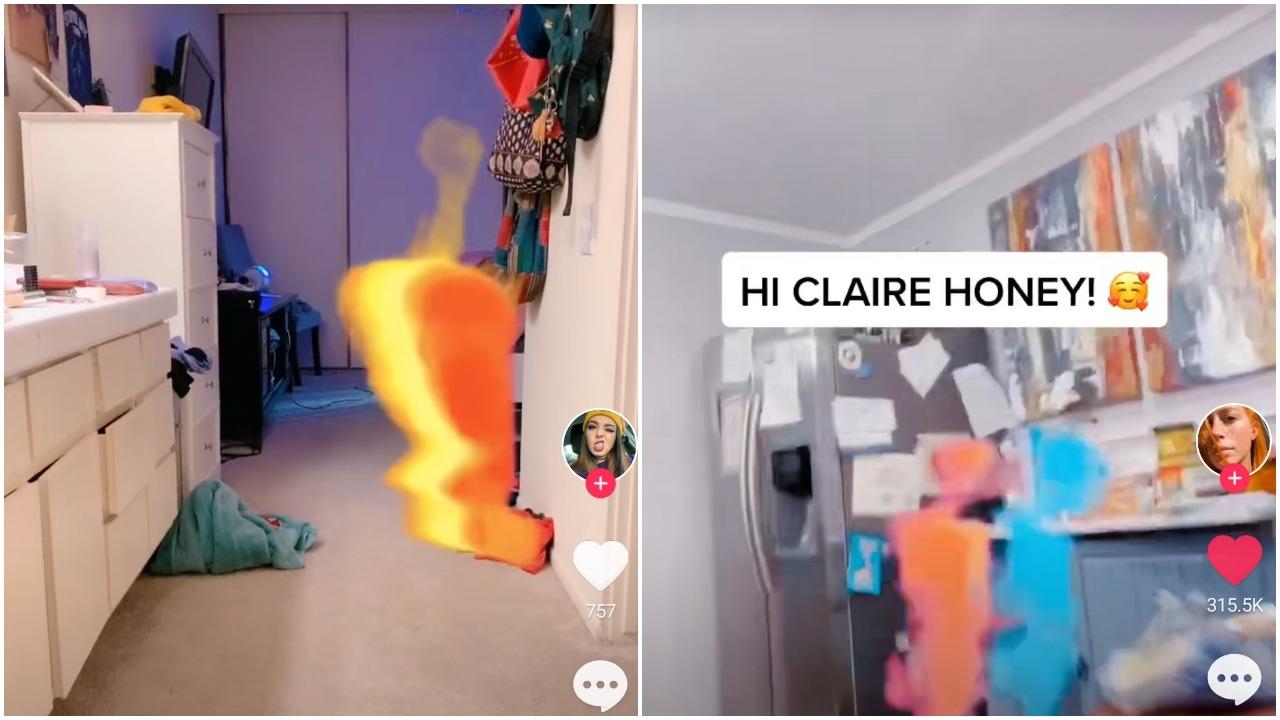 Article continues below advertisement
How does the reality ripple effect on TikTok work for seeing ghosts?
The effect is another filter you can find among dozens of others on TikTok. The only difference with this one is that it is designed to allegedly detect movement from humans or otherworldly spirits lurking nearby. Really, it appears to just ripple and change color when the filter detects a person or any random form in a video.
While some TikToks featuring the reality ripple show the outline of a hauntingly eerie shape on a kitchen chair or lurking in a corner, the effect also sometimes zeroes in on things like a coat rack or couch cushion. Unfortunately, there doesn't seem to be any real rhyme or reason to the effect, but there are some TikToks out there from those who have lost loved ones who swear they feel the presence with the effect on.
Article continues below advertisement
Some users don't think the effect can actually detect ghosts.
Naturally, there are also plenty of naysayers when it comes to the reality ripple effect on TikTok and ghosts. In general, there are people who don't believe in ghosts or spirits of any kind, so it makes sense that these same people would be against the novelty of the reality ripple effect. Obviously there is no evidence to suggest it actually works in detecting ghosts in your house, but like other TikTok effects and trends, it's what makes the app so much fun.
Article continues below advertisement
How do you do the reality ripple effect on TikTok?
Whether or not you believe in the *magic* of the reality ripple effect on TikTok and its link to seeing ghosts in your house, chances are, you want to try it out now. And even if your 13-year-old has tauntingly called you a boomer at some point, it's easy for even you to use this particular effect. All you need to do is open TikTok on your device, click on your screen to make a new video, and scroll through the effects which are in the bottom left corner of your screen.
From there, you can find the reality ripple effect in the 'trending' section. It's the one with a person outlined by a rainbow of colors. Then, you can slowly move through your house with the effect on and either record or just hunt ghosts throughout your house. Again, there is no scientific evidence to suggest the reality ripple effect on TikTok actually locates real ghosts. But maybe it's a Santa Claus thing and believing is seeing, not the other way around.