Walmart Customer Answers Store Phone That Won't Stop Ringing in Viral TikTok
A TikToker went viral after answering a Walmart phone that wouldn't stop ringing, and managed to help transfer a customer to the right department.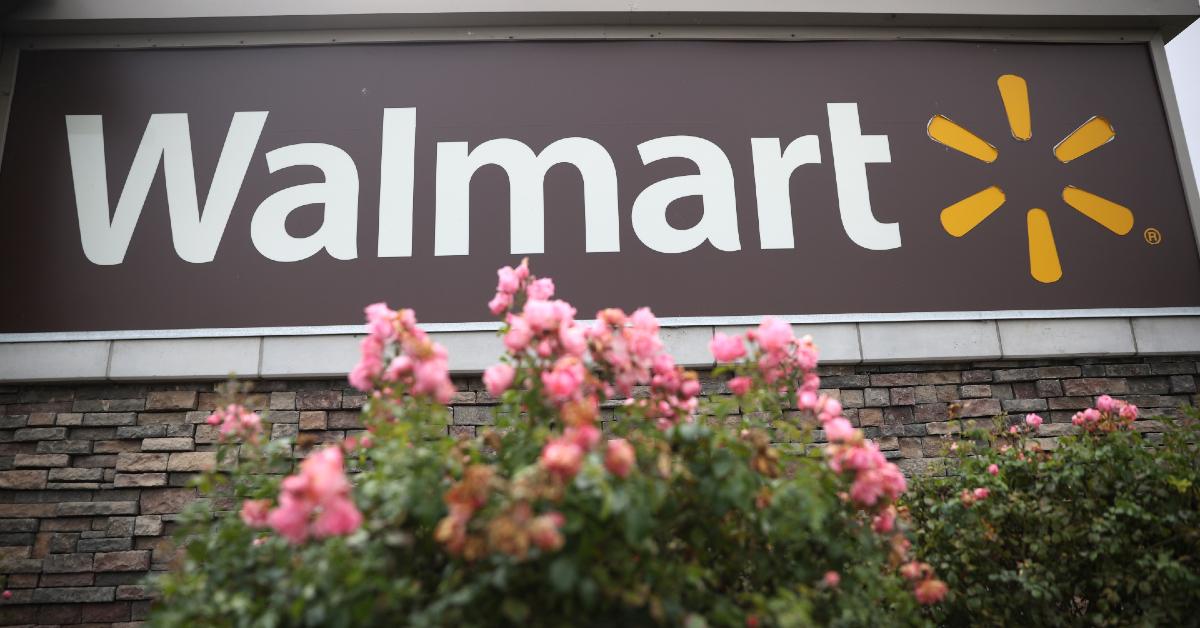 Being stuck on hold is a universally frustrating experience. In fact, it made Gotye so peeved that he dedicated an entire song to it. The fact is, however, that if you're calling a brick-and-mortar retail store in the hopes of being able to get in touch with a living, breathing human being, there's a good chance that they're busy helping other folks who are actually inside the store.
Article continues below advertisement
So you'll either have to go in person to said store in order to be served, hop on a chat with an outsourced employee who probably has never even visited the location you're trying to call or wait on the phone.
And if you've walked through a busy retailer like Walmart, there's a good chance you may have heard the persistent ringing of poor unfortunate souls attempting to get a store rep on the line, their calls remaining unanswered.
But TikToker Irvin Arias (@irvinariass) decided to break the cycle, becoming an agent of virtue and doing whatever they could to assist a Walmart customer with their query, despite the fact that Irvin doesn't work at the store.
Article continues below advertisement
The clip begins with a text overlay that reads: "the phone at walmart kept ringing so i answered it at tried to help the customer"
He says in the video, "This phone has been going off, for like ten minutes..." The phone can be heard ringing as Irvin approaches it.
Article continues below advertisement

He answers, "Thank you for calling Walmart how can I help you?" After a few seconds, a woman speaks, "Hey, um, I just got a grocery delivery and I didn't get some of the stuff?"
Irvin replies, "Oh, OK, let me see if I can get someone to help you out, one second."
"OK, thank you," the woman says.
Article continues below advertisement

"OK, I'm gonna transfer you," Irvin says before looking at the phone and trying to figure out how to direct her call. He begins to check around the phone area, looking for any information that could help him transfer the woman to the appropriate department.
Article continues below advertisement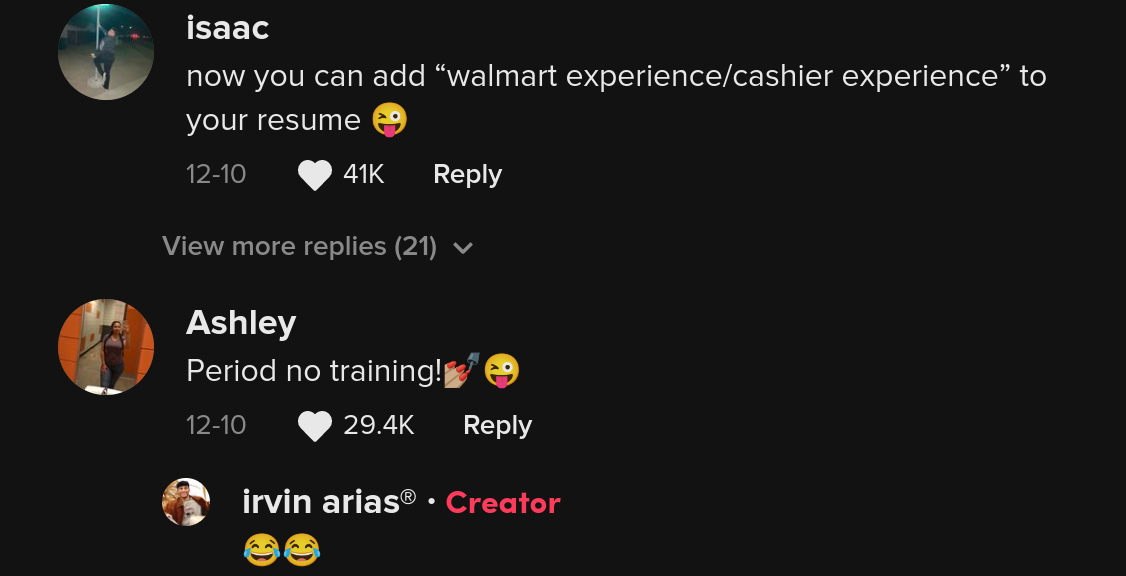 "OK transfer...b***h I don't know," he tries a button the phone but it says, "Your call cannot be completed as dialed." He then finds a call sheet with a number to the grocery pickup and keys in the numbers; someone answers.
Article continues below advertisement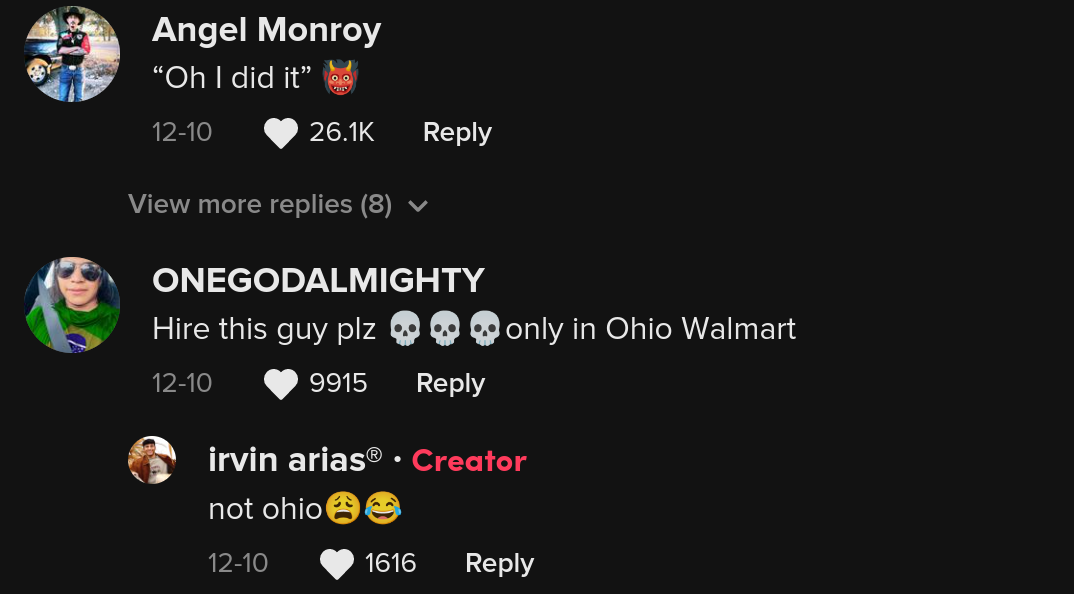 "I did it! Walmart hire me b***h" he laughs before the grocery pickup person answers. "Oh I have someone on the line...she picked up an online order but they missed some of her stuff."
"OK," the man says.
At this point in the clip, Irvin tries to figure out how to transfer her call to the grocery pickup person.
Article continues below advertisement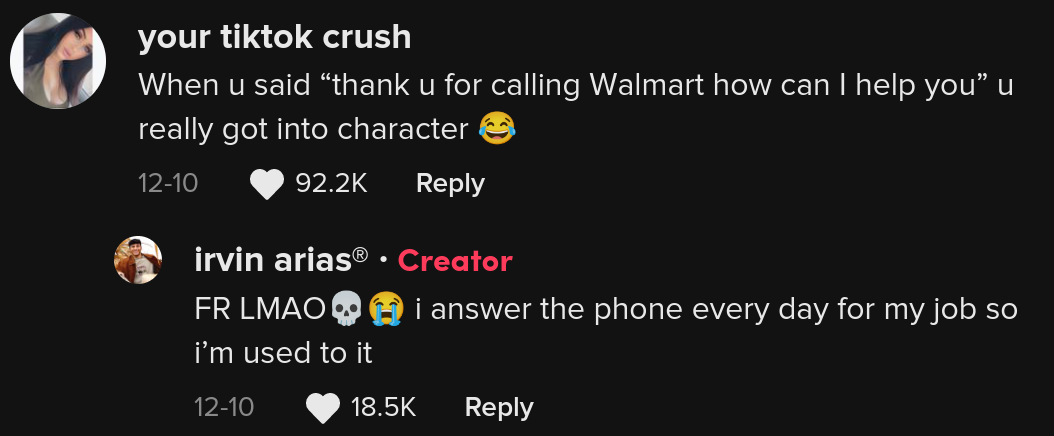 "Let me see, transfer." He presses a button, then hits the transfer button again to connect the two people, before key-ing in the code one more time. It appears that the call went through as he says, "Oh I did it!" before laughing and running away from the phone.
Article continues below advertisement

Some folks who saw the video weren't convinced that he helped the woman, however, and think he just hung up on her. Others expressed how much they enjoyed that he was having a good time assisting the customer with her order.
Article continues below advertisement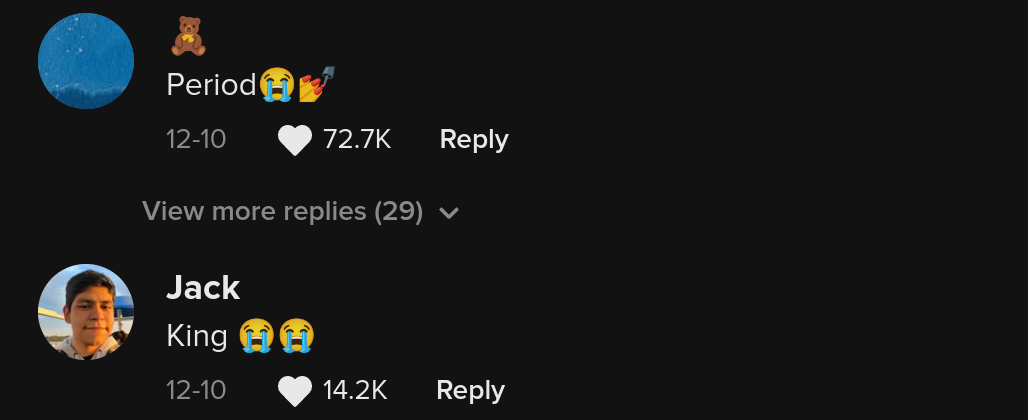 And then there were some people who wanted to know why the customer was calling a separate department (gardening) if she needed assistance with her grocery pickup order.
What do you think? Was it kind of Irvin to try and help the woman out? Or if he did end the call, did he cause more harm than good?