Instacart Employee Picks up Her Own Order Because No One Else Would Take It
This woman got a $50 coupon from Instacart if she spent $100 via Instacart. Plot twist — she works for Instacart, so she picked up her own order.
We love the casual grift that is a coupon. You feel like you're getting a deal, but price discrimination along with purchase tracking always ends up serving the store not the customer. Instacart, the company that traffics in doing your grocery shopping for you, is no different. They recently sent a coupon for $50 to a customer as long as she spent $100 at the store. See how this works?
Article continues below advertisement
However, she was able to game them a bit, because this woman works for Instacart. Read on for details.
If you're an Instacart employee, try picking up your own order!
Sara Amber Victoria, known as @lilbabytrex on TikTok, recently dropped a life hack that sadly only works for a select few. The self-described vlogger who specializes in haul videos, received a $50 coupon from Instacart provided that she then spent $100 via Instacart. "So, I put an order in for Walmart," she says in a TikTok.
Article continues below advertisement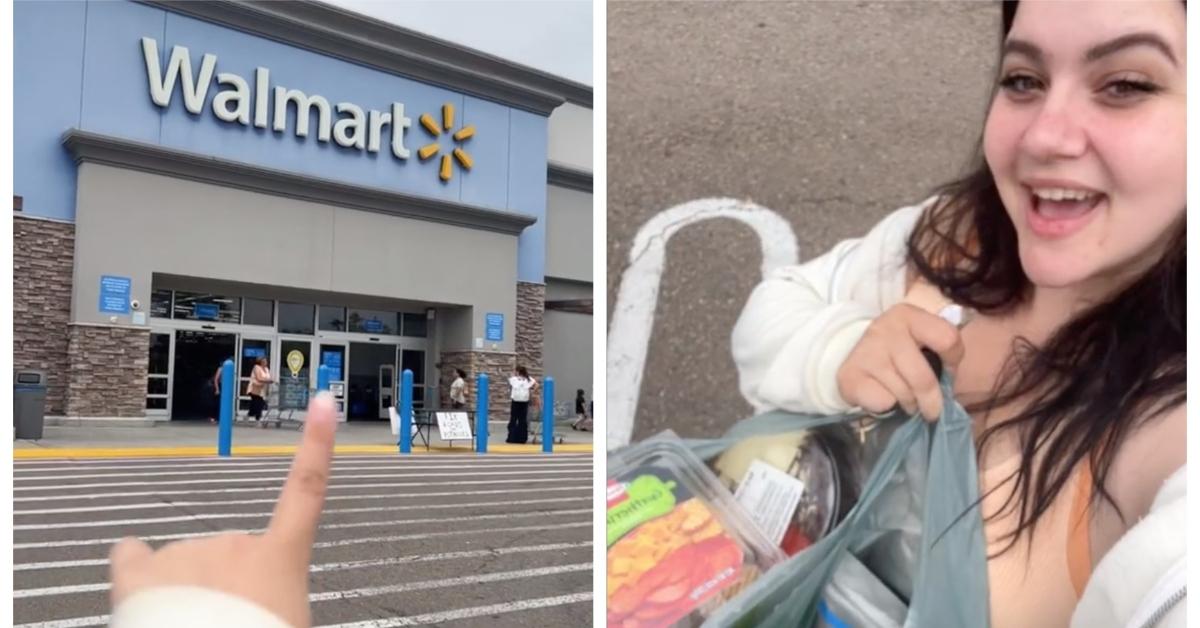 "I was being a chismosa by trying to see how much they were paying for my order and I decided, why not go shop my own order?" she asked. "And that's exactly what I did." We then accompany Sara as she fills her own Instacart order, picking up a wide variety of items.
Article continues below advertisement
First she grabs a meat and cheese platter, perfect for a party. Speaking of cheese, Sara was "craving a little cheesecake" so in goes a variety pack of prepared slices. I should not be watching this while hungry.
Thankfully Sara quickly moved onto eyeliner, face wipes, and a PS4 game which are decidedly not delicious. She also snagged protein powder and a shaker bottle to match, because you gotta get those gains after a workout! Speaking of gains, Sara left with more than she would have gotten had she let another Instacart employee do the walkin'.
Article continues below advertisement
No one wanted to pick up Sara's order, so she did it herself.
Beyond saving herself come money, Sara also had to pick up her own order. "I always thought of doing this," replied on TikTok user. "No one else was taking my order so I took it," explained Sara. Isn't that always the way? Sometimes if you want to get s--- done, you gotta do it yourself.
Article continues below advertisement
When asked if she gave herself a tip, Sara said, "I did, LOL." Of course she did, because Sara didn't mess up her own order. A couple of folks warned Sara that this move could get her deactivated by Instacart, which is basically getting fired. While I can't say for sure that'll do it, workers have been deactivated from time to time.
In April 2021, Vice reported on a rash of deactivated Instacart shoppers due to their accounts allegedly being linked to other accounts on the platform. This happened to Rachael Freedman, a single mom San Diego who desperately needed the money. "[Instacart] will not respond to any of my emails and documentation," she said.
Per an Instacart spokesperson, the shopper needs to "prove they were deactivated for a reason beyond their control," to be reinstated. Was Sara's $10 profit worth the risk? Irrelevant, she's amazing.