The IRS Misread This Man's Income and Wrongly Claimed He Owed Over $20,000 in Taxes
A man revealed that the IRS misread his income and tried to tell him that he owed over $20,000 in taxes. Luckily, it all worked out in the end.
Each and every tax season, everyone files everything they need to file and reports everything they need to report without any mistakes. When all is said and done, everyone sends their return to the IRS — the Internal Revenue Service — and lets them take over the stressful task.
Article continues below advertisement
From there, everything should be smooth sailing — but sometimes, it's the exact opposite. Take it from TikTok user Maxx Fenning (@maxxfenning), who received a letter from the IRS notifying him that his tax burden is several times what he thought he owed. OK, so what the heck happened?! Why is the IRS claiming he owes more money?
Keep reading for all the known details about Maxx's chaotic ordeal.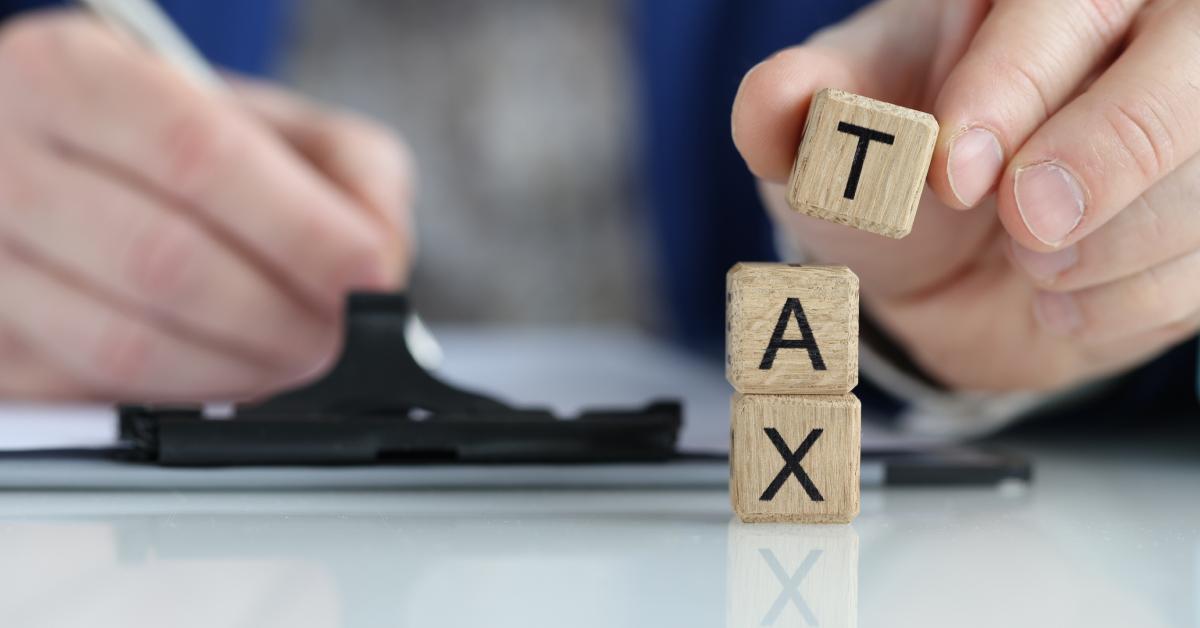 Article continues below advertisement
After misreading Maxx's income, the IRS claimed he owed $20,000 in taxes.
At the beginning of the video, Maxx revealed that the IRS sent him a letter and told him he owed "over $20,000 in taxes and have to pay a $4000 fine for understating my income in 2021." Maxx said it was a lie, claiming he "didn't make that much money" in 2021. He also noted that he's a "completely different person from the man I was in 2021."
Now, as he read the "deranged eight-page manifesto of lies," Maxx quickly learned that the IRS made a mistake. He explained to his nearly 73,000 followers, "I discover that, apparently, our government is not aware of what a decimal point is because they read $800.00 as 80,000."
Article continues below advertisement
Maxx immediately called to figure out what he could do to fix the issue and was told to submit a petition to dispute it alongside a $60 filing fee. OMG, that's actually so tragic.
"Queen, quit the accounting career and become a comedian because you are funny, goofy, silly even if you think I am paying a single dime for this b-------," Maxx said. "She goes, 'You can fax a form to us instead.'"
Article continues below advertisement
He jokingly added, "I would wrap the curly cord of my 1990s home phone around your neck if I had one fax. I can email you a PDF. Sincerely, best regards, please note the attached document, passive-aggressive smiley face."
Despite complaining, Maxx headed to his local FedEx and asked someone for help. His laugh-out-loud description of the experience is as follows:
"I drive to my local FedEx, [and] have the person behind the counter show me how to operate this World War II tank of a communication device like it's an industrial textile loom, and I'm an 8-year-old child she hired in the 1920s to crawl into the small, dangerous spaces she can't reach, putting my little 1099 in the mouth of this torture device from before the Great Recession of 2008."
Article continues below advertisement

However, the fax machine informed Maxx that the line he entered was busy — and to say he was frustrated would be quite an understatement. He furiously stated, "You mean to tell me that the single number provided to all 300 million Americans cannot accept more than one document at a time?"
Article continues below advertisement
Nevertheless, 10 minutes and $7 later, Maxx finally sent the government proof of his innocence. In the end, the TikTok creator addressed his followers and told them to "write your Congressmen, women, people, to include Gmail or even Outlook in the federal budget. I'm sure they can afford it, considering they keep trying to steal all my money!"
TikTok users agreed that fax machines are incredibly outdated.
The viral video, which was posted on Oct. 24, 2023, has been viewed more than 5.9 million times and counting. It also received over 9,300 comments from fellow TikTokers who said that using a fax machine in 2023 is ridiculous.
"I had to fax something to a credit card recently," one TikTok user wrote in the comment section. "I was like, 'It's 2023, I don't even know how to use a fax machine.'"
Article continues below advertisement
A second person joked, "A fax? Why didn't they just have you send it via pigeon."
Others agreed that Maxx is a phenomenal storyteller, and we couldn't agree more! Seriously, somebody needs to get this man his own talk show because we could listen to him tell stories all day.

Article continues below advertisement
"OK, I love how you executed this story," a TikToker commented alongside a face with tears of joy emoji. Maxx replied and said he "used a teleprompter app because I was too tired to get this all in one take without it." Love that!
Another person pointed out, "Baby, this was storytelling. THIS IS CINEMA."
"I don't know who you are, but you should be the next speaker of the house," someone else penned.
Article continues below advertisement
Distractify reached out to Maxx for comment. Read his response below:
"I'm glad that folks found so much humor in this situation (and informed me, albeit belatedly, that you can send faxes online). It's such a ridiculous blunder and obvious mistake on the IRS's part that I was never worried they'd actually charge me that much, but I'm unnerved by how inaccessible our government makes otherwise simple solutions."
"I'm good with legalese, I have reliable transportation, and I'm comfortable talking on the phone. That's not the case for many people who may fall prey to clerical errors like this as a result," Maxx continued. "I would be remiss if I didn't also take this opportunity to remind people that taxes are not illegal nor against the US Constitution! Please pay your taxes and do not go to jail because you believed some of the people in my comment section."