Chris Brown in Hot Water: Singer Owes IRS $4 Million in Unpaid Taxes (EXCLUSIVE)
According to new legal documents, obtained by 'Distractify,' Chris Brown owes the federal government and the state of California over $4 million in taxes!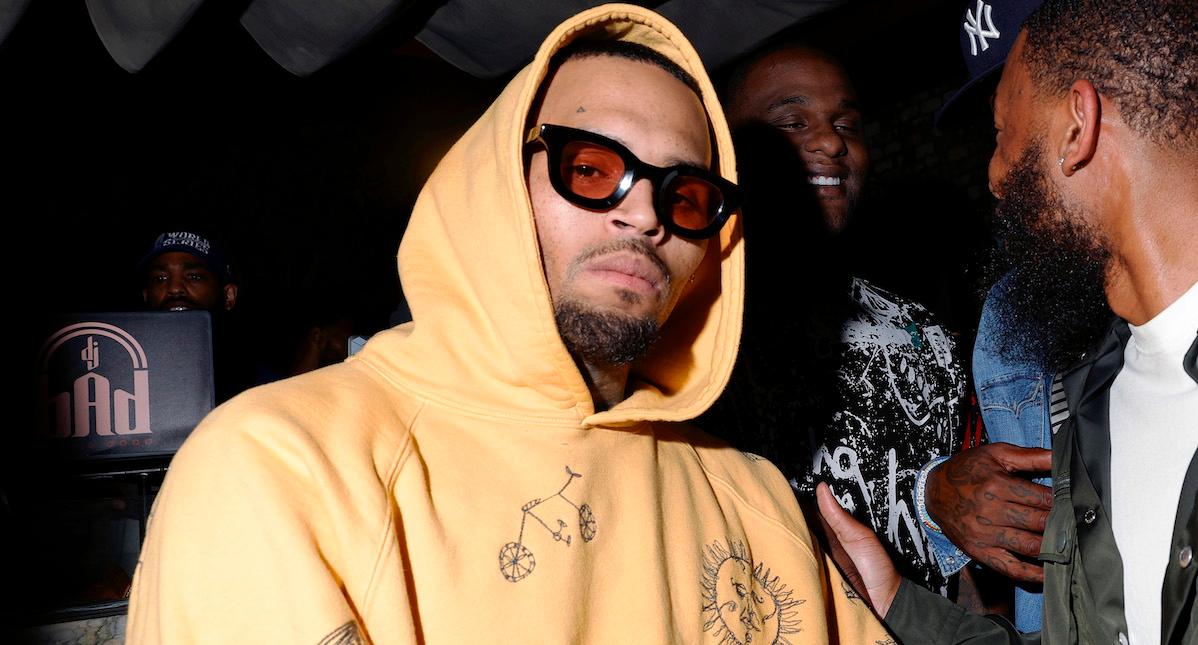 Singer Chris Brown is in the crosshairs of the IRS, as he owes the government an absolutely shocking amount of money.
According to new legal documents, obtained by Distractify, the "Loyal" singer owes the federal government and the state of California over $4 million!
Article continues below advertisement
Several massive tax liens have been filed against the singer, going after his Tarzana, CA home and his music businesses.
Last month, Chris was hit was a federal tax lien for $2,245,561.50 for taxes owed for the 2022 year. But, that's not all. The government also filed another $1,059,967.78 tax lien for the same year.
The state of California wants their piece of the action too — and filed a state tax lien against the singer for $739,067.48.
In all, Chris Brown owes the government $4,044,596.76.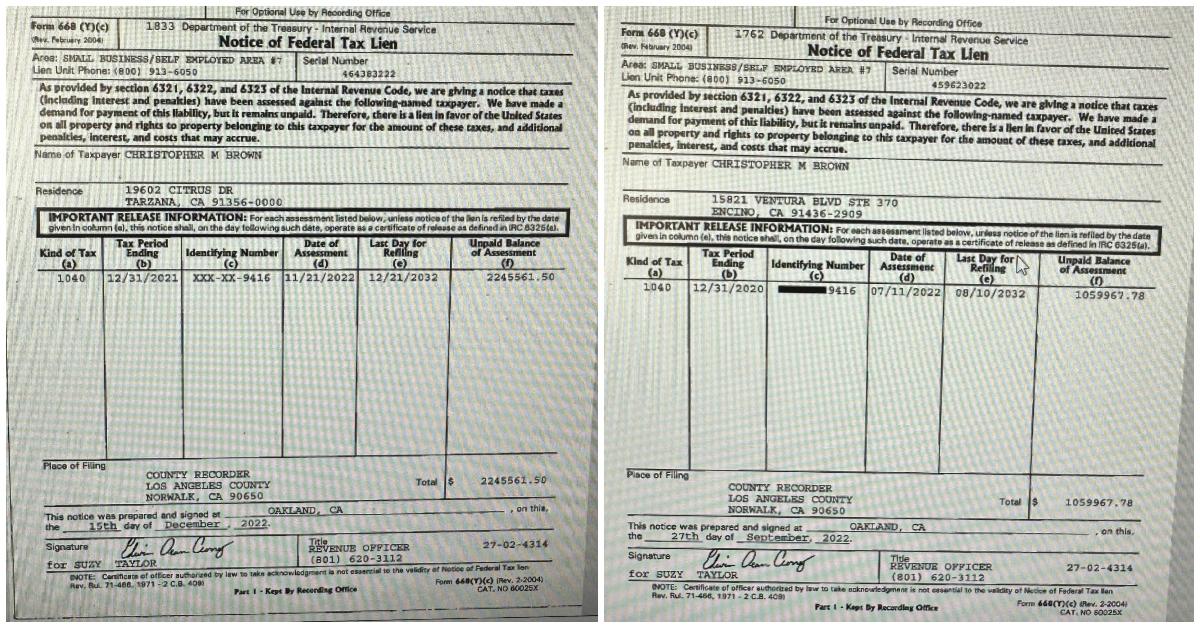 Let that one sink in for a minute. It should be noted, Chris is reportedly worth over $100 million, according to TheRichest.
Recently, Chris reportedly took out some of his frustrations on President Joe Biden. The singer took to his Instagram story on Tuesday, September 14, 2021, posing the question, "Y'all happy with Biden?" He made it clear it was a rhetorical question, adding, "Because ummm wtf?"
Article continues below advertisement
Of course, he received tons of backlash for going after the President, although he wasn't exactly clear on his issues with him. But many speculated that it's because he is in the richest tax bracket — and is taking quite the hit.
The good news is that Chris is well known for making money in different ways, including having a "high-end garage sale" at his home in Los Angeles. Back in 2019, Chris invited fans and bargain hunters to his front yard, where he sold loads of his own personal used items.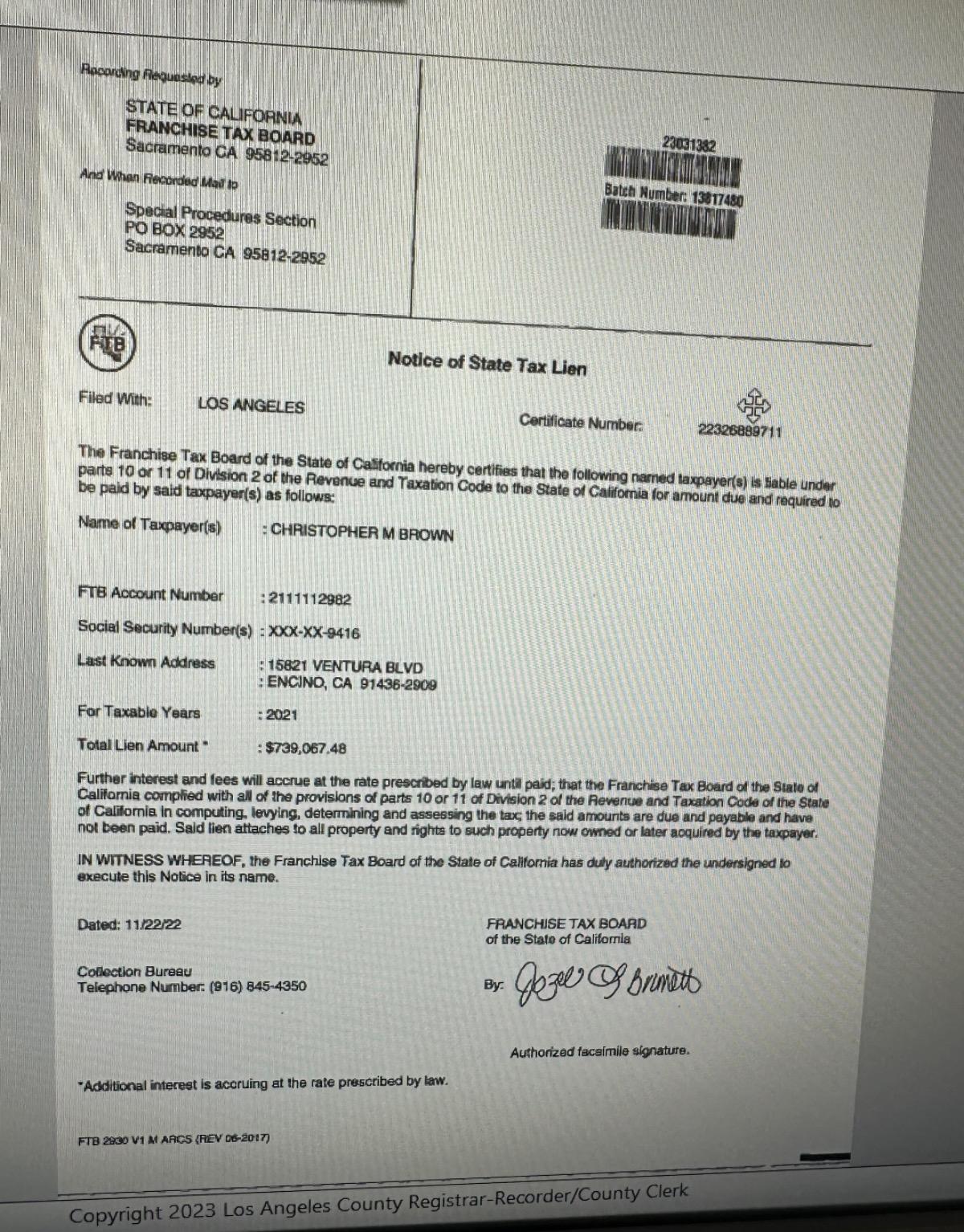 Article continues below advertisement
Brown posted a flyer on social media promising the yard sale would be "featuring significantly marked-down high-end items."
Hundreds descended to his property, with news trucks and helicopters hovering over the scene. A large number of buyers were greeted with large canvas canopies that showed up rows and rows of used clothing and memorabilia.
This is the latest in an string of legal issues for Chris Brown.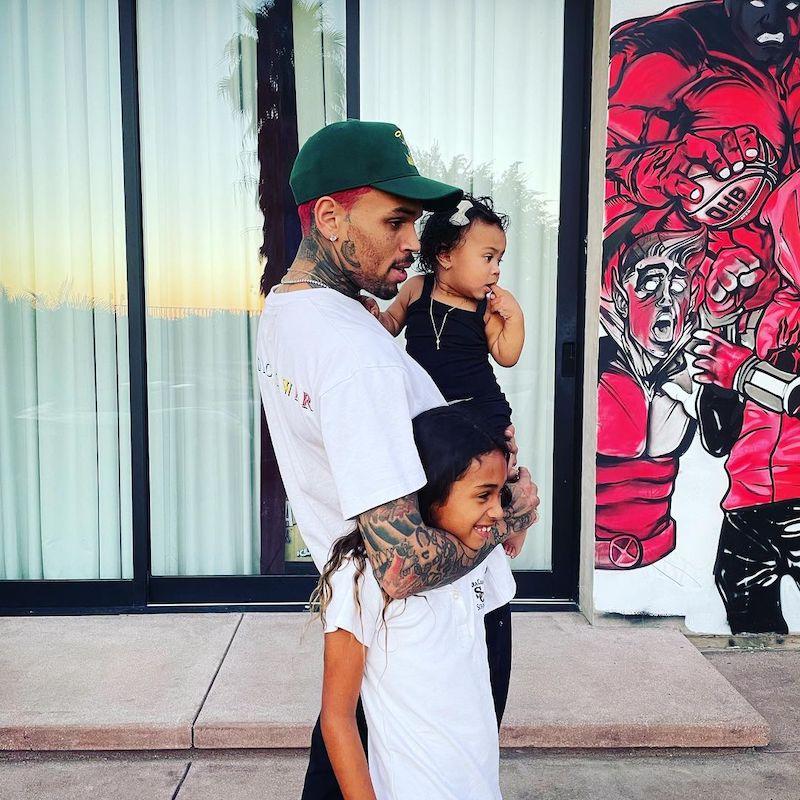 Chris has been plagued for a decade with a stream of highly publicized run-ins with law enforcement. In 2009, Chris was sentenced to five years probation after a domestic violence incident with his then-girlfriend Rihanna.
"I'm in shock, because, first of all, that's not who I am as a person, and that's not who I promise I want to be," Chris told Larry King at the time.
In 2013, Chris was arrested again for felony assault in Washington, D.C., after an altercation with a man asking to take a photo. The charge was reduced to a misdemeanor and he entered rehab shortly after. In 2016, Chris was falsely accused of threatening a woman with a gun in his home, which led to a "standoff" with police.
He was arrested again, but charges were later dropped and just last year, Chris was sued by a woman who accused him of raping her on a yacht in Miami. However, the lawsuit against Chris was also dropped in August 2022 due to a lack of prosecution.