Adam Sandler Fans Will Be Disappointed to Know He Isn't in 'The Wrong Missy'
Is Adam Sandler in 'The Wrong Missy'? Fans of the SNL alum turned comedian superstar want to know if he's going to be in the flick.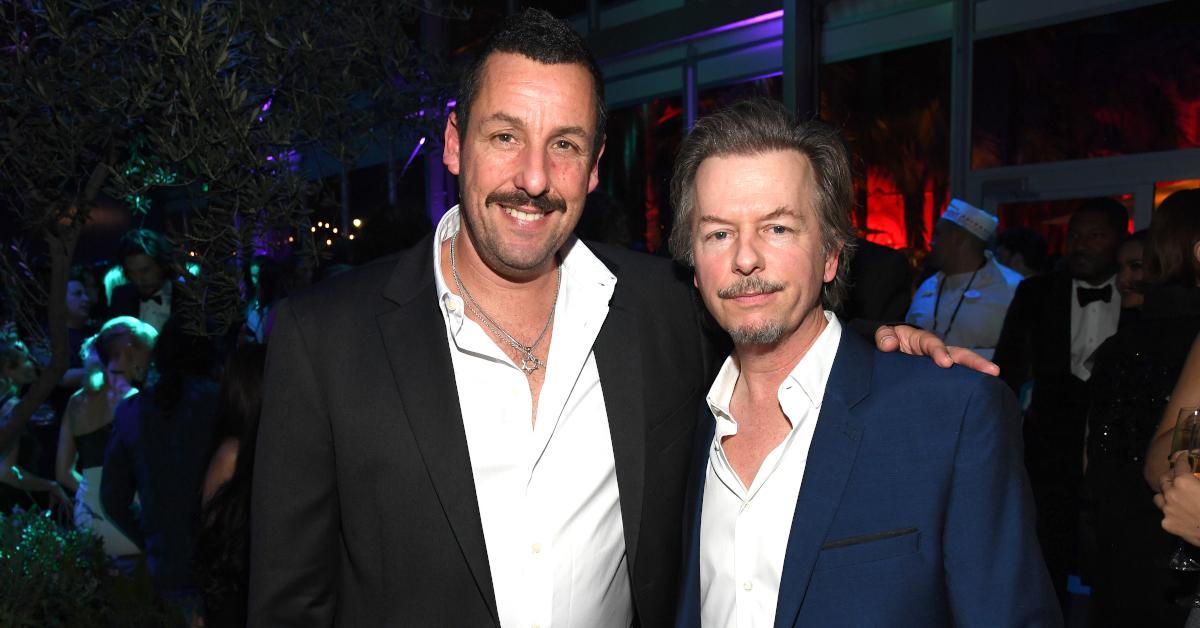 It's no secret that Adam Sandler (and his production company Happy Madison) has produced a slew of absolute stinkers that people love to hate, like the Grown Ups flicks, Jack and Jill, The Ridiculous 6, The Cobbler, etc.
So when Netflix announced that it had entered into a multi-picture deal with the comedian, a lot of folks rolled their eyes and said, "Oh boy, we're in for a bunch of Bucky Larsons, aren't we?"
Article continues below advertisement
But then something strange happened. Murder Mystery, one of the films in the deal that starred Sandler opposite Jennifer Aniston, ended up not only being a pretty good movie, but Netflix's most-streamed flick of 2019.
In fact, the streaming service extended Adam Sandler's deal, meaning he'll have provided 12 original movies for them by the time his current deal is done, which includes his production of The Wrong Missy. But is Adam Sandler in The Wrong Missy?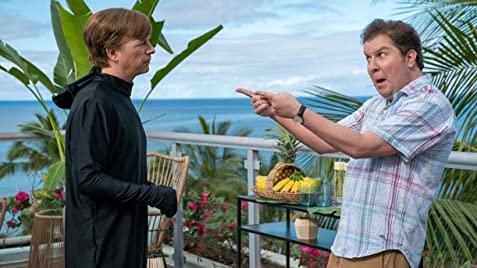 Article continues below advertisement
Is Adam Sandler in 'The Wrong Missy'?
The film stars David Spade as Tim Morris, a man who accidentally texts "the wrong Missy" to join him on a cruise. Trouble is, the "Missy" he texted was a psychotic blind date, played by the hilarious Lauren Lapkus, from his past and not the "Right Missy," who is the woman of his dreams (Molly Sims).
Geoff Pierson, Sarah Chalke, and Nick Swardson star in the film, and WWE's Roman Reigns even makes a cameo in the movie.
Rob Schneider also appears in the movie, something longtime Happy Madison fans will appreciate. But if you were hoping to see Adam Sandler in The Wrong Missy, then I've got some bad news for you — even though he had his hand in producing the film, he isn't featured in it. So no, you won't get to see him react to Rob shouting, "You can do it!" at some random point in the film.
Article continues below advertisement
Jared Sandler, Adam's nephew, however, is in the movie.
Playing the role of Stuart is comedian Jared Sandler, the nephew of the former SNL standout. He first appeared on camera in the Happy-Madison produced Pixels, which features video game enthusiasts being tasked with saving the world from an alien threat. Yes, and Kevin James plays the president of the United States of America.
Article continues below advertisement
And while Adam isn't in The Wrong Missy, that doesn't mean he'll be precluding himself from any upcoming Happy-Madison-for-Netflix films. He'll be playing the role of Hubie DuBois in Hubie Halloween and guess what? It's another murder mystery movie. Yes, seriously.
Article continues below advertisement
It stars Kevin James, Julia Bowen, Maya Rudolph, Ray Liotta, Steve Buscemi, Rob Schneider, Michael Chiklis, and Kenan Thomspon. Shaq is also going to come in for a cameo again, along with Tim Meadows and Colin Quinn.
The movie centers around a "good-natured but eccentric community volunteer" by the name of Hubie, who accidentally gets wrapped up in an actual murder case on Halloween night.
Hubie's a huge fan of his hometown: Salem, Mass., but still can't get no respect from its denizens who openly ridicule the man, children included.
What's cool about the film is that it was actually filmed in Massachusetts: Danvers, Salem, and Marblehead house the majority of Hubie Halloween's locations, so Massholes might recognize some familiar sights while checking the flick out.
Article continues below advertisement
The Wrong Missy is currently receiving "average" scores from critics. It debuted on Netflix on May 13.