Adam Sandler and Netflix Continue Their Powerhouse Partnership With New, Four-Film Deal
Adam Sandler and Netflix have a new deal. The actor/producer and streaming service have already collaborated on six films and are making four more.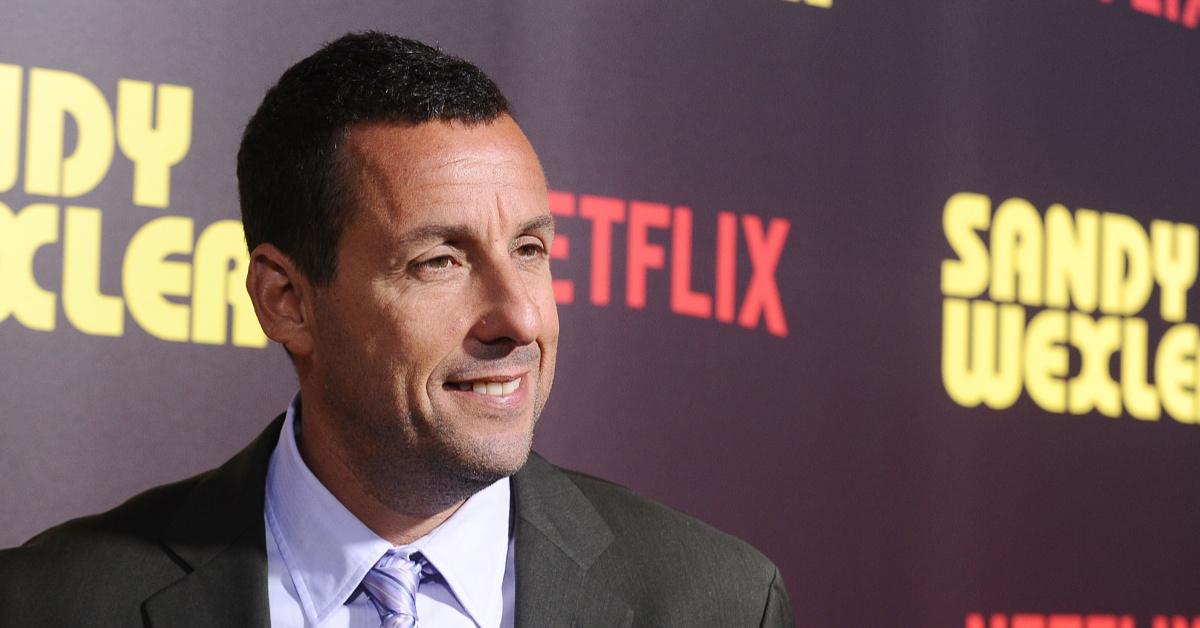 We've got bad news for people who hate Adam Sandler: He just signed a new deal with Netflix. The Uncut Gems star might just have to start wearing suits again, and for people who can't get enough Adam Sandler movies in their life, that's probably a good thing. Here's what we know about Adam Sandler's Netflix deal.
Article continues below advertisement
Adam Sandler's Netflix deal is for four new movies.
After the startling success of Murder Mystery in 2019, Netflix and Adam Sandler realized they had a good thing going, and they've decided to continue that good thing for four more films. Apparently, 83 million Netflix users watched Murder Mystery during its first four weeks on the streaming service. That's obviously not nothing.
Netflix's Chief Content Officer Ted Sarandos is clearly jazzed about the deal. He said, "Whether you know him as Sandman, the Water Boy, Billy Madison, Happy Gilmore, Nick Spitz or simply Adam, one thing is clear: Our members can't get enough of him. They love his stories and his humor, as we saw with Murder Mystery. So I could not be more excited to extend our partnership with Adam and the Happy Madison team and deliver more laughs around the world."
Article continues below advertisement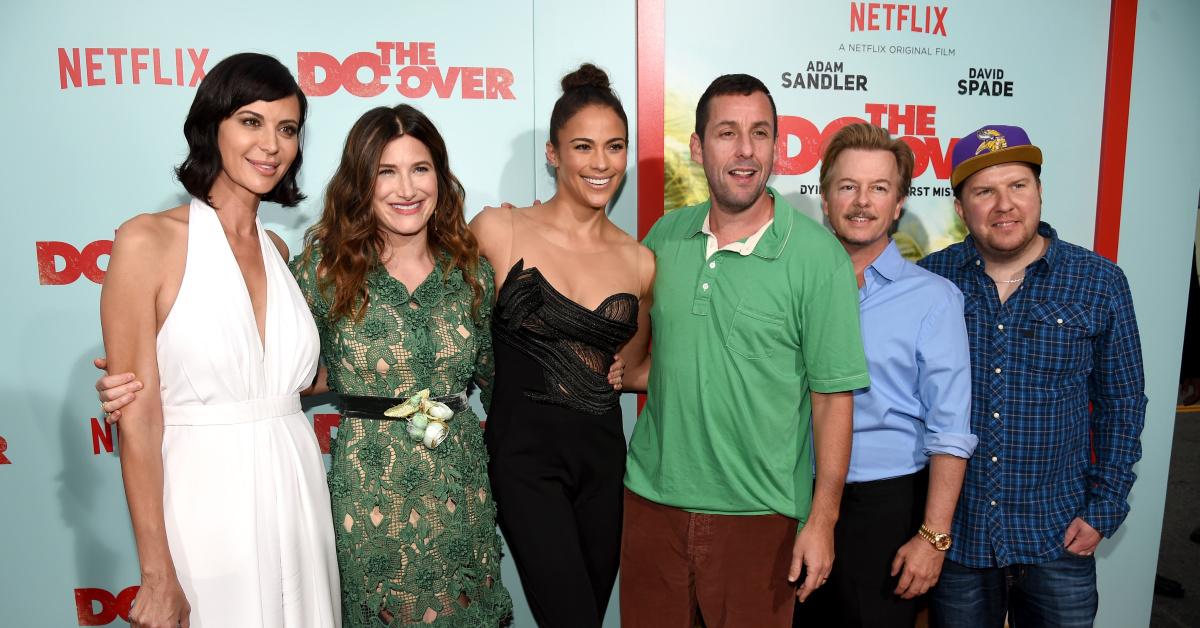 Adam Sandler's Netflix popularity isn't just a one-film fluke.
It seems that Netflix users have been consuming Adam Sandler-centric content at a rather alarming rate ever since 2015 when The Ridiculous 6 premiered on the streaming service. According to a press release from Netflix, members have spent more than two billion hours watching Adam Sandler films on the service since then. Yeah, that's a "b" for "billion."
Article continues below advertisement
Adam has made a total of six films with Netflix so far, including The Ridiculous 6, The Do-Over, Sandy Wexler, The Week Of, and Murder Mystery, and Adam's comedy special, 100% Fresh. His next Netflix flick will be Hubie Halloween, slated to come out later this year.
It's a family film (written by Adam Sandler and Tim Herlihy) about a man named Hubie Dubois who finds himself at the center of a murder mystery on Halloween night — looks like the Sandman has a thing for mysteries right now! Hubie Halloween stars Adam (obvs), Kevin James, Julie Bowen, Maya Rudolph, Ray Liotta, Steve Buscemi, Rob Schneider, Michael Chiklis, and Kenan Thompson.
Article continues below advertisement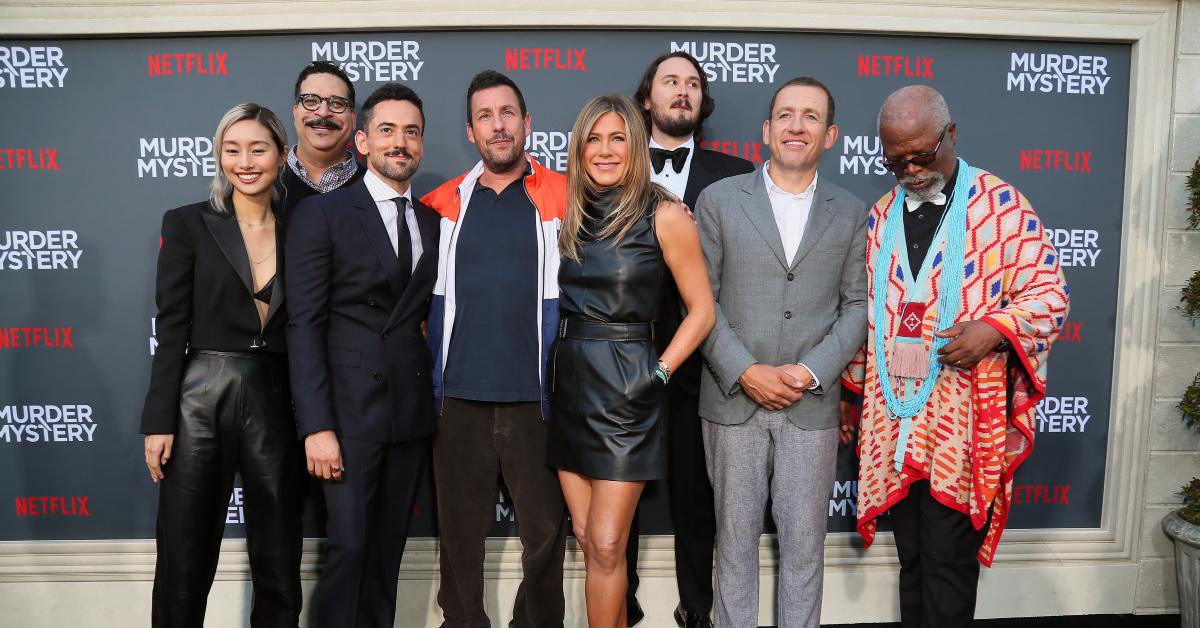 Adam also reportedly has an animated feature film in the works at Netflix — he's writing, producing, and starring in it!
Article continues below advertisement
This isn't Adam Sandler's first Netflix deal.
Adam originally signed a four-film deal with Netflix back in 2014, then re-upped that deal for another four films in 2017. And while Uncut Gems wasn't strictly a Netflix film, the streaming giant did co-finance the film. (As a result, Uncut Gems will be available to stream on Netflix beginning in May of this year.)
We may have some reason to be a little wary of Adam's new Netflix films, however. Back in December, he threatened to make a terrible movie on purpose if he didn't win an Oscar for Uncut Gems.
"If I don't get it, I'm going to f--king come back and do one again that is so bad on purpose just to make you all pay. That's how I get them," he said (somewhat jokingly) on The Howard Stern Show. And, well, Uncut Gems has exactly zero Oscar nominations. Let's just hope he doesn't hold himself to that.