Is Alan Cumming Married? He's Been With His Husband for Many Years
Is Alan Cumming married? The actor and activist has been married to his husband, Grant Shaffer, for several years. Read on for more info.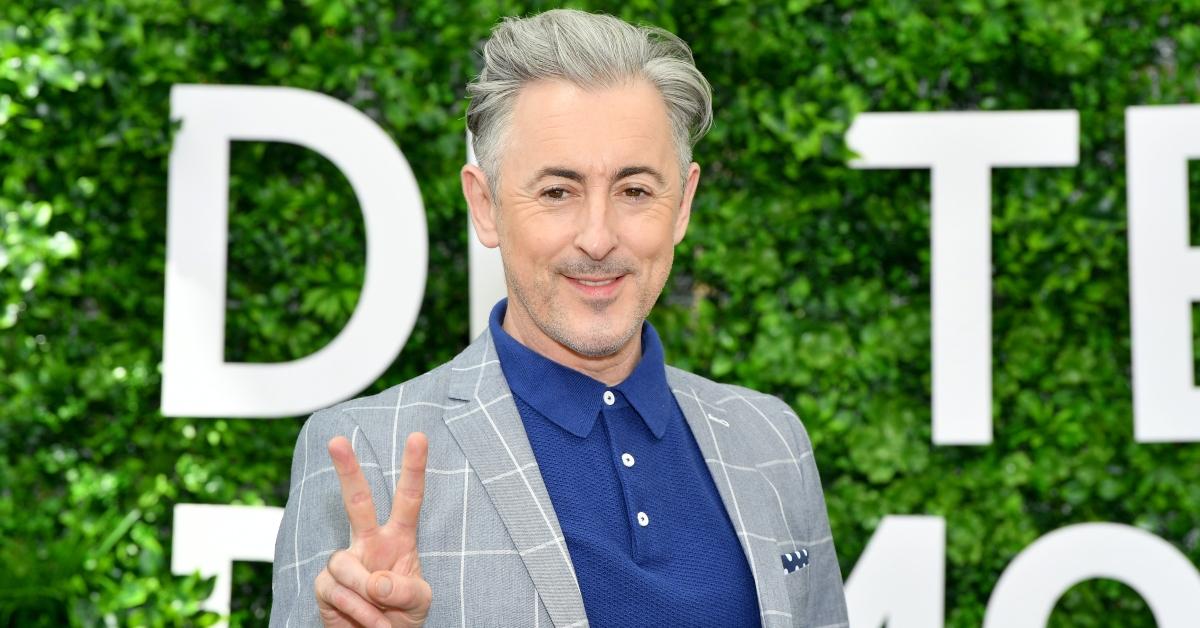 Actor, writer, and activist Alan Cumming has appeared in an array of television shows, films, and Broadway plays. His legacy is already marked by dozens of accolades and awards, including two Tony awards, an Olivier award, and an OBE.
Article continues below advertisement
In addition to his incredible career on the stage and screen, Alan is a passionate LGBTQ rights activist who has made contributions around the world to make people feel more comfortable being who they are.
Alan is also married to his husband, Grant Shaffer. Read on for more information about their relationship.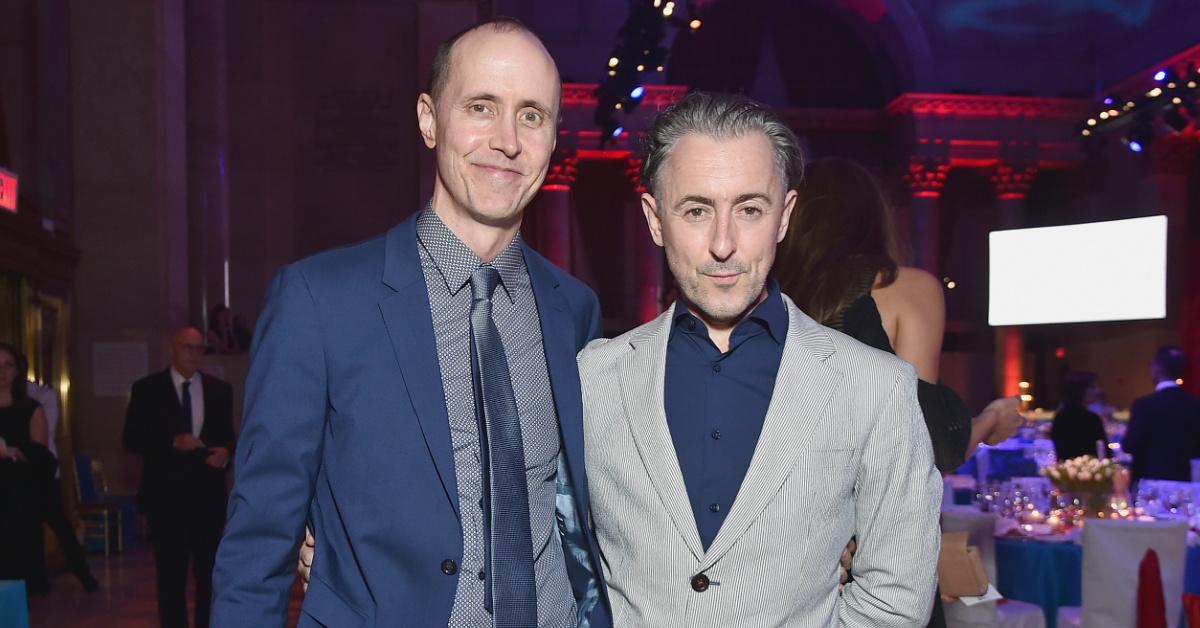 Article continues below advertisement
Alan Cumming is married and has tied the knot three times.
On Jan. 7, 2007, Alan married his longtime partner, graphic designer Grant Shaffer. The two dated for two years before getting hitched at the Old Royal Naval College in the town of Greenwich. Alan's spokesperson Bianca Bianconi released a statement from the actor (via People).
He shared, "Not only are we so happy to be able to celebrate our love for each other, but also to be able to do it in a country that properly recognizes the rights of same-sex couples. As residents of America, we would have loved to marry there, but we hope that soon the civil rights that we have been afforded in the U.K. will be available to all gay Americans, and we look forward to celebrating not only our marriage but the end of prejudice."
Article continues below advertisement
On the couple's five-year anniversary of their civil union in London, the couple got married again in New York City's Soho Grand Hotel.
In an interview with Closer Weekly, Alan discussed the amazing career he's had and his husband, Grant. When asked about how the couple met and what made him the one, Alan revealed, "We met through friends in New York. He's lovely, kind, and hilarious, but he's also the first person who hasn't wanted to change me. We respect each other, and we were a bit older when we met, so you know yourself more and are more respectful."
Article continues below advertisement
Before Alan married Grant, he was in a five-year marriage with actor Hilary Lyon from 1986 to 1994. The pair met while they both studied at the Royal Conservatoire of Scotland and wed not too long after graduation.
Prior to that, he was in a two-year relationship with actor Saffron Burrows, and a six-year relationship with theatre director Nick Philippou.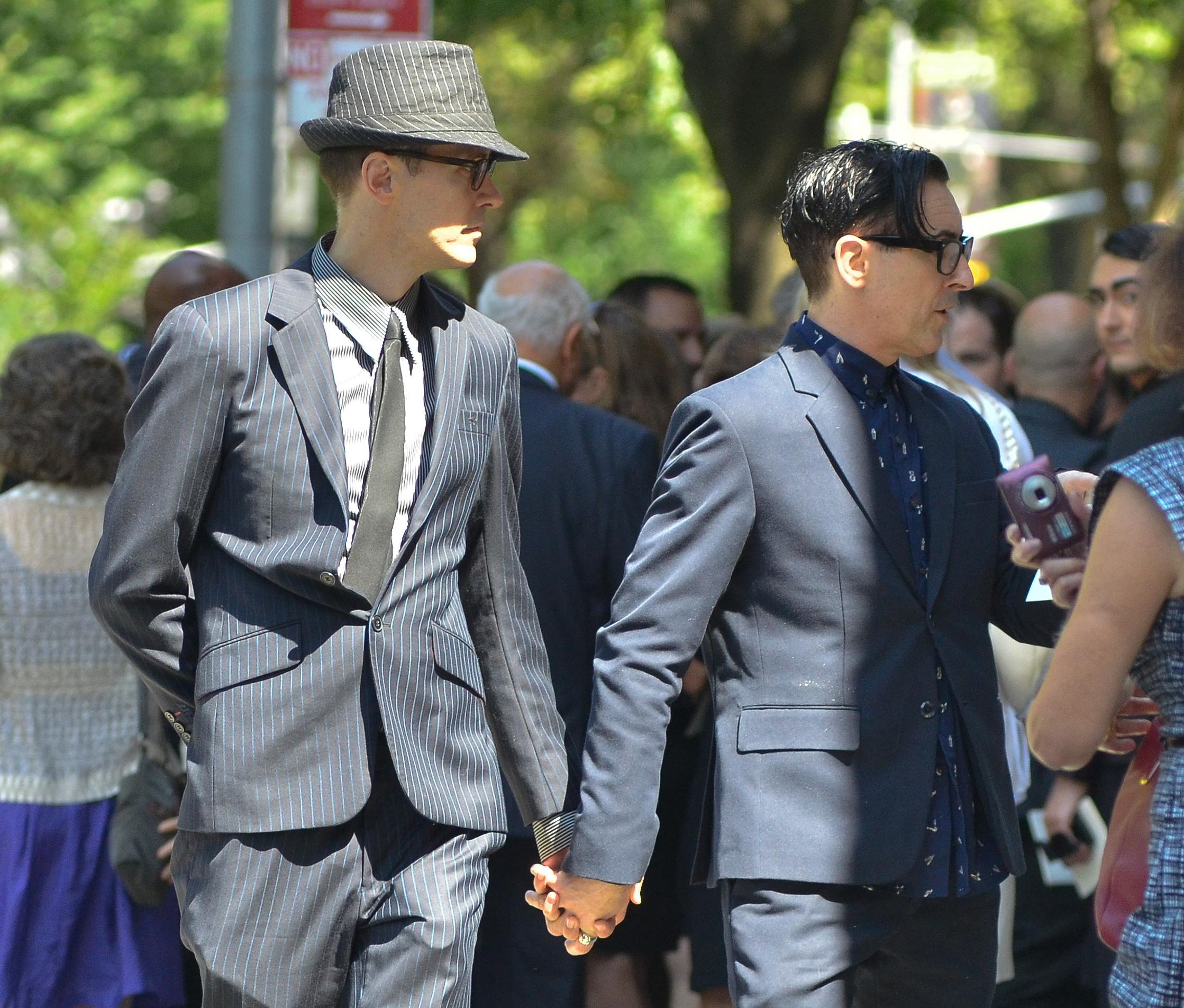 Grant is an illustrator and graphic designer who has worked for publications like The New Yorker and The New York Times. According to his website bio, he's also worked as a storyboard artist for movies and music videos, and he illustrates children's books. In fact, he illustrated his husband's children's book, The Adventures of Honey and Leon.
It seems like Alan and Grant truly have a wonderful relationship.