Alaskan Bush People is a popular reality TV series that follows the ever-so-popular Brown family, who live an unconventional life in the wilderness away from society (they claim they've been doing so for 30 years). But since the plotline and ways of life portrayed by the parents and their seven kids in every episode is a little bit weird for lack of a better word, it's inevitable that fans are wondering if the show is fake. So, is Alaskan Bush People scripted? Find out everything we know here!
Is 'Alaskan Bush People' scripted?
Although Alaskan Bush People markets itself as an unscripted reality show, the series has faced a lot of criticism over the years for being fake or scripted. I mean, can you blame them?
Billy Brown, the patriarch of the family, once denied the rumors that the show isn't legit, however. "What can you say to people like that?" he told Radar Online. "We call them 'bobs in the basement.' That's just what we call the people who sit behind the computers and don't have a life. I actually feel sorry for those people when they don't have anything else to do."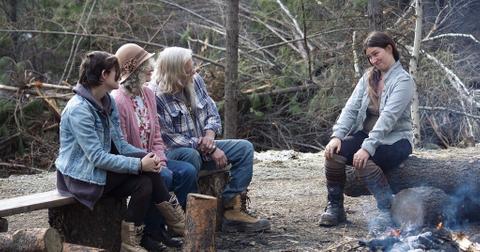 How long has 'Alaskan Bush People' been on TV?
Alaskan Bush People premiered its first season back in 2014 with over 80 episodes to date. The show is currently in its 11th season with brand new episodes airing on Wednesdays at 8 p.m. on Discovery Channel.