Meet Birdy and Rainy Brown, the Daughters From 'Alaskan Bush People'
There are a lot of members in the Brown family from 'Alaskan Bush People,' but fans want to get to know the two daughters, Birdy and Rainy Brown.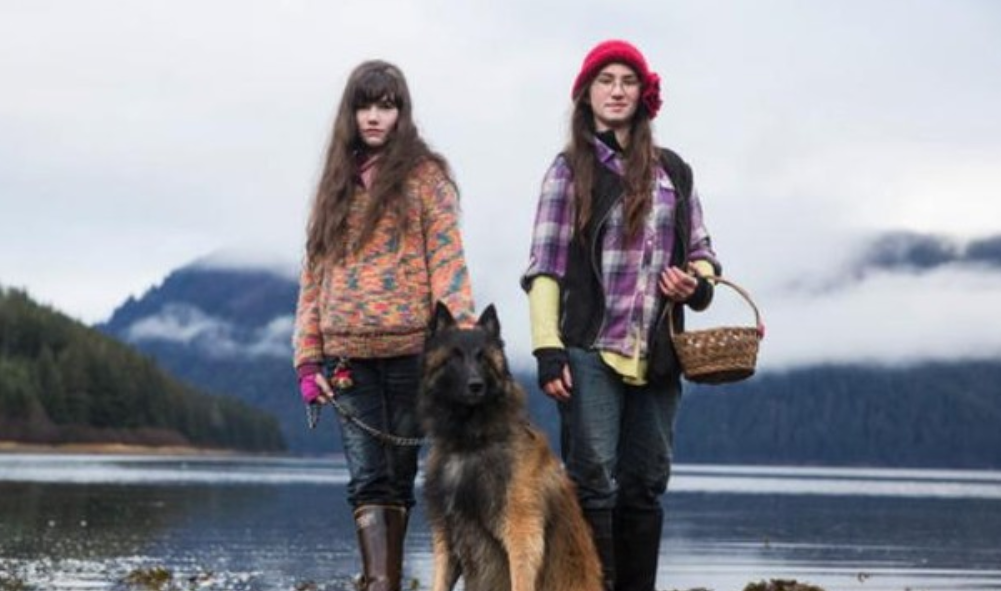 Alaskan Bush People has been on the Discovery Channel since 2014, and after five years, we're all still getting to know the family who lives in the wilderness in Alaska and later Washington (yes, it's as insane as it sounds!). The popular reality TV family consists of father Billy Brown, mom Ami Brown, and their five sons and two daughters. Nowadays, fans are curious to learn a little bit more about the couple's two girls, Birdy and Rainy. Scroll down for everything we know about the Alaskan Bush People's daughters!
Article continues below advertisement
Who are the 'Alaskan Bush People's daughters?
Billy and Ami have seven kids, five sons named Matt, Bam Bam, Bear, Gabe, and Noah, as well as two daughters named Birdy and Rainy.
Birdy and Rainy are the two youngest of the clan, Birdy was born on Nov. 18, 1994, and is 25 years old, while Rainy was born on Nov. 23, 2002, and is 17 years old.
Article continues below advertisement
You may also know Birdy as Snowbird, since her full name is Amora Jean Snowbird Brown. She has become most popular for her very crooked and not-so-cute teeth. But really, she's a fan-favorite.
For a 25-year-old, it's also pretty impressive how tough she is and how well she handles nature and being in the wilderness.
Birdy is currently not married and does not have any kids. But since she's been on the show for so long, it's been reported that her net worth is $100,000. You go, girl!
Her little sis, Rainy, is the youngest of the entire Brown clan. There has been a lot of questions behind her sexuality over the years because of her short hair, and she's also been very vocal about her mental health.
"I got very caught up in the daily stresses and struggles of life and had no time to just be me, and I'm not gonna lie, I lost sight of my values, who I was, and who I wanted to be," she once revealed. "I've spent the last week painting, cooking, cleaning, driving, hiking, eating, catching up with friends, and my favorite, spending time with the people I love. Standing here at the end of my week with a clear mind and a very full heart."
Article continues below advertisement
Like her sister, Rainy (get this, her full name is Merry Christmas Kathryn Raindrop Brown) is also currently single. It's also been rumored that once she turns 18, she plans to leave the house. So it turns out, it's allegedly because she and Birdy apparently have issues seeing eye-to-eye.
"Rain cannot wait to turn 18 so she can get out of the house," an insider told In Touch Weekly. "Although she and Birdy tolerate each other, they do not always see eye to eye on things and could not be any more different."
When Is 'Alaskan Bush People' on television?
To watch new episodes from Season 11 of the hit show Alaskan Bush People, tune in to Discovery Channel on Wednesdays at 8 p.m. EST.