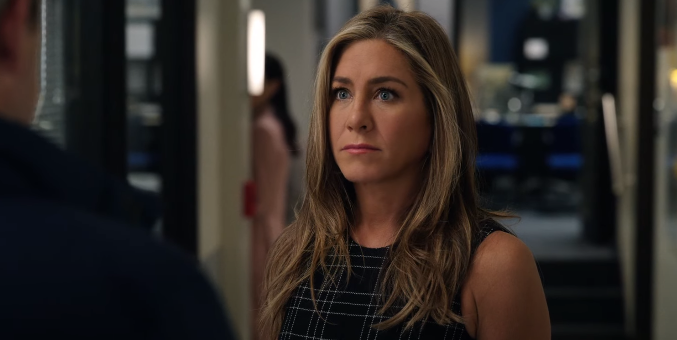 What Happens to Jennifer Aniston if Alex Quits 'The Morning Show'?
Apple TV Plus has had some real success with The Morning Show. The series has not only managed to get a super high-profile cast in Jennifer Aniston, Steve Carell, Reese Witherspoon, Mark Duplass, Julianna Margulies, Billy Crudup, and a ton of other top talent, but its narratives have been praised for highlighting just how savage the behind-the-scenes world of "feel good" TV production can be.
And the series isn't afraid to take some risks, like with (spoiler alert!) Mitch's character, which may be why so many fans are asking: Is Alex really quitting The Morning Show?
Article continues below advertisement
Is Alex quitting 'The Morning Show'?
Jennifer Aniston's performance as Alex Levy in the Apple TV Plus drama has been getting serious praise from all over the web, and it's no doubt that both her and Steve's name recognition helped to bring in viewers. Oh yeah, and having Oscar winner Reese Witherspoon didn't hurt either.
But series showrunners pulled a big move in having Mitch (Steve's character) essentially kill himself off of the show, which shocked fans even though there were premonitions that the character wasn't exactly headed in a healthy, livable direction.
The question now is what will become of one of the series' biggest stars?
Article continues below advertisement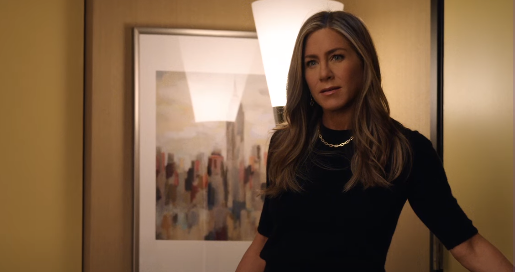 Alex was canceled on 'The Morning Show.'
After footage surfaced of Alex praising Mitch during a memorial service that was made in his honor after the car accident that took his life, the Twitter tide turned on Alex and she became persona non grata in the world of daytime television.
Article continues below advertisement
The way the show's narrative is going, it certainly seems like Alex might be forced to quit the show for good, but what does that mean for her and her career in television? Will she continue to have hosting duties? Will Jennifer Aniston stay on for the show? Or will the showrunners take advantage of a golden juxtaposition opportunity here?
Article continues below advertisement
There's a few directions that the show can go. The first is that Alex's "cancelation" is just a temporary one. She'll lay low and come back on the series.
Or, she can take a job at a rival network after all of the hullabaloo dies down and then she'll be beefing with whoever the anchors are on TMS.
While those are certainly viable options, there are a few scenarios that could see Alex back at the desk — and one of those could be sympathy over the fact that she contracted COVID-19.
She could totally pull a Chris Cuomo: milk the fact that she got the virus and highlight her struggle with it, even against the onslaught of folks on social media who would probably say that she totally "deserved" COVID for speaking politely about the death of a former work colleague.
Article continues below advertisement
Or, she could end up like Mitch and the showrunners could utilize a golden opportunity to highlight any potential differences in the "cancelation totem pole," so to speak.
It's not like the level of her behavior was tantamount to what Mitch did, so should be ostracized in the same way as her former co-desk anchor?
Article continues below advertisement
The ire that Mitch sustained following the airing of all his dirty laundry effectively caused him to take his own life. The series can place Alex in a similar predicament and show an entirely different reaction to the phenomenon. Instead of allowing her proverbial car to veer of the cliff, Alex could, metaphorically speaking, take hold of the wheel.
Where she'll be steering the vehicle, however, is anyone's guess. But we'll just have to tune into Apple TV Plus to see what happens at the end of Season 2.