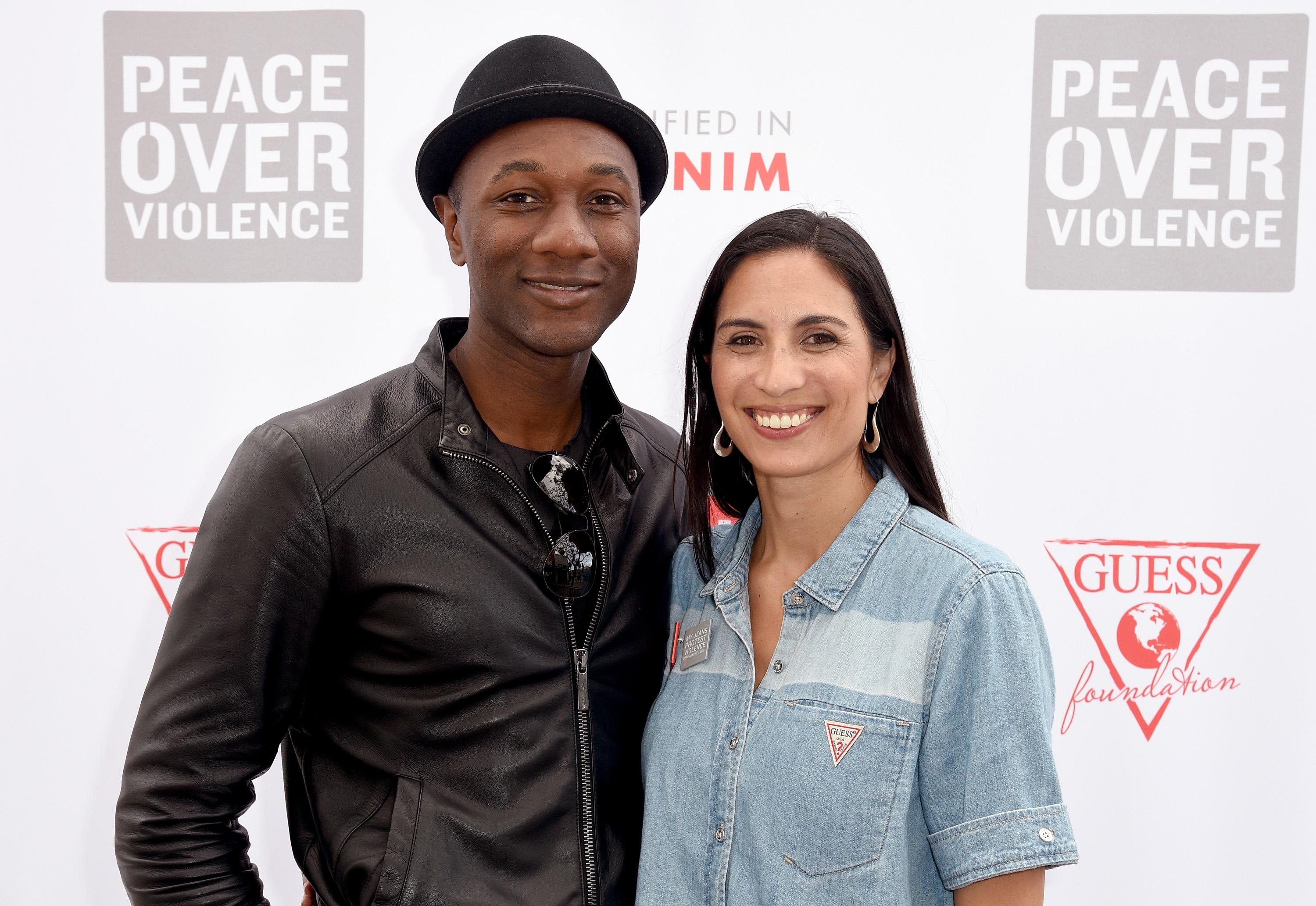 Aloe Blacc and His Wife Are Both Musicians but Always Put Family First
Singer-songwriter Aloe Blacc has been named one of the best artists of our time. He is best known for his singles "I Need a Dollar", "The Man", which topped the charts in the UK. He is probably most known, however, for writing and performing vocals on Avicii's "Wake Me Up", which topped the charts in 22 countries, including the United States.
Article continues below advertisement
While music remains a passion of Aloe's, there is no denying that his family takes precedence. Aloe Blacc married his wife, Maya Jupiter, in 2010 and since then, the two have been a musical force for their family and for the industry.
Aloe Blacc's wife is also a musician.
Aloe Blacc married Maya Jupiter, a Mexican-born Australian musician, in 2010. Maya, whose real name is Melissha Martinez, is a rapper, songwriter, MC and radio personality. She released her debut album, Today, in 2003. She was also a member of the hip-hop group, Foreign Heights, which released a self-titled album in 2007.
Article continues below advertisement
The trio was nominated for 'Best Urban Release' for "Get Yours (Remix)" at the ARIA Music Awards in 2007. When she wasn't working on her music, Maya hosted the national radio station, Triple J's weekly Hip-Hop Show from 2004 to 2008. She then went on to pursue her solo career in Los Angeles where she released her second album, Maya Jupiter, in December 2010.
The couple met when Maya was working on her radio show and Aloe was a guest. "Maya and I met while I was at a music conference in Melbourne, Australia. Maya was hosting a national radio and television show and interviewed me," he told People. "This was before I had any major success, so I was lucky to get an interview. We kept in touch and when she came to the U.S. in 2007 for the Grammys, I got lucky with another interview."
Article continues below advertisement
"At the time, it was Valentine's week, so I decided to ask her out. I took her to a concert at the House of Blues and that's what started the beginning of our dating relationship," he continued.
Aloe wrote the song "I Do" to honor Maya.
When Aloe Blacc and Maya were headed for their 10th wedding anniversary, Aloe decided it was time to write her a love song. "The song 'I Do' I wrote and dedicated to my wife," he told Entertainer Magazine about the song.
Article continues below advertisement
"I decided the 10th anniversary was a great moment to dedicate a song to her. The music video is film footage from our wedding ceremony. The song is from the universal standpoint of the process of finding love," he continued.
Article continues below advertisement
When it comes to Maya and Aloe's love story. Aloe finds it remarkable that two very different people on opposite sides of the world connected and found each other. "We are from two different continents and were an ocean apart," he said.
Article continues below advertisement
"We realized that love is something that ultimately chooses you, rather than you choosing it. The odds of us finding each other was amazing. She was raised in Sydney and born in Mexico only two weeks apart from me. Potentially, we could have met on the same soil in the same coast, but her parents moved to Australia and she was raised there," he continued.
The couple have two children together — a girl and a boy.
Maya admitted that before she met Aloe, she had an entire list of things she wanted to do before settling down and having children. All that went out the window when she met Aloe. The couple have two children together — a seven-year-old girl and a four-year-old boy.
Article continues below advertisement
"There was so much I wanted to do before having children, but when I met Aloe, I knew that he was going to be the father of my kids. We both come from big families, and so far we've managed two," she told People.