Briana and Vincent Are Still a True 'Married at First Sight' Success Story
Are 'Married at First Sight's Briana and Vincent still together? They're still fan favorites and they're the only success story from their season.
If you had told Married at First Sight fans at the start of Season 12 that Vincent and Briana would be the one couple to make it out of the season unscathed, they would have been surprised. The pair had some hiccups that sometimes made it seem like they might not work out in the end. So, are Briana and Vincent still together after MAFS?
Article continues below advertisement
Of the five couples from Season 12, only three mutually opted to stay together on Decision Day. And after the show ended, just one couple remained married. That couple was Briana and Vincent. But now, two years after the season aired, where does the golden couple of Season 12 stand? A lot can happen in two years.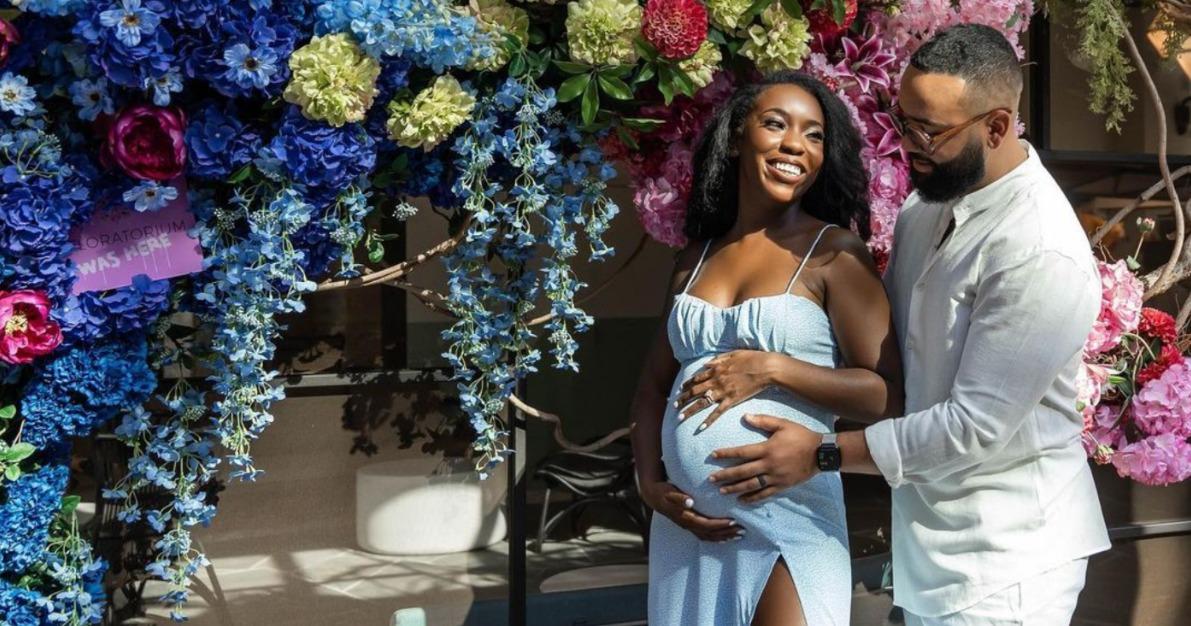 Article continues below advertisement
Are Briana and Vincent from 'Married at First Sight' still together?
True love does exist in the realm of reality TV. At least, sometimes. Briana and Vincent left Season 12 of MAFS together and ready to take on their future. And now, in 2023, the couple is still going strong. In fact, they just welcomed their first child, a baby girl, together. You can't get more successful than that when it comes to being a MAFS couple.
On Jan. 18, Briana shared an Instagram post announcing their daughter's arrival from Jan. 3 and wrote, "Our little lucky charm is finally here."
Prior to the arrival of their little girl, the couple shared their gender reveal on social media and allowed their fans to keep up with Briana's pregnancy progress every step of the way.
Article continues below advertisement
Briana and Vincent join other 'MAFS' parents in the franchise.
Fans who have followed Briana and Vincent since their season of MAFS are excited to see the couple still going strong and even starting a family together. But they aren't the only couple from the franchise to take such a big step and remain together well after filming.
Doug Hehner and Jamie Otis from all the way back in the first season are still together with two kids now.
Article continues below advertisement
Season 5's Ashley Petta and Anthony D'Amico also had a baby together and they were even featured in the short-lived spinoff Married at First Sight: Happily Ever After? Jephte Pierre and Shawniece Jackson had a daughter together after they met and got married in Season 6 and there are a handful of other successful couples from the franchise who followed suit.
Article continues below advertisement
What are Briana and Vincent from 'MAFS' doing now?
While it isn't a requirement to have children after you get married on MAFS, most of the couples do go into the experiment with the idea of starting a family on their mind. And for Briana and Vincent, it was no different. But outside of starting a family, they've kept busy in other ways too.
They started a YouTube channel together, on which they share updates on their life and travel videos. And, although Vincent was a car broker when he was on MAFS, he's now in real estate.
Plenty has changed for them since MAFS, but the one thing that's remained constant is their marriage and they really are proof that the MAFS experiment can work.
Watch Married at First Sight on Wednesdays at 8 p.m. EST on Lifetime.