Where Is 'Married at First Sight' Filmed? These Cities Are Worth Visiting
It's true that 'Married at First Sight' might be one of the cringiest shows to ever exist, but the filming locations aren't the problem. Here's where it's filmed.
Spoiler alert: This post contains spoilers for previous seasons (1–15) of Married at First Sight.
For some people, the idea of waiting around to find a soulmate seems unbearable and impatience makes it hard to hold out. On the flip side, the idea of a long engagement sounds stressful and annoying. These are the type of people who would be perfect as cast members on Married at First Sight, a reality TV show that's been airing since 2014.
Article continues below advertisement
The Lifetime hit has become one of the most cringeworthy yet addictive shows to binge-watch ever since it first premiered. The premise of the show? Two perfect strangers meet each other for the first time as they walk down the aisle — on their wedding day! It sounds crazy, but it's real and it's quite interesting.
Here's where the show is filmed.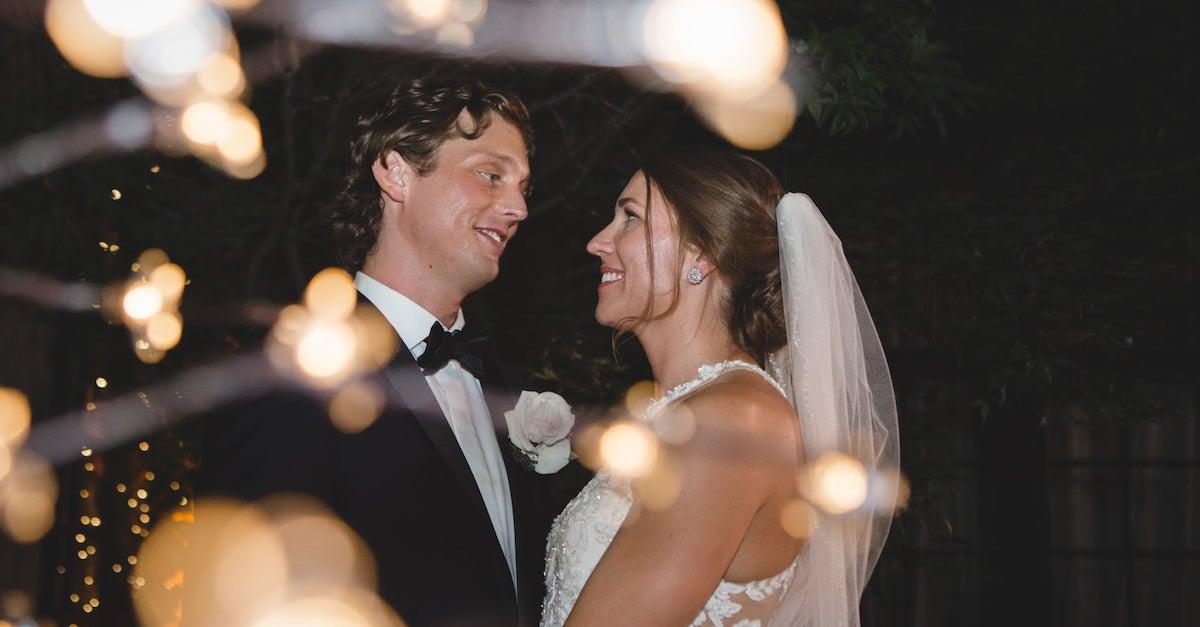 Article continues below advertisement
'Married at First Sight' films in cities across the U.S.
With Season 16 underway featuring all-new couples in Nashville, it's time to take a look back at prior filming locations for the show. (Spoilers for previous seasons ahead!)
The filming location for the first season of Married at First Sight was New York City. In that season, we were introduced to a nurse named Jamie Otis who tied the knot with a software salesman named Doug Hehner. Fortunately, these two are still married to this day!
While the second season of the show followed the pattern of the first season by also taking place in New York City, most of the seasons after that have been filmed in other cities.
The third season took place in Atlanta and premiered in 2015. As sad as it is to say, all three of the couples to come from this city have ended up divorced.
Season 4 of the show was filmed in South Florida with all three of the couples also ending in divorce.
Article continues below advertisement
Season 5 was filmed in Chicago and it turns out at least one of the couples on the show was able to remain lucky in love. Ashley Petta, the manager of a family-owned bar, is still married to Anthony D'Amico, a sales account executive. These days, they share two adorable kids together!
Article continues below advertisement
Article continues below advertisement
As for Season 8, showrunners filmed in Philadelphia. Two couples, AJ Vollmoeller and Stephanie Sersen and Keith Dewar and Kristine Killingsworth, remain solid, as of writing.
Then, we have Season 9 which was filmed in Charlotte, N.C. Couples Elizabeth Bice and Jamie Thompson and Deonna McNeill and Gregory Okotie are still married.
Article continues below advertisement
Season 10 of the show took place in Washington, D.C., with only one out of five couples remaining married today — we're talking about Jessica Studer and Austin Hurd. #RelationshipGoals.
Season 11 of Married at First Sight featured couples from New Orleans with Amani and Woody Randall and Karen and Miles Williams remaining coupled up.
Next up, we have Season 12 which was filmed in Atlanta, following in the footsteps of Season 3. The only couple to remain married are Briana Myles and Vincent Morales.
Article continues below advertisement
Season 13 featured couples from Houston. Jose San Miguel Jr. and Rachel Gordillo, who were the only couple to stay together after decision day, are no longer together.
As for Season 14, viewers were able to see couples from Boston take a chance at love. Katina Goode and Olajuwon Dickerson announced their split in late 2022.
Article continues below advertisement
Season 15 took viewers into he dating lives of singles from San Diego. The fan-favorite couple Lindy Elloway and Miguel Santiago are still together to this day. No other couples were able to maintain their relationships.
Of course, we have Season 16 that's kicking off in January 2023. Showrunners have decided to film the season in Nashville. Only time will tell how many couples will remain hitched for the long haul!
Season 17 of 'MAFS' is set to film near a popular ski-resort town.
Last but certainly not least, we have Season 17, where showrunners are taking the franchise to Denver! In fact, folks who are interested in shooting their shot at love should head to MAFS casting website to apply.
Catch new episodes of Married at First Sight Wednesdays at 8 p.m. EST on Lifetime.