Mackinley and Domynique From 'MAFS' Share the Challenges of Finding a Spouse on the Show (EXCLUSIVE)
Mackinley and Domynique of 'Married at First Sight' are a couple in Season 16, but are they still together? They opened up about the experiment.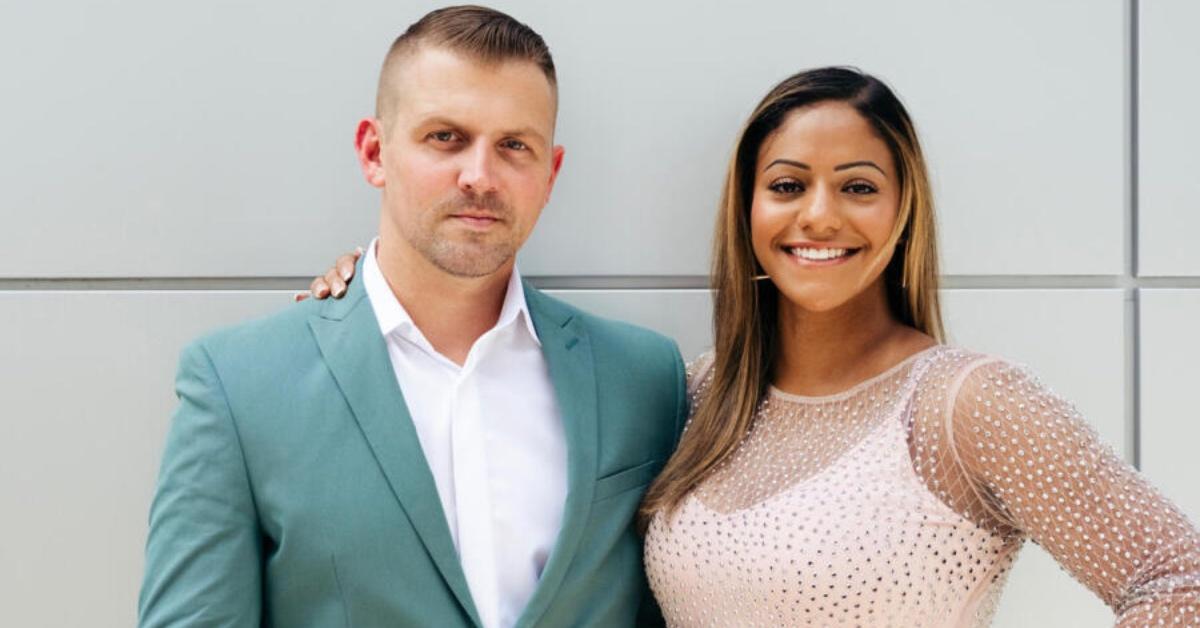 Season 16 of Married at First Sight is underway, and already, these couples are facing an uphill battle.
For the uninitiated, MAFS follows a group of strangers who are paired up by relationship experts; the couples first meet each other at the altar, tie the knot, go on a honeymoon, and move in together. At the end of the season, each couple will have to decide whether they want to stay together — or get a divorce.
Article continues below advertisement
Fans are already concerned about the status of a few relationships on the show. One of those relationships is between Mackinley (Mack) and Domynique. Are Mack and Domynique still together?
Distractify spoke exclusively with the couple about the experiment and the challenges they faced both individually and as newlyweds.
Article continues below advertisement
Are Mack and Domynique from 'Married at First Sight' still together?
On paper, Mack and Domynique's interests are perfectly aligned. According to his Lifetime bio, Mack is "ready to settle down and looking to start a family. He has always put his career first, but he is now looking to build a life with his forever partner."
Similarly, Dominique's profile revealed she "is confident she is ready for marriage. When she does date, it is with the intention of settling down and finding something meaningful."
In the previews for upcoming episodes, Mack has already been shown to have a wandering eye. In one clip, after couple Clint and Gina get into a fight over Gina's appearance, Mack can be heard saying that Gina is "sexy" and Clint is "crazy" for his body-shaming commentary.
In another clip, Domynique calls Mack "petty," to which he fires back, "I can promise you, you're not perfect. You do have things to work on, and you should consider that."
Article continues below advertisement
When we spoke to Mack about where he and Domynique stand today, he couldn't be too forthcoming since Season 16 is really just getting started. But he did share that "there's so much to see" when it comes to his and Domynique's storyline this season.
Article continues below advertisement
He also admitted to considering that the experiment might be "a giant mistake" at times, but he continued through the process. And as far as the application process goes, although Mack found it to be "time-consuming," he also had fun with the extended questionaires.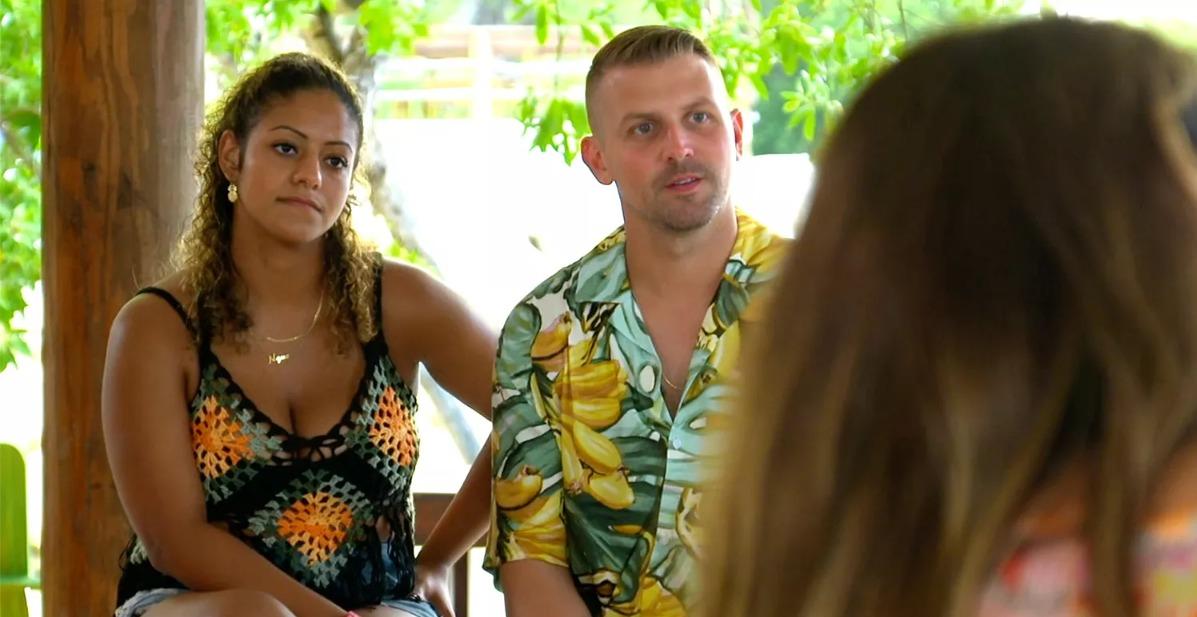 Article continues below advertisement
Domynique hinted at good things to come for the couple this season. She shared that the honeymoon destination "was the perfect destination to spark romance and chemistry with the husband [she] just met."
She also shared that dating in Nashville was "terrible" for her, so who knows — if Mack proves to be the right guy for her, they could be endgame, come Decision Day.
Domynique recently revealed that her mother signed her up for 'MAFS.'
On the show, Domynique revealed that her mother signed her up for MAFS after disapproving of her previous relationships.
"I am here initially because my mom did sign me up for this, but ultimately, I did make the decision that this is something that I wanted to go through with," she told viewers.
Domynique revealed to us that she has always dated with "intentions of obtaining a happy and healthy long-term relationship that could someday turn into marriage." Hopefully her days of dating, period, are behind her.
Watch Married at First Sight on Wednesdays at 8 p.m. EST on Lifetime.