Married At First Sight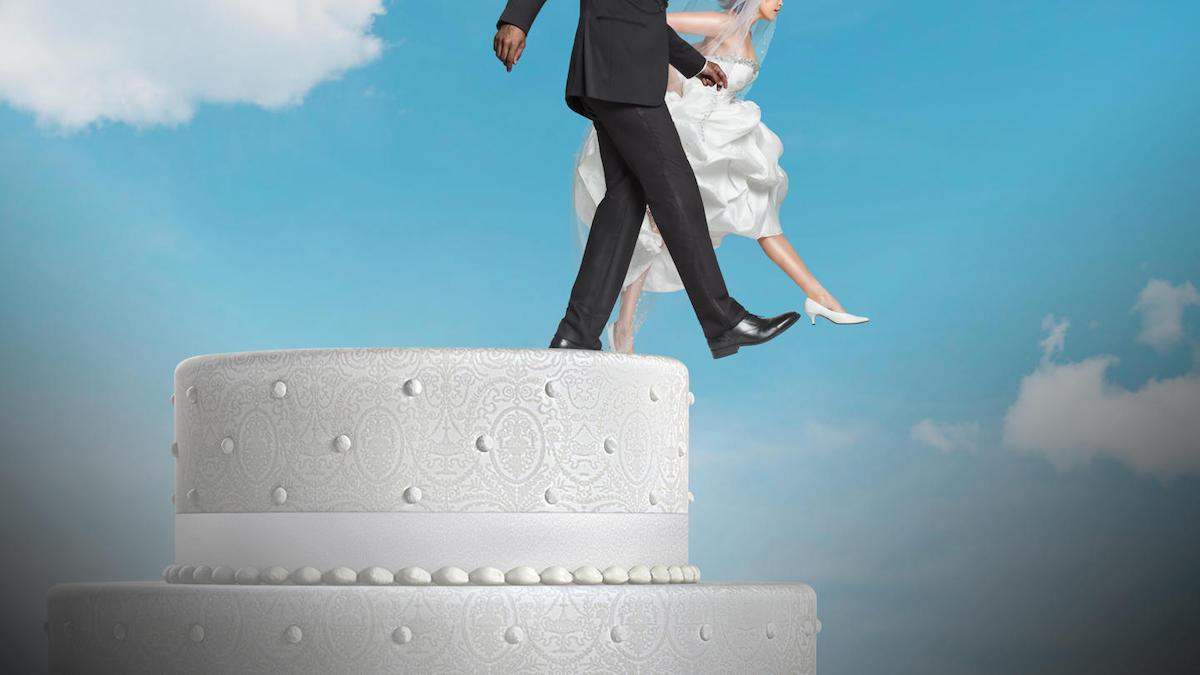 The premise of Married at First Sight is simple: get matched to a complete stranger by a group of relationship experts and meet your future spouse on your wedding day.
Since Married at First Sight premiered in 2014 — the Lifetime series is a remake of a Danish reality show of the same name — the notion of watching strangers get married has captivated audiences and launched a couple of spinoffs. And surprisingly, MAFS has a pretty impressive success rate. Who would have thought?
So, how does Married at First Sight work?
The show features three to four couples who are matched up based on "scientific matchmaking" and they agree to get married when they meet — at the altar. After their wedding, the couple then spends a night together before flying out for their honeymoon. After the honeymoon, the couples must then live together as husband and wife for eight weeks when they must then chose whether they want to stay together or break up.
As of April 2019, the social experiment has an overall 24 percent success rate.
Married at First Sight cast:
While the couples change season after season, the panel of experts tasked with "arranging" the marriages has stayed pretty consistent.
Dr. Joseph Cilona (Season 1-3) — The clinical psychologist is also a personal coach and psychology expert and some of his specialties include "Breaking long-held relationship patterns and negative habits" and "Finding and keeping a love relationship."
Dr. Logan Levkoff (Season 1-3) — A sexologist has also appeared on TV shows including The Today Show and The Rachael Ray Show, and has hosted CafeMom's show, Mom Ed: In the Bedroom and Shape Magazine's video series, "The Sexpert."
Dr. Pepper Schwartz (Season 1- ) — The sociologist has been on the reality series since the very beginning, Dr. Pepper received her PhD in sociology from Yale and has authored 25 books on the subjects of love, sexuality, and commitment.
Greg Epstein (Season 1-3) — Proving that religion is a very important part of the MAFS process is the humanist chaplain, who currently works at Harvard University.
Calvin Roberson (Season 4- ) — The pastor and marriage counselor works closely with his wife when he is not on the reality series, operating the successful marriage coaching organization, Married and Naked.
Rachel DeAlto (Season 4) —The relationship expert was only on MAFS for one season, which makes sense since all three couples on Season 4 filed for divorce.
Dr. Viviana Coles (Season 9) — The couples therapist replaced Dr. Jessica Griffin, a psychologist, who found love with a former MAFS contestant.
Is Married at First Sight real?
While there are skeptics of the process (and those who believe the entire show is scripted), many contestants have reassured viewers that Married at First Sight is very real.
"It was 100 per cent real. It was very straight lace. Everything had a process, everything was being done, but as soon as you were married, you were left to your own devices as a married couple for a few weeks." Clark, who appeared on the UK version, explained. "I felt like there should be more to it. I felt like there should be more actions around helping develop the relationship – there was no support [from production] in helping to develop the relationship."
Which Married at First Sight couples are still together?
The process worked for a handful of couples, who are still together:
Jamie Otis and Doug Hehner (Season 1)
Anthony D'Amico and Ashley Petta (Season 5)
Jepthe Pierre and Shawniece Jackson (Season 6)
Danielle Bergman and Bobby Dodd (Season 7)
Stephanie Sersen and AJ Vollmoeller (Season 8)
Kristin Killingsworth and Keith Dewar (Season 8)
There are also a few former contestants who found love since appearing on the show.
Married at First Sight spinoffs:
Following the success of MAFS, the series has debuted handful of spinoffs, including Married at First Sight: The First Year, Married at First Sight: Second Chances, and Married at First Sight: Honeymoon Island. Season 1 couple Jamie Otis and Doug Hehner also got their own series, plus international versions MAFS haven premiered in Australia, the UK, New Zealand, and more countries.
Latest Married At First Sight News and Updates