The Success Rate of 'Married at First Sight' Is Shockingly Higher Than You'd Think
We looked into the success rate of 'Married at First Sight' and managed to find more than a few couples who are still going strong today.
Between The Bachelor, Are You the One?, and Ex on the Beach, as well as countless others out there, it can be hard to keep track of all the dating shows on reality TV nowadays. But as far as we're concerned, the only one you absolutely cannot miss is Married at First Sight, which recently began airing its eighth season.
Article continues below advertisement
The premise is simple: after being set up by relationship "experts," a couple meets for the first time at the altar where they're about to commit to a lifetime of love. Except things go south more often than not, since they frequently can't seem to jell (surprise!) with a person they've never met.
But for a show that essentially sets couples up for divorce, the marriage success rates are surprisingly high. In fact, it's kind of impressive that almost 23 percent of the featured pairs in the past seven seasons have managed to make their relationships work.
Read on to learn about the Married at First Sight pairs who are still happily enamored, and those who've even made babies together thanks to Lifetime's hit show.
Article continues below advertisement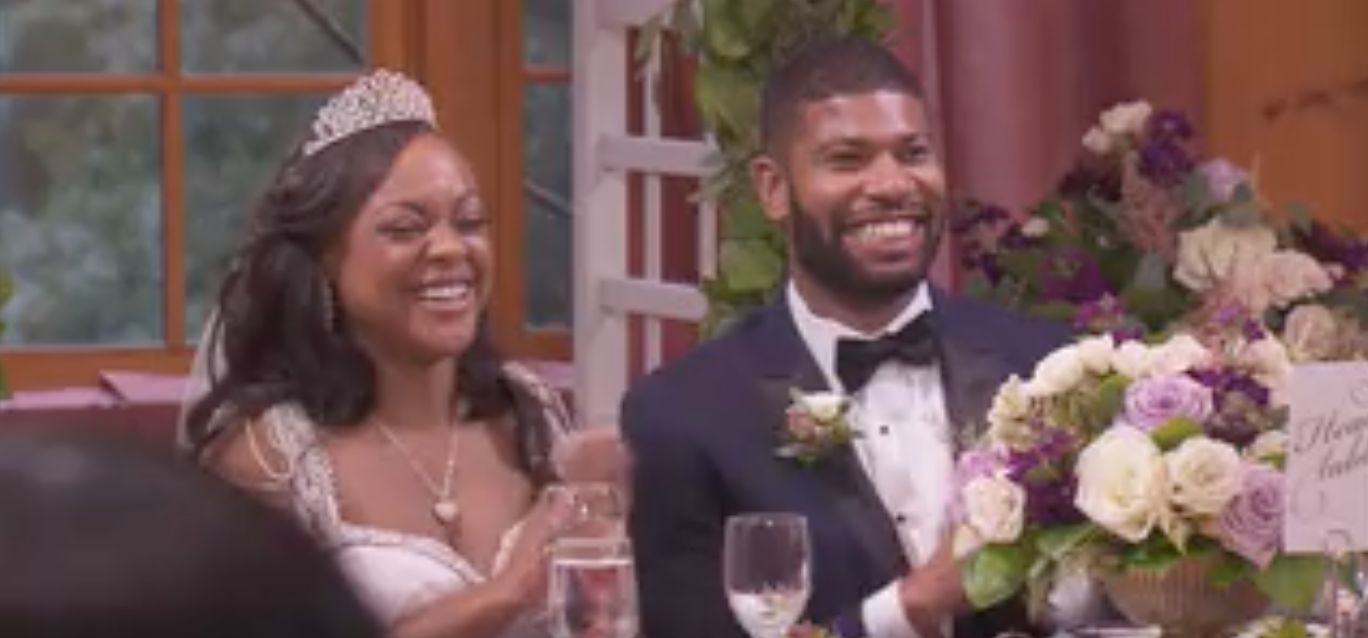 These MAFS Couples Are Still Together
Granted, the list of Married at First Sight couples who've divorced is admittedly longer than the list of those who've stayed together, but these matches were able to make it work and are still together today. Funnily enough, Seasons 2, 3, and 4 saw all of their couples rush to get a quick divorce.
Jamie Otis & Doug Hehner (Season 1)
Article continues below advertisement
Having previously appeared as a contender on The Bachelor, Jamie was no stranger to reality TV. On Married at First Sight, she and Doug took things slow — if you can possibly use that word to describe getting married on your first date.
Article continues below advertisement
The nurse and salesman pair even renewed their vows on their first anniversary, showing the world that arranged marriages can still work in this day and age. They welcomed a baby, Henley Grace, in August of 2017, and Jamie recently announced that baby No. 2 is on the way.
Cortney Hendrix & Jason Carrion (Season 1)
Article continues below advertisement
Cortney and Jason developed a genuine bond over the course of Married at First Sight's pilot season, and many viewers agree they're the best couple to ever grace the show. Even though they went through so many hurdles over the eight weeks of filming — like Jason's mother dying and Cortney losing her job — their foundation is so rock-solid, they're still together today.
As for making a family together, it seems Cortney (now Hendrix Carrion) is taking things slow and making the most of hanging out with her sister's kids for now. The couple also has a YouTube show called Carrying On With the Carrions, which fans can watch here.
Anthony D'Amico & Ashley Petta (Season 5)
Article continues below advertisement
Viewers adored Season 5's Anthony and Ashley and loved watching them get to know each other on Married at First Sight. Today, the couple is still very much in love and enjoying married life, three years after the show.
Article continues below advertisement
Several people on reddit also mentioned how it was odd that they hadn't had a kid yet, considering how much Ashley talked about wanting a baby during her season. But for those people, I have great news: Ashley and Anthony are expecting a girl!
"I can't wait to start this new chapter...This next year is going to be the best yet," Ashley recently gushed on Instagram.
Jephte Pierre & Shawniece Jackson (Season 6)
Article continues below advertisement
MAFS fans were skeptical of Jephte and Shawniece at first, but many agree they're the most entertaining couple the show has ever seen. They're not over-the-top, the way many personalities on reality TV can be, but they were still hilarious in their genuineness. Plus, the way they complemented and contrasted with each other made many viewers swoon.
Jephte and Shawniece are still married today and are enjoying their life of love and parenthood. In October, they gave birth to baby Laura Denise who is pretty much as adorable as their love story.
Danielle Bergman & Bobby Dodd (Season 7)
Article continues below advertisement
Viewers might recall Danielle and Bobby from last season, and how she was all over him on Decision Day. In fact, I believe her exact words were, "I'm just completely head over heels in love with you. This is by far the best thing that has ever happened to me."
Article continues below advertisement
Luckily, the two are still going strong even after the season's wrapped, and they're so crazy about each other, they even share an Instagram account!
On it, they recently posted a picture of a sonogram and asked their followers whether they thought Baby Dodd would look more like mom or dad.
Congratulations to Danielle and Bobby, and honestly to everyone else who married a stranger and managed to make it all work out.
'Marriage at First Sight': Who's still together in 2022?
Amani Aliyya and Woody Randall (Season 11) are still together -- they even welcomed a son in June 2022. Jose San Miguel Jr. and Rachel Gordillo from Season 13 are going strong too -- and Katina Goode and Olajuwon Dickerson from Season 14, despite some bumps in the road, are still a happy couple.
Don't miss this new season of Lifetime's Married at First Sight on Tuesdays at 9 p.m.