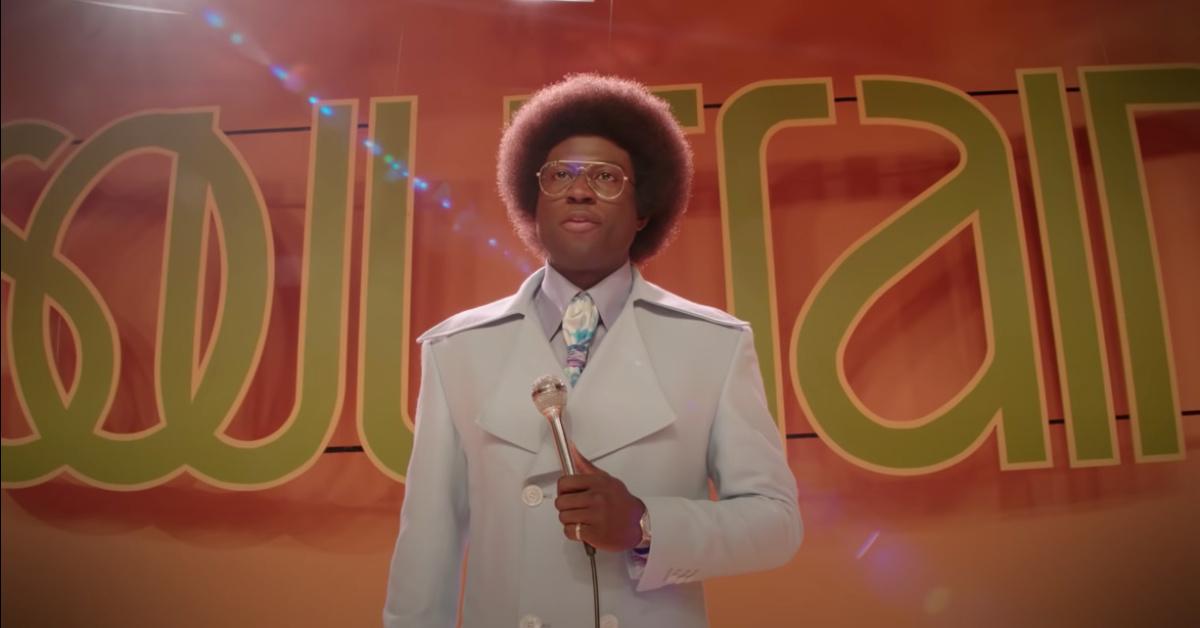 BET's 'American Soul' Tells a True Story With Mostly Fictional Characters
Most of the main characters in 'American Soul' didn't exist in real life, but the show still manages to tell the true story of 'Soul Train.'
BET's American Soul initially premiered in early 2019 and is now returning for a much-anticipated second season. As with most shows that take place during a specific time period (in American Soul's case, it's the 1970s), people want to know how much of the show is based on true events. Is American Soul a true story? Here's what we know.
Article continues below advertisement
Is 'American Soul' a true story?
At the center of American Soul is a man named Don Cornelius, played by Sinqua Walls. Those who grew up in the '70s probably know that Don was a real person. He's best known as the creator of Soul Train, the nationally syndicated dance and music show. In addition to creating the hit TV show, Don was also the host from 1971 to 1993.
Article continues below advertisement
Since American Soul features Don Cornelius and is about the creation of Soul Train, you've probably figured out by now that yes — American Soul is definitely based on a true story. It aims to tell the story of how the people involved with Soul Train (both as performers and people behind the scenes) worked together to create the iconic show.
However, although Don Cornelius was a real person, not all of American Soul is a true story. In fact, many of the characters that surround Don were invented solely for the show. The main Soul Train members in American Soul are fictional, although some real-life musicians such as Patti Labelle (played by Ledisi), James Brown (played by Darius McCrary), and Chaka Khan (played by Melanie Fiona) also make appearances on the show.
Article continues below advertisement
American Soul is a blend of fact and fiction, but the story rings true both for people who grew up watching Soul Train and for Tony Cornelius — the real-life son of Don, who also serves as an executive producer on the BET show.
Article continues below advertisement
In an interview with the Chicago Tribune, Tony spoke about the challenge of telling a true story with some fictional characters — especially when it came to showing the tensions between Don and his wife Delores (Tony's mother). After Don chose to move with the show to LA (leaving the family behind in Chicago), he and Delores struggled with their relationship. "It was really important that we put a lot of truth into it," Tony said.
"We experienced that difficult balance. My father was a fantastic provider when it came to taking care of the family, my mother tells me that all the time. But at the same time, when you're trying to start a business, run a business, you kind of lose the family. In other words, you're hyper-focused on success with the business and sometimes you take your foot off the gas when it comes to family … it was very difficult in those areas."
Article continues below advertisement
"So it really was important for me to be able to share some of the stories between my mother and father, things that happened as my father kind of went down this road against these odds to create a show that had positive images for black people, as well as do a show that hadn't been done before. We were giving artists an opportunity they didn't have before in the business. So it was really important for me to make sure [the audience] knew the actual story."
Season 2 of American Soul premieres Wednesday, May 27 at 10/9c. You can watch new episodes of the show on BET.