Is Amy Robach Still Married? The 'GMA' Anchor Reportedly Had an Affair With T.J. Holmes
After her alleged affair with her 'GMA3' co-anchor T.J. Holmes was made public, many became curious to know if Amy Robach is still married.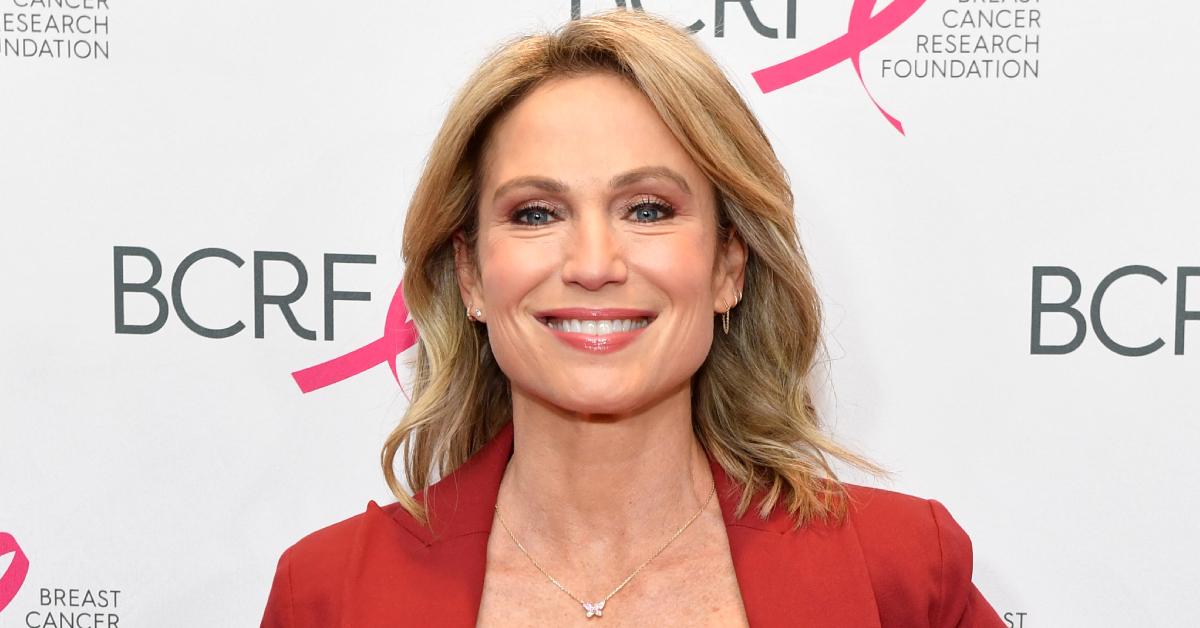 In case you've been living under a rock, a massive scandal has rocked the world of Good Morning America.
On the last day of November 2022, millions were shocked to learn of an alleged affair between co-anchors Amy Robach and T.J. Holmes. The journalists, who are both married to other people, were photographed holding hands and cozying up at a bar during a romantic getaway in upstate New York. They shut down their Instagram accounts hours after their relationship was made public.
Article continues below advertisement
As more details come out about Amy and T.J.'s rumored romance, many can't help but wonder what this means for their respective marriages. With that said, is Amy Robach still married? Keep reading for all the known details.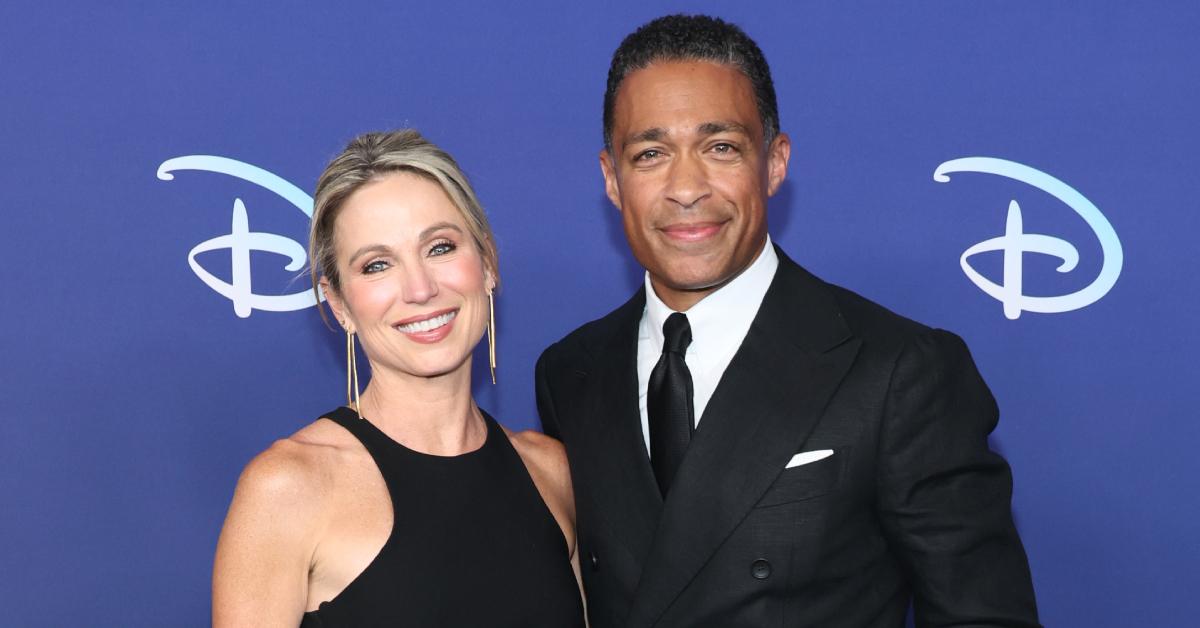 Article continues below advertisement
So, is Amy Robach still married?
For those unaware, Amy Robach has been married twice.
She tied the knot with Tim McIntosh in 1996, and they had two daughters: Ava, born in 2002, and Analise, born in 2006. However, they filed for an uncontested divorce in 2008. Nevertheless, they seem to be on good terms because he actually attended Amy's second wedding.
A year after her divorce, Amy became engaged to actor Andrew Shue, best known for his role as Billy Campbell on Melrose Place. The two were married at The Lighthouse at Chelsea Piers on Feb. 6, 2010, which also happened to be Amy's 37th birthday. She has three step-sons from her marriage to Andrew.
Article continues below advertisement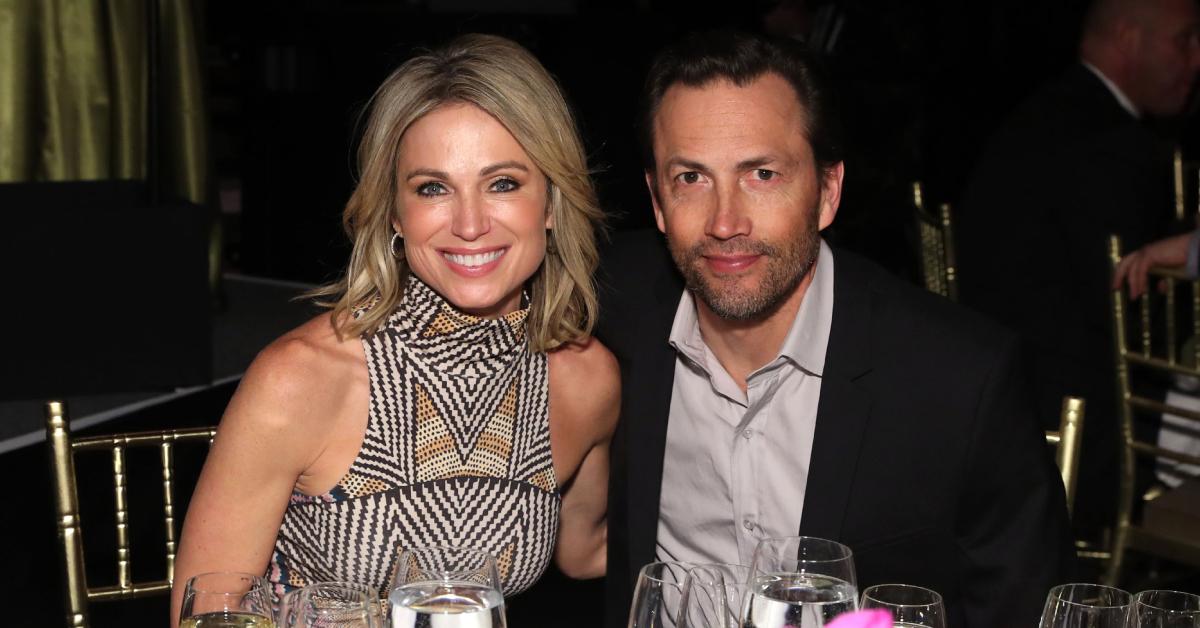 OK, now that Amy's rumored affair with T.J. Holmes is out in the open, fans are curious to know if Amy and Andrew are still married. So, are they? Sadly, it seems the couple has separated.
Article continues below advertisement
According to People, the GMA3 co-hosts did not pursue a relationship until after they split from their respective spouses. "This was two consenting adults who were each separated. They both broke up with their spouses in August within weeks of each other," a source told the outlet. "The relationship didn't start until after that."
The inside continued, stating that Amy has "got nothing to hide. [She and T.J.] were both separated so they felt very comfortable dating in the open after that. Their spouses had moved out, even! So they were not hiding anything."
Article continues below advertisement
According to multiple reports, Amy and Andrew sold their New York City apartment just days before she and T.J. Holmes were spotted getting cozy. The former couple listed their property in September 2022, and just two months later, the spacious home sold for a whopping $5.2 million.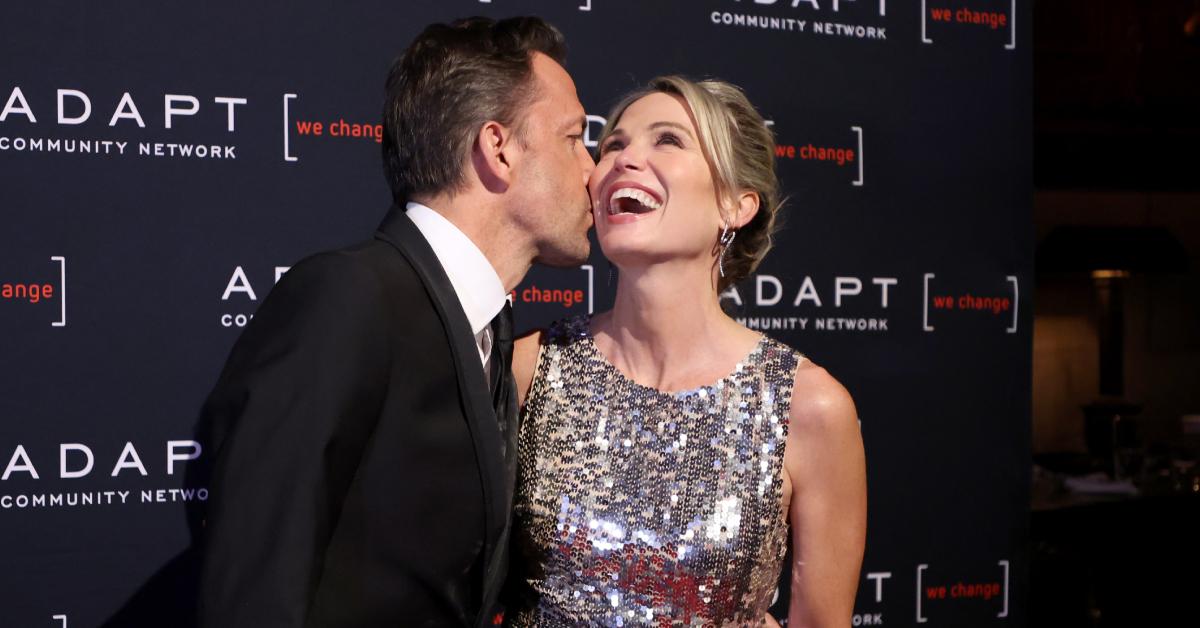 Article continues below advertisement
Amy's breast cancer diagnosis tested her and Andrew's marriage.
The journalist did a mammogram on live television in October of 2013, then did a few follow-up test. Only a month later, she revealed on Good Morning America that she'd been diagnosed with breast cancer. Amy took a break from work to undergo a bilateral mastectomy, but after the surgery, she learned that there was a second malignant tumor in her other breast.
She had to follow up with chemotherapy, radiation and reconstructive surgery. And thankfully, she's now cancer-free. She said: "I was doing [the mammogram] as a public service for other women and it truly saved my life. I knew I could be a voice – it wasn't even an option."
Article continues below advertisement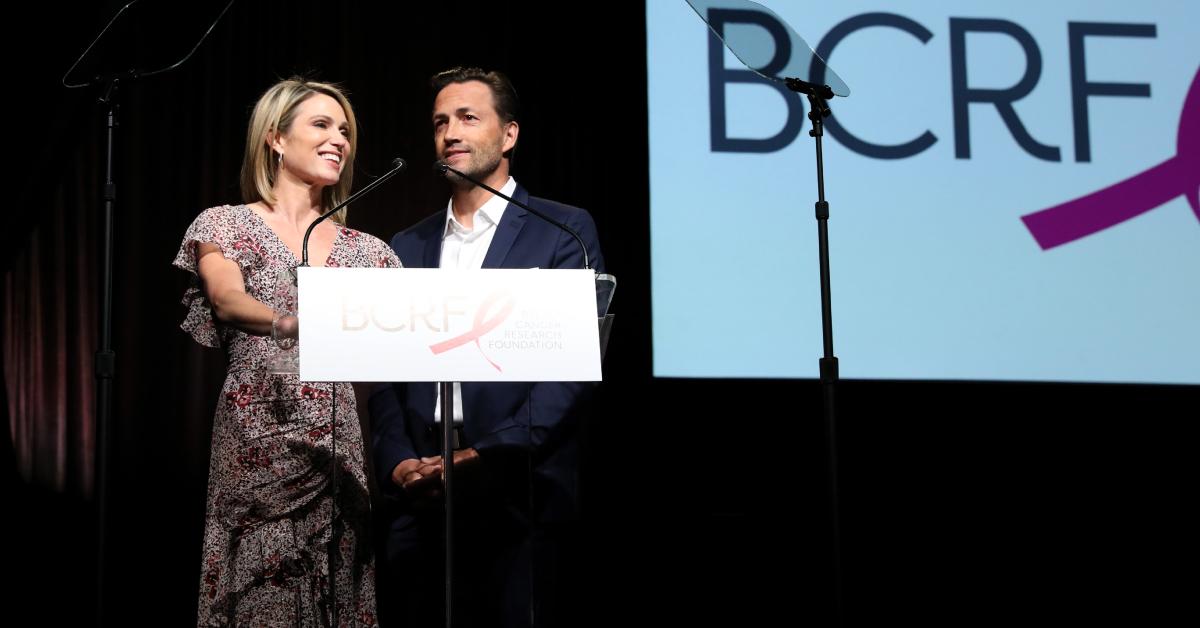 Lucky for Amy, she had her husband, Andrew, for support. They were just three years into their marriage when Amy was diagnosed, and Amy revealed in an interview that this almost ended their relationship. Fortunately, they fought to keep that from happening.
She said in 2015: "Andrew didn't miss one chemo appointment, not one doctor's appointment, he was there even when I didn't want him to be."