Does Angela Valdes Die on 'Power'? Season 6 Spoilers
Does Angela Valdes die on the Season 6 premiere of 'Power'? Spoilers — plus what it means for Ghost and Tommy's relationship.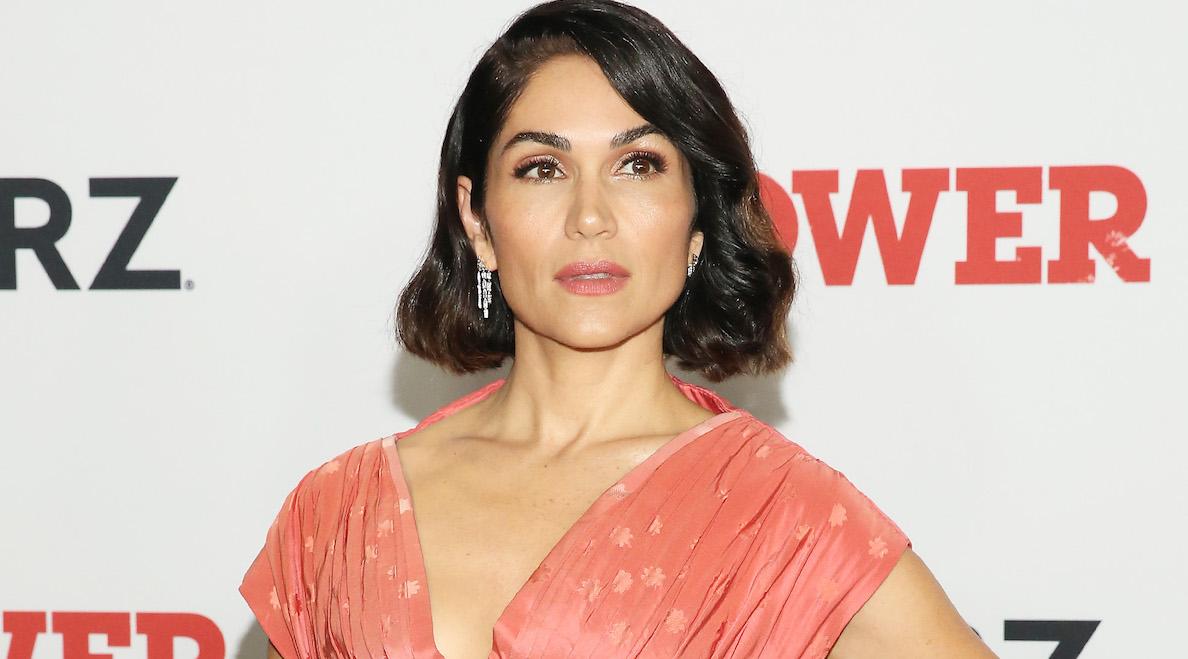 Warning: Major Power Season 6 spoilers ahead.
It didn't take long for fans of Power to find out if Angela Valdes (Lela Loren) survived the gunshot wound she got protecting James "Ghost" St. Patrick from Tommy Egan during the Season 5 finale.
Article continues below advertisement
Sadly, it looks like the attorney is dead — and her death is confirmed just a few minutes into the Season 6 premiere.
"Murderer! Murderer!," Angela's sister Paz yells at Ghost (Omari Hardwick) in the hospital. "You killed my sister."
Back at her office, Angela's former co-workers Tameika, Saxe, and Jerry received the devastating news. "Angela was pronounced dead 10 minutes ago," Tameika says. "She passed away during the surgery for a gunshot wound to the chest."
Article continues below advertisement
Power fans are divided over Angela's death. 
As expected, fans of the Starz series were divided over Angela's death, with some happy to see Ghost's childhood sweetheart and on-again, off-again girlfriend finally get the justice she deserved.
"I'm so damn happy Angela is dead!! Been waiting on that bitch to bite it since Season 1," one viewer tweeted during the premiere. Another added, "I stopped watching Power, but I'm glad to hear Angela ass is dead."
A third chimed in, "But remember Tommy was gonna kill Angela like seasons back... I was sick of Angela actually."
Article continues below advertisement
Article continues below advertisement
Others were upset about Angela's fate and the show's decision to kill off the major character. "I'm done with Power bro they killed Angela I'm so mad," one fan wrote while another agreed, tweeting, "I cannot believe Angela is dead."
But is Angela really dead? 
As expected, some fans are in denial and think Angela is not really dead — even though we saw her sister crying over her body in the hospital morgue.
"PLEASE let Angela be in witsec," one fan theorized, referring to witness protection.
Article continues below advertisement
However the chances that Angela's death was staged or that Angela will come back to life on the show are slim to none. Now, it's going to be a showdown between Ghost and Tommy.
In case you need a recap, Tommy (Joseph Sikora) turned on his BFF Ghost after finding out he set him up to kill his dad Teresi — prompting Tommy to seek revenge.
Article continues below advertisement
"Did you really think I wasn't gonna find out what you did?" Tommy asked Ghost during a fight. "You tricked me into killing Teresi. He was snitching on you the whole time, not me! Yeah that bullet was meant for you but I'm glad she got it. Now we both gotta live with our mistakes."
Article continues below advertisement
And Tommy isn't the only one who is glad to see Angela out of the picture. Ghost's estranged wife Tasha (Naturi Naughton), made it very clear she was on Team Tommy. "It is always about you, huh?" Tasha asks Ghost on the show. "What about how I feel? I'm done... I ain't got to help you with s--t. You made this mess. You fix it. Oh, and by the way, I want a divorce."
Now, we'll just have to wait and see what Ghost does next.
RIP Angela. Watch Power Sundays at 8 p.m. EST on Starz.