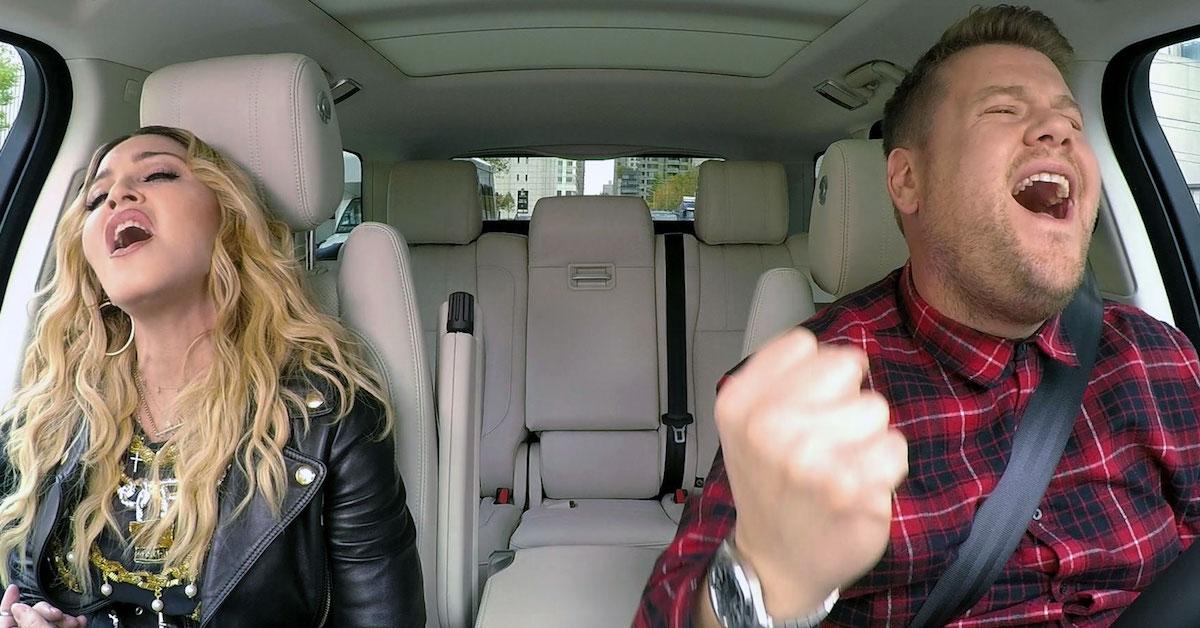 People Are Appalled to Learn James Corden Doesn't Always Drive on 'Carpool Karaoke'
Hollywood, you sit on a throne of lies! Twitter is once again outraged, but this time their disgust is directed at lovable late-night host James Corden and his award-winning series Carpool Karaoke.
A 14-second video posted to the social media platform on Jan. 22 gives a behind-the-scenes look at the show from the perspective of a bystander, and the clip has left a lot of fans feeling disillusioned and, dare we say, betrayed by what they've seen.
Article continues below advertisement
Is 'Carpool Karaoke' fake?
Of course Carpool Karaoke is fake… to a degree. For those of you unfamiliar with the reality series' format, each episode features James, host of The Late Late Show, and a celebrity (or four) driving around L.A. while singing along to popular music. Famous singers who appear on the show tend to belt out their own tunes.
Article continues below advertisement
One consistent element is that James always drives, but as the footage shared on Twitter reveals, the comedian isn't actually operating the vehicle. Instead, a truck tows the car on a flatbed-type contraption, meaning its wheels never touch the ground.
In a tweet directed at James, the owner of the video wrote, "I'd be fantastic at car-pull karaoke. Just FYI." We do love a clever pun.
Some fans expressed genuine shock after watching the clip, with one Instagram user admitting, "This whole time I really thought he was driving." Another person added on Twitter, "I thought they had police cars to guard them in front and back and some unbusy street to do the shoot. I never thought that they pull the car."
Others were amused by how naïve Hollywood outsiders can be. "All movies [and] music videos film like this," a second Twitter user noted. "That way you don't have a distracted driver on the road being dangerous. Safety first!"
Article continues below advertisement
However, several individuals have since come forward claiming they've witnessed James driving before. "Y'all when I saw One Direction filming Carpool Karaoke James was actually driving," one fan stated, providing a photo and video as proof.
Professional wrestler Xavier Woods, who appeared on a WWE-themed episode in 2018, also commented on the video, writing, "Yooooo I've been on this show and they definitely made us drive! WTF?!?"
Article continues below advertisement
Based on this evidence, it sounds like earlier installments were shot using just one car and some dashboard cams, but as the segment grew in popularity, they needed to make a few adjustments for production and safety reasons. Bravo to James for pulling off some killer interviews before he had a truck to tow him!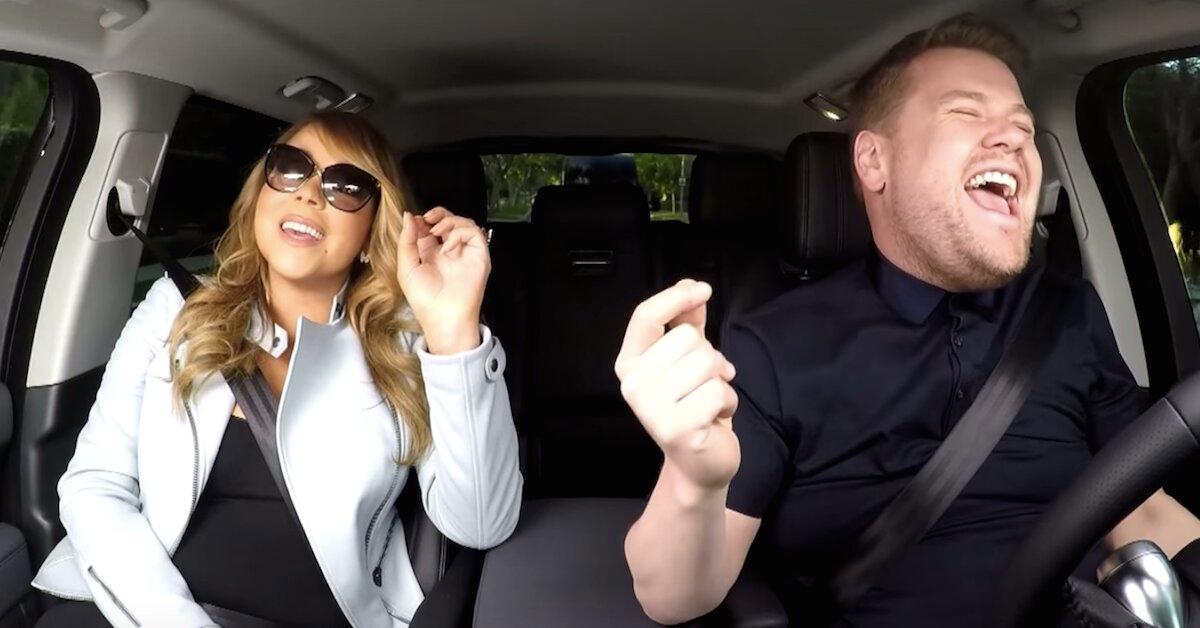 Article continues below advertisement
James Corden credits Mariah Carey with making 'Carpool Karaoke' a success.
The recurring segment instantly became a hit when it debuted in March of 2015, but getting celebrities on board proved to be extremely challenging in the beginning.
"The person that was hardest to convince to do Carpool was basically everyone before Mariah Carey said yes. No one would do it," James explained in an interview with EW. "You understand why they'd say no. It's a weird ask."
But once that first episode with Mariah aired, The Late Late Show had a treasure trove of talent willing and ready to participate. "The guest who surprised me the most was Stevie Wonder, because we were told very strictly that we only had an hour, and we just shot for two-and-a-half hours," James recalled.
No matter how it gets made, we'll always tune in to Carpool Karaoke.