Woman Swears Cheap Shampoo Works Better Than Expensive "Influencer" Products
A TikToker sparked a viral debate about the real-world efficacy of luxury shampoos, swearing that the cheaper stuff she used in high school is better.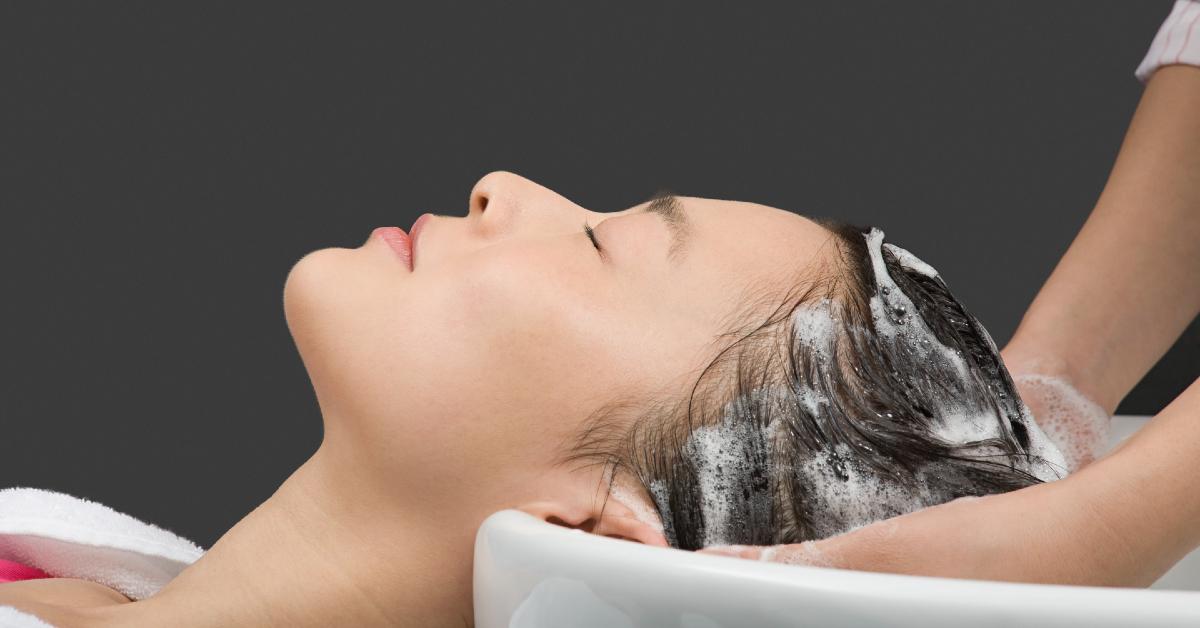 Looking through the rose-tinted glasses of nostalgia can be dangerous, because often we can find ourselves living in the past and glorifying things that, upon second look, weren't all that great, to begin with.
Like our first love: sure, the situation may've seemed remarkable at the time, but if we look at what happened as a third person, or look at the relationship objectively, we can realize that our significant other back then maybe kind of sucked. Or we were "forcing" the relationship.
Article continues below advertisement
The same can also go for a lot of our favorite bands/musicians. I'm pretty sure there are a lot of people who were hyperventilating over One Direction probably feel real silly now (or not).
The opposite is also sometimes true, however, and when we go back and revisit the stuff we liked when we were young and we're pleasantly surprised at how much better it was than we originally remembered.
And it appears that a TikToker is applying the same type of objectivity when looking at the "cheap" shampoo she used to apply to her hair when she was in high school versus some of the higher-priced luxury options she's putting on her scalp these days.
Article continues below advertisement
@c_cabz uploaded a clip where she questioned the efficacy of expensive brands of beauty options that are constantly being pimped out by popular Influencers versus the superstore/drugstore brand stuff she would put in her hair in high school.
Article continues below advertisement

She wrote in a text overlay for the video: "Can someone please tell me why tf my $5 shampoo and conditioner that I used in high school had my hair, thick, shiny, and log af. now I use 'salon' & 'influencer' recommended shampoo/conditioner and my hair looks like it came straight out of a hay bale"
Article continues below advertisement

According to other TikTokers who saw her post, they felt the same exact way, like this one user who said, "Not gonna lie I used to use straight up horse shampoo and my hair was LUSCIOUS"
Article continues below advertisement

Someone else penned, "NO WAY ME TOO I USED TO USE PANTENE AND MY HAIR WAS LUXURIOUS AND NOW I USE "good recommended" shampoos and my hair is CRYING"
Article continues below advertisement

It seems like there were a lot of other Pantene stans in the comments section: "Omg not me using Pantene in high school too and I had the best hair now I look like a broom"
Article continues below advertisement

However, there were others who said that the reason why their hair felt so much better when they would use these cheaper solutions is that they were effectively covering their hair with a waxy film which gave them the illusion of having more beautiful follicles: "Because you kept costing your hair with thin films of wax. Now there's no wax build up so you need to moisturize it"
Article continues below advertisement

Some speculated that it has less to do with the products that folks are using and more to just do with the fact that folks are getting older: "For most, it's because of aging."
And then there was a user who said that if using the "bad stuff" ultimately gave them better-looking and feeling hair then so be it: "I just switched back to Aussie moisture and my hair feels great! I decided it's just hair and if the bad stuff makes it soft and shiny, so be it."
Article continues below advertisement

What do you think? Does using some of the less luxurious brands of beauty products give you better feeling hair? Or did you get better results from using the cheaper stuff that you probably won't see get promoted from a trendy Influencer online?