How Is 'CSI: Vegas' Related to 'CSI'?
Is 'CSI: Vegas' a spin-off of 'CSI'? Actors William Petersen and Jorja Fox are reprising their original 'CSI' roles in the new CBS series.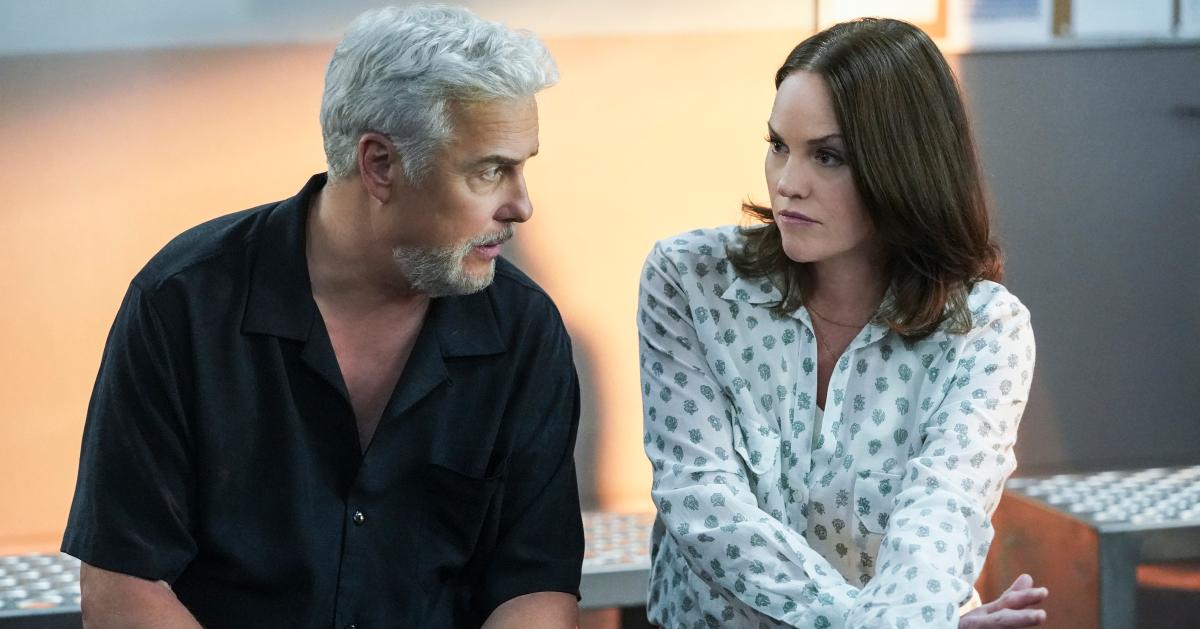 Viewers who love when procedural dramas can deliver healthy doses of nostalgia may be tuning in when CSI: Vegas premieres on CBS on Oct. 6. The series follows a team of investigators who work a Las Vegas crime lab as they try to solve cases with forensic evidence.
CSI: Vegas is the fifth show in the CSI franchise, but it's more closely related to the original series than the others before it. Is CSI: Vegas a spin-off? Keep reading to find out more about how the new show fits in with the CSI universe.
Article continues below advertisement
Is 'CSI: Vegas' a spin-off of 'CSI'?
The new CBS series is considered to be a sequel epilogue to CSI. The 2021 show takes place in the same lab and it includes several familiar faces from the original drama, but most everything else has changed. CSI wrapped in 2015 after a 15-season run.
The latest addition to the CSI franchise will unite characters from the original show with a new set of forensic criminalists.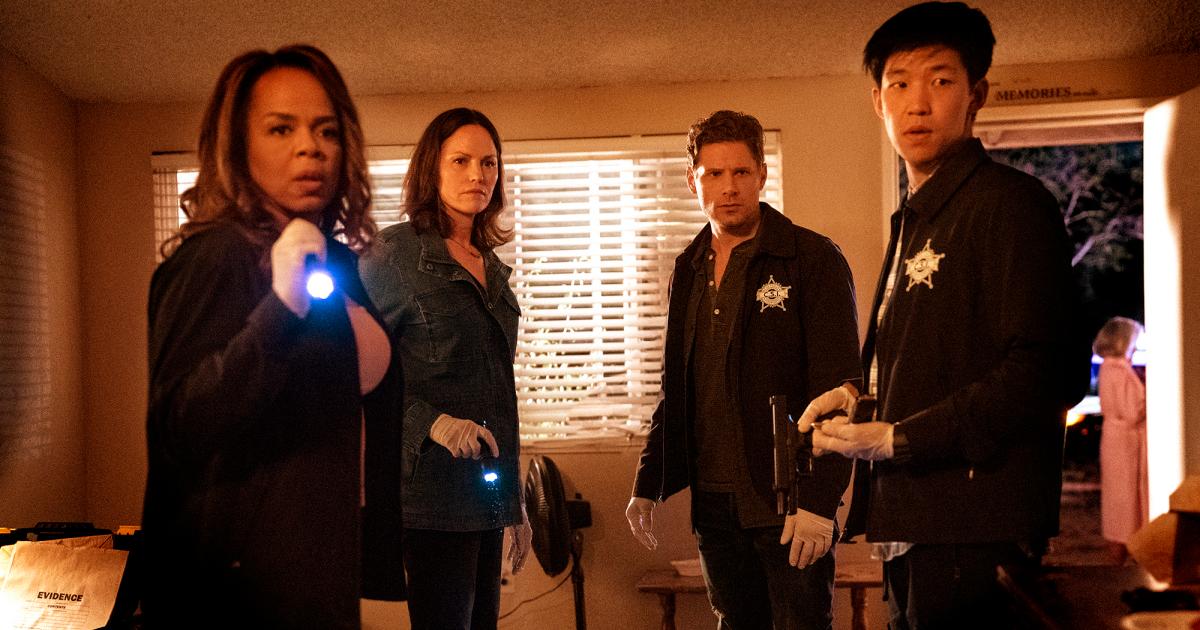 Article continues below advertisement
Jorja Fox and William Petersen are set to reprise their roles as Gil Grissom and Sara Sidle, respectively, in the 10-episode limited series. Wallace Langham will play technician David Hodges again as well.
Paul Guilfoyle, who had a main role on the drama in the first 14 seasons (and who appeared in a guest capacity on Season 15), will play Jim Brass in two episodes.
Aside from the returning characters and the Vegas setting, star Jorja Fox said that a lot has changed.
"I don't think much is really going to be the same," Jorja shared with E! News. "It's a new day, and we're in new times. I think the show's going to be very reflective of what's happening now."
The new characters on CSI: Vegas include crime lab head Maxine Roby (Paula Newsome) and lead investigator, Josh Folsom (Matt Lauria). Allie Rajan (Mandeep Dhillon) is a Level II crime scene investigator, and Hugo Ramirez (Mel Rodriguez) is the head medical examiner.
Article continues below advertisement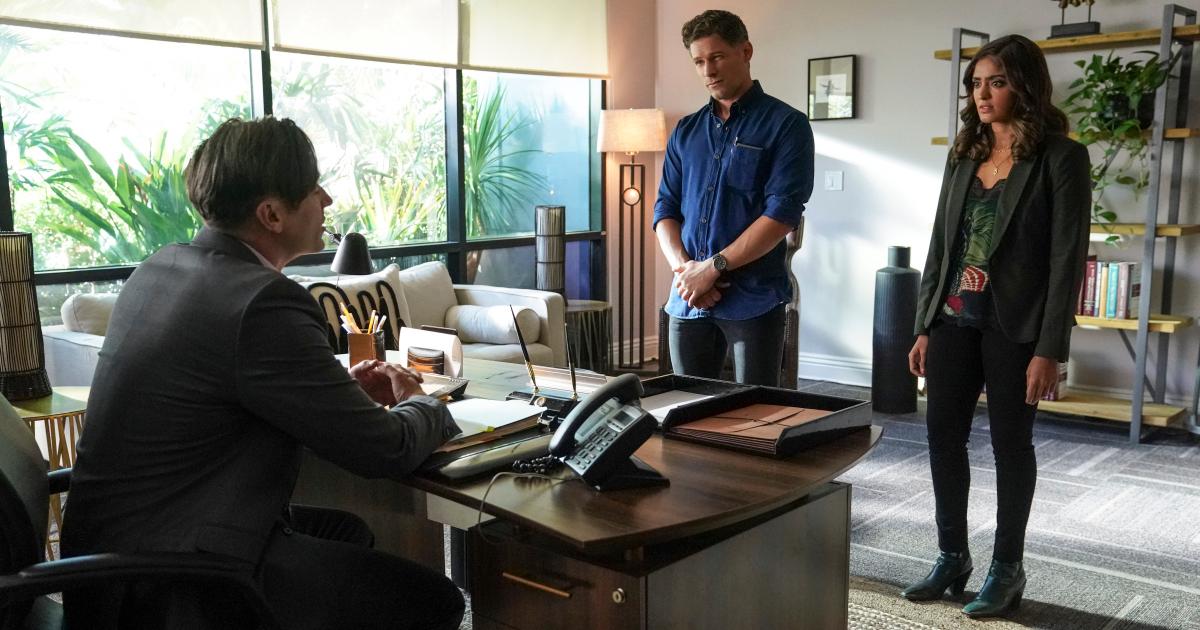 How did 'CSI' end?
The 2015 two-hour series finale of the crime procedural, which is entitled "Immortality," brought the various agents back together again for one final case. After suicide bombers detonated explosives at Catherine Willows' (Marg Helgenberger) Eclipse Casino in Las Vegas and at an auditorium at a local elementary school, Lady Heather (Melinda Clarke) emerged as a suspect.
Article continues below advertisement
Catherine returned from her FBI work in Los Angeles to look into the matter, while former LVPD homicide detective Jim Brass (Paul Guilfoyle) happened to be the Head of Security at the casino.
Gil Grissom, who had been working on an ocean conservation effort, joined after he had been arrested for trespassing in San Diego.
D.B. Russell (Ted Danson) asked Sara Sidle to work on the bombing investigation as well, much to her initial chagrin. They all worked alongside Greg Sanders (Eric Szmanda) and Morgan Brody (Elisabeth Harnois), to identify potential leads and suspects.
Article continues below advertisement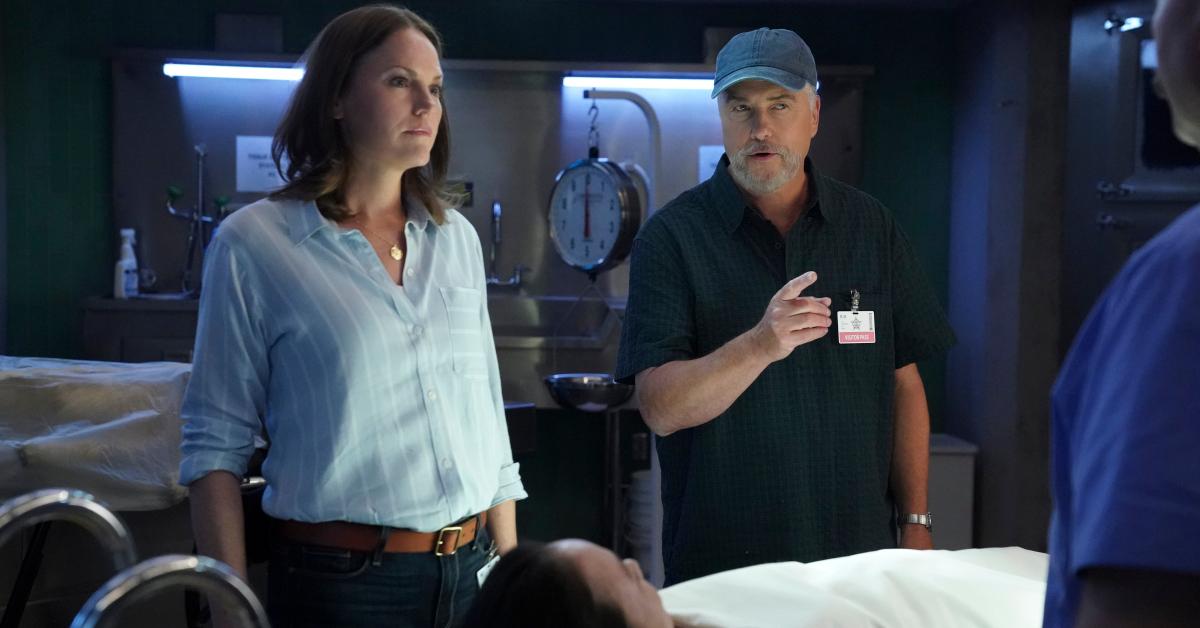 The group was ultimately successful in identifying the suspect, Mr. Betten (Doug Hutchison), who had actually been Lady Heather's first client. He was upset at Grissom for encouraging Lady Heather to stop her dominatrix business.
Morgan, Greg, and Catherine detonated three bombs that Mr. Betten was attempting to set off, and Grissom ultimately talked him out of harming himself.
Article continues below advertisement
In the final moments of the finale, D.B. Russell decided to move on from his post in Vegas to go to Quantico (for the spin-off CSI: Cyber), and he packed a plaque commemorating Julie Findlay (Elizabeth Shue). Ex-spouses Grissom and Sidle, once again, confessed their love for one another.
Sidle was also offered the Director position at the lab, but she appeared to decline it in order to literally sail off with Grissom in his boat, The Ishmael. Catherine Willows seemingly took on the role instead.
Sidle and Grissom will be on CSI: Vegas as a married pair, but it remains to be seen if they have been able to truly make their relationship work.
CSI: Vegas airs on Wednesdays at 10 p.m. ET on CBS. Viewers can catch up on the show on Paramount Plus.