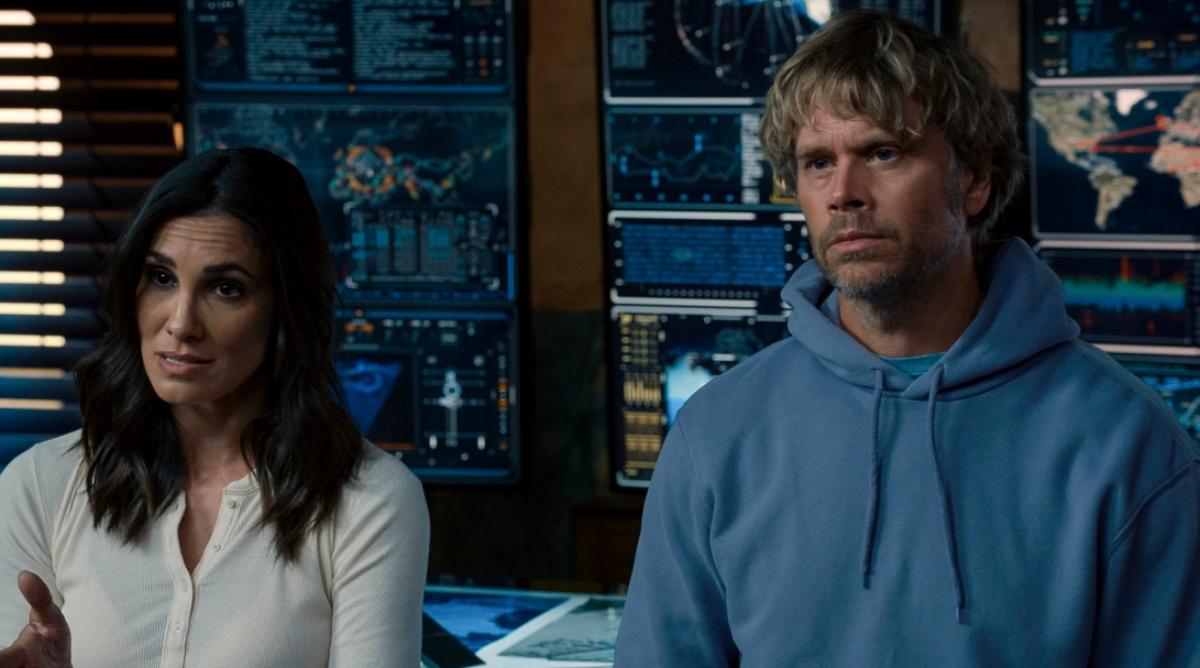 Don't Worry, 'NCIS: Los Angeles' Fans — Densi Isn't Going Anywhere
We couldn't possibly imagine a world where Marty Deeks (Eric Christian Olsen) and Kensi Blye (Daniela Ruah) are not crime fighting their way together through NCIS: Los Angeles. And when we say together, we mean together in every sense of the word. While crazy things happen on occasion, like that time Kensi was injured in a helicopter crash, we can trust that Densi will always be on the small NCIS screen when we need them.
But, of course, Deeks is kind of a wild card, so we can never really predict what might happen with him — which means fans are always wondering if he might be leaving. Is Deeks still on NCIS: LA? Here's what we know.
Article continues below advertisement
Is Marty Deeks still on 'NCIS: Los Angeles'?
We get it: Deeks is once again missing from the April 17 episode and Kensi is left on her own (well, without Deeks) to catch some bad guys using a fake car accident. Smart move! Marty Deeks, more than any other character on NCIS: LA, is given the opportunity to leave often. Whether it's being furloughed from his job as liaison to the LAPD, or not graduating from the Federal Law Enforcement Training Center, Marty's presence is shaky at best.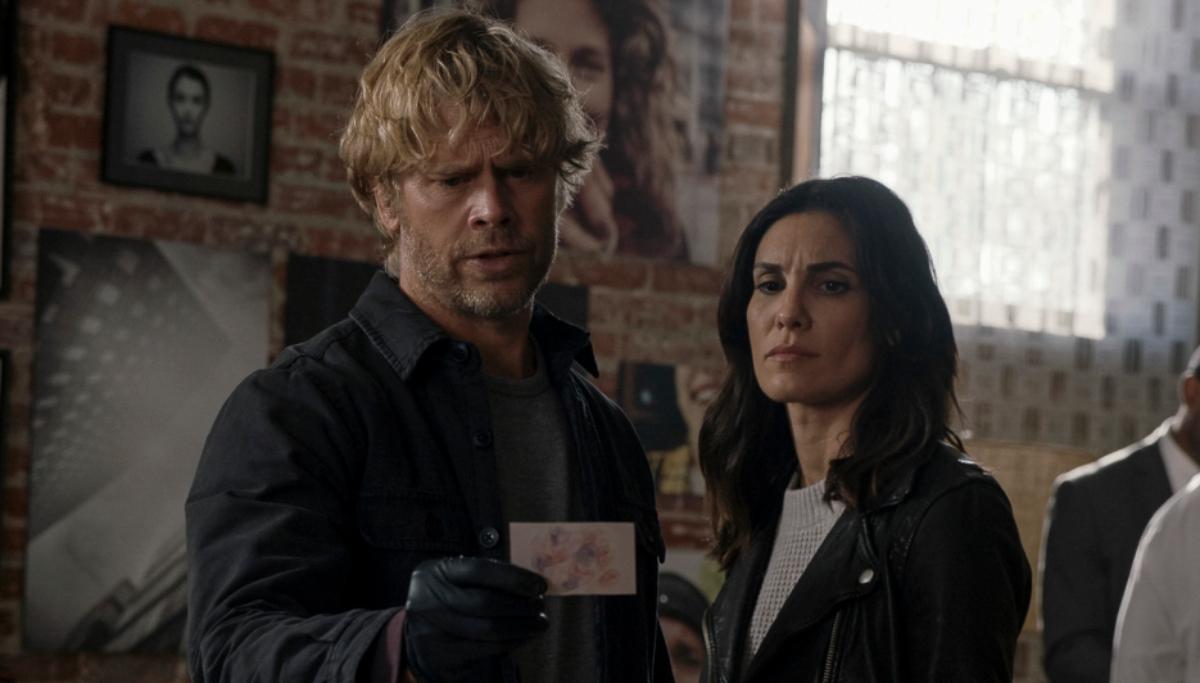 Article continues below advertisement
However, there is one thing we know Marty will never waiver on, and that's his relationship with Kensi. Regardless of whatever is thrown his way (like having to sell their bar to pay for the house), Marty won't give up on Kensi. For that reason, if no other, we can trust that Marty Deeks is in it for the long haul.
In all likelihood, Eric Christian Olsen missed a couple of episodes because he's a very busy dude. He currently serves as an executive producer on Hulu's Woke. And in October 2021, Eric announced that he's executive producing a new first-responders series, Rescue MIA, for CBS. He's also been playing a different role on NCIS: LA.
Article continues below advertisement
Eric isn't just acting on 'NCIS: LA'.
According to TV Insider, the May 1 episode of NCIS: LA is going to be filled to the brim with behind-the-scenes cast members. Eric wrote the upcoming episode, and Daniela Ruah (Kensi) directed it. These two sure love to partner up! What's next, tag team wrestling? Or perhaps tandem skydiving. This is an especially adorable team because Daniela is actually married to Eric's brother. Of course that must make the whole "playing a married couple" thing kind of interesting.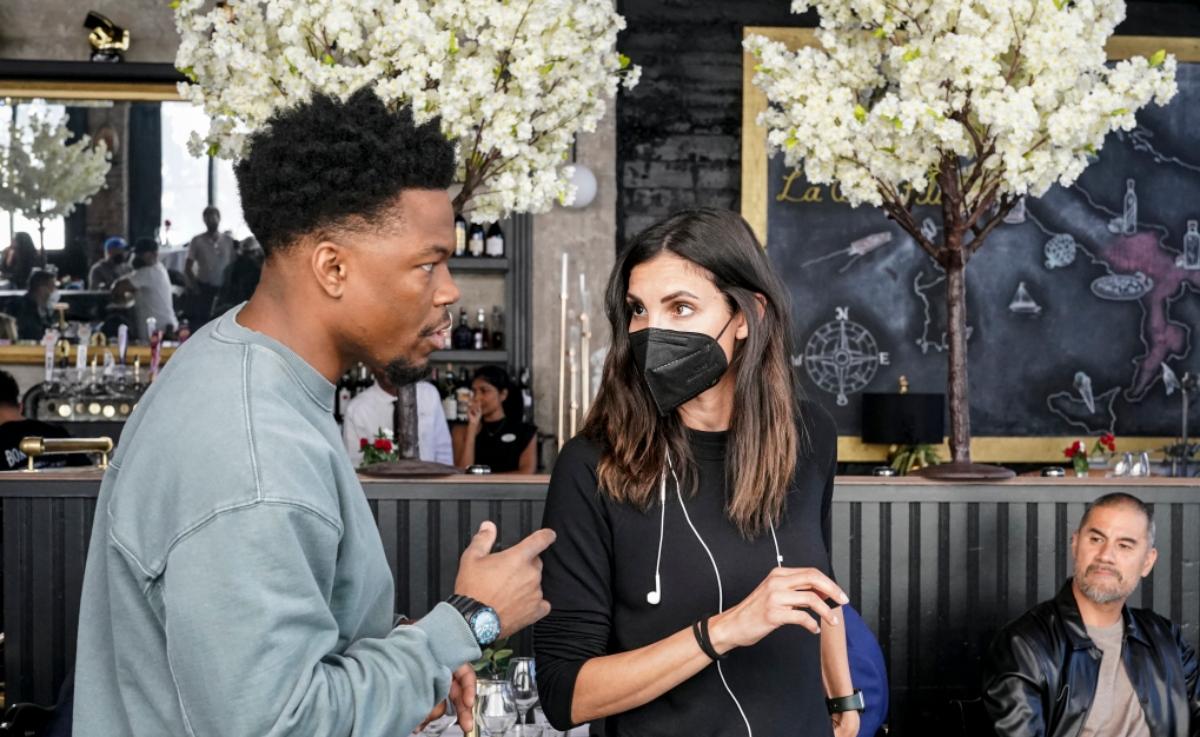 Article continues below advertisement
While chatting with TV Insider about working together, Eric and Daniela had nothing but wonderful things to say about each other. "I've gotta be honest — Eric's script was a fireball freight train moving with rhythm," Daniela said. "He's such a creative, interesting writer, who researches so much. He's so astute. It was so collaborative and present."
In turn, Eric said Daniela is "...incredible. She's at her best as a director. She's the real deal."
During this process, Eric learned the fine art of cutting down a script for time. He has a comedy background so naturally his episode had a bit or two in it, which he had to rework to fit within the standard 42-44 minutes of programming that make up an hour-long show.
"[The episode] was 17 minutes over. In cutting, I lost all of the comedy so, in this one I tried to leave the comedy in all the way through and let it help drive the story, and in the third act I let the action take over."
Our kingdom for the unedited version of this script!
NCIS: Los Angeles airs on Sundays at 9 p.m. EST on CBS