NCIS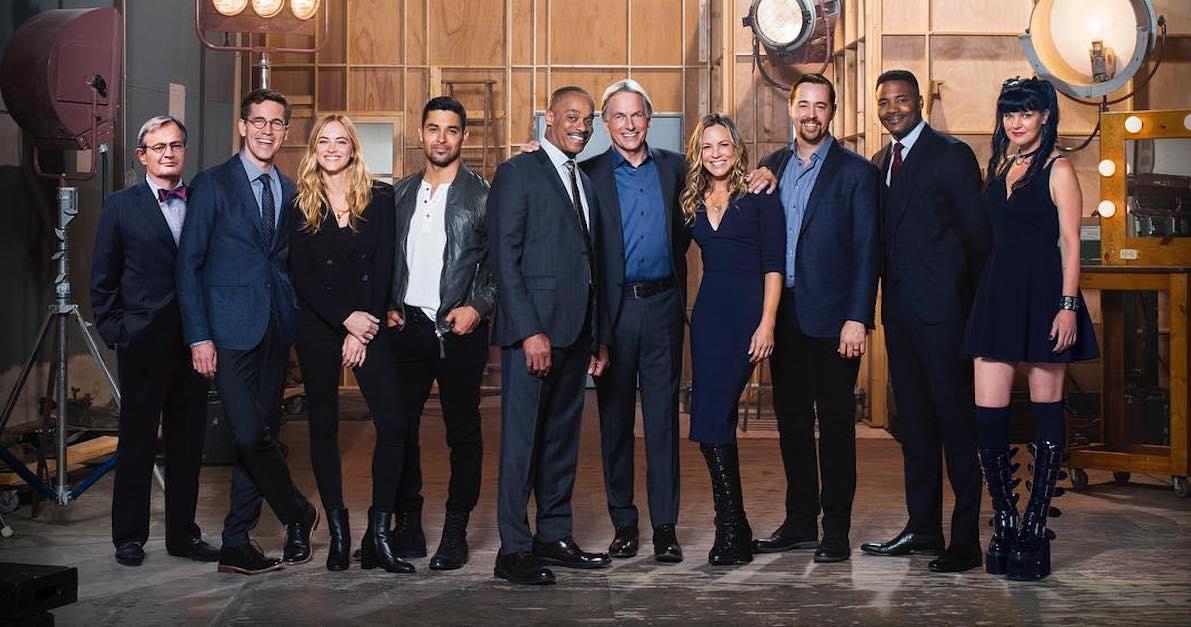 When it comes to popular television shows, NCIS should be at the top of the list. In 2014, it was announced that the CBS procedural was "the most-watched drama in the world" and over the course of 19 seasons, it has remained in the Top 5 when it comes to Nielsen ratings. In fact, in 2018, it ranked No. 4 on the list of the most popular TV shows of the year, beating shows like The Voice and CBS competitor Bull, which stars an NCIS alum.
And it shouldn't come as a huge surprise thanks to the stellar cast, unexpected plot twists — we're still not over Caitlin's death, TBH — and loyal viewers. However, even the most dedicated fans might have questions about the show, like:
What does NCIS stand for?
NCIS stands for Naval Criminal Investigative Service, which is the primary law enforcement agency of the U.S. Navy. Its main function is to investigate any criminal activities involving the U.S. Navy and U.S. Marine Corps., though its mandate also includes national security, counterintelligence, counter-terrorism, and cyber warfare.
How long has NCIS been on?
The CBS series was actually a spinoff of the TV show JAG when it premiered in 2003. Currently, in its 19th season, the show has followed Gibbs and his team based in Washington D.C. In 2009, its spinoff NCIS: LA premiered, which follows a team at the Office of Special Projects (OSP), an elite division of NCIS, that specializes in undercover assignments.
In 2014, NCIS: New Orleans made its debut on CBS, this time focused on NCIS agents stationed in The Big Easy. In 2021, NCIS: New Orleans had its series finale and CBS introduced a new show in the franchise: NCIS: Hawai'i.
NCIS cast:
Mark Harmon (Leroy Gibbs) — Season 1-
Michael Weatherly (Tony DiNozzo) — Season 1-13
Pauly Perrette (Abby Sciuto) — Season 1-15
David McCallum (Dr. Donald "Ducky" Mallard) — Season 1-
Sean Murray (Timoty McGee) — Season 2-
Cote de Pablo (Ziva David) — Season 3-11
Sasha Alexander (Caitlin Todd) — Season 1-2
Lauren Holly (Jenny Shepard) — Season 3-5
Rocky Carroll (Leon Vance) — Season 6-
Brian Dietzen (Dr. Jimmy Palmer) — Season 6-
Emily Wickersham (Eleanor Bishop) — Season 11-
Wilmer Valderrama (Nicholas Torres) — Season 14-
Duane Henry (Clayton Reeves) — Season 14-15
Jennifer Esposito (Alex Quinn) — Season 14
Maria Bello (Dr. Jacqueline Stone) — Season 15-
Diona Reasonover (Kasie Hines) — Season 15-
NCIS: New Orleans cast:
Scott Bakula (Dwayne Cassius Pride) — Season 1-7
Lucas Black (Christopher LaSalle) — Season 1-6
Rob Kerkovich (Sebastian Lund) — Season 1-7
CCH Pounder (Loretta Wade) — Season 1-7
Zoe McLellan (Meredith Brody) — Season 1-2
Daryl "Chill" Mitchell (Patton Plame) — Season 2-7
Shalita Grant (Sonja Percy) — Season 2-4
Vanessa Ferlito (Tammy Gregorio) — Season 3-7
Necar Zadegan (Hannah Khoury) — Season 5-7
Charles Michael Davis (Quentin Carter) — Season 6-7
Chelsea Field (Rita Devereaux (Season 3-7)
NCIS: LA cast:
Chris O'Donnell (G. Callen) — Season 1-
Daniela Ruah (Kensi Blye) — Season 1-
LL Cool J (Sam Hanna) — Season 1-
Linda Hunt (Hetty Lange) — Season 1-
Barrett Foa (Eric Beale) — Season 1-
Adam Jamal Craig (Dominic Vail) — Season 1
Peter Cambor (Nate Getz) — Season 1
Eric Olsen (Marty Deeks) — Season 2-
Renee Felice Smith (Nell Jones) — Season 2-
Miguel Ferrer (Owen Granger) — Season 5-
Nia Long (Shay Mosley) — Season 9-
NCIS: Hawai'i cast:
Vanessa Lachey (Jane Tennant)
Yasmine Al-Bustami (Lucy Tara)
Jason Antoon (Ernie Malik)
Noah Mills (Jesse Boone)
Tori Anderson (Kate Whistler)
Kian Talan (Alex Tennant)
Alex Tarrant (Kai Holma)
What are Gibbs' NCIS rules?
Over the course of 16 seasons, Agent Gibbs has shared many words of wisdom with his team — and fans have dubbed his tips "Gibbs Rules." They should be obeyed at all times, and "consequence is a slap to the back of the head." Here are his top 10:
Never let suspects stay together. / Never screw over your partner.
Always wear gloves at a crime scene.
Don't believe what you're told. Double check. / Never be unreachable.
If you have a secret, the best thing is to keep it to yourself. The second-best is to tell one other person if you must. There is no third best.
You don't waste good.
Never say you're sorry. It's a sign of weakness.
Always be specific when you lie.
Never take anything for granted.
Never go anywhere without a knife.
Never get personally involved in a case.
Latest NCIS News and Updates