'NCIS: Hawai'i': Yasmine Al-Bustami on #Kacy Relationship and Season 3 Storylines (EXCLUSIVE)
'NCIS: Hawai'i': Yasmine Al-Bustami spoke with 'Distractify' about Lucy and Kate's relationship, and what she hopes for the couple in Season 3.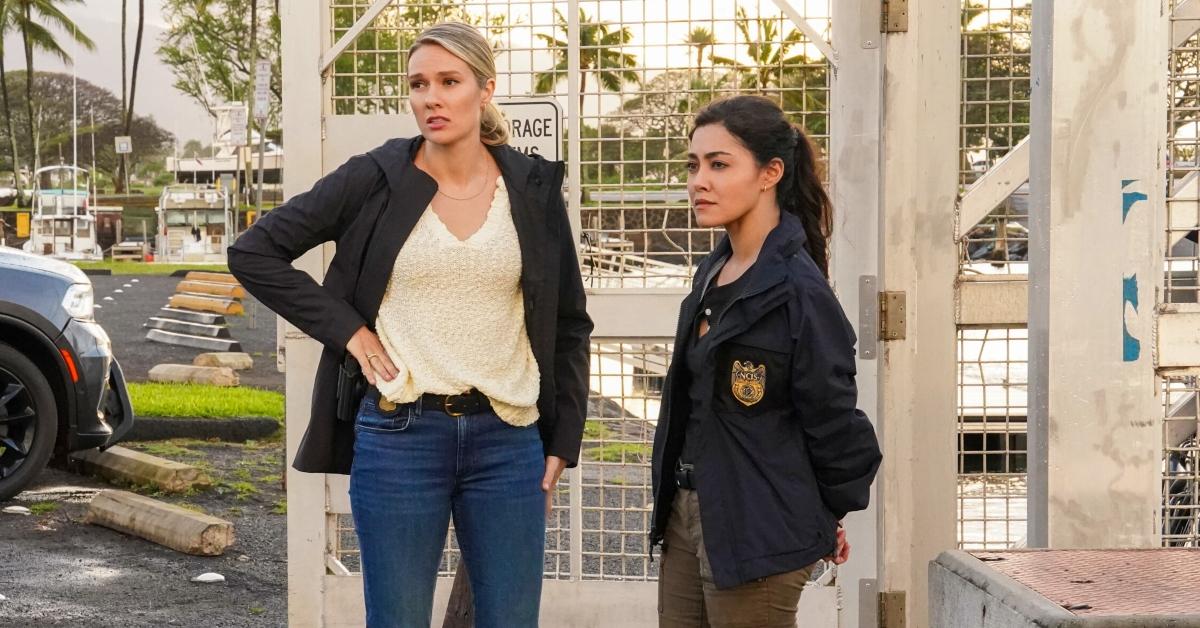 For NCIS: Hawai'i fans, #Kacy has become a weekly Twitter trend.
The hashtag refers to the romance between Special Agent Kate Whistler (played by Tori Anderson) and Agent Lucy Tara (played by Yasmine Al-Bustami). The on-again-off-again TV couple has certainly kept fans on their toes — and totally rooting for the couple to remain together. After a brief split in Season 2, Lucy and Kate are back together.
Article continues below advertisement
In an exclusive interview with Distractify, actor Yasmine Al-Bustami opened up about Lucy and Kate's whirlwind romance in NCIS: Hawai'i, as well as what she'd love to explore with their relationship in Season 3.
Check out our Q&A below. (Editor's note: This interview has been edited and condensed for clarity).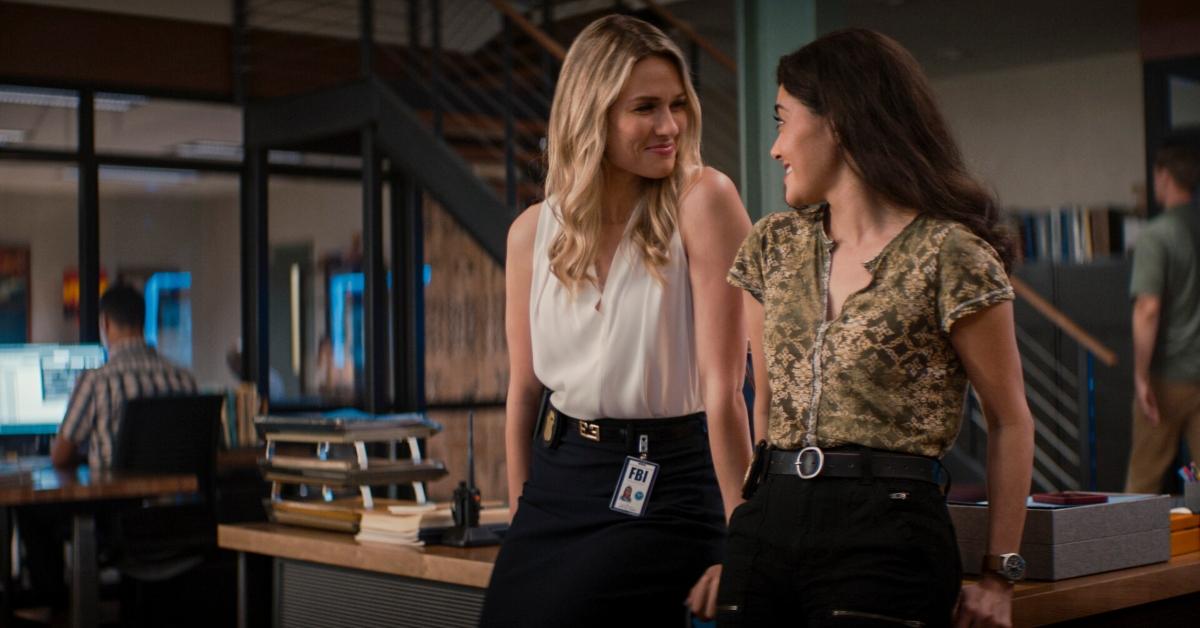 Article continues below advertisement
'NCIS: Hawai'i' star Yasmine Al-Bustami reflects on Lucy and Kate's romance and talks Season 3.
Distractify: Reflecting on Season 2, Lucy and Kate have had a roller coaster of a romance and finally got back together. What can you say about their relationship and the journey that they've been on?
Yasmine Al-Bustami: It is a roller coaster. But more so right when you said that I was like, 'I feel like what kind of ride would it be and it wouldn't be the roller coaster it'd be you know, that teacup ride. And then it just like spins around. That's what I feel like it's been for the longest time. And then I felt like we stopped the ride, got off it, and now we're settled.
Are you surprised by how protective the fans are of #Kacy?
Y.A.: Yes, and it's so sweet. You know, I wasn't expecting so many people to just be really excited about the relationship. But it's so exciting to see that. It's been a fun surprise because I just was not thinking that it would be a hashtag 'Kacy.' I never thought that I would be a hashtag with another person. So that's really cool [...], especially with how much [the fans] really do, like you said, they protect them. They care for them. They want to see them succeed and do well and just be happy. So that's nice that people want to see a successful relationship.
Article continues below advertisement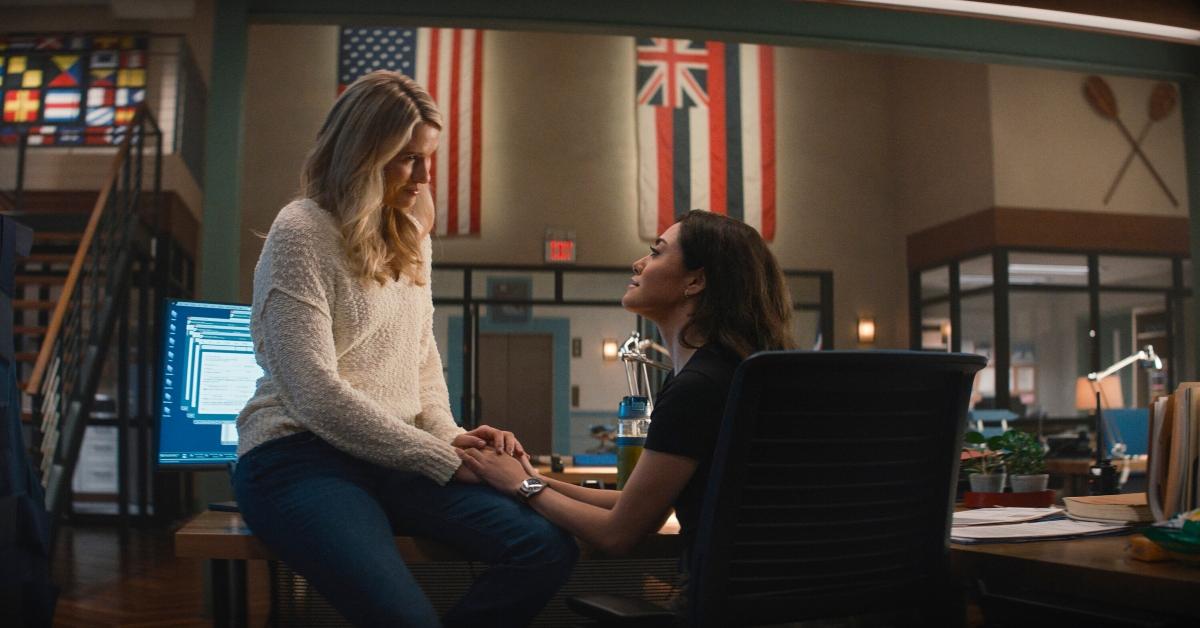 What would you like to see explored with Lucy and Kate's relationship in Season 3?
Y.A.: I hope that they still remain happy like where they're at right now with obviously the regular relationship struggles and just how they deal with that. I'd love for both of them to meet each other's families or friends like people who were in their circles that are really close to them. [...] So kind of taking them into each other's lives, maybe just a little bit more, I think would be fine. Especially for Tori's character just because you know, she's lived the life she's lived for so long. So I think it would be so meaningful on her end, and to see how she deals with it and how she incorporates it into that part of her world.
Article continues below advertisement
With the show being renewed for Season 3, have you talked to the writers about the direction of your character or inquired about any possible storylines?
Y.A.: We all just throw around [ideas], you know, especially when you just get a bunch of creatives sitting in a circle. [...] But I have no idea. I am not sure of whatever the outline is for Season 3, or what their plans are. I haven't gotten too much insight into that. But personally, I would love to see ... I always love learning more about Lucy.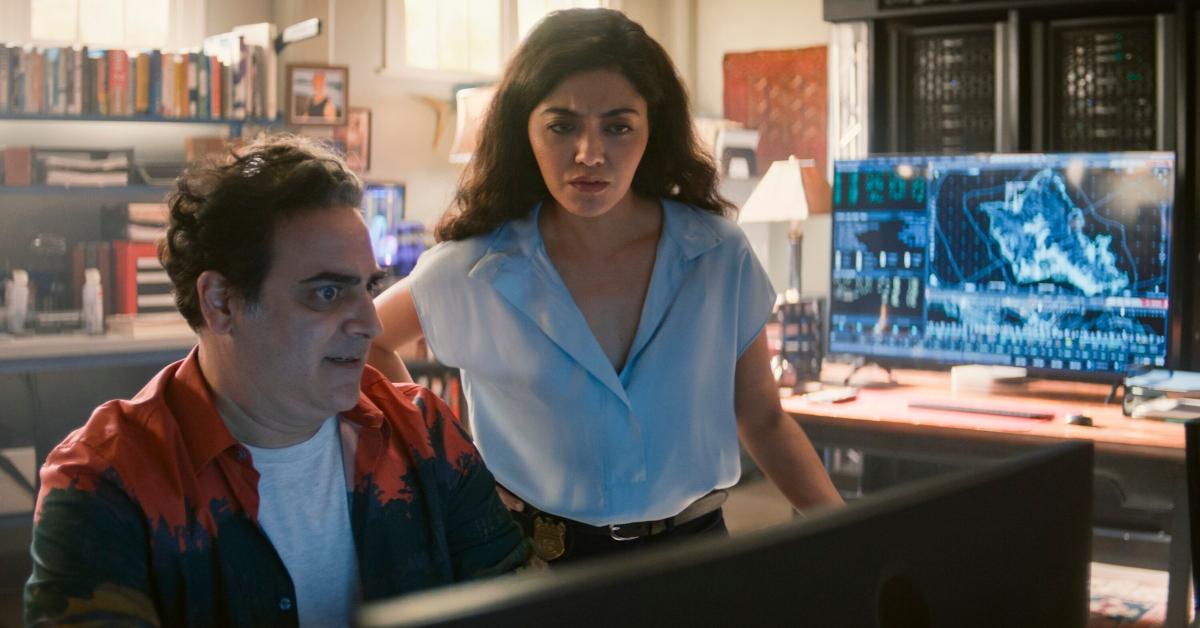 Article continues below advertisement
Y.A. (continued): So anytime you know we get to meet kind of like what I was saying about Kate, like we get to meet someone from her past whether it be family friends or even her just sharing some bits and pieces of information from her past. I really love this season how [Lucy] got to do her ... basically independent kind of training on her own when she did Agent Afloat. Where she's challenged, where she maybe doesn't have the support system that she's used to when she has to rely on herself.
Watch new episodes of NCIS: Hawai'i on Mondays at 10 p.m. ET on CBS.