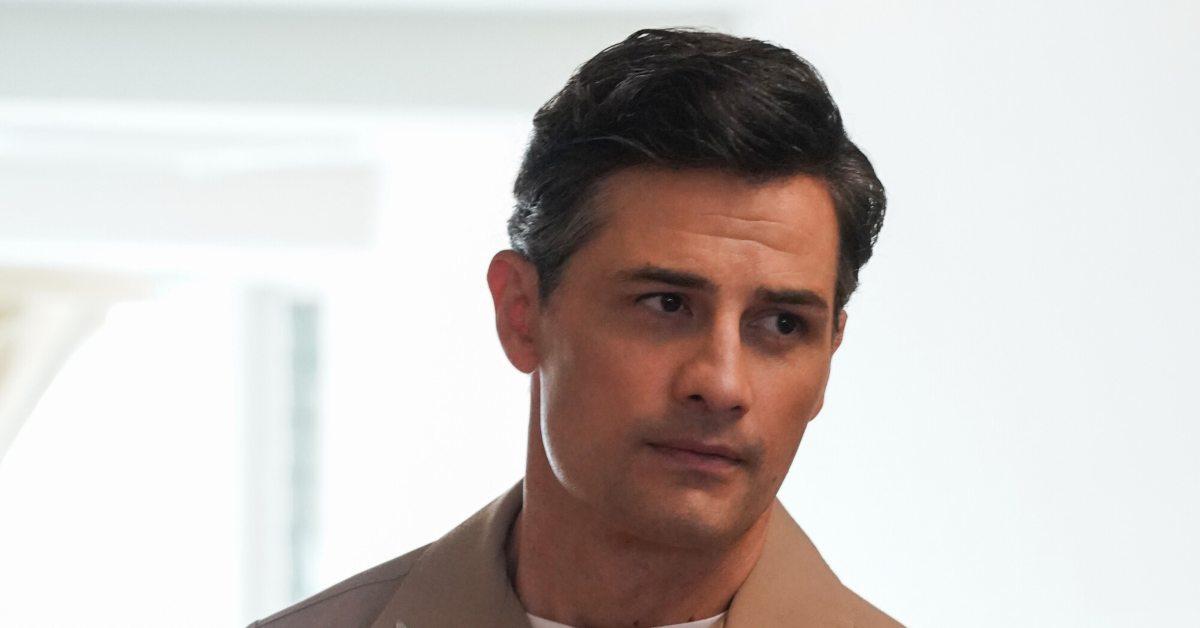 Captain Joe Milius Is Back on 'NCIS: 'Hawai'i' Baby!
Captain Joe Milius is finally returning to 'NCIS: Hawai'i.' Let's get reacquainted with him. We'll find out where he went and why he's back!
Many NCIS: Hawai'i fans were devastated when Captain Joe Milius, played by actor Enver Gjokaj, was transferred to Washington D.C. Not only because we wouldn't get to see his very handsome face on our television screens, but more so because we were devastated for our leading lady, Special Agent Jane Tennant, played by the stunning Vanessa Lachey, and her budding romance with the captain.
Article continues below advertisement
But don't you worry your pretty little head, because although Captain Joe Milius hasn't made an appearance yet, he'll be back on Season 2, Episode 17 of NCIS: Hawai'i.
Let's get reacquainted with Captain Joe!
Who is Captain Joe Milius on 'NCIS:Hawai'i'?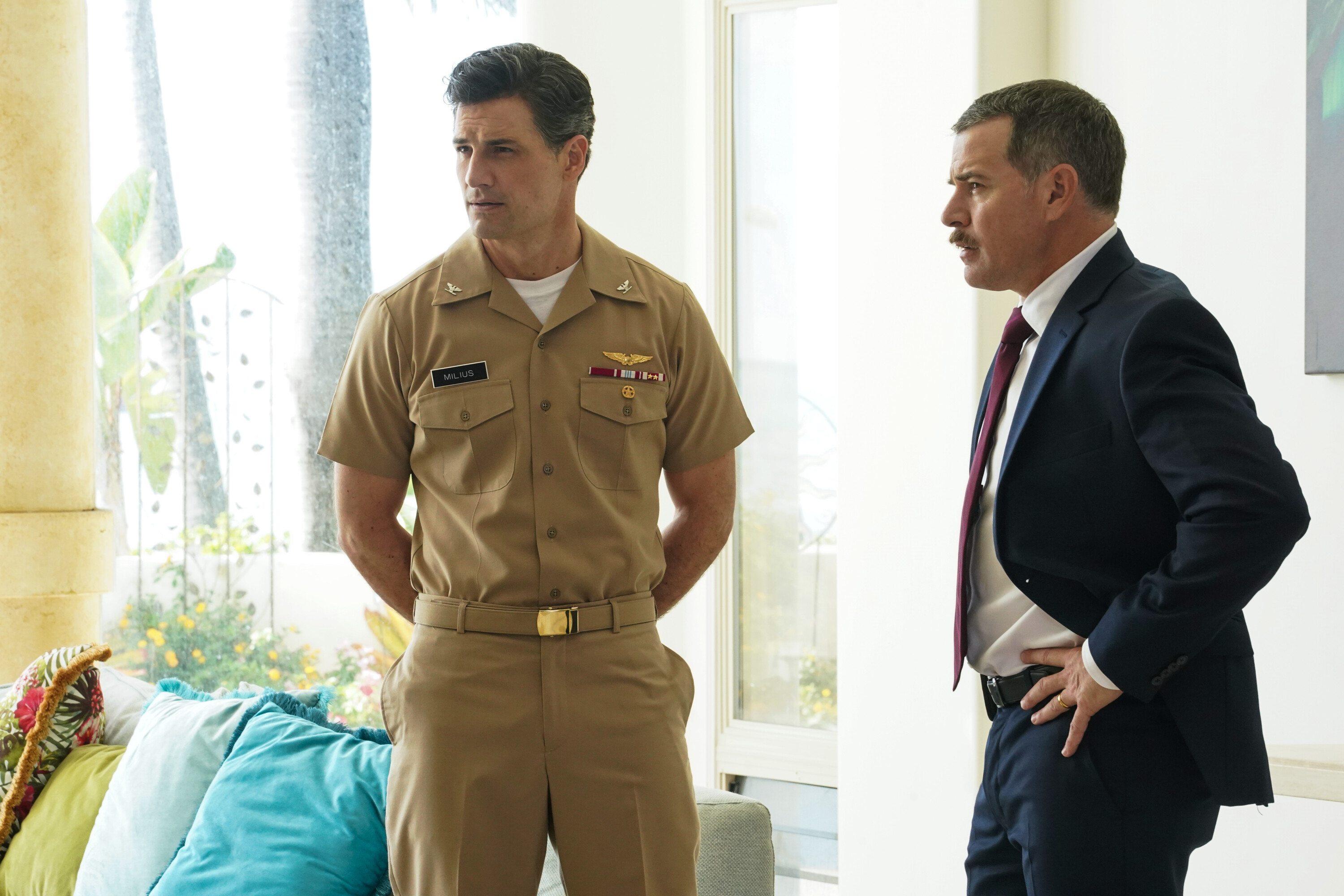 We first met Captain Joe Milius in the pilot episode of NCIS: Hawai'i. He's a captain in the US Navy and worked as the Deputy Chief of Staff for the Pacific Fleet. During Season 1, Joe helped Jane and her team solve the a high profile case involving a Navy jet pilot. During the season, Joe ended up being transferred to the Pentagon, leaving fans worried that he wouldn't be back.
Article continues below advertisement
Enver Gjokaj, who plays Joe, was actually booked on another show, which caused production conflicts. Producer Jan Nash told TV Insider "He is a super-talented guy, and he got another job, so he has not been available to us… But we are hopeful that we'll be able to see him again. We love him. Enver is a great guy. He is great as Joe Milius, we love that dynamic, so we're hopeful."
This gave us hope that Captain Joe would be back in the latter half of Season 2. Thankfully, our dreams became a reality.
In the promo for Episode 17, we can see Captain Joe return to tell the NCIS crew that "a couple criminals were gunned down." The description for the episode is "Milius returns to Hawai'i as the NCIS team pursues a dangerous high-value U.S. Government target with the help of a unique informant; Tennant and Daniel deal with Alex's acceptance into the Naval Academy."
It isn't clear how many episodes Enver will be in, but just like Jan Nash, we're hopeful that he will be in many more to come.
Article continues below advertisement
In addition to appearing in NCIS: Hawai'i, Enver has been in Agents of S.H.I.E.L.D., Emergence, Rizzoli & Isles, Witches of East End, The Walking Dead, The Rookie, Resident Alien, and Agent Carter.
Enver is Albanian American and grew up in Orange County, Calif. with a twin brother, Demir, and an older brother, Bekim. His IMBD page tells us that he received a Bachelor of Arts in English from UC Berkley and he has an MFA in Acting from New York University. Over the years, he has also been seen on stage in renown theatres such as The Public Theatre and The Old Globe.
Enver definitely has been #bookedandblessed. We selfishly hope that he doesn't get cast in anything else so that he can be Captain Joe on NCIS: Hawai'i for a little while longer.
Make sure to catch NCIS: Hawai'i every Monday at 10 p.m. EST on CBS.