'NCIS' Lost "Another Family Member" in Billy Mac — Everything We Know About Him
Who was Billy Mac from 'NCIS'? The March 13, 2023, episode was dedicated to Billy Mac, a significant member of the 'NCIS' team who sadly passed away.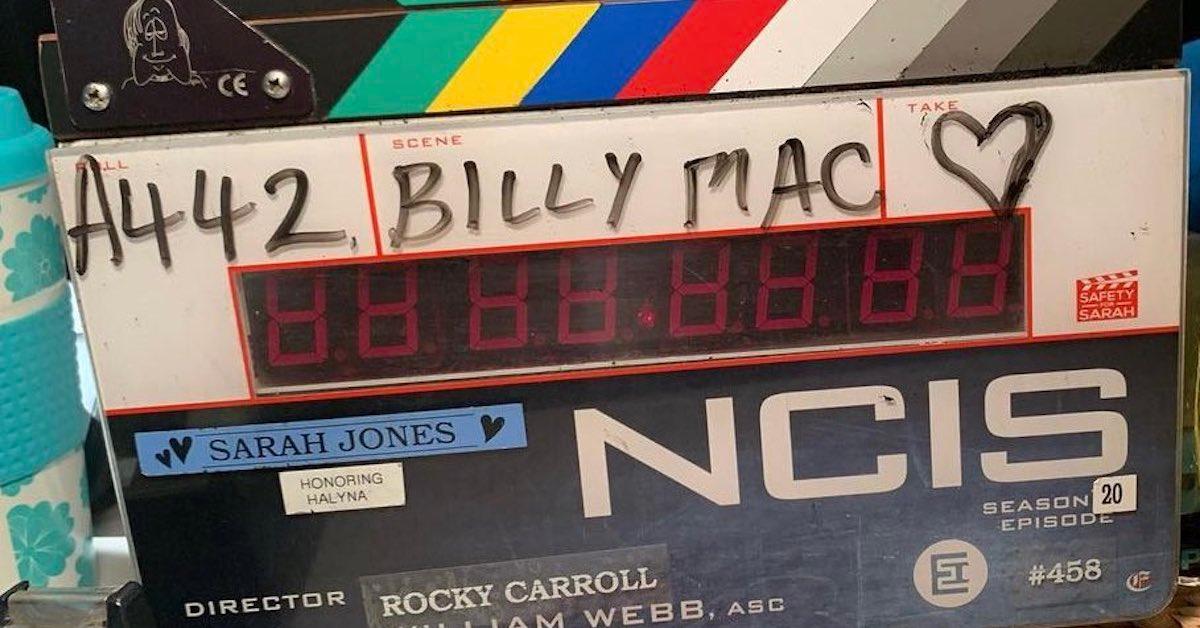 When we think of the name, Billy Mac, some of us may associate him with the kooky singer from Love Actually played by Bill Nighy. But in the world of NCIS, Billy Mac wasn't just a real person, he was also a very memorable part of the team. Sadly, however, in early 2023, William "Billy Mac" McLaughlin passed away.
Article continues below advertisement
So on March 13, NCIS dedicated Season 20, Episode 16 to Billy Mac and his memory. But who was Billy Mac and what did he do for NCIS? Shows like NCIS employ hundreds, if not thousands, of people to make it come to life, and Billy was a notable part of the team.
Article continues below advertisement
Billy Mac was a propman for 'NCIS' before he passed away in 2023.
While Billy Mac and his family kept his life and his passing private, news of his passing was first shared on Instagram by first assistant director Paul Snider. He wrote, "NCIS lost another family member with the passing of Billy 'Billy Mac' Mclaughlin. A great propman, the class clown, a good friend and a great human being. RIP Billy."
Article continues below advertisement
Other crew members shared their favorite moments of Billy on the post. Makeup artist June Bracken commented, "I was so sad of his passing! He was a good man with a kind heart! Alway made us laugh especially on St Patrick's Day!" Cameraman Christos Bitsakos wrote, "Yes for sure! Love Billy! He was one of those guys that you just want to be around and always had your back! RIP Billy! You will be missed!"
It's evident that while we didn't necessarily see Billy on-screen, his work and attitude behind-the-scenes as a propman were both clearly meaningful to the entire cast and crew. Co-executive and supervising producer Avery Drewe commented, "I don't think there's a single image that can capture Billy Mac. Propman who read the script and had creative ideas on how to make a scene work better. Propman who kept it light when it was needed, and switch on a dime to having the right thing ready in a crunch."
Article continues below advertisement
Avery also said, "Keeper of the Super Bowl pool. Keeper of all pools. Keeper of laughter. 'Supervisor' of the last day before Christmas hiatus event, guy you could turn to when you had a ridiculous last minute request, guy you could turn to when you needed a smile, guy you could turn to for anything really. Guy who lived life fully. Rest in Peace my friend, you made our world better."
Our condolences go out to Billy's friends, family, and the entire team behind NCIS.