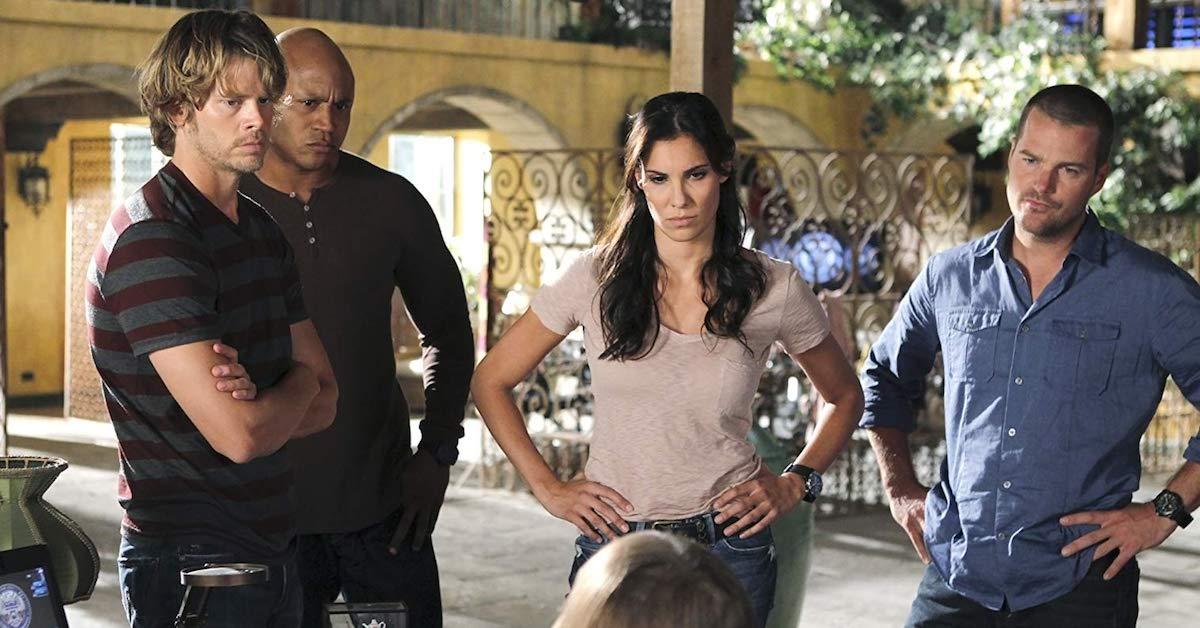 Fans Keep Getting Hints That Multiple Characters Are Leaving 'NCIS: LA'
By Allison Cacich

Apr. 12 2019, Updated 8:55 a.m. ET
Is NCIS: Los Angeles on its last leg? Following March 31's jam-packed episode, fans are fearing the worst. 
It wasn't lost on viewers that the show appears to be wrapping up several of the main characters' storylines, most notably fan-favorite couple Nell and Eric. Scroll down for more information about the CBS procedural's future. 
Article continues below advertisement
Is NCIS: LA ending?
The network has yet to announce whether it will renew the drama for an 11th season, but fans shouldn't give up hope. CBS previously waited until April 18, 2018, to order Season 10, so we should be hearing news about the show's fate very soon.
Even if NCIS: LA does come back for another year, we can't guarantee that all of the actors will return with it. After Episode 19 aired, viewers questioned whether the series was setting up an exit for Renée Felice Smith and Barrett Foa, who play Nell Jones and Eric Beale, respectively.  
Article continues below advertisement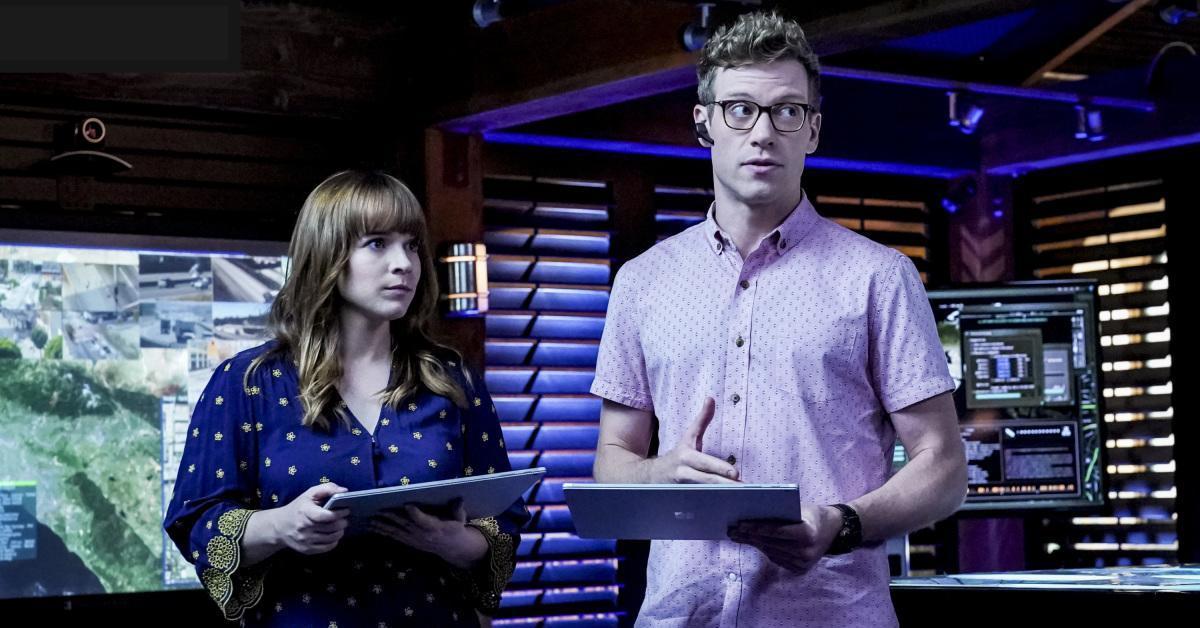 In one scene, the duo discussed moving to San Francisco after it was revealed that Nell's mother had been diagnosed with coronary heart disease and would be seeking treatment at a center in the Golden City. 
Later in the episode, Eric told Nell that he received an amazing job offer in San Fran that would allow the intelligence analyst to quit her job at the NCIS and care for her mom full time. 
Article continues below advertisement
Neither Renée nor Barrett have commented publicly on rumors that they're leaving the show, but the 41-year-old actor recently gushed about his on-screen partner on Instagram. 
Next to a video of the pair goofing around behind the scenes, Barrett wrote, "This is a perfect example of the wacky fun @reneefelicesmith and I have together on set every single day. (Cameras rolling or not.)"
But Nell and Eric's futures aren't the only ones that hang in the balance…
Are Kensi and Deeks ready to start a family on NCIS: LA?
Article continues below advertisement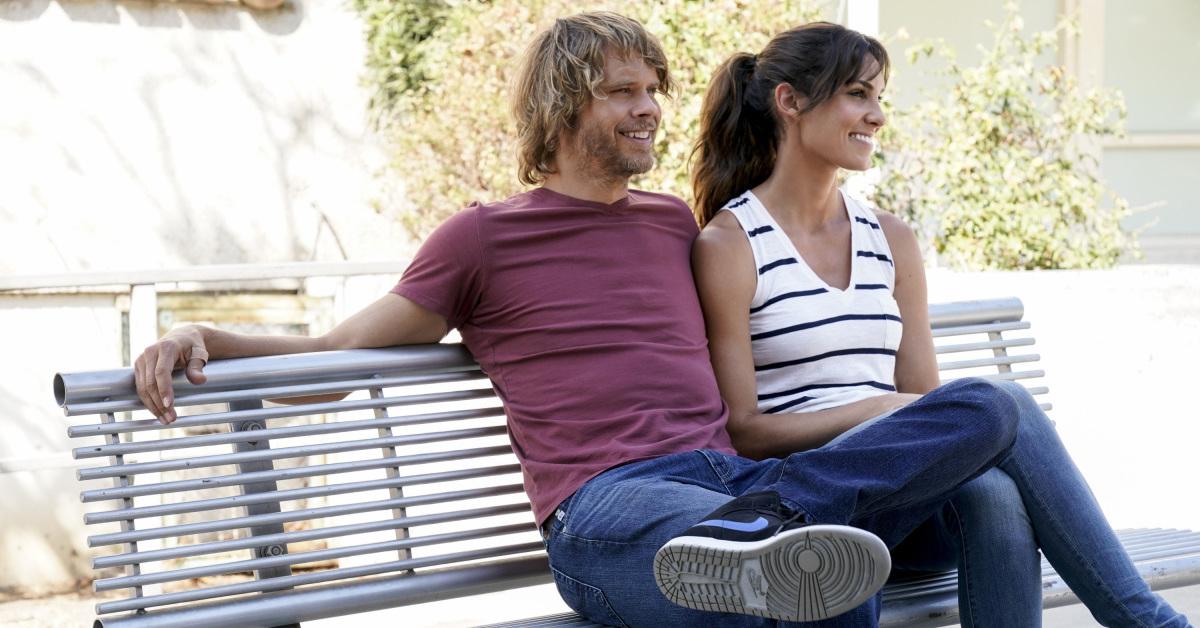 Now that Kensi Blye (Daniela Ruah) and Marty Deeks (Eric Christian Olsen) are married, fans think kids are a logical next step for the couple, which would certainly impact their work with NCIS. Some viewers speculate that the duo will leave the agency to focus on their newly opened bar. 
Article continues below advertisement
One Twitter user even championed a new series: "I would totally watch a Kensi and Deeks Hart to Hart type spinoff. I just want more Kensi and Deeks."
Executive producer Scott Gemmill may have inadvertently hinted at a cast shakeup when asked about possible crossovers with NCIS or NOLA in a September interview. 
"I brought that up last year, and we talked about it and it never came to fruition because it is logistically really tricky in terms of trying to line up all the ducks in a row. But it's Season 10 for us, if we are going to do it, we should do it now while we still have everybody around," he told Parade. 
"There's a lot of exciting things happening," he added. "We're still having fun and challenging ourselves and our cast, and, I think, maybe that is why we've been blessed with ten seasons."
Watch new episodes of NCIS: LA on Sundays at 9 p.m. ET on CBS.