After 14 Years of Crimefighting, 'NCIS: Los Angeles' Has Been Canceled — What Happened?
After 14 years of crimefighting, the NCIS: Los Angeles team is handing over their badges. Why was the show canceled?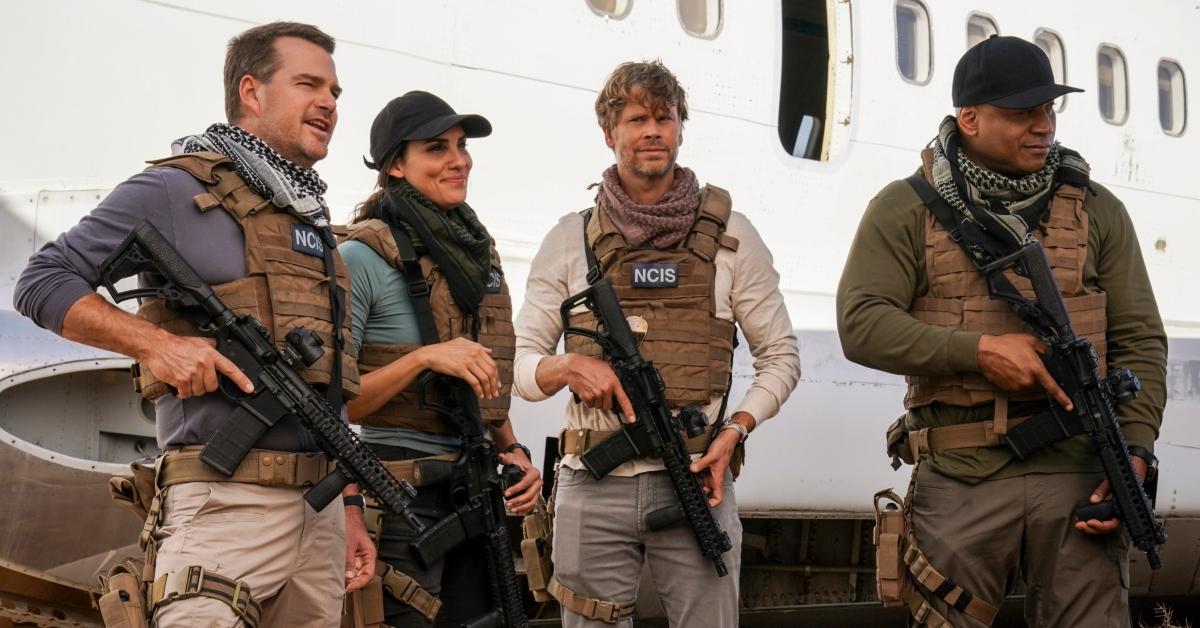 After 14 years of putting their lives on the line, the NCIS: Los Angeles team is handing over their badges. On Friday, Jan. 20, news broke that the hit CBS series would be coming to an end.
Why was NCIS: LA canceled? And when is the final episode? Here's what we know.
Article continues below advertisement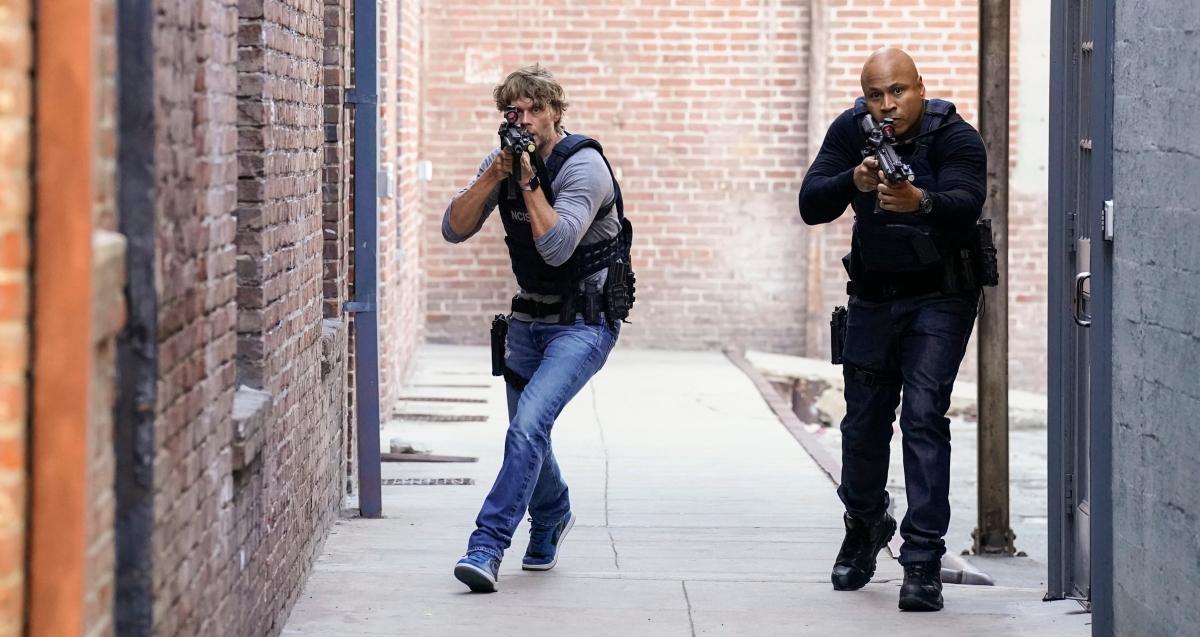 'NCIS: Los Angeles' is ending after Season 14. Details on the series finale date.
According to TVLine, NCIS: Los Angeles will come to an end at the conclusion of the current season.
The longest-running NCIS spinoff will wrap its 14-year run with the series finale on Sunday, May 14 at 10 p.m. ET on CBS, and streaming live and on demand on Paramount Plus. The event will mark the 322nd episode of the series.
In a statement, president of CBS Entertainment Amy Reisenbach said, "For 14 seasons, NCIS: Los Angeles has been a stalwart of our lineup with characters who were a joy to watch. It's no surprise this show succeeded as a global franchise. From Day 1, the cast, producers, and crew were amazing network/studios partners, and their teamwork, talent, and spirit vividly came through on the screen. We are so grateful for the collaboration and remarkable run of these treasured members of our CBS family, and plan to give them the big sendoff they and their fans deserve."
Article continues below advertisement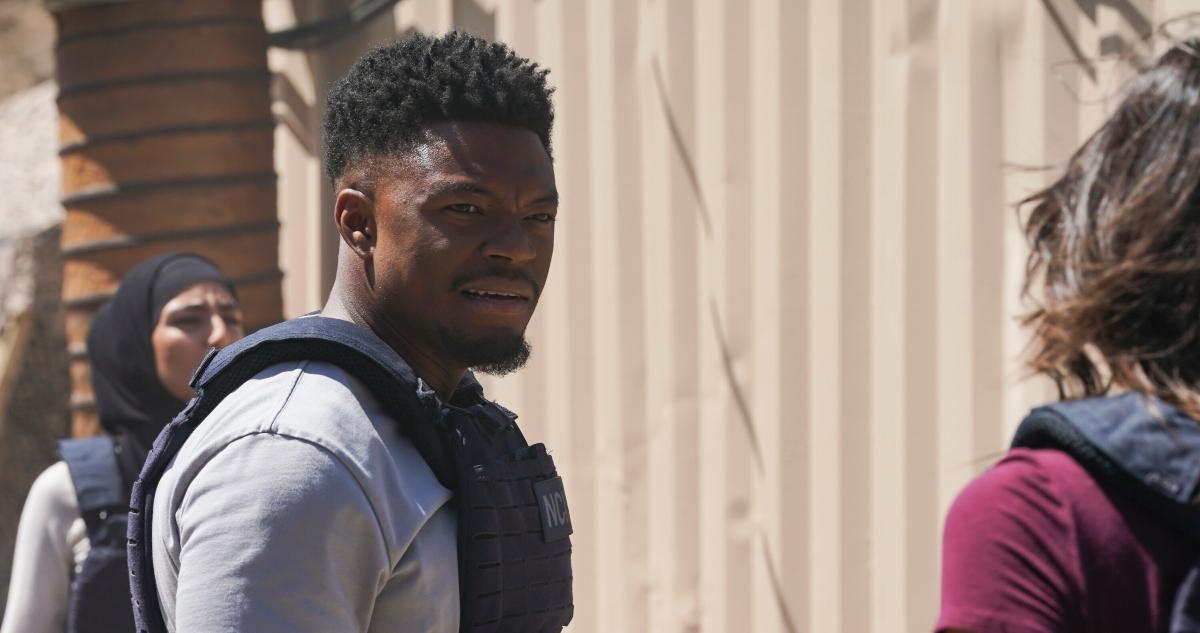 Why was NCIS: Los Angeles canceled?
As of the time of this writing, no one has spoken publicly about why the decision was made to cancel NCIS: LA — though it's always safe to assume that ratings and watch numbers play a big part.
As TVLine reported, Season 14 of the series has been averaging 6.2 million total viewers and a 0.6 demo rating, which is down 15 percent from its previous season. In total audience numbers, the series ranks No. 12 out of the 13 dramas that CBS has aired during the current TV season — only beating out CSI: Vegas in last place.
Article continues below advertisement
Even with lower-than-expected numbers, the news comes as a shock given that, less than a year ago, NCIS: Los Angeles had been praised so highly by the former president of CBS Entertainment, Kelly Kahl.
In a 2022 statement about the series renewal for Season 14, Kahl said, "NCIS, one of the most popular and enduring series in the world, and fan favorite NCIS: Los Angeles have been hugely successful on the CBS schedule for years."
Article continues below advertisement
'NCIS: LA' fans are unsurprisingly not happy about the news.
It didn't take long for fans to flood social media with their thoughts on the cancellation of NCIS: LA.
Some shared feelings of sadness, writing comments such as "Absolutely wrecked by this news," while others couldn't disguise their anger. "What did you do, CBS???" wrote another viewer. "NCIS: LA is one of the BEST shows you have. It doesn't deserve this treatment... After so MANY YEARS.... All of a sudden???"
Meanwhile, there were others who were disheartened by the news, but not necessarily shocked: "NCIS LA is ending. Well not surprised at all. The writing was on the wall with two of them becoming parents, one trying to find truth of his past, etc.
Article continues below advertisement
LL Cool J says he's happy to end the show on a high note.
As of this writing, not too many of the NCIS: LA cast has spoken out about the show's cancellation. However, LL Cool J took to Instagram to share his thoughts, and he seems fairly OK with the news. Citing the massive success of the recent NCIS three-way crossover, he said he's just happy to be ending the series on a high note.
"Thank you to all our millions of fans around the world!! Some of our best ratings in years," he wrote. "After 14 seasons, this is the perfect time to end NCIS: LA on top of our game!!!"
He added that he looks forward to continuing a partnership with CBS, and teased "exciting announcements and dates ahead!"
How will the final season of NCIS: LA come to an end? Tune in for the remaining episodes of Season 14 when the series returns on Feb. 19.