EP Teases Highly Anticipated 'NCIS' Three-Way Crossover Event (EXCLUSIVE)
'NCIS' Crossover Event — EP Chris Silber spoke exclusively with 'Distractify' about the cast coming together for the epic three-way crossover.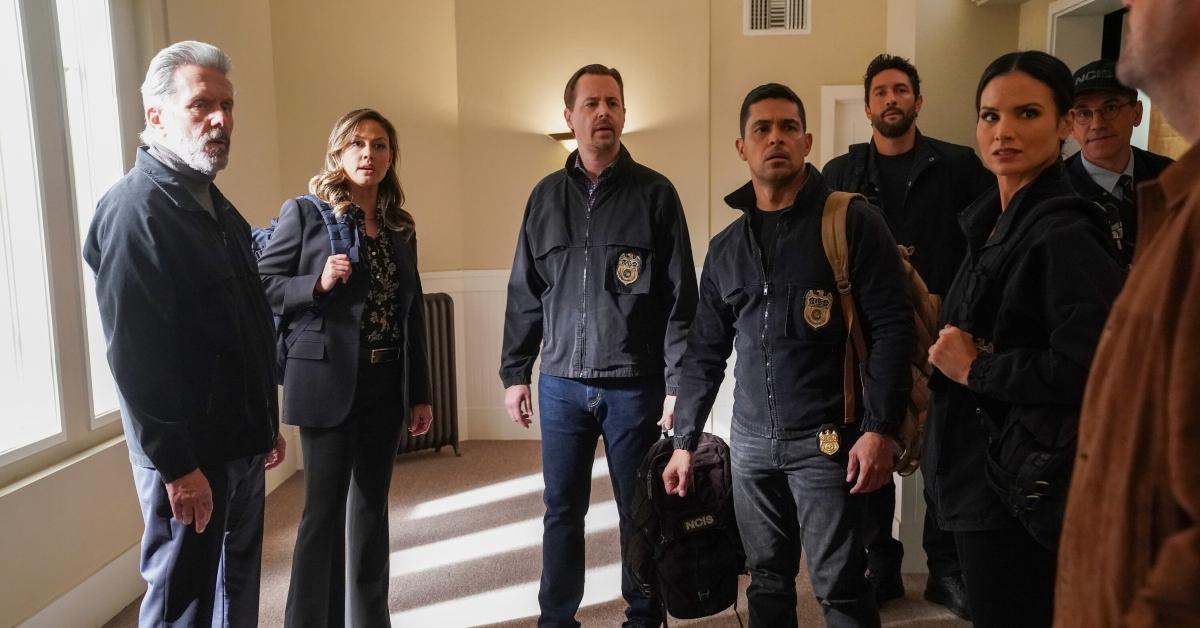 For the first time in franchise history, the cast from three NCIS shows — NCIS, NCIS: Hawai'i, and NCIS: Los Angeles — are coming together in a three-hour crossover event.
Team members from all three divisions head to Washington, D.C. to celebrate the retirement of their former Federal Law Enforcement Training Center (FLETC) professor. However, just before the big party, the professor is found dead in his apartment.
Article continues below advertisement
The NCIS agents immediately suspect foul play and begin to investigate the case, only to uncover more questions. With a mysterious hitman targeting the agents, and one of their own kidnapped, the teams are forced to work together to neutralize the threat.
Distractify spoke exclusively with Chris Silber, co-showrunner and EP on NCIS: Hawai'i about the highly anticipated crossover.
Check out our Q&A below. (Editor's note: This interview has been edited and condensed for clarity.)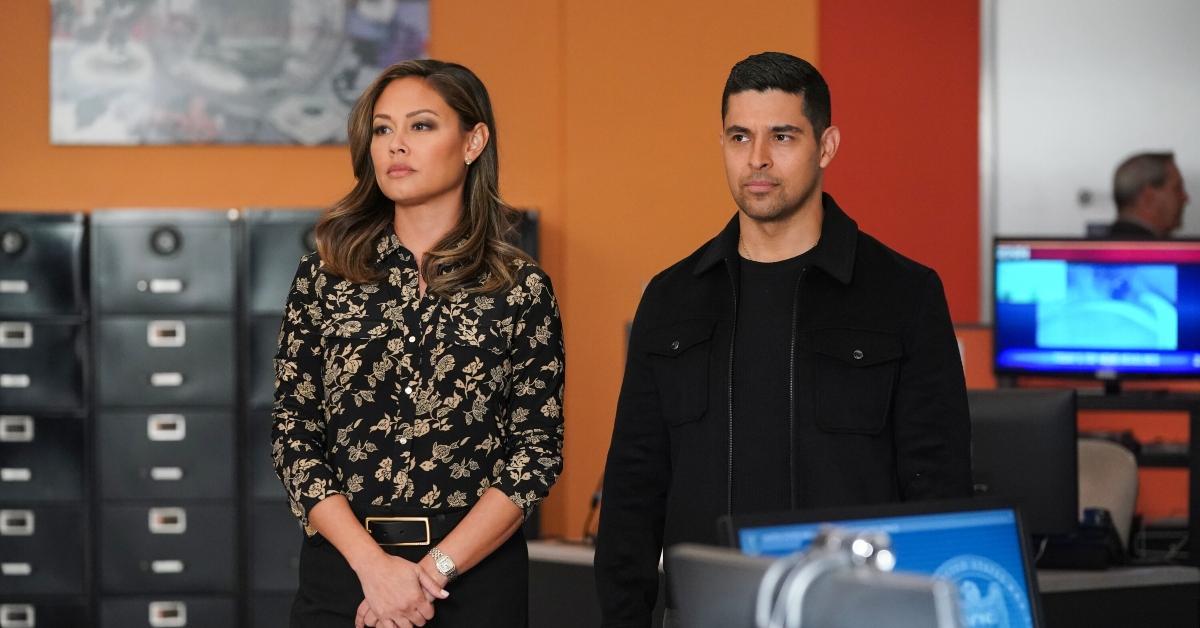 Article continues below advertisement
NCIS crossover event — EP talks cast coming together and more.
Distractify: What can you tease about this epic three-way crossover NCIS event?
Chris Silber: I mean, it is an unprecedented event. I've worked for many years on these shows, and [we've] had crossovers of two shows, most of the shows have been spinoffs of one of the other shows, but this is the first time we've gotten three. They're all on the same night; they're all connected. I think what we're going to deliver is something that you would come to expect and want from having these three different teams from these three different shows work together.
The crime itself keeps unwrapping into a deeper and deeper mystery, but it really starts with and remains within the concept of all of these amazing characters interacting with each other. ...They're trying to take hold of the case, desperately working together, always having fun, and it's just this incredible three-hour playpen of the characters we've never seen, interact in a way that is oftentimes unexpected.
Article continues below advertisement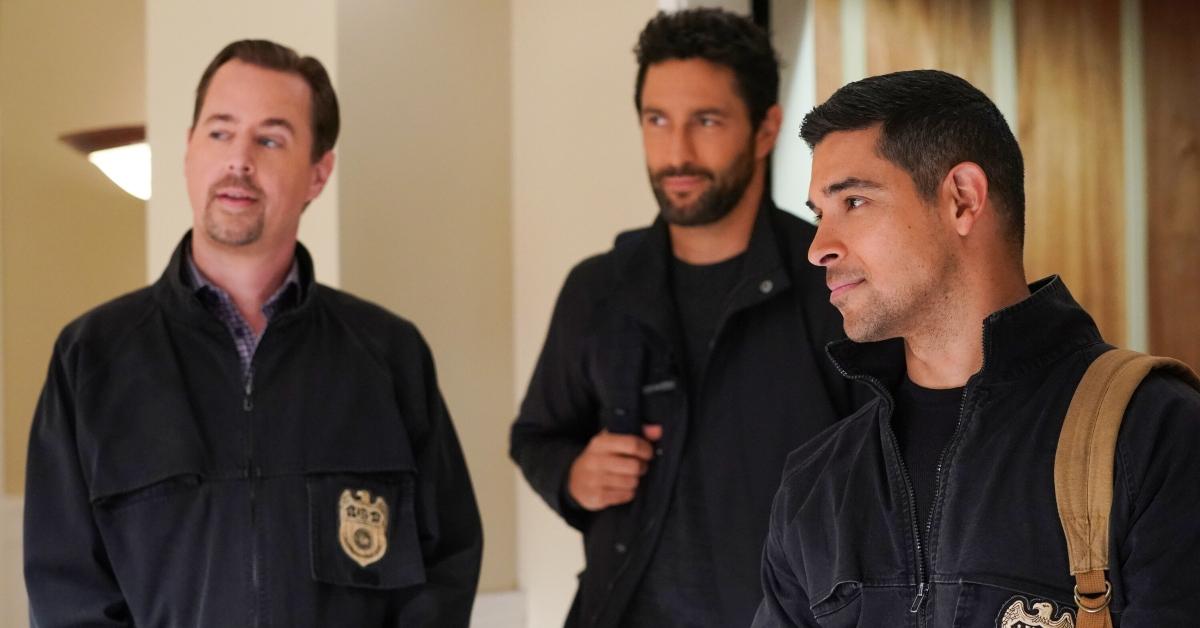 Distractify: Can you talk about these alphas from three different NCIS teams now having to work together and what power dynamic that creates?
CS: The mothership, which starts off the crossover, really leads into this idea of like the three A-teams ... how [and] who takes control, and that theme plays throughout. But you see this arc, they get more comfortable with each other, even with folks who don't know each other and haven't worked together. And it was, of course, a good challenge because it provided a story and character engine to have someone like [Jane] Tenant, who is, you know, amongst them other than the director of NCIS, the highest ranking NCIS agent, deal with all the different leaders, see how they are in each other's environments, and see how they sort of stumbled into finding a working relationship in a really satisfying way.
Article continues below advertisement
Distractify: What was it like on set with the cast of all three NCIS shows?
CS: It was a blast. You know, I mean, I've been working on these shows since before there was an NCIS: LA. I had never met any of the actors on set, at least from their show. ... And the actors and, you know, again, I was only on set for our episode (NCIS: Hawai'i). But our guests from the other shows came in with incredible spirits. And they were invited to our set as family. And the actors spent all their time offset hanging out and chatting. And, you know, it really did feel like a big extended family.
Distractify: Will a three-way NCIS crossover event become a yearly thing?
CS: I love the crossovers. I've always loved them, I will continue to love them. And so I'm always game to crossover with any show, whether it be another in the NCISverse, or anywhere on CBS Television. I'm ready and willing to play.
You can watch the NCISverse crossover event on Jan. 9 at 8 p.m. EST on CBS.