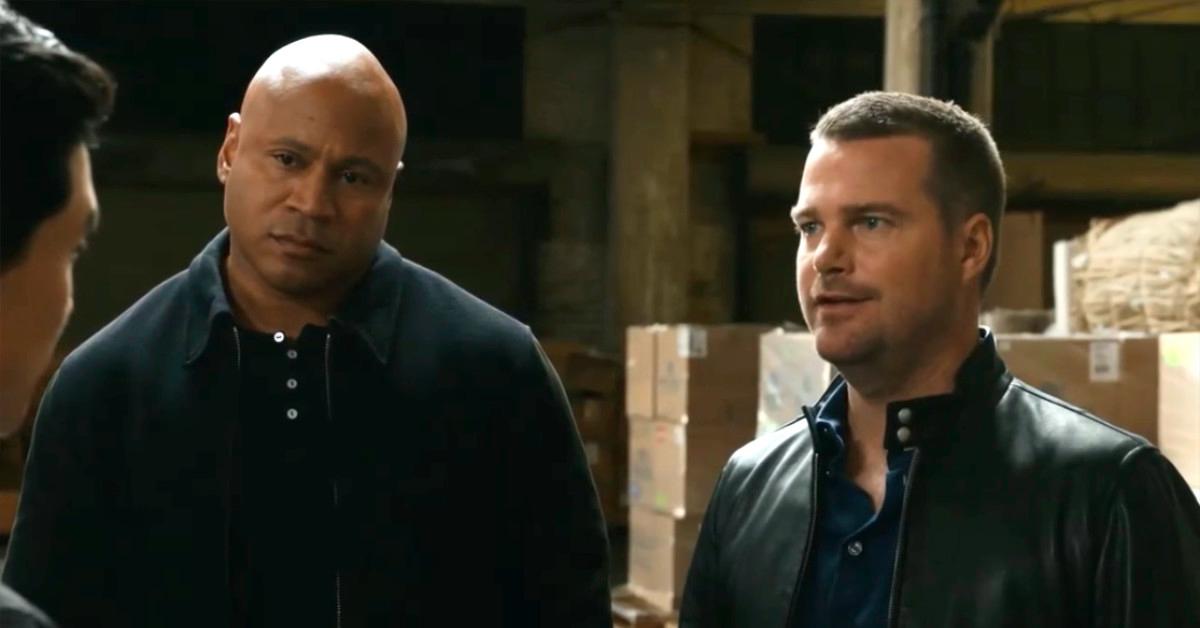 'NCIS: Los Angeles' Aired Its First Episode Without LL Cool J—Is He Leaving the Show?
If you're wondering why LL Cool J left NCIS: Los Angeles, you might be one of the fans who noticed that his character, Special Agent Sam Hanna, was missing in last week's episode, "All the Little Things."
LL hyped up the "All the Little Things" with a preview clip Instagram last week, but when the episode aired, Sam was nowhere to be found. "Where is Sam?" one tweeted.
Article continues below advertisement
"By the way, is this the first episode we haven't seen Sam at all?" another wrote. (Seems like it was: "All the Little Things" is the first of 291 NCIS: LA episodes in which LL is credited but didn't appear, according to his IMDb filmography.)
LL didn't reveal why he sat the episode out, but don't say goodbye to his NCIS: LA character yet! Read on for details about Sam's absence last week and his upcoming return…
Sam was away on a family matter in last week's episode.
NCIS Special Agent Fatima Namazi (Madalion Rahimi) explained why Sam was out of the office in a scene from "All the Little Things"— the same scene that LL shared on Instagram.
Article continues below advertisement
"Sam's father had some sort of spill, so he and his daughter went out of town to deal with that," Fatima told colleague Devin Roundtree (Caleb Castille), after he finds the NCIS headquarters nearly empty.
Sam's absence, though, meant that he missed that episode's case: an abandoned baby on a U.S. Navy aircraft carrier.
Article continues below advertisement
He'll be back on the job in tonight's episode.
We have good news for all you LL Cool J fans out there. The rapper-turned-actor actor is back in action in the episode of the CBS procedural airing tonight, Sunday, March 20.
Promotional photos from tonight's episode, "Murmuration," show Sam joining the NCIS team's investigation into an unidentified aircraft that flew into U.S. airspace and crashed into a Navy plane. Meanwhile, Deeks (Eric Christian Olsen) and Kensi (Daniela Rush) spend the episode preparing for their foster inspection.
Sam has a big role in next week's installment, too.
CBS' synopsis for next week's episode, "Bonafides," mentions Sam, too: "When DOJ Agent Lance Hamilton's partner is killed, Sam dons his previous undercover persona of 'Switch' to find the culprit. Also, Kensi, Deeks, Roundtree and Kilbride [Gerald McRaney] work to catch an aerospace engineer who stole classified Navy schematics."
Article continues below advertisement
That episode is actually airing at the special time of 8 p.m. ET—because CBS is airing two NCIS: Los Angeles episodes back on March 20. The second episode, "Pandora's Box"—directed by actress Daniela Ruah and airing at 9 p.m. that night—has the NCIS team going undercover as black market buyers to find the thieves who made off with high-end art.
Article continues below advertisement
In an interview with Australia's Studio 10 last year, LL said it's "pretty amazing" that the show has lasted so long. "It's definitely unexpected," he said. "I figured we'd go two years and be done, so this is great."
The 54-year-old also said that he and his NCIS: LA coworkers are doing their best "to make sure the fans are entertained, keeping our eyes to the street in terms of what's going on with humanity, not phoning it in, [and] appreciating the fact that we're doing what we're doing."
NCIS: Los Angeles airs on Sundays at 9 p.m. ET on CBS and streams live and on-demand on Paramount+.