Charlie 1 Is Back on 'NCIS: Hawaiʻi' so We Should Probably Do a Little Refresh
An old face is returning to 'NCIS: Hawaiʻi' when the team is on the hunt for a merciless killer. Who is Charlie 1 on 'NCIS: Hawaiʻi'? This ain't his first rodeo.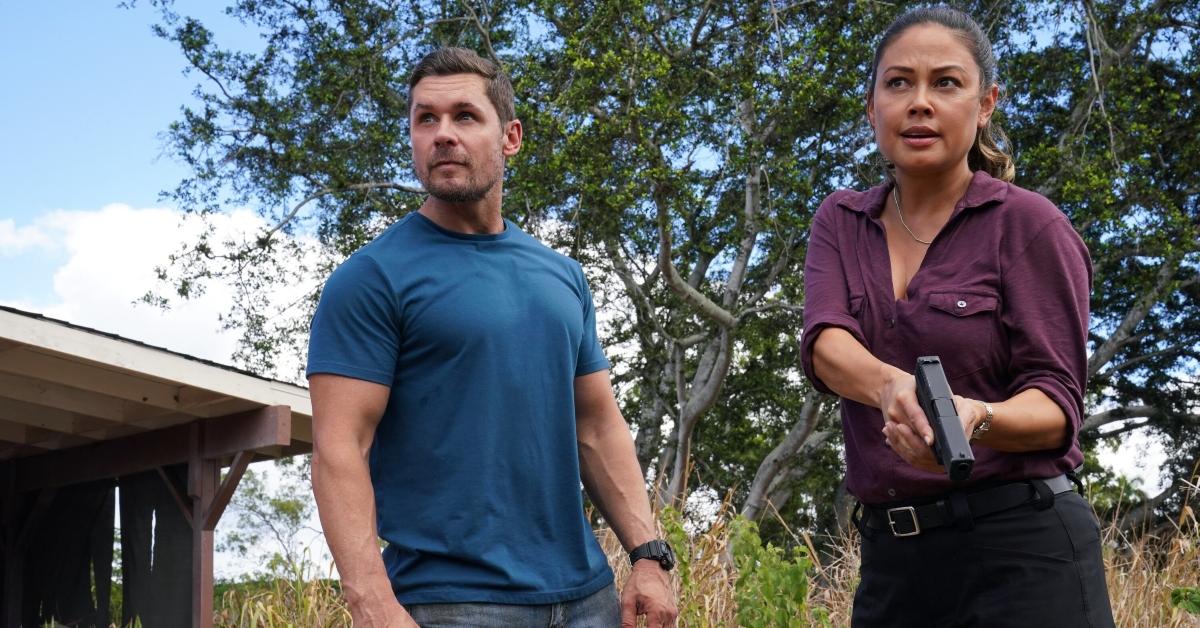 Things are about to take a meta turn in NCIS: Hawaiʻi when the team has to take center stage in a murder. Unfortunately for them, they need to call upon an old "friend" to help. This can't be easy for Special Agent in Charge Jane Tennant who takes the "in charge" part a little too seriously at times. Let's face it, asking for help is not one of Jane's strengths but desperate times call for truly desperate measures. Who is Charlie-1 in NCIS: Hawaiʻi?
Article continues below advertisement
Who is Charlie-1 in 'NCIS: Hawaiʻi'?
Season 2, Episode 8 is aptly titled "Curtain Call" and it's not because everyone will be acting up. According to the episode description, "When a naval officer is murdered while moonlighting in community theater, the NCIS team recruits a familiar face to help lead them to a ruthless international killer."
We argue most killers are ruthless but if it needs to be mentioned, that certainly says something.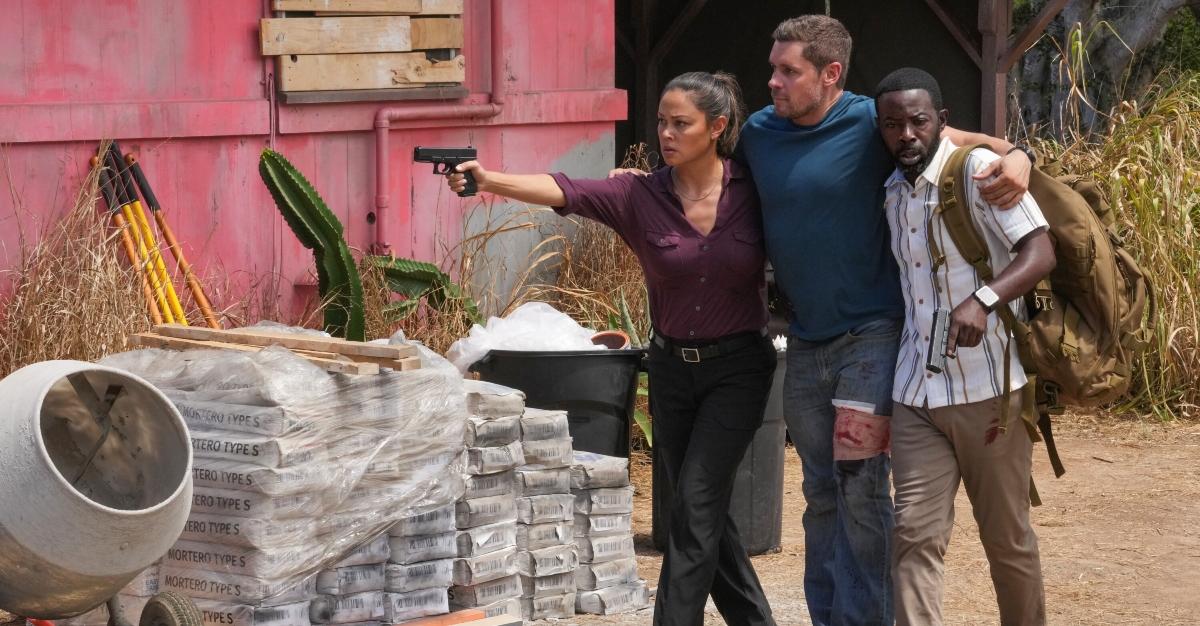 Article continues below advertisement
The "familiar face" in question is Charlie-1 (played by Linc Hand), a Navy SEAL whom we haven't seen since the Season 1 finale. By the looks of it, this is not a happy reunion for Jane, who could not be more exasperated. In the promo for the episode, Jane enters a house while announcing "Federal agents!" to its occupant, who turns around and says "Hey, Jane Tennant." Charlie-1 may be smiling but Jane has nothing but deep sighs and eye rolls for him.
It looks like Charlie-1 and Jane are searching for the same person. "This is our case," she tells him.
Later Charlie-1 reveals that he needs to "bring him in one way or another." You know what that usually means. Cue the Bon Jovi because this person is wanted dead or alive. We'll have to tune in to see who finds him first.
Article continues below advertisement
Where have we seen Linc Hand before?
This isn't the first time Linc Hand has stepped into the NCIS Cinematic Universe. In 2014, he guest-starred in an episode of the original NCIS and two years later popped over to the City of Angels to play an LAPD Patrolman on NCIS: Los Angeles. It sounds like Linc has really nailed the procedures of a procedural because he has also had small parts in CSI, Castle, and S.W.A.T.
Article continues below advertisement
Based on Linc's Instagram, it's clear he loves three things: his wife, the gym, and his dog. His commitment to fitness is so intense that Linc has participated in bodybuilding contests, and does pretty well. In a July 2021 Instagram post, he showed off his 2nd and 3rd place medals in Muscle Contest International. "Today has been a whirlwind," Linc wrote. "I'm going to relax and process tnght (eat some snacks) and then back in gym on Monday training plus looking for the next big acting gig that is coming my way."
Hopefully the gig on NCIS: Hawaiʻi is the next big thing.
NCIS: Hawaiʻi airs on Mondays at 10 p.m. EST on CBS.