Is Canadian Actor Noah Mills Leaving 'NCIS: Hawai'i'? He Has a Close Brush With Death
As CBS's 'NCIS: Hawai'i' Season 2 unfolds, fans are worried that actor Noah Mills will leave his role as Jesse Boone. Is he leaving 'NCIS: Hawai'i'?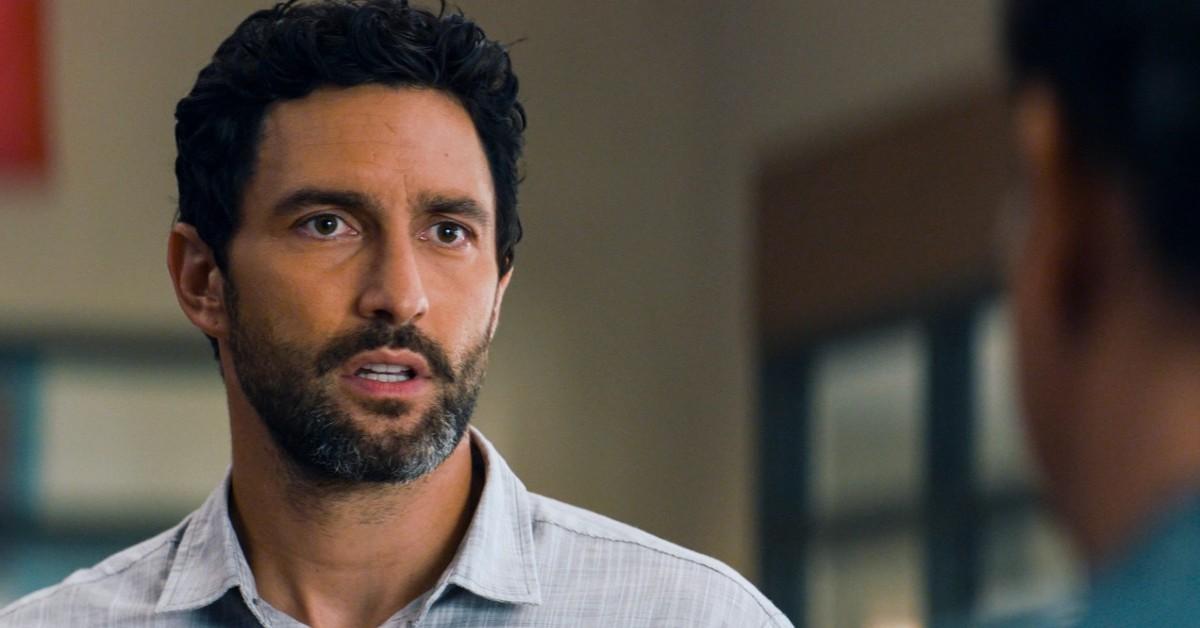 In Christopher Silber's procedural crime drama NCIS: Hawai'i, Special Agent in Charge of NCIS Pearl Harbor Jane Tennant (Vanessa Lachey) — aka the first woman to tackle the job — balances her high-stakes work life and her more mundane mommy life like a fierce tigress. With her steadfast team by her side, Jane investigates crimes involving the military, national security, and whatever criminal mysteries come her way. It's a tough job, but someone has to do it.
Article continues below advertisement
Premiering in September 2021, NCIS: Hawai'i is the newest addition to CBS's long-running NCIS franchise. Now that NCIS: Hawai'i is in its sophomore season, it's clear that anything could happen. And while the series itself is in a good place, fans are desperate to know if Canadian Hawai'i star Noah Mills (The Brave) will return as Jesse Boone.
Is Noah Mills leaving 'NCIS: Hawai'i'?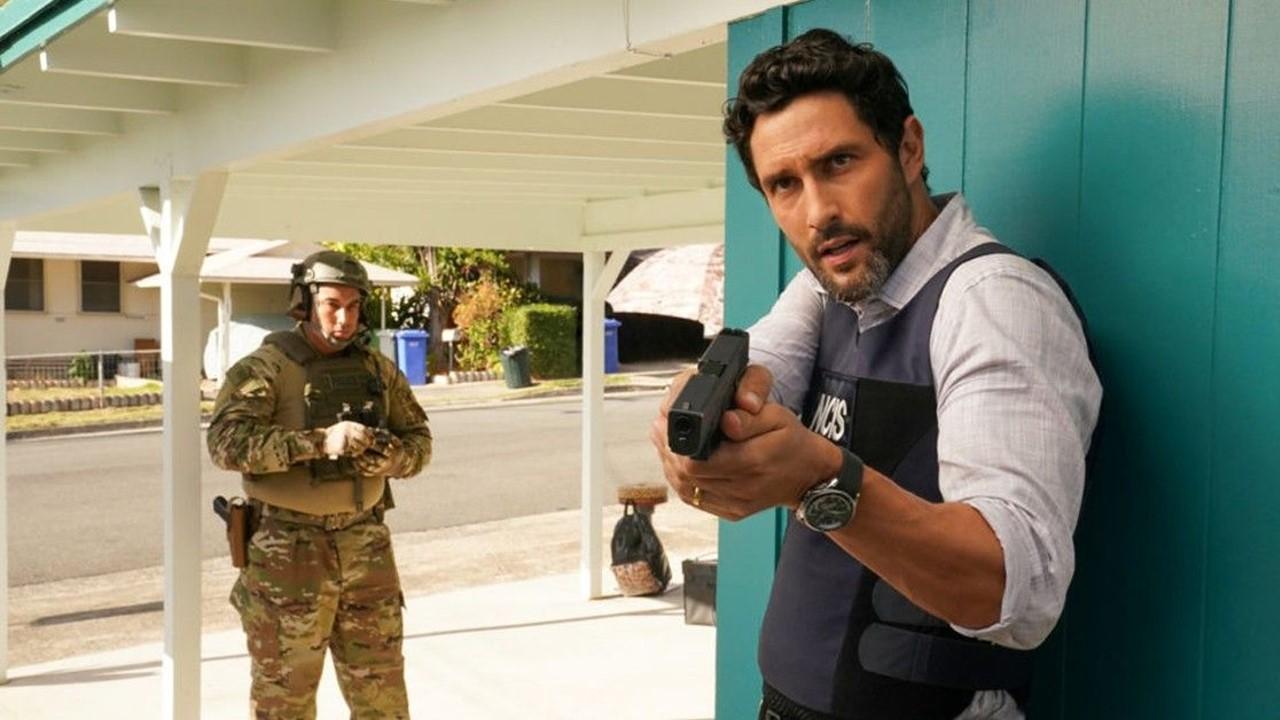 By the end of Season 2, Episode 6, titled "Changing Tides," the future looks questionable for the Canadian dreamboat's character (not to be crass, but have you seen him?). What does his fate look like?
Article continues below advertisement
Ahead of the second season's Episode 6, the promo teased that Jesse's life would be in danger. What else is new? After his fate was put into question ahead of the Season 1 finale, it's clear that he's now NCIS: Hawai'i's red herring. In the promo, Jesse infiltrates a drug lab as his team watches from the van. However, things go awry when Kai tells Jane, "No visual on Jesse."
Before Kai and Jane breach, they hear gunshots and fans were concerned. One fan tweeted, "JESSE???? ARE U OKAY!?!??!??" Although another wrote, "Jesse will be fine but I'm still stressed #NCISHawaii." So who was right? Is Jesse in trouble or does he make it out of Episode 6 alive?
Article continues below advertisement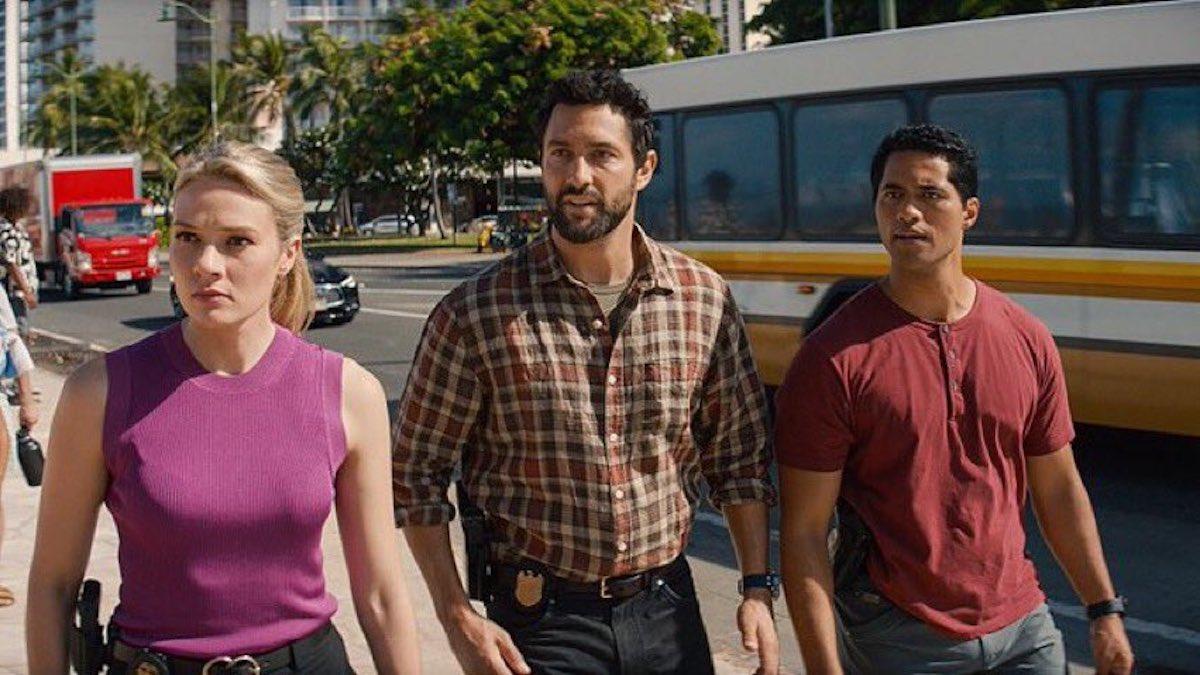 As it stands, Jesse is safe for now, although not without quite the scare. The promo did the episode justice because Jesse does overdose. Basically, in order to save Tyler, Jesse gives him his mask, and Jesse accidentally ingests fentanyl. So Kai injects Jesse with Narcan to save his life, showing all of us at home how we can save lives too.
Article continues below advertisement
Noah Mills wants to expand on Jesse Boone's troubling past.
For fans of Noah and his character, it may be comforting to know that the actor spoke to Looper about his "dream scenario" for Jesse.
"There's a past that I'd like to expand upon. [My character] was a D.C. homicide detective and wanted to get out of the urban, bureaucratic energy of D.C.," Noah explained.
"There's a reason he came to Hawai'i that we're still working on. That would be fun. Maybe something a little on the darker side and see a little bit more of the conflict and challenges he's had and what Hawai'i and being there with his family means to him. I think we'll get into that."
Article continues below advertisement
After sharing his hopes that his character will be involved in more outdoorsy stunts, Noah said, "We have this amazing capability to really go into the water and film some exciting stuff. We're working on getting some of that integrated into the storylines and scripts. It's going to be a kick-ass Season 2. I can already feel it. We had to get over that hump."
It's looking like Noah won't be leaving NCIS: Hawai'i anytime soon!
New episodes of NCIS: Hawai'i air every Monday at 10 p.m. EST on CBS.