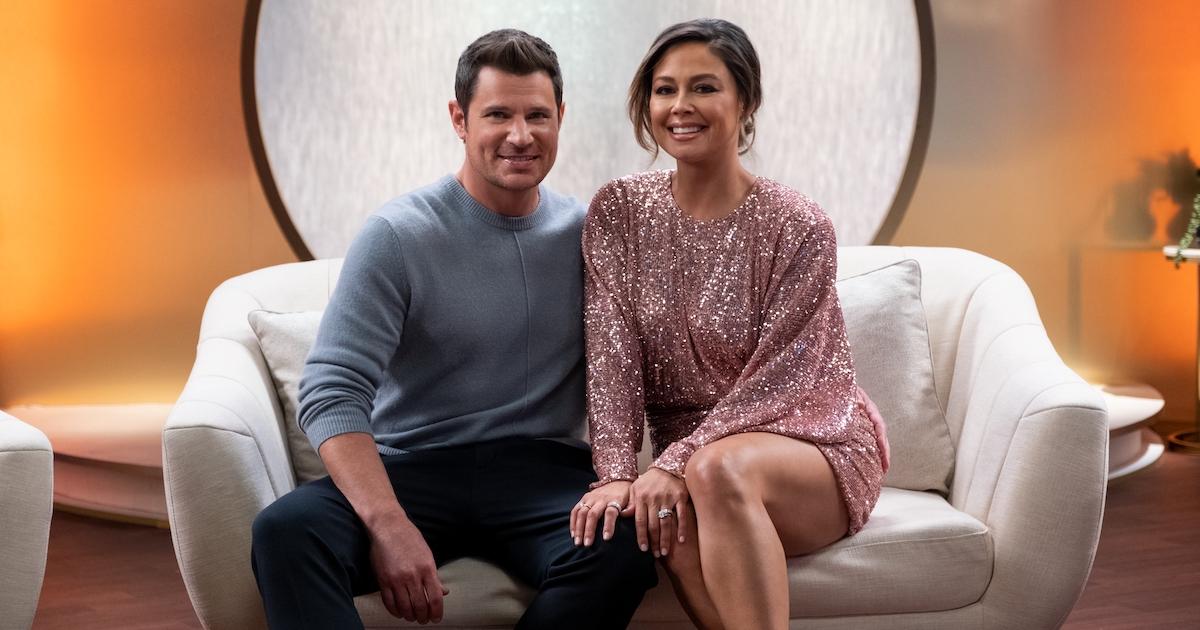 Vanessa Lachey Teases That 'Love Is Blind' Season 3 Is a "Little Spicy" (EXCLUSIVE)
While many popular dating shows rely on looks and physical attraction to match people up, the Netflix original Love Is Blind brings contestants from a particular city together to date, fall in love, and potentially get engaged — sight unseen.
When the series debuted shortly before the onset of the pandemic restrictions in Feb. 2020, it became an instant hit that spent some time in the golden spot on Netflix's Top 10 list.
Article continues below advertisement
Though only two seasons of Love Is Blind have dropped thus far, the dating show has given viewers the material for dozens of Grade A memes (not the least of which was "I'm, obviously, Nick Lachey"), and it's offered fans plenty to talk about regarding polarizing stars Shake Chatterjee, Shaina Hurley, Shayne Jansen, and Jessica Batten.
The sophomore season dropped on the streamer in Feb. 2022, and Netflix soon confirmed that the popular program had been renewed through Season 5.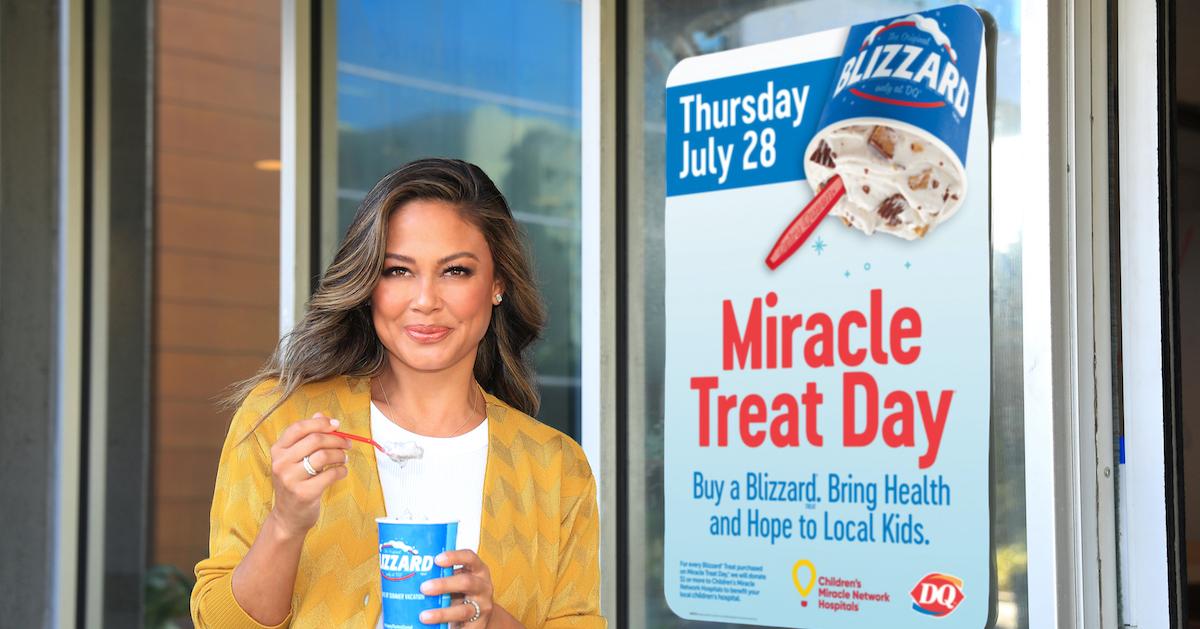 Article continues below advertisement
While a premiere date for the upcoming third season has yet to be announced, a new set of eligible singletons already got together in the pods to film the show.
Vanessa Lachey, who co-hosts the show along with her husband, Nick Lachey spoke exclusively with Distractify about what fans can expect to see from the upcoming third season of Love Is Blind, and about her partnership with DQ for Miracle Treat Day (which is on Thursday, July 28).
Vanessa Lachey teases that 'Love Is Blind' Season 3 is a "special season," and that they've already filmed Seasons 4 and 5.
Though the pod-to-engagements-to-wedding-day format is the same from season to season on Love Is Blind, each set of episodes has a different feel to it because the main location changes.
Seasons 1 and 2 of the Netflix series were shot in Atlanta and Chicago, respectively, and the upcoming third season will bring about two dozen Dallas-based contestants to the pods.
Article continues below advertisement
While viewers will have to wait to find out who made it out of the pods engaged, and who ultimately made it to the altar, Vanessa was able to tease a bit about Season 3.
"Dallas was a diverse cast..." she shared with Distractify.. "I remember thinking that it represented a lot of different sides of Dallas."
Though the season filmed in the Lone Star State, the stars aren't all Southern belles and Southern gentleman
"Dallas was a special season, and it got a little spicy," Vanessa said.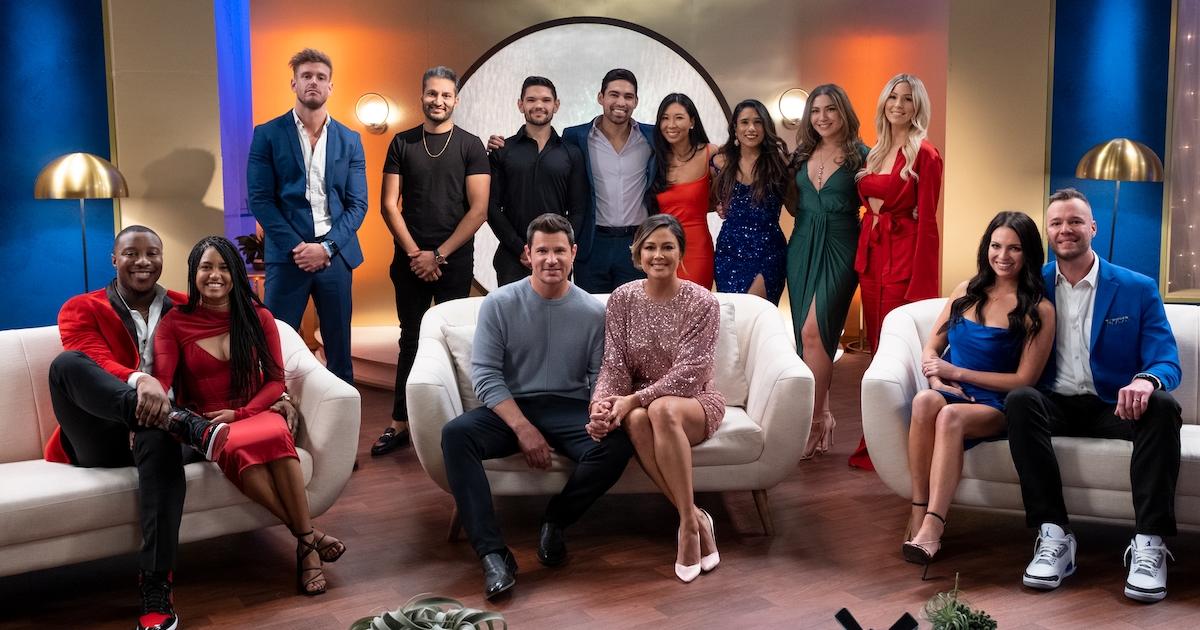 Article continues below advertisement
Vanessa and Nick filmed Seasons 3 through 5 of the series largely "back to back," and the actress told Distractify that what happened in each sometimes "start[s] meshing" together.
"We actually wrapped up a couple more seasons after three. They are locked and loaded and ready to go for your viewing pleasure whenever Netflix decides to release those," she teased. "They're continuing on, and it's it's a great show that people have resonated with because it's about finding love based on who you are on the inside, and also about the trials and tribulations that go along with that."
Though almost all of the Love Is Blind cast members go through the wringer when it comes to online backlash, strong fan reactions, and those aforementioned "trials and tribulations," Vanessa said that none of the stars (even from the seasons that haven't aired yet) have ever told her and Nick that they regret doing the show.
The same is also true for the people featured on the couple's other co-hosting gig, The Ultimatum: Marry or Move On.
Article continues below advertisement
"In all five of the seasons we shot, as well as with The Ultimatum, we asked them 'Do you regret coming here?' The ones at the end always say, 'No,'" the host said. "Some of them wouldn't do it again, like on The Ultimatum, all of them said, 'None of us have any regrets doing this, we learned so much about ourselves, we learned so much about what we want in the dating world — but we met might not bring our second partner here.'"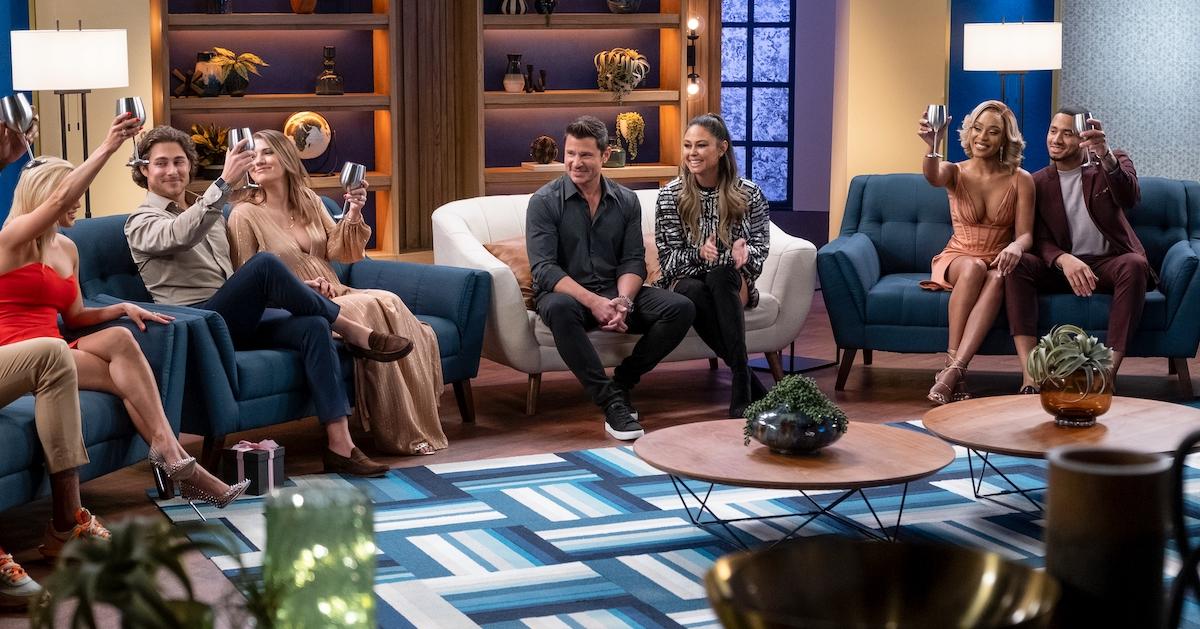 Article continues below advertisement
Each program allowed the stars to discover something about the way they date, or how they are as partners — which has alleviated some of the pressure on Nick and Vanessa.
"None of them regretted it, so that made Nick and I feel better that they were learning something through the process about themselves," she concluded.
The 'NCIS Hawai'i' actress talks teaming up with DQ for Miracle Treat Day.
In addition to co-hosting two of Netlix's top reality programs, Vanessa is currently back to filming for her starring role on NCIS Hawai'i.
She also partnered with Dairy Queen ahead of Miracle Treat Day, which is on Thursday, July 28. On Miracle Treat Day, fans can head to participating DQ locations to break the heat with a Blizzard, and at least $1 will be donated to Miracle Network Hospitals to benefit local children's hospitals.
Article continues below advertisement
"It's just a great way for people to get out and buy a Blizzard, but also know that they're bringing health and hope to local kids," Vanessa said about the day.
Aside from being a way to give back, the partnership reminds Vanessa of her childhood trips to DQ. It's also something that her three kids (Camden, Brooklyn, and Phoenix) can now enjoy as she shoots the second season of NCIS Hawai'i in O'ahu.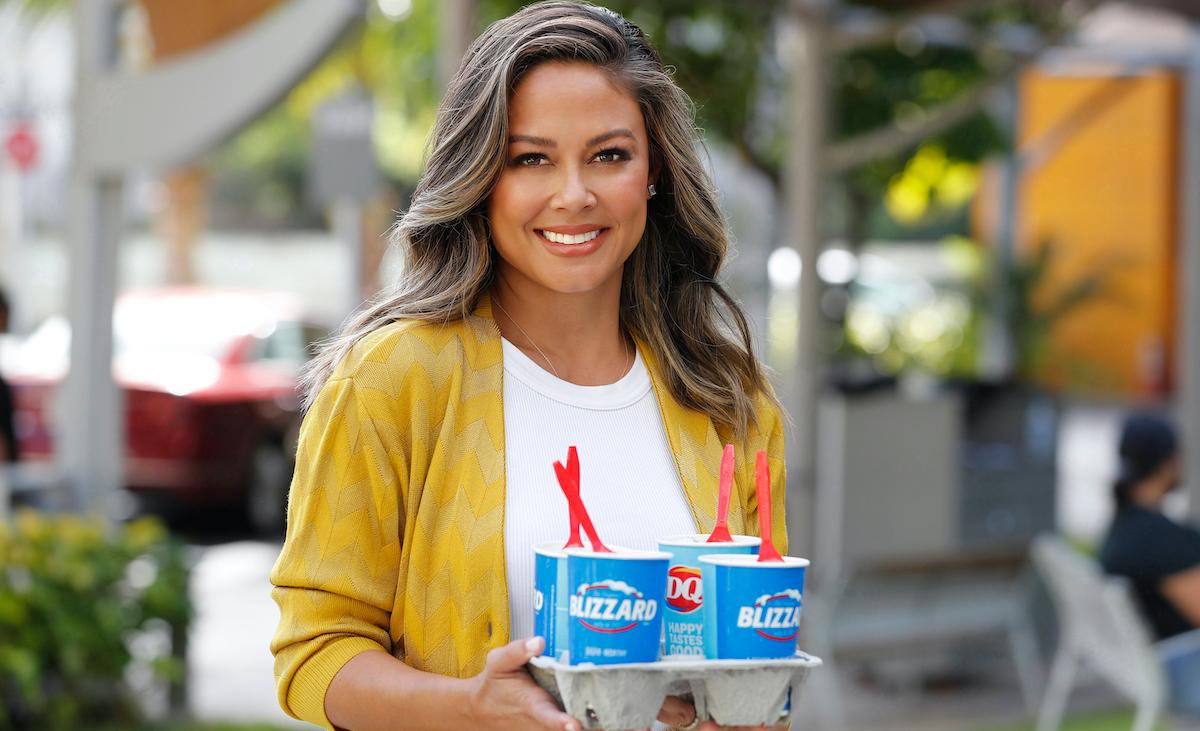 "It's so cute, especially when they start loving the same things and you start talking about the things that you had. It really is nostalgic. I feel like such an old lady, but I remember getting Blizzards growing up, and Nick does too, and now the kids have their favorites," Vanessa said. "We all grew up with it, and it's tried and true for a reason."
You can find out if your local DQ is participating on DQ.com.
The first two seasons of Love Is Blind are available to stream on Netflix now.