Will Ferrell's Latest Film Is Way Darker Than His Usual Work
Is 'Downhill' a true story, or is it based on another movie? We're taking an in-depth look at Will Ferrell's latest Sundance film. Keep reading.
At this point, you've probably been conditioned to anticipate every Will Ferrell movie to be goofy and light-hearted — seriously, there is no better pick-me-up than Step Brothers or Talladega Nights. But his latest film is a totally different story. The SNL alum is starring in a brand new movie called Downhill.
Article continues below advertisement
After watching the trailer, however, some might notice the story behind Downhill seems relatively familiar... and there's actually a reason for that. So, here's an in-depth look behind Will's latest and greatest starring role.
Article continues below advertisement
Is Downhill a true story? Here's the plotline — let me know if you recognize it. 
Downhill is all about a family ski trip gone wrong — Pete, the husband (played by Will Ferrell), ends up ditching his family amidst a major avalanche in the Swedish Alps. He leaves the wife, Billie, (played by Julia Louis-Dreyfus) and kids stranded. Throughout the rest of the movie, both parties re-evaluate their marriage.
If you feel like you may have seen this movie before, it isn't because of something you saw on the news — in fact, it isn't a true story at all. Downhill is simply an English remake of a 2014 Swedish film called Force Majeure, according to Entertainment Weekly. The original version was directed by critically-acclaimed director, Ruben Östlund. So if you happen to be a foreign film buff, you've probably seen it. Check out the trailer for the English remake, below.
Article continues below advertisement
Aside from the leading actors, the behind-the-scenes crew is fabulous. 
While Will Ferrell and Julia Louis-Dreyfus are both well-known for a wide variety of roles, the camera crew is equally well-regarded. Directing the movie is none other than Nat Faxon, as well as Jim Rash. Together, they worked on The Way, Way Back, as well as The Descendants, according to Deadline.
Article continues below advertisement
Both Nat and Jim also ended up writing the script alongside the great Jesse Armstrong, from HBO's hit dramedy, Succession. Seriously, between the on-screen talent, directors, and writers, it seems as though this movie is going to be a hit.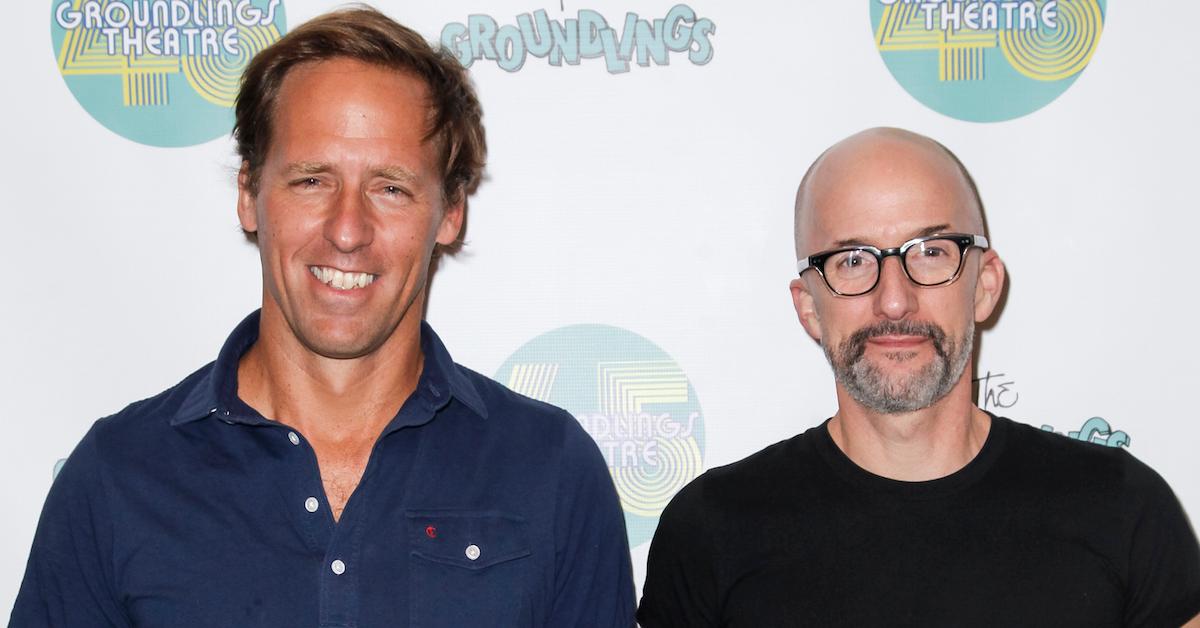 Article continues below advertisement
Downhill is going to premiere at Sundance Film Festival 2020, and then on Valentine's Day.
Earlier this month on Dec. 9, the Sundance Institute announced its lineup for the 2020 Sundance Film Festival, which — as usual — will take place in Park City, Utah. It will last a little over a week, from Jan. 23 through Feb. 2, according to Backstage.
There, Downhill will premiere for the very first time, along with a variety of other indie documentaries, movies, and shows. But if you aren't able to make it out to the midwestern city for the film festival, no worries — the movie will be released nationwide on Valentine's Day 2020. Now, we can't help but wonder, "was that on purpose?" Nothing is confirmed, but we can totally see that happening.
Article continues below advertisement
Although Downhill is definitely going to shy away from Will's usual slapstick flicks, I have high hopes for this one. We're seriously relieved it isn't a true story, though — it's bound to be a real tear-jerker.