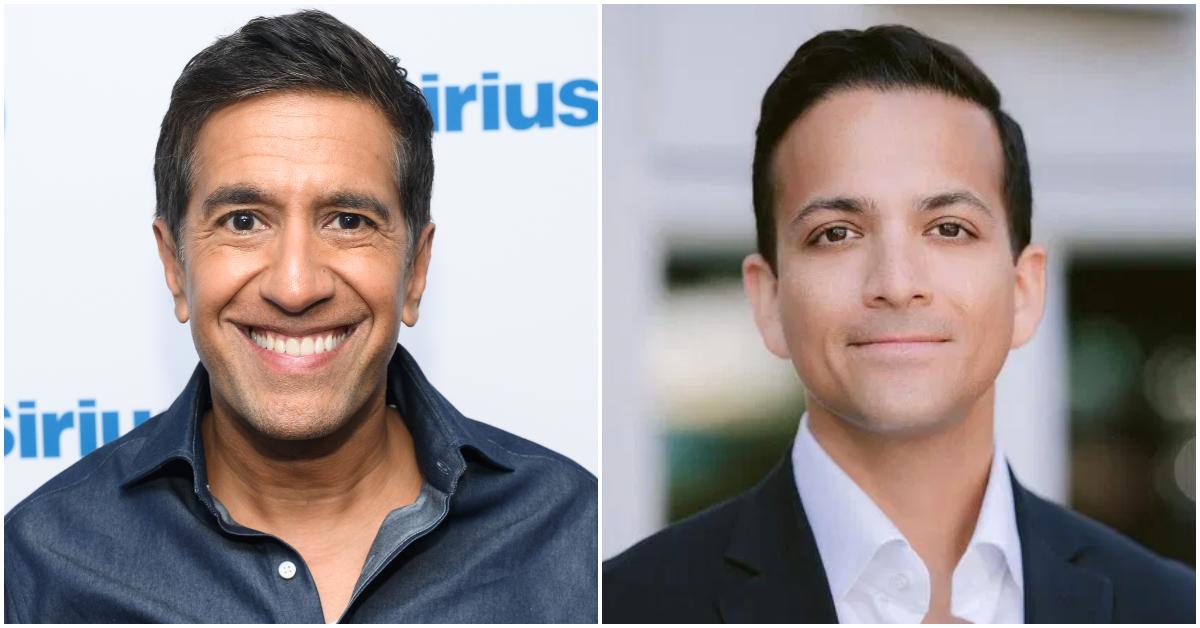 Wait, Are Dr. Vin Gupta and Dr. Sanjay Gupta Actually Related?
In these pandemic times, it's important to have a reliable source for news and medical advice given all the mixed messaging coming from the country's *cough* official sources. One such emerging voice of reason has been Dr. Vin Gupta.
Article continues below advertisement
Thanks to years of expertise and experience, Dr. Gupta has been tapped to appear as a contributor to a number of media outlets in order to discuss the various issues relating to the COVID-19 pandemic and the administration's plans to reopen the economy.
Article continues below advertisement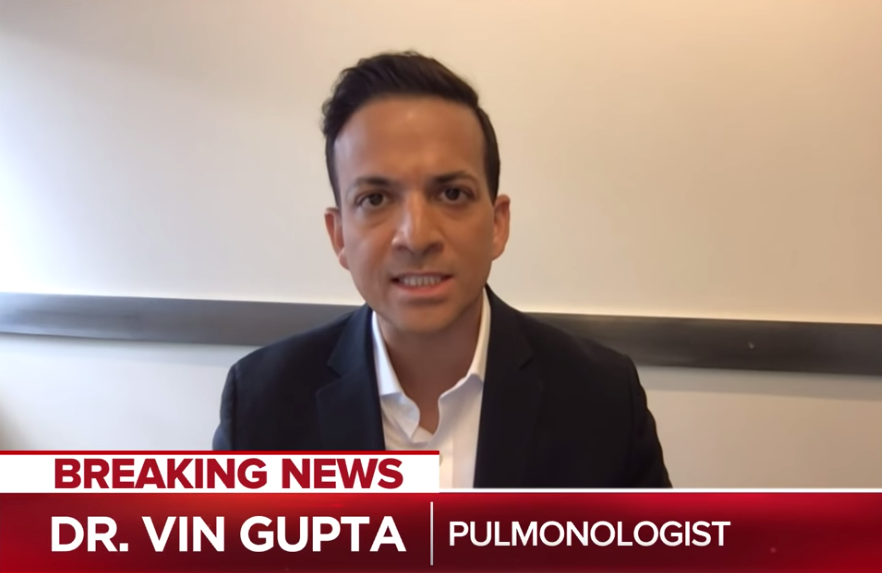 Is Dr. Vin Gupta related to Dr. Sanjay Gupta?
Dr. Vin Gupta is a Harvard-trained lung specialist who's spent over 15 years working for organizations like the Centers for Disease Control (CDC) and the World Health Organization (WHO) to improve public health.
But no, Dr. Vin Gupta isn't related to Dr. Sanjay Gupta. They just happen to share a very common Indian last name.
Article continues below advertisement
The question is kind of like asking if Mario Lopez is related to Jennifer Lopez, if Will Smith is related to Anna Nicole Smith, or if Kristen Stewart is related to Martha Stewart. They're not, they just share common last names.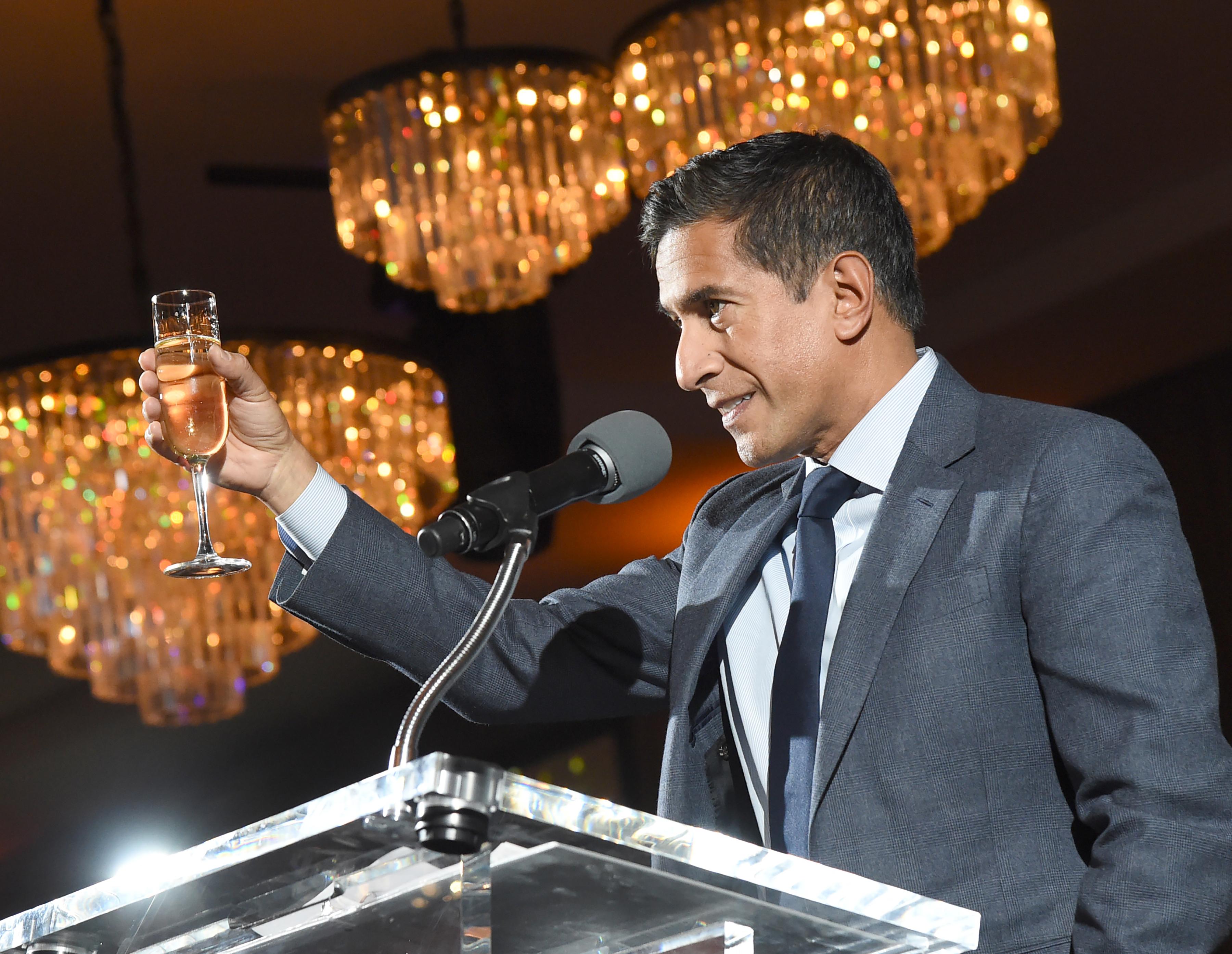 Article continues below advertisement
The surname Gupta is derived from the Sanskrit for "ruler" or "protector." Unlike many other Indian last names that delineate a person's caste and societal standing, the name Gupta has been adopted in different communities across India, regardless of the family's background.
Famous Guptas in history include the entire Gupta Dynasty that ruled India for about 200 years, Neena Gupta, a famous Bollywood actress and director, and Manmath Nath Gupta, an Indian revolutionary during the time of the Indian Independence Movement.
Article continues below advertisement
Wait, who is Dr. Sanjay Gupta again?
Arguably the son every Indian mom has dreamed of, Dr. Sanjay Gupta is a neurosurgeon and medical reporter who's served as CNN's Chief Medical Correspondent for years.
Dr. Gupta is well known for his television appearances and has earned multiple Emmy Awards for his work as the host of CNN's medical-centric news program, Sanjay Gupta MD.
In addition to his medical practice and work in broadcast journalism, Dr. Sanjay Gupta was tapped as a candidate for the Surgeon General's office under the Obama Administration in 2009. However, he withdrew his name from consideration as the nation's doctor, citing his family and personal career.
Article continues below advertisement
Meanwhile, Dr. Vin Gupta is a regular on news shows to discuss COVID-19.
As a contributor to news shows on networks that include MSNBC, CBS, Al Jazeera, CNN, and NBC, Dr. Vin Gupta has distinguished himself as someone who isn't afraid to point out shortcomings in the government's response to the COVID-19 pandemic.
Article continues below advertisement
His website stresses that the country needs "a whole-of-government approach to strengthen preparedness for the next outbreak" and has emphasized the importance of testing and tracing if and when the lockdowns are lifted.
Dr. Vin Gupta's Twitter is also a great account to follow for information about COVID-19, specific approaches to testing and tracing and the best practices you can follow in order to avoid getting sick.
The best way to prevent contracting or spreading coronavirus is with thorough hand washing and social distancing. If you feel you may be experiencing symptoms of coronavirus, which include persistent cough (usually dry), fever, shortness of breath, and fatigue, please call your doctor before going to get tested. For comprehensive resources and updates, visit the CDC website. If you are experiencing anxiety about the virus, seek out mental health support from your provider or visit NAMI.org.