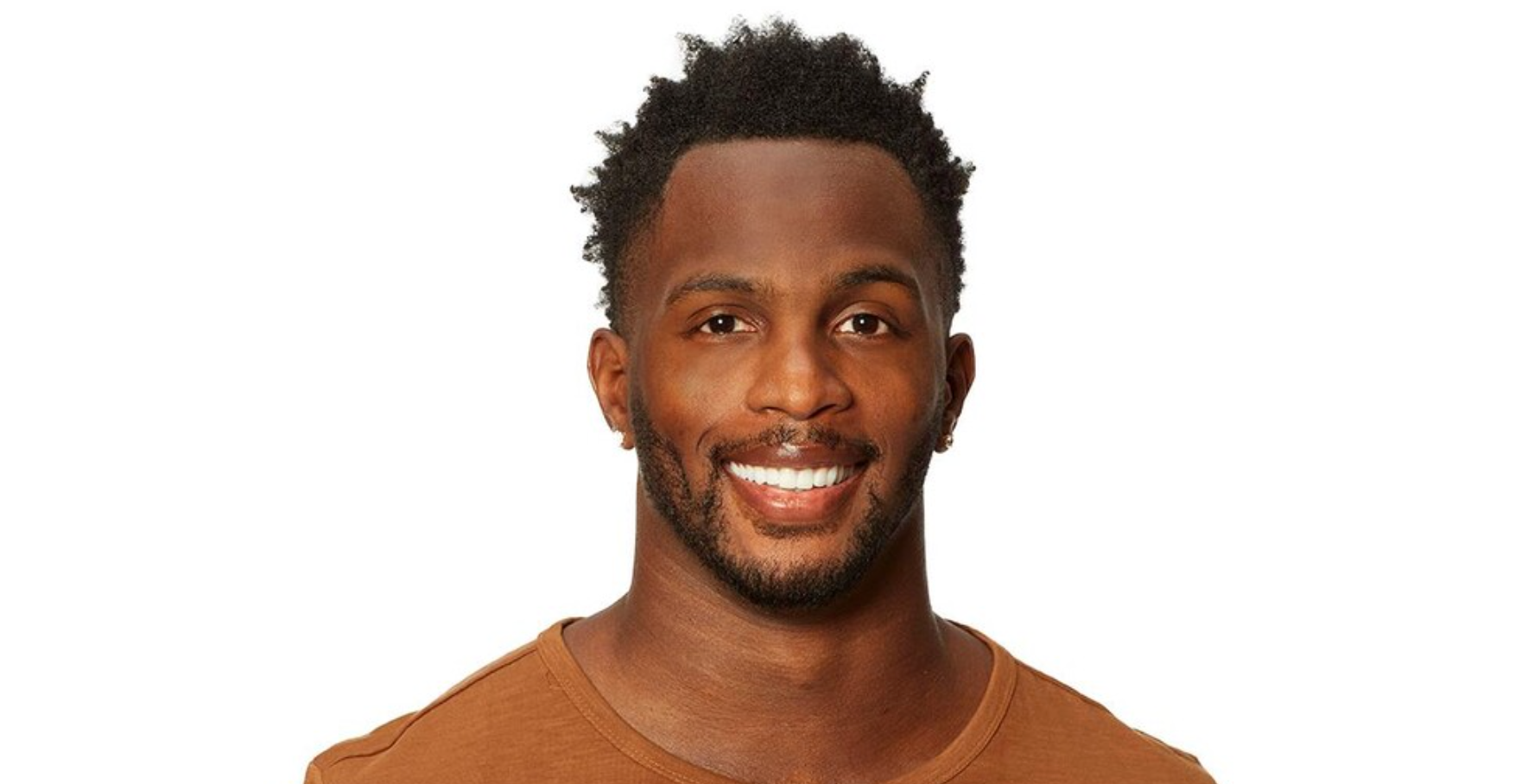 Eazy's Fate on 'The Bachelor' Is Unclear Amidst "Serious Allegations"
It's been quite a season of The Bachelorette. From Clare Crawley's unprecedented exit, to the TikTok drama around Yosef Aborady, Season 16 has been anything but, uh, ordinary. Now, fans are wondering what's going on around contestant Uzoma "Eazy" Nwachukwu and why he hasn't been featured as much in recent episodes. About a month ago, reliable source Reality Steve, wrote on his blog that fan-favorite Eazy is facing some "serious allegations" that were were made against him.
Article continues below advertisement
"Take a good look at Easy [sic] because I don't think you'll be seeing him in this franchise ever again," Reality Steve claimed in his October 14 episode recap. He added, "Some serious allegations against him arose on social media last night. I spoke with the woman involved. Not good. I'll leave it at that." And a tweet that alluded to Eazy's alleged misconducts was posted to Reddit. Although the Twitter handle is censored, the tweet reads "It's that ~eazy~ for him to take advantage of women without their consent, too."
Article continues below advertisement
So, is Eazy still on 'The Bachelorette'?
Eazy is still featured on The Bachelorette, since it would be hard for the show editors to edit him out so easily (especially if he's in a lot of group shots). However, according to Reality Steve, the show (and ABC's legal team) is aware of the allegations. He claimed that Eazy will be edited out, but that still remains to be seen. According to sources, per ScreenRant, the production team "can't completely edit Eazy out of the episodes because the show is already in the can and he was physically there."
Article continues below advertisement
During an Instagram Live on October 14, Reality Steve elaborated more by saying, "There's a woman who came to me last night; she was very vocal on Twitter. And then she deleted all her tweets since, but I spoke to her personally and she shared a story with me that wasn't very good. And if I had to guess, Eazy will never be seen on the franchise again." He didn't identify the woman's name or her story, saying it's her story to tell, not his.
Article continues below advertisement
It's been hard for some Bachelorette fans to watch, with one posting to Reddit, "have not been able to bring myself to watch another episode or even check out this sub since finding out about this last week. i think there was also something about another man on the show being outed for violating the boundaries of a woman? and then there's everything with colton that came out this summer, and other questions about the extent to which the show enables so much horrible sh*t."

Article continues below advertisement
One Redditor claims that ABC may have even known about the allegations since the cast was announced, but this has not been confirmed. "I can't remember where I read it now but I read something that said they have been trying to tell ABC about it since cast was announced and they were ignored. If true I am absolutely disgusted with the franchise," the Reddit user stated.

Article continues below advertisement
Another Redditor says that they went to Texas A&M during the same time Eazy did and heard rumors about his behavior, insinuating that this behavior may not be out of character. "I went to Texas A&M at the same time Eazy did. There were definitely rumors about him being a womanizer and having lots of one night stands. I've never heard of anything to this level but I definitely believe her." Again, this has not been verified.
Article continues below advertisement
ABC has yet to make any statements about Eazy or the actions they will or won't take the rest of this season.
If you need support, The National Sexual Assault Hotline is available 24/7 at 1-800-656-4673. You will be connected with a trained staff member in your area. Or visit RAINN.org to chat online with a support specialist at any time.