Ed Sheeran's Mom Is Very Much Alive — and His Biggest Fan
The "Perfect" and "Shape of You" singer has had some pretty personal tracks, but who was "Supermarket Flowers" written about? Is Ed Sheeran's mom alive?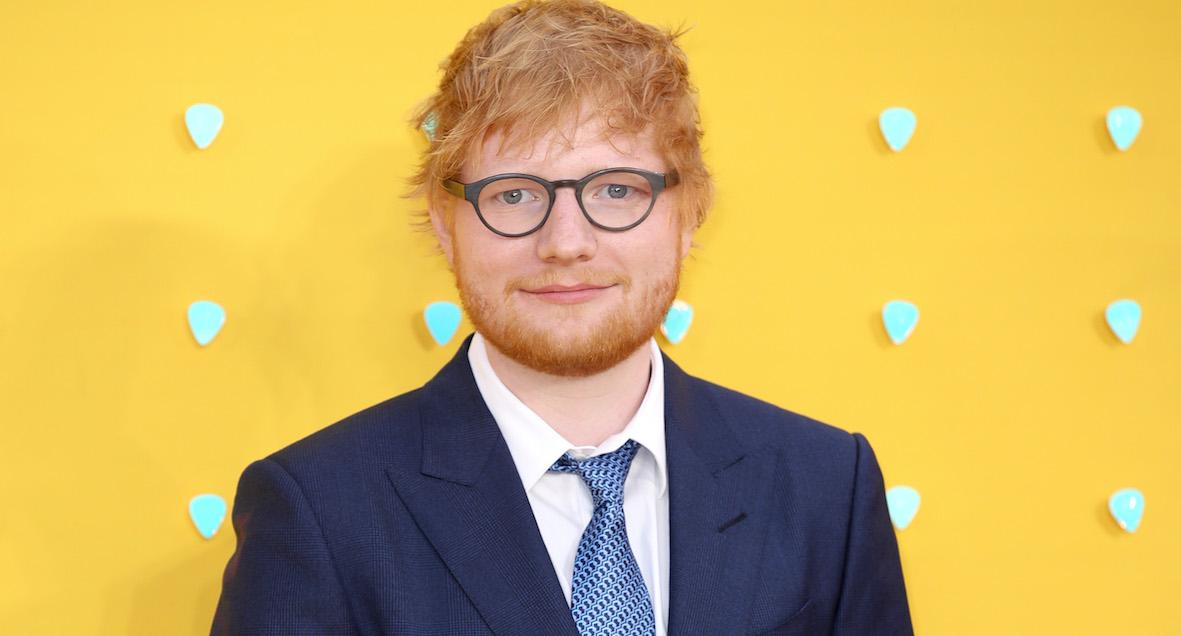 Pop-star Ed Sheeran is known for his moving, relatable lyrics and catchy melodies. Like a true songwriter, he is not afraid to let moments of his life inspire chart-topping radio hits.
Who said mainstream music is superficial? In fact, when it comes to Ed's music, it is quite the opposite.
Article continues below advertisement
With songs such as "Perfect" and "Castle on the Hill," he connects to audiences on a poetic level, lyric-driven in the face of popular and exhausting electronic beats and overlays that are so common — even in some of Ed's own music, like "Beautiful People."
In 2017, one of Ed's songs tugged on our heartstrings and led fans everywhere to wonder if his mother had died.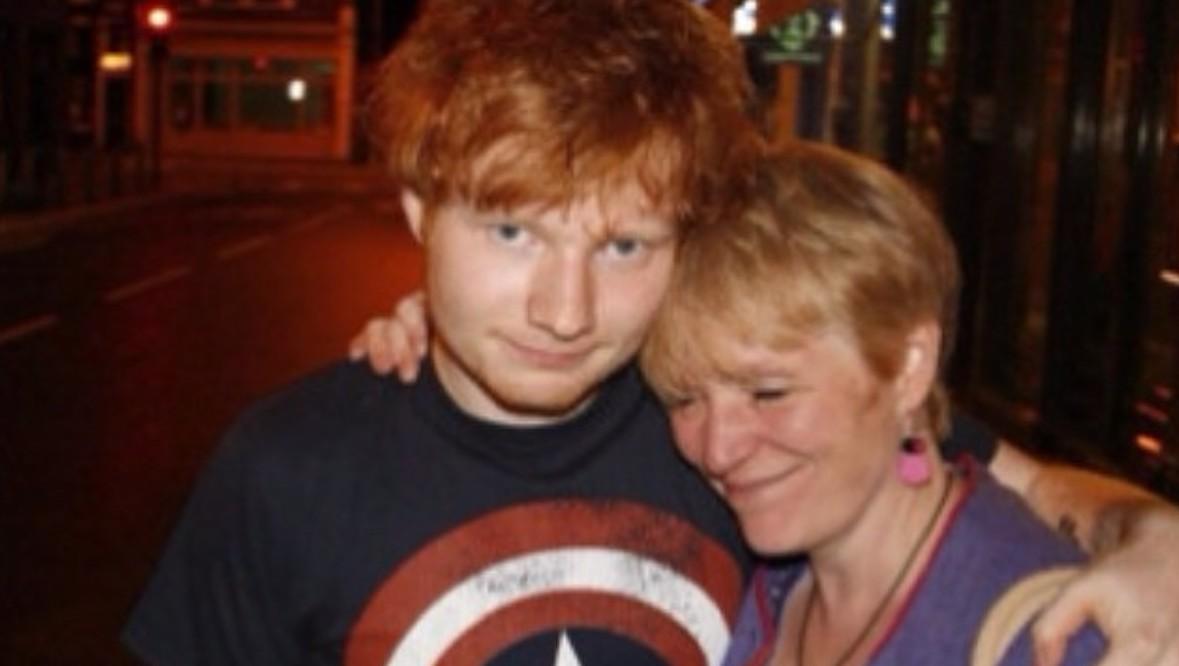 Article continues below advertisement
Is "Supermarket Flowers" about Ed Sheeran's mom?
"So I'll sing hallelujah / you were an angel in the shape of my mum." This is Ed's song, "Supermarket Flowers," off of his 2017 album Divide and it is a song of bereavement and tribute.
After listening to the emotional delivery and honest lyrics, people couldn't help but wonder what happened to his mother, someone who is thought to be referenced throughout the song.
It's easy to assume from the lyrics that she had passed away.
The woman in the song is actually his grandmother so, what happened?
Sadly, Ed's grandmother passed away while he was recording Divide and in an interview with MTV, he revealed his reaction to her death was to write a song.
"...that's my first reaction for anything that happens to me, good or bad, pick up a guitar," he said. His grandmother was in the hospital near the studio where he was working, so he visited with her frequently.
Article continues below advertisement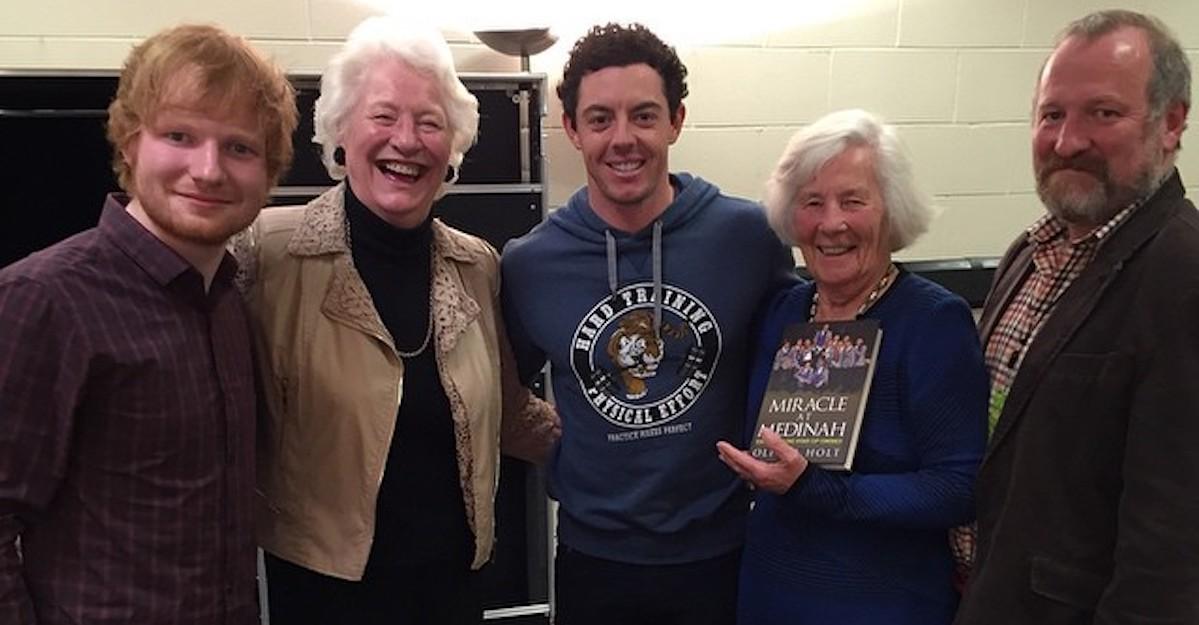 It was originally written in memoriam of his grandmother, strictly as a tribute to her life. Out of respect, he didn't feel it was right to put it on Divide. As he explains in a conversation with Zane Lowe, after playing the song at his grandmother's funeral, his grandfather turned around and told Ed to put the song on the album.
Article continues below advertisement
The lyrics are true, Ed explains. He wrote about the small things, the things she left behind. When he wrote that she was an angel in the shape of his mother, he meant it. "She was, like, the nicest woman you'd ever meet."
"Supermarket Flowers" is written from Ed's mother's point of view. This is probably why people thought it was Ed's mother in the song, not his grandmother — but the angel in the song is, as confirmed by Ed, "my mum's mum."
Ed Sheeran's mom Imogen lives in the UK and works as a music teacher.
We are happy to report that Ed's mom, Imogen Sheeran, is alive and well. In fact, just this year she became a music teacher.
Her work looks to encourage primary school-aged kids to develop an interest in singing. The company she is the director for, Suffolk Kodaly Community Interest Company, looks to provide "progressive music education to children in schools across the east of Suffolk."
Article continues below advertisement
With past experience working for a youth arts program and raising a musician, it makes sense that Imogen would take this kind of step into the music world.
Ed has given us a song that helps us remember the beauty of our loved ones who have passed by remembering his grandmother.
Releasing "Supermarket Flowers" was a wonderful way to pay tribute to someone so important, and we are grateful to him for sharing it with us.