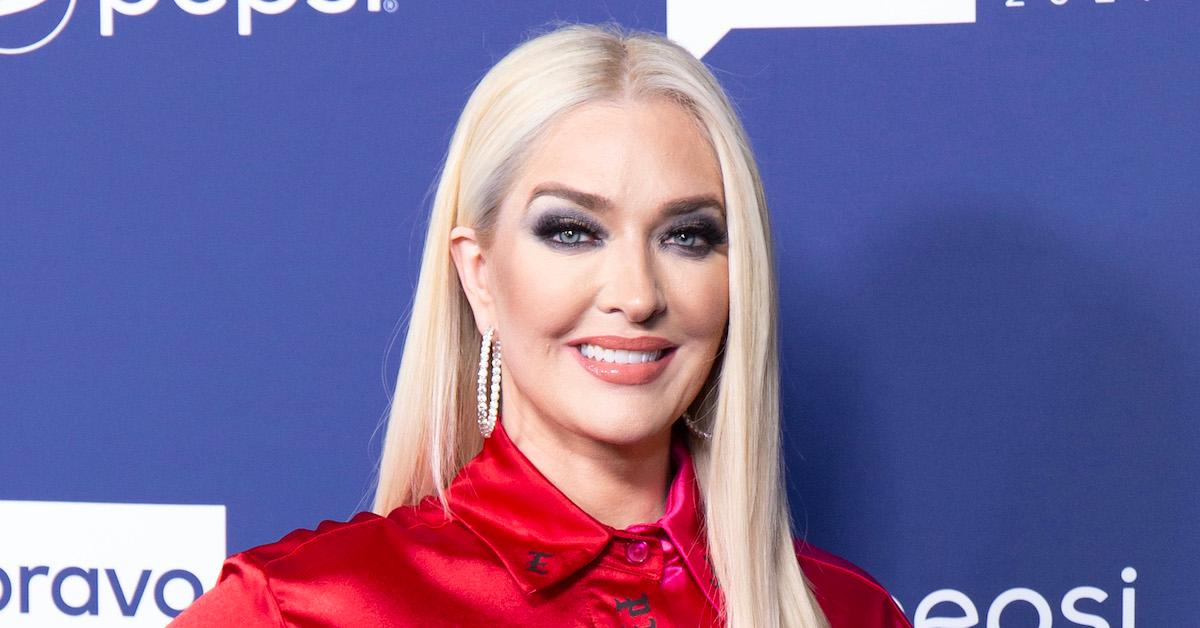 Is Erika Jayne Pregnant? A Photo of the 'RHOBH' Star Had Fans Congratulating Her
Erika Girardi — who goes by her professional performer name, Erika Jayne — has been a Real Housewives of Beverly Hills cast member since Season 6 of the Bravo series. Not only is she a popular reality star, but she's a singer whose debut single, "Roller Coaster," reached number one on the U.S. Billboard Dance Club Songs chart back in 2007. At age 48, the high-energy performer now has people wondering: Is Erika pregnant?
Let's take a closer look at the rumor.
Article continues below advertisement
Is Erika Jayne pregnant? A photo seriously confused fans.
On Feb. 20, Erika, 48, took to Instagram to share a photo of herself and Jennifer Aydin at Watch What Happens Live with Andy Cohen. In the photo, Jennifer's hand was resting on Erika's mid-section — inadvertently making it appear as if she was caressing a baby bump. Fans were dying to know: Was this on purpose? Or was it merely awkward hand placement that was to blame?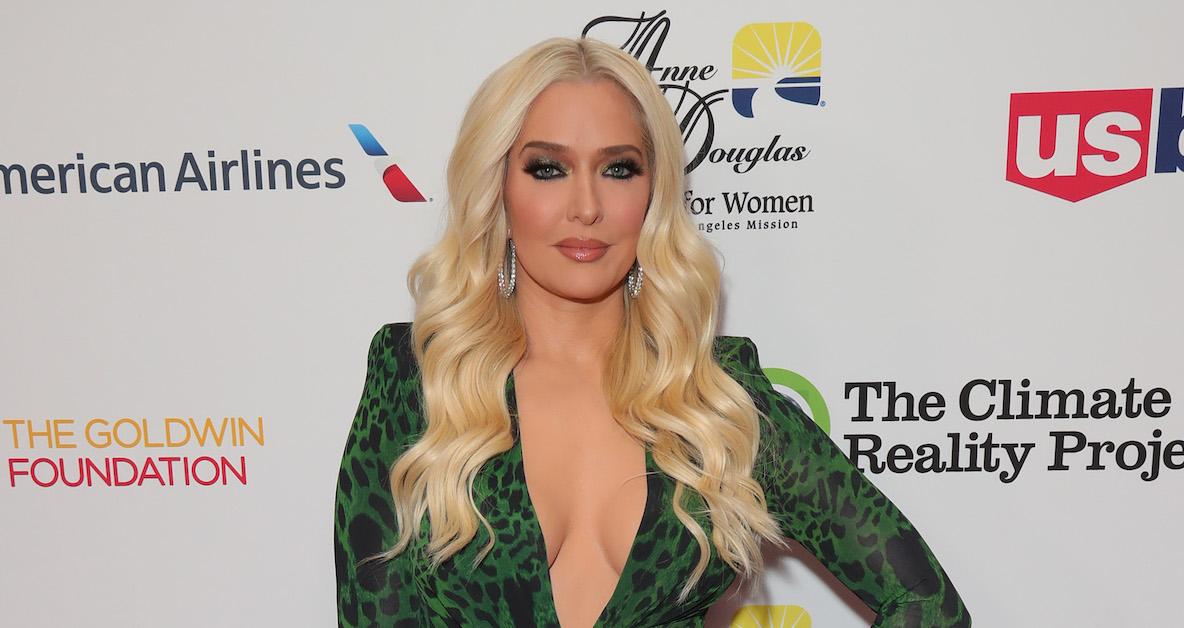 Article continues below advertisement
"Secret's out, I'm pregnant," Erika captioned the shot, alongside cry-laughing emojis. Considering her age (although to be fair, plenty of women before her have chosen have babies in their late-40s) and her choice of emojis, most people assumed she was sarcastically responding to rumors triggered by the "bump" photo.
However, it appears some fans didn't catch on to Erika's sarcasm — and instead, they began congratulating her in hoards. Yikes.
Article continues below advertisement
Erika's husband is Thomas Girardi — and he's 80.
In case you weren't already aware, the RHOBH star is married to Thomas Girardi — an 80-year-old attorney who founded the Los Angeles law firm, Girardi & Keese, with Robert Keese. Once again: He's 80. Granted, it's not impossible for a man to father a baby at that age; it just isn't likely/a popular choice.
Article continues below advertisement
Erika already has an adult son.
Did you know Erika has an adult son named Tommy from her previous marriage? It's true! In 2016, the RHOBH star opened up with The Daily Dish about her son and how he works in law enforcement.
"I'm very proud of my son being in law enforcement, but obviously it can get a little nerve racking," she said at the time. "It's a dangerous profession. I've known my son was going to be in law enforcement from the time he could walk and talk. That's all he's ever wanted and that's kind of your role as a parent is to honor who your children really are."
Article continues below advertisement
During the same interview with The Daily Dish, Erika touched on her experience as a single mom to Tommy.
"Single moms have it tough. It's hard. It's exhaustive, but at the same time it's very rewarding," she said. "You know especially now that he's older and he's doing so well. I think that really makes the struggle worth it."
So yeah. Considering Erika's "pregnancy" post was oozing of sarcasm, she's closing in on 50, her husband is 80, and she already has an adult son — chances are, the RHOBH star is not pregnant. Then again, anything is possible.